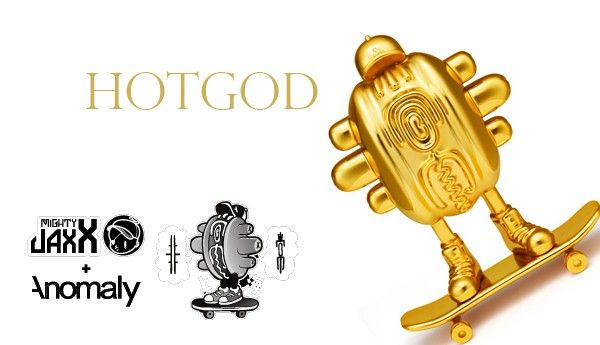 Meet HotGod, the brain child of Morris Lee. HotGod came about from a collaboration with Anomaly and Mighty Jaxx in 2013.
Hot God is a hot dog like no other. Rallying against the corporate behemoths, Hot God represents the spirit of independence, objectivity, and above all always doing the right thing. Hot God never settles for ordinary, and always strives to be extraordinary. In a world were sameness has become the norm, Hot God is truly an Anomaly.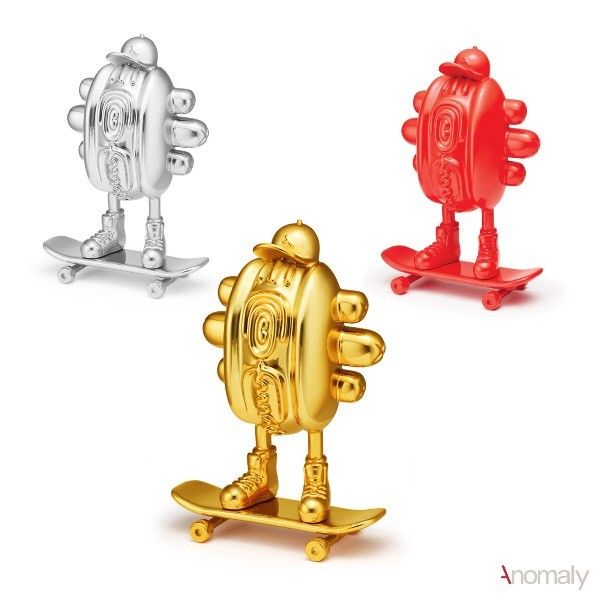 Hot God comes in three flavours currently. Gold, Red and Silver. All priced at $80 (about £50). You can pick them up over on the Mighty Jaxx webstore here:
http://mightyjaxx.rocks/collections/all . We have a small discount link —– > http://mightyjaxx.refr.cc/8Q336DQ which will enable you to get 5% off your order. Every little helps!
In other Mighty Jaxx x Anomaly news, Mighty Jaxx had an announcement to make this week….
We first met the Anomaly Shanghai team in 2013 when they approached us to produce their mascot, the HOTGOD. As we collaborated on more projects in 2014, you can see that they truly believe in the Mighty Jaxx culture and fully understands what we want to achieve. Therefore, I am very pleased to announce that Anomaly is our new global partner! As a global creative agency in 5 major cities, Anomaly will be a tremendous support for us as we continue to create outstanding urban art collectibles as well as curate events world-wide. I hope we can have your continous support, really exciting things in 2015! Also, we have just launch the extremely limited HOTGOD figure on our new website to commemorate this milestone!
Sounds great & exciting for 2015!