We thought we'd try something a little different this week and introduce you to something a little different. One of our readers and UK artist – Jaykblu facebook – wanted to give us a little insight to Nendoroids by Good Smile Company. Here he starts with the Pokemon Trainer Red release….
—–
Pokemon Trainer Red Nendoroid
By Good Smile Company
The trainer we took our first journey with, on the original Gameboy, donning a Charizard on the hunt for the legendary Mewtwo.
Pokemon Trainer Red, Is available as a nendoroid figure by Good Smile Company Japan and boy, is it awesome!!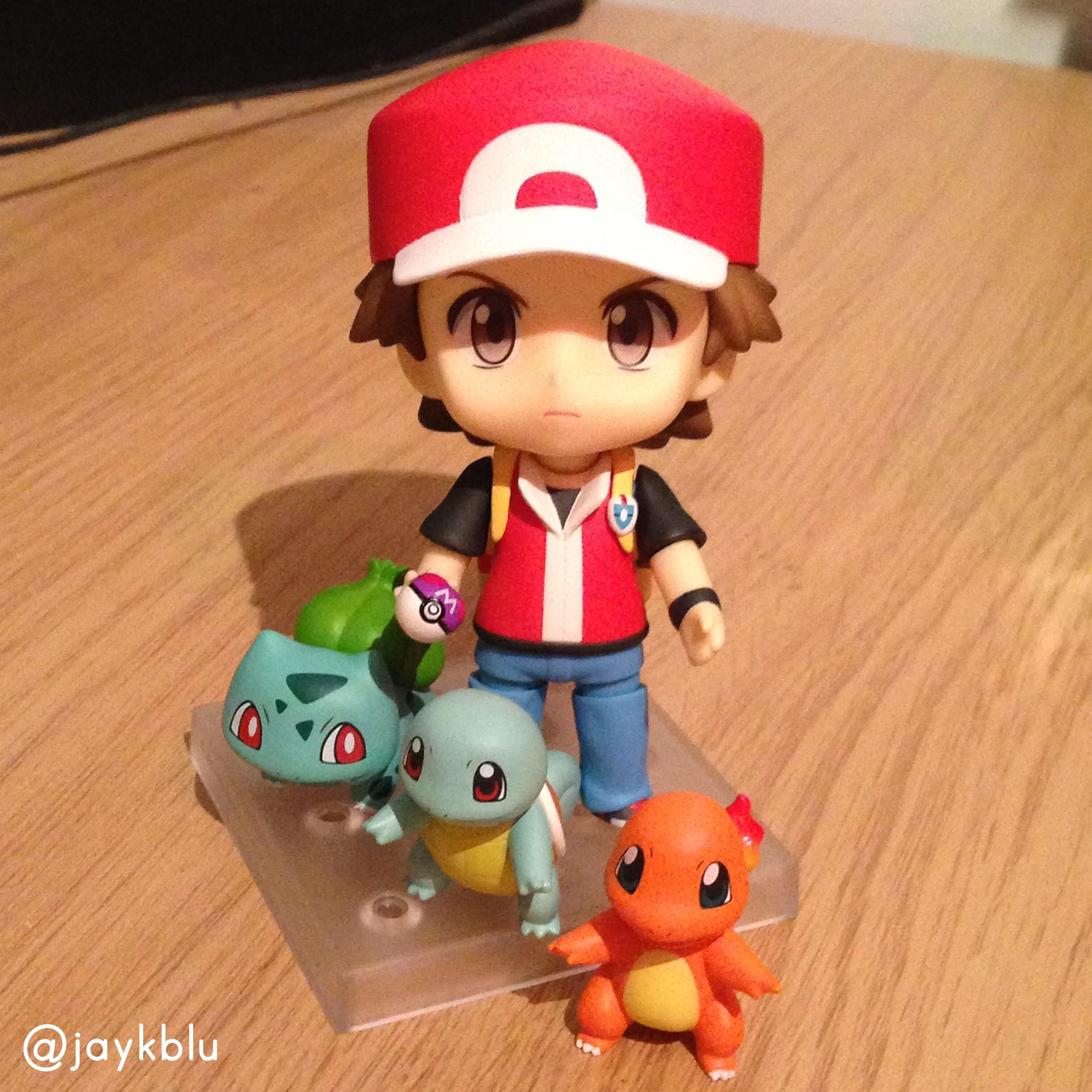 What are Nendoroids?
For those of you who don't know what nendoroids are, they are disproportional, super cute, bigheaded figures made by Good Smile Company Japan.
They are based on anime characters mostly, game characters (Mario, sonic) and some superheroes (spiderman, iron man).
They also come with a bunch of accessories and have changeable face expressions and versatile poses!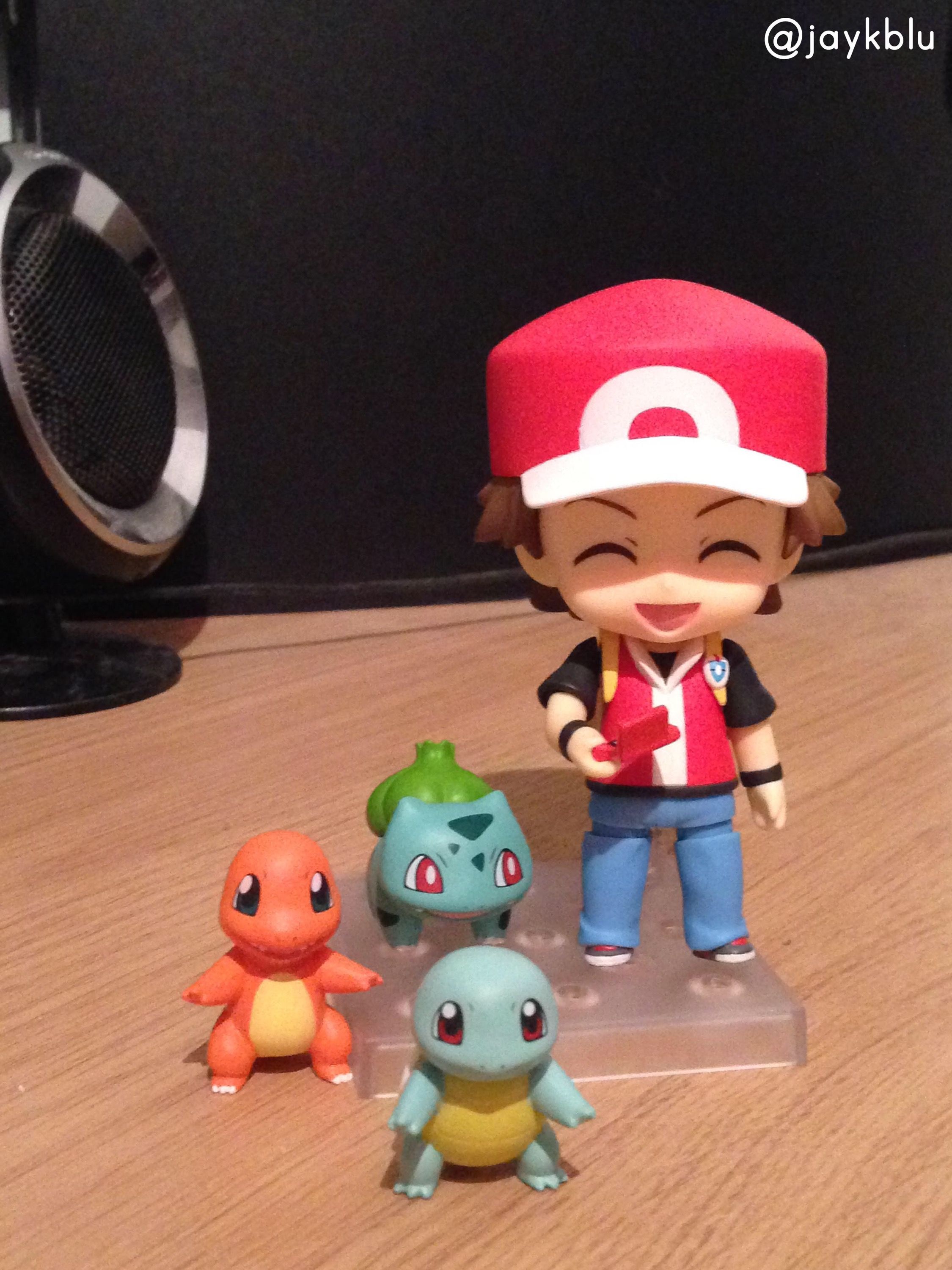 Back to Trainer Red!
This piece stands 10cm tall and comes with the following:
– 3 Expressions! –Happy, -Serious, and the 'Charmander use ember!' face.
– A couple of extra arms including one holding a pokedex!
– A master ball & a pokeball!
– The three kanto starters (charmander, bulbasaur and squirtle), no difficult decision because you get all three!!
– A tiny little backpack (which surprisingly can hold a full sized bike and a fishing rod).
– and of course a stand, because these heavy headed fellas can't stand alone!
Don't let that put you off! The versatility and detail is amazing!
Good Smile Company always delivers on quality too!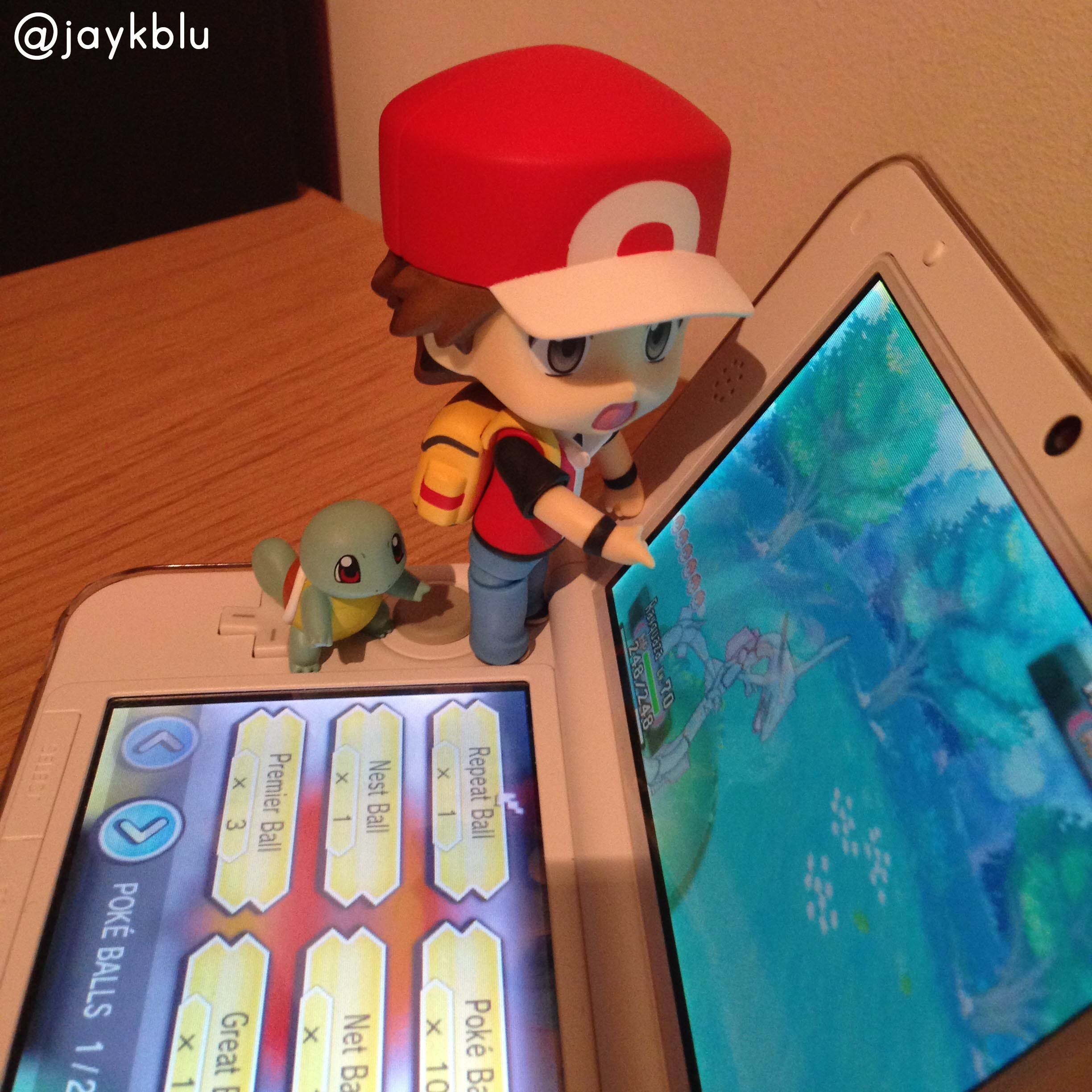 Some little worries
– No Pikachu, I wanted Pikachu, its probably just me,
– In the UK these guys can be pretty expensive, the version I own is nendoroid 425 (the original from the Pokemon center – Japanese version) which you will have to pay a minimum of £75 for.
– There was a USA version released recently, which could not be bought in the UK (with RED written where the 425 was previously).
– The resellers hit it pretty hard, but you may be able to get a genuine one for about £50
– Usually nendoroids are around £20 to £30.
All in all, if you can get hold of one, do it!
Brilliant piece, you will not be disappointed!
Check out a video on the unboxing and review here:
http://youtu.be/55cViTgB9Ww
[slider source="media: 18365,18366,18367,18368″ limit="100″ width="1000″ height="800″ title="no" speed="800″]
Thanks for reading!
Jaykblu
—–
Thanks Jaykblu for this indepth info.
So what do you think? Something you'd like to hear more about? Let us know in the comments below!