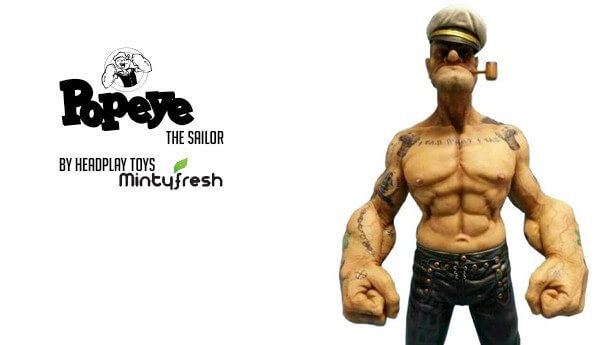 We all know the guys over at MintyFresh always have some dope shit and it looks like they have secured one of the most eye openers of 2014! Popeye the Sailor by Headplay Toys. Headplay really smashed it with this Popeye sculpt. One Popeye from head to toe beefed up to the max! from the realism of the skin tones to the veins to the skin creases!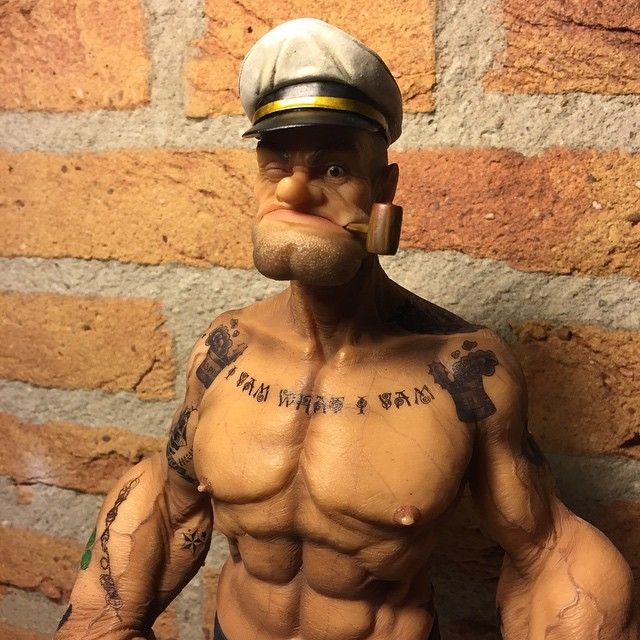 Everybody knows worlds famous Sailor Popeye! Created in 1920's by E.C. Segar, popeye stole the heart of millions of people in comics and cartoons. This rusty 'ol Sailor is revamped by the people of Headplay toys, and boy does he want to fuck you up…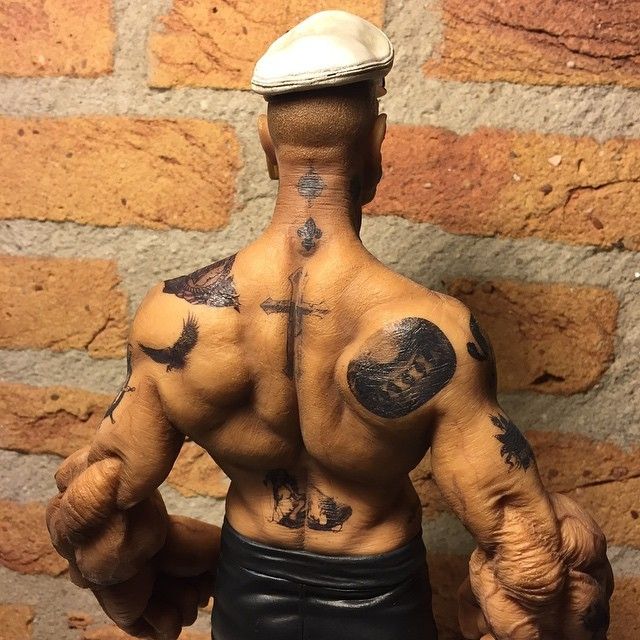 With detailed tattoo's from his love Olive to a sexy mermaid, Popeye is ready to sail the seas and fight his nemesis Bluto. So invite Popeye to your collection and get out the spinach for him to enjoy (but beware of the consequences)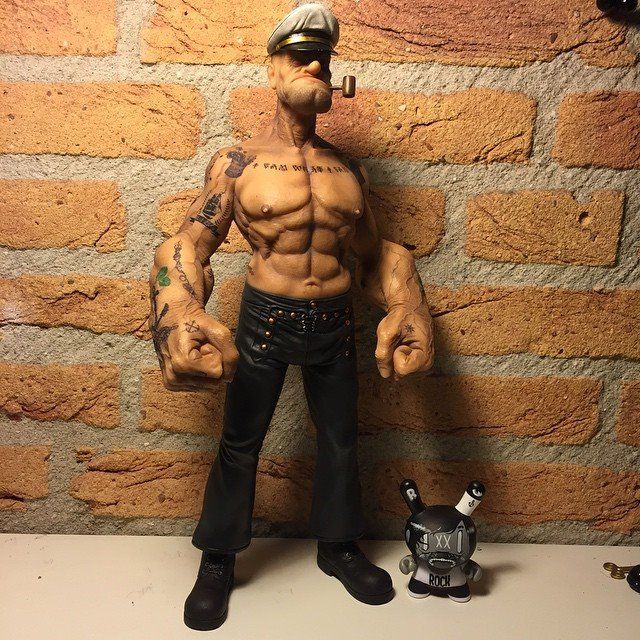 [slider source="media: 18320,18319,18318,18317,18316,18315″ limit="100″ width="940″ height="1500″ title="no" speed="800″]
Popeye the Sailor is made of high-end resin to give his skin a almost realistic look, the applications and paint job have been done by hand to achieve perfection. Popeye stand 12″ tall (30 cm) and comes packed in a pretty collectible box. The 12″ Popeye the Sailor by Headplay Toys is limited to 500 pieces worldwide.

[slider source="media: 18312,18313,18314″ limit="100″ width="940″ height="1200″ title="no" speed="800″]
Grab it at http://www.mintyfresh.eu/ priced at £179 winner for Euro guys who do not want to worry about tax and bull crap! (please note Mintyfresh ships worldwide)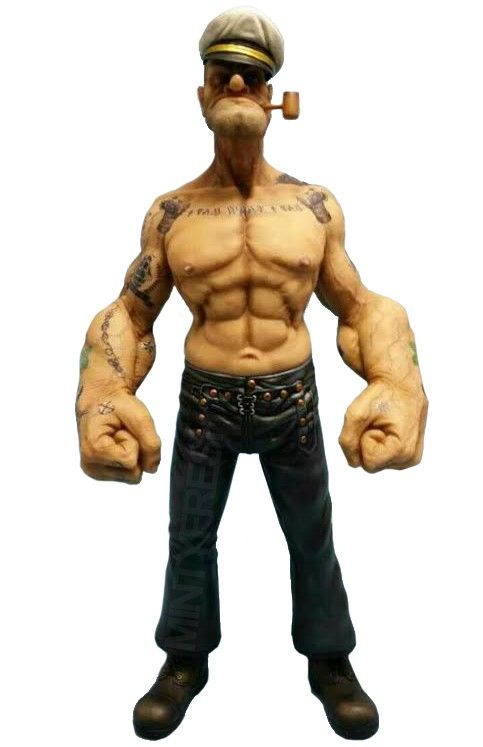 (all info and photos lifted from MintyFresh)