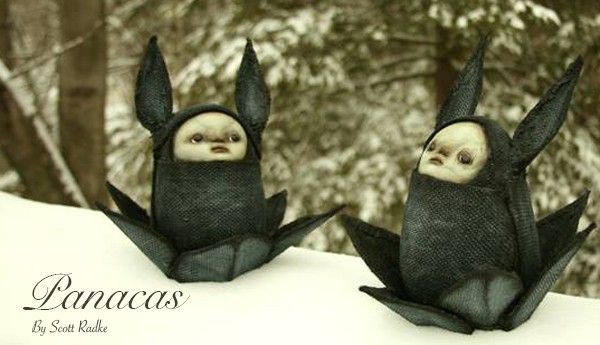 Cleveland Based artist who works from his subconscious imagery… Mixed media sculpture, animal human hybrid explorations. Highly influenced by nature is finally settled into his new studio. With the studio up and running, one of his first works has been created. Meet Panacas a wonderful creature with so much character of the face, the expression and the tones of the painted skin is fabulous and has Scott's signature style all over it.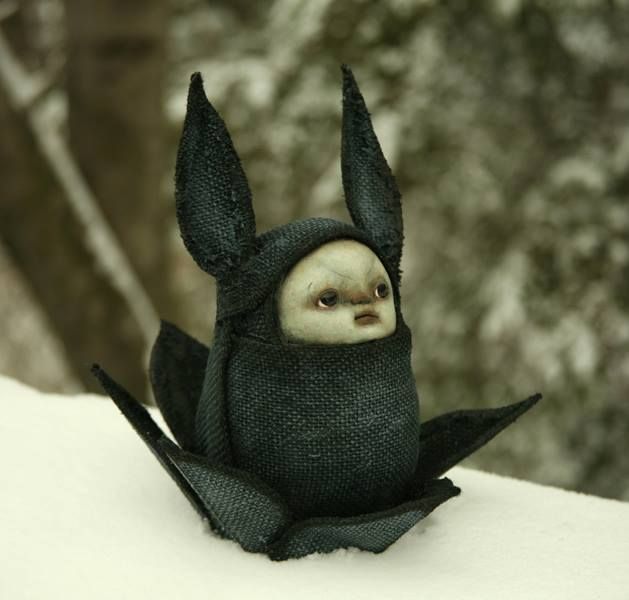 [slider source="media: 18298,18299,18300″ limit="100″ width="1200″ height="940″ title="no" speed="800″]
Mixing his burlap fabric gives his work that distinctive look with fabulous texture . One day I will hope to see Scott's work in person just love the mixture of natures present in his work.
Facebook , Flickr and Twitter Contact: [email protected] if you would like to purchase Panacas. 
(all info and photos lifted from http://www.scottradke.com/)