If you're a fan of the vintage-style pewter toys then Andrew Byham has got something at ToyCon that you're going to love! May I introduce, the Admiral Crichton Marching Band Vintage Pewter Toys:
[frame align="center"]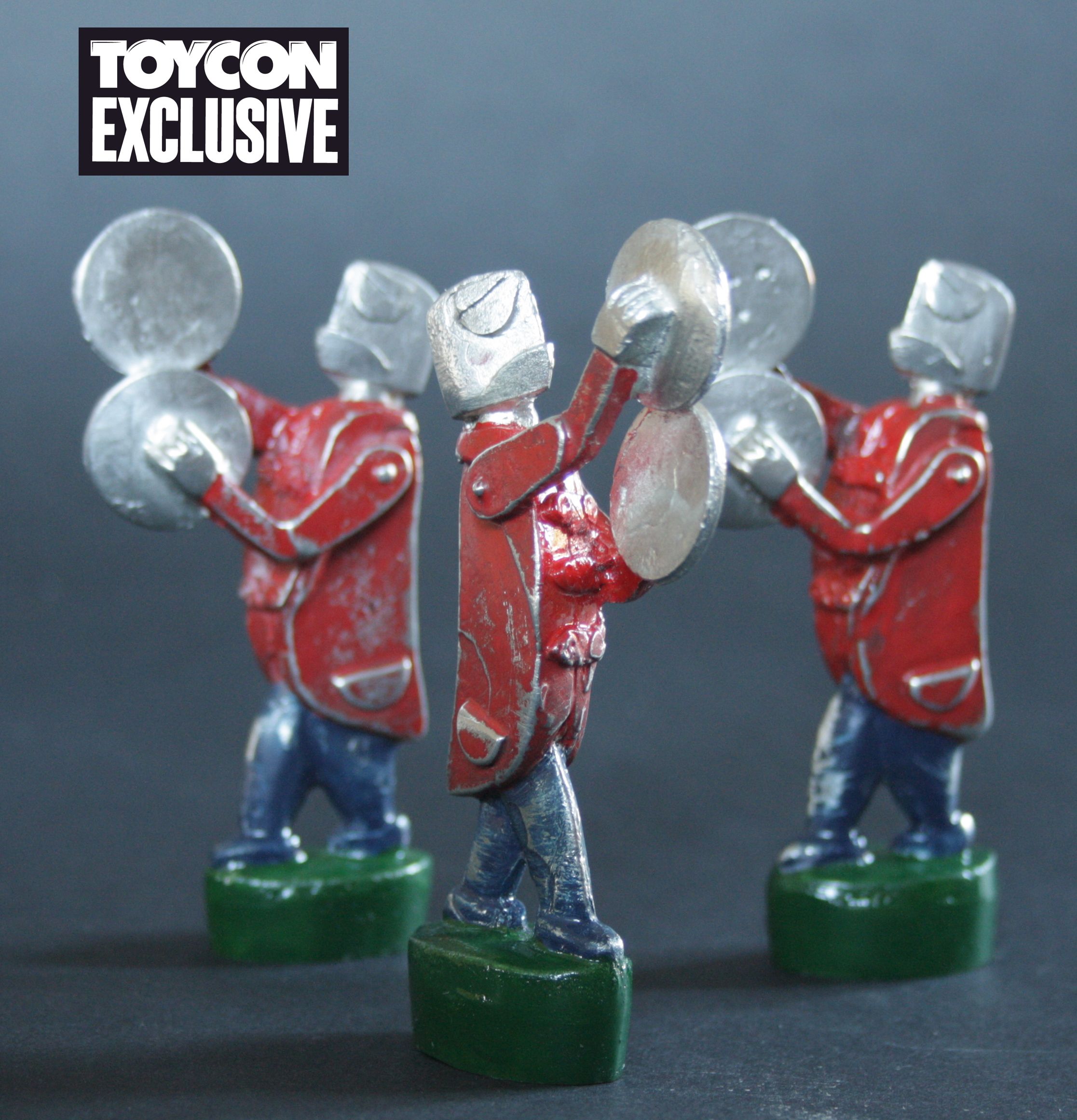 [/frame]
The Old Duke of Falcon Hall decided to throw a garden party to celebrate the Young Duke's 21st birthday. The entire population of all five towns employed by the Falcon mining company attended, swelling attendance to somewhere in the region of 20,000 guests.

Among the hundred or so side shows organised for the event, by far the most popular among the children was the lucky dip, containing toys most children could only dream of. Amongst the prizes the most valued were marching band toy soldiers made from pewter, fashioned in the shape of The Admirable Crichton.
[frame align="center"]
[/frame]
For years to come these figures would hold value like a currency among children wanting to barter or swap. Made of pure solid pewter, with some quite substantial weight, it is believed a single marching band figure could command the value of twenty plastic rabbits or five wooden Whimmy Diddles.

Only 5 of the original 6 cymbal playing band members (known as Pugh, Pugh, Barney McGrew, Cuthbert and Dibble) are in circulation, and by now showing the wear and tear you'd expect from a vintage toy. It is believed the young lad who found 6th figure swapped it for a much needed ice cream on the day of the party with his Uncle, but that's another story.
Each of these figures is around 4 inches tall, hand cast in pure English lead free pewter, enamel painted and then distressed. They're priced at £20 each, and there's only 5 so get to Andrew's booth sharpish on the day if you want one!