STI Sinistersubie Subaru Ambassador Kimberly Friedrich aka A Dose Of Dopeness unleashed a beast of a custom Kidrobot Mega Munny! Fueled by petroleum from the depths of HELL, queue the cinematic music! Ok, so that part isn't true but what is true is Kimberly decided she wanted to make some kind of mascot for her "Sinistersubie" show car (check the beast below) as shes always wanted to do a Mega Munny after sculpting so many little ones. It was time to put her skill onto a Mega Munny.  Three months in the making and using 16 pounds of Super Sculpey.
I made the interior his horns out of styrofoam to keep him balanced and in an attempt to keep weight down, but he still ended up being about 25 pounds total! Used reg acrylic paint and some Montana spray paint for his base.
Check out the texture and Subaru STI markings.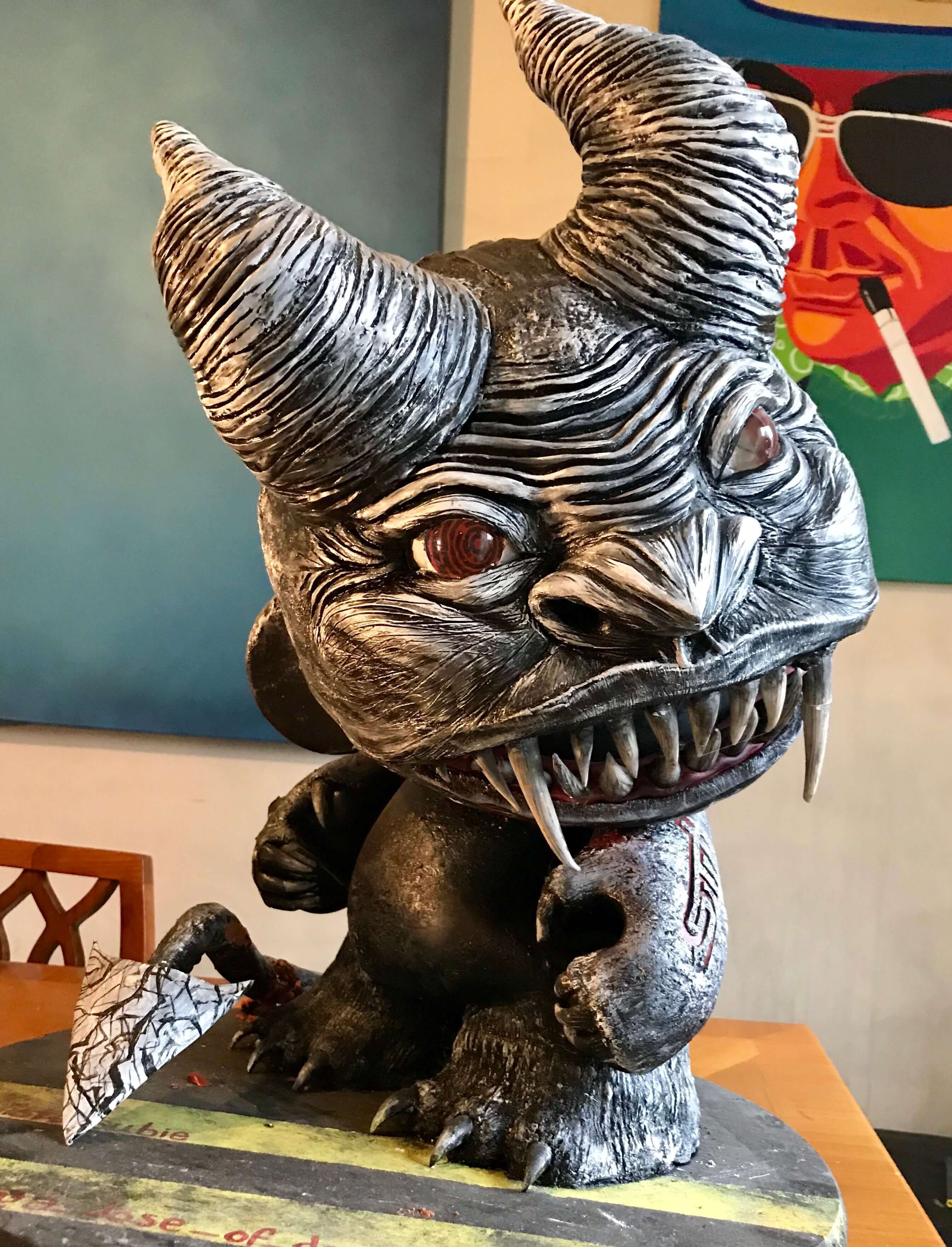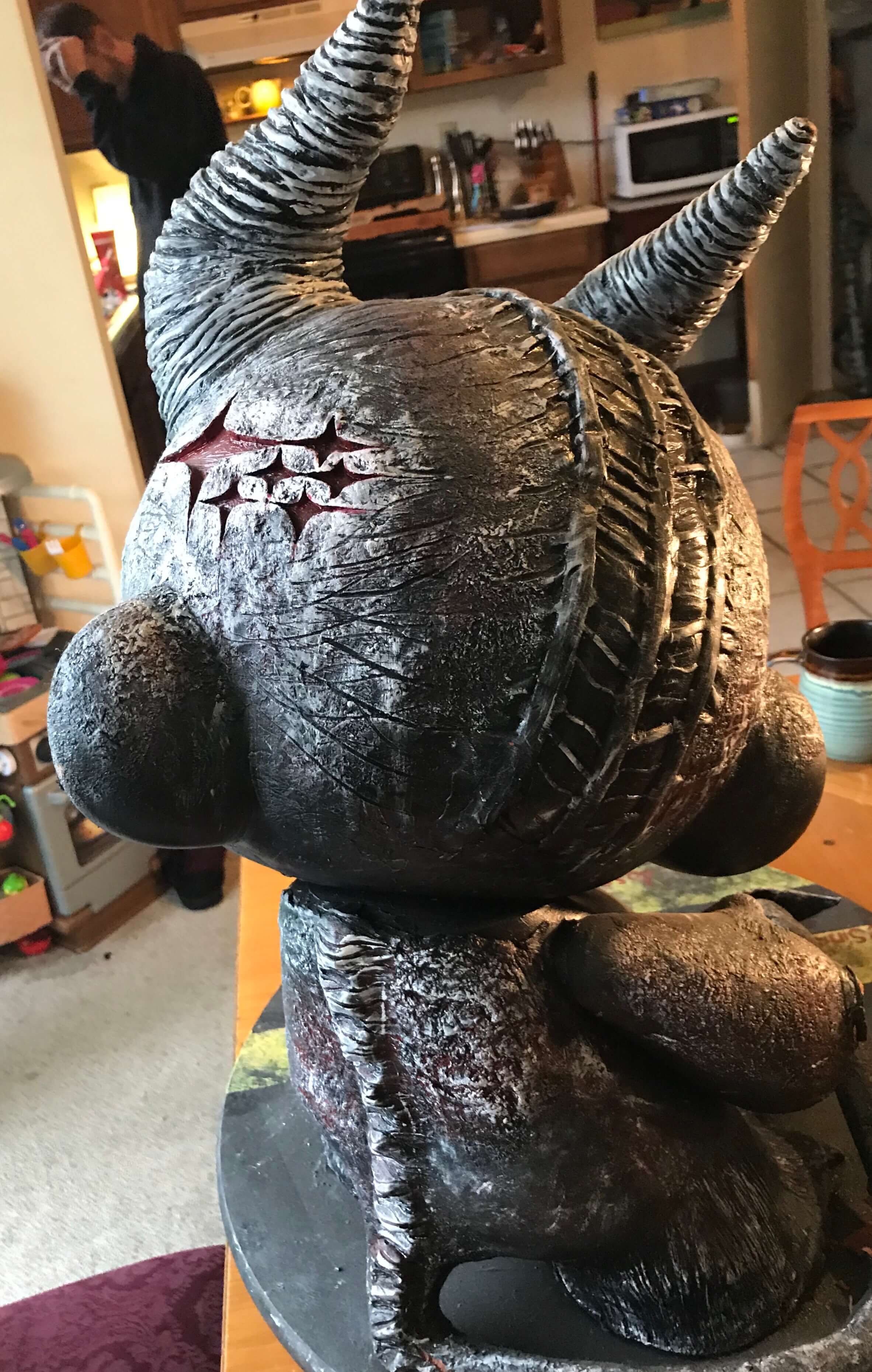 Neat idea having tire markings on the back embedded into the Munny.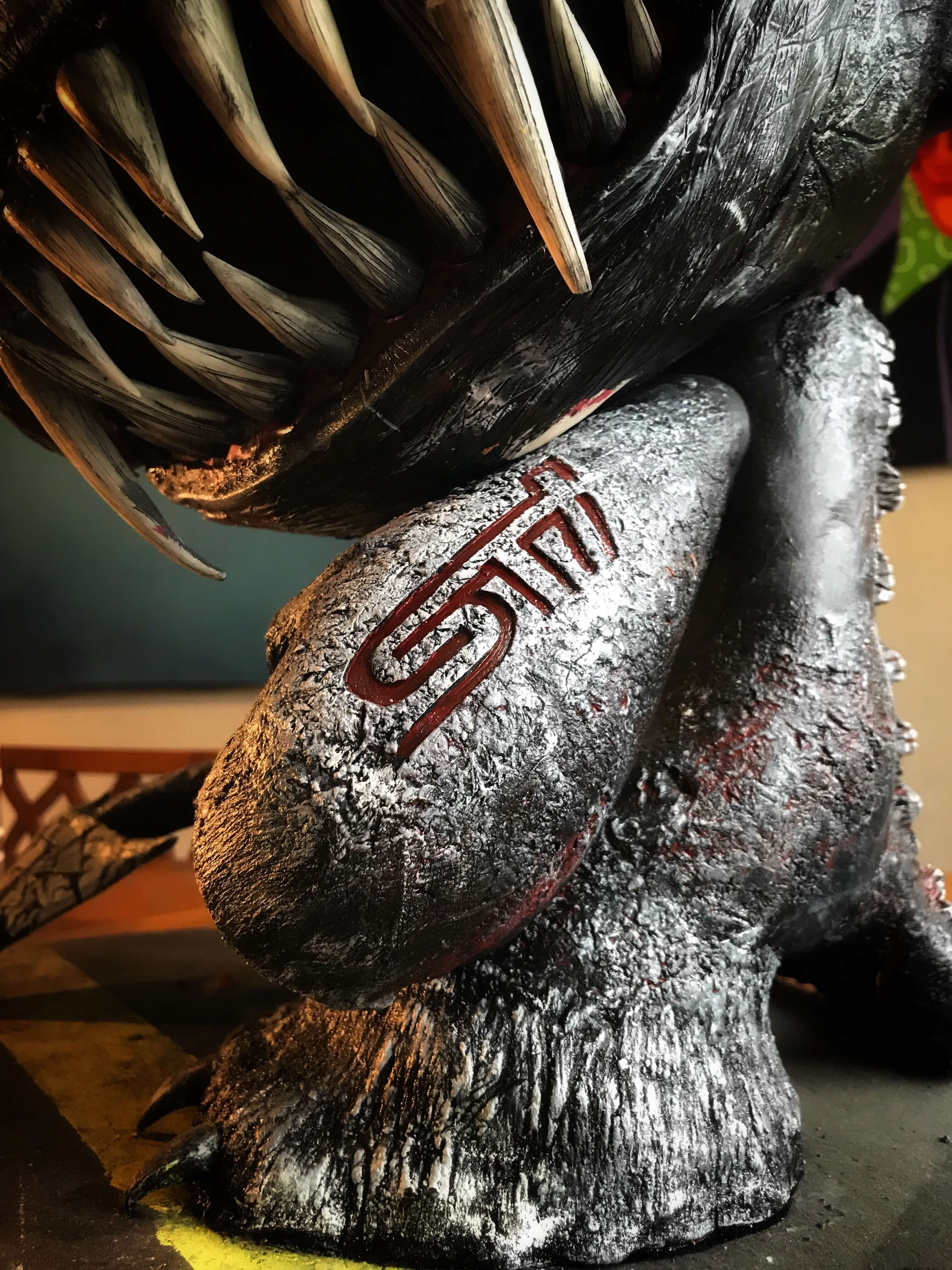 Here are some Work in progress shots.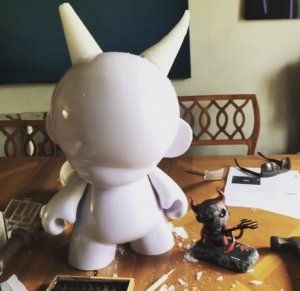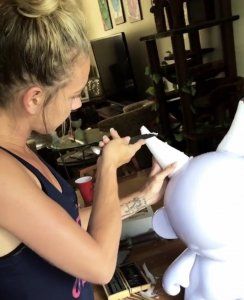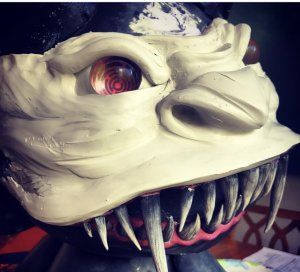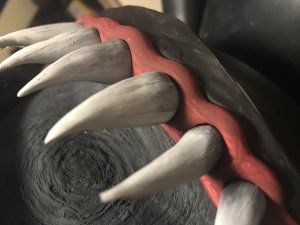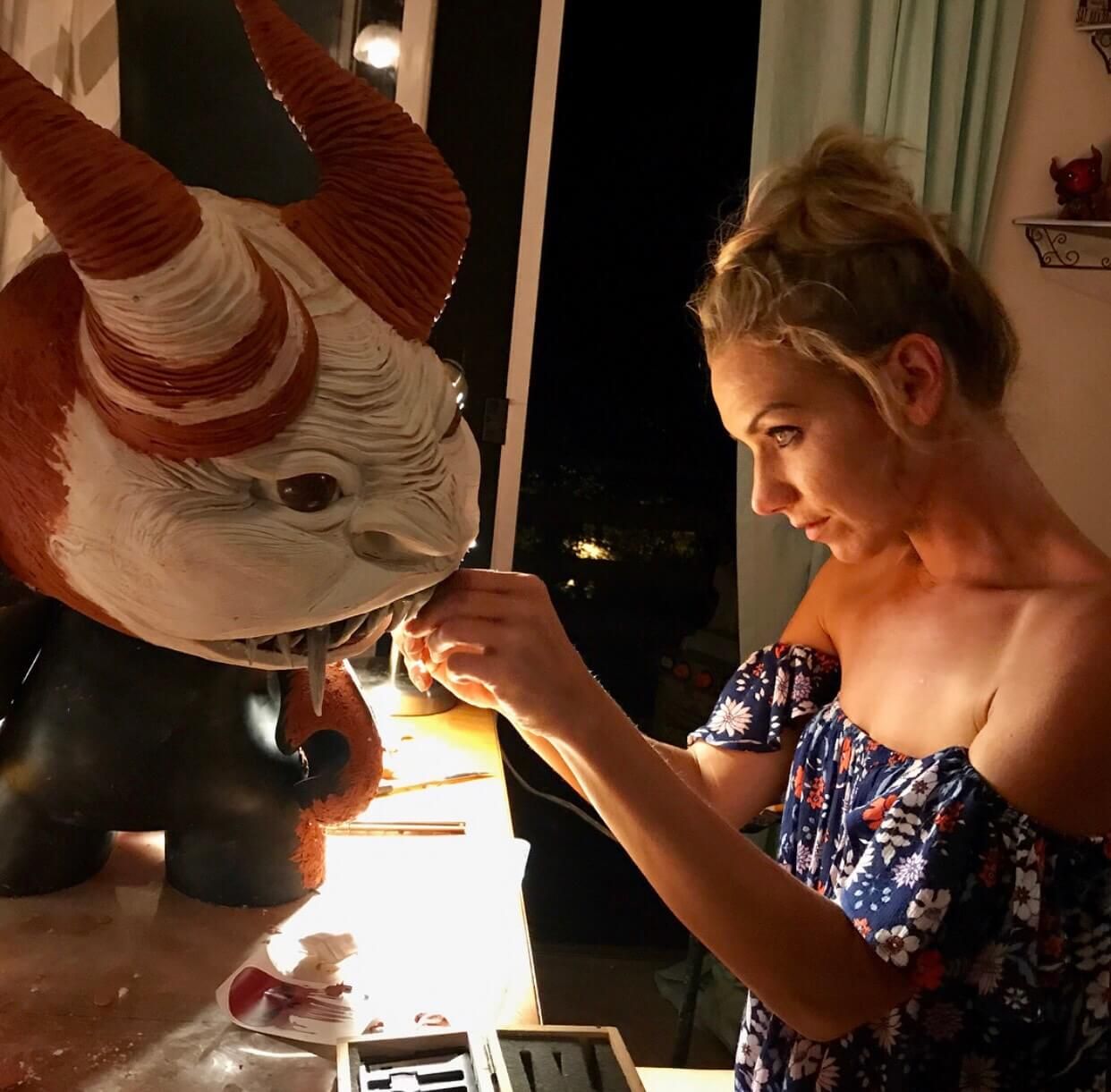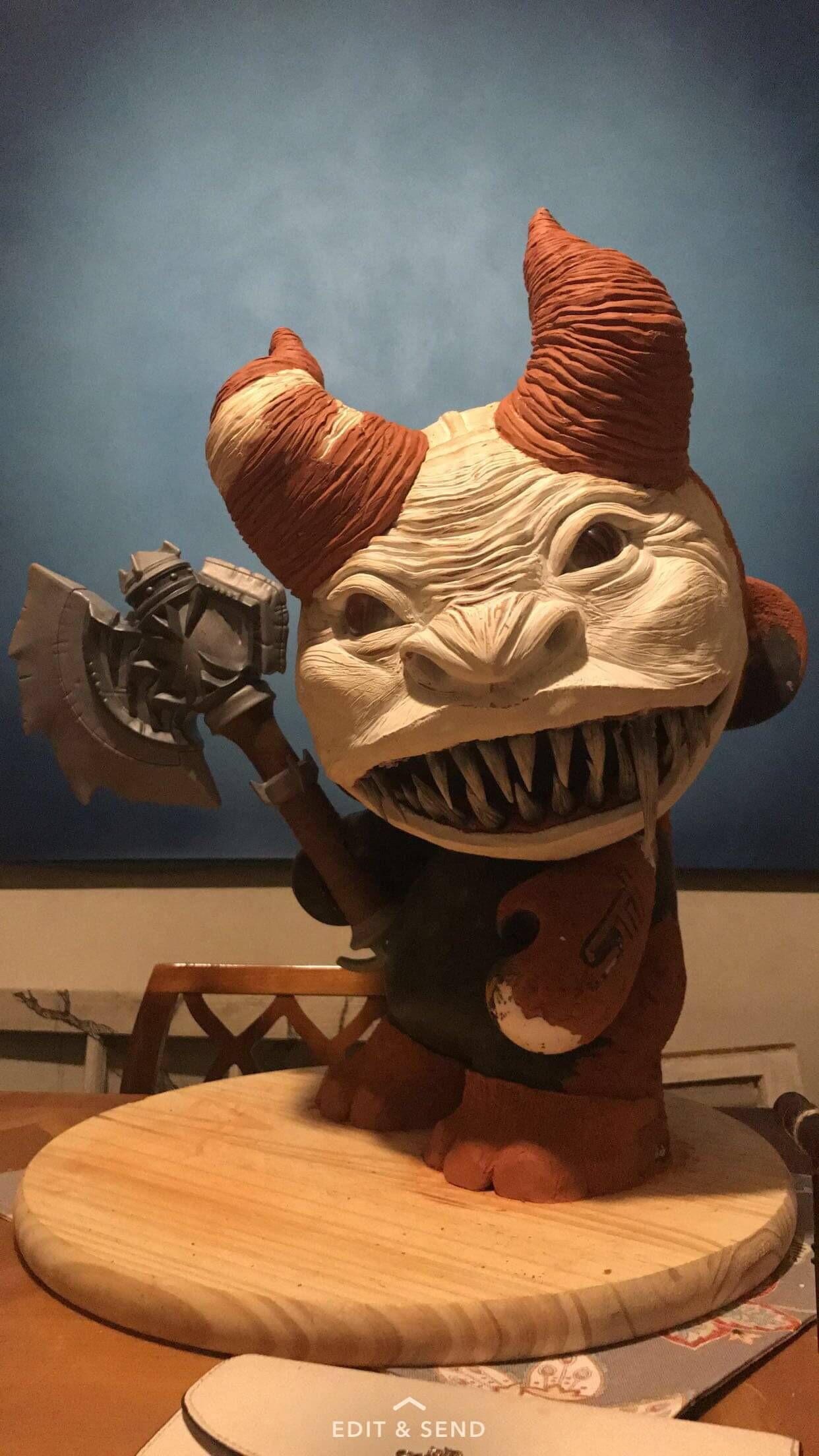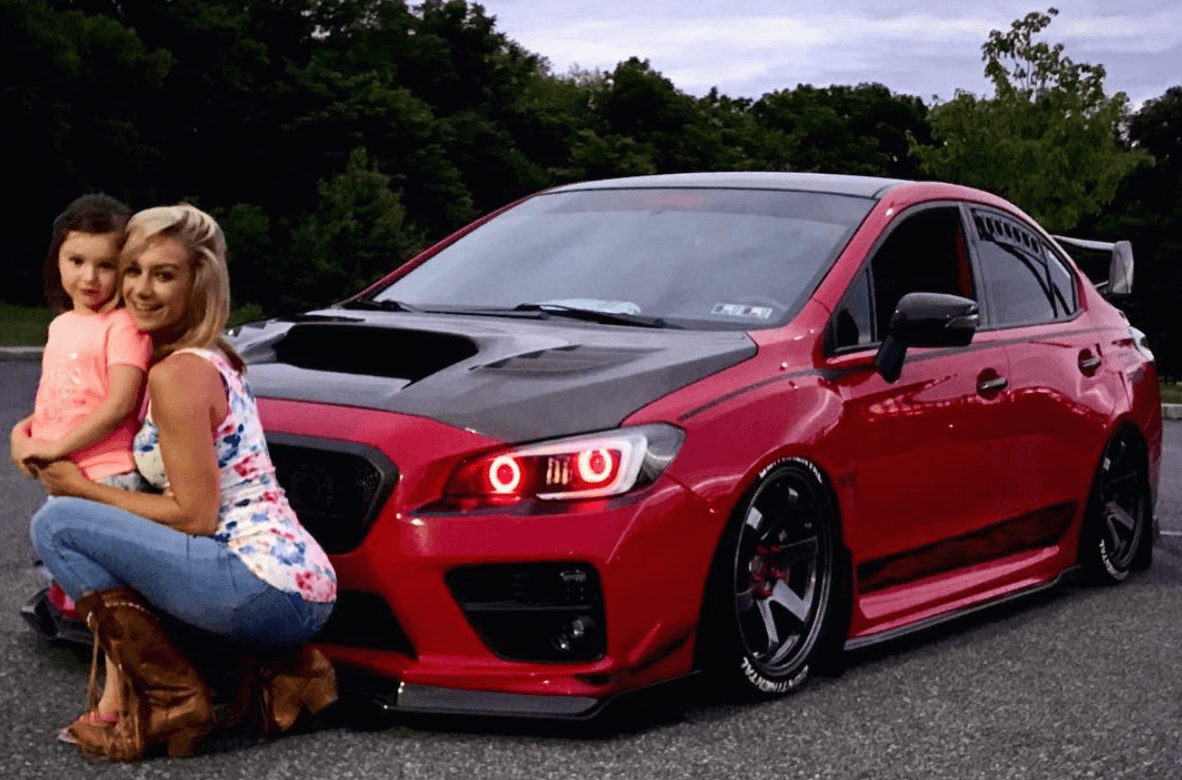 Thank you to Kimberly and our friend Nerviswr3k  for hitting us up and putting a spotlight on A Dose Of Dopeness. Like what you see? Need a custom? hit up a dose of dopeness on Instagram.
If you want to get your Designer Toy news first, you should look to download our new TTC Mobile App. Designer Toy news direct to your smartphone. No dealing with social media algorithms.
It's FREE! 
Find a dose of dopeness on Instagram.