UME toys has a ultra cute guinea pig coming soon, Who's just less than 3 inches tall, sports a rotund physique and can't get enough carbs at breakfast? You've got it, Bagel. The latest member of the UME family. This portly little Guinea pig loves to fill his face with the chewy good stuff.
Who can turn down that cut little butt? We at TTC love how UME Toys can create unique characters all the time and Bagel is a winner.
Each Bagel is cast and painted by hand, signed and numbered on his foot making each one individual. Packed in a header-carded bag along with a mini resin breakfast bagel to keep him company on his adventures all for £27 (around $40) plus shipping.
Keep an eye out for the launch of this chap at ToyconUK (Saturday 25th April) Booth number 17 at http://toyconuk.com/ and then online at the UME store http://umetoys.bigcartel.com/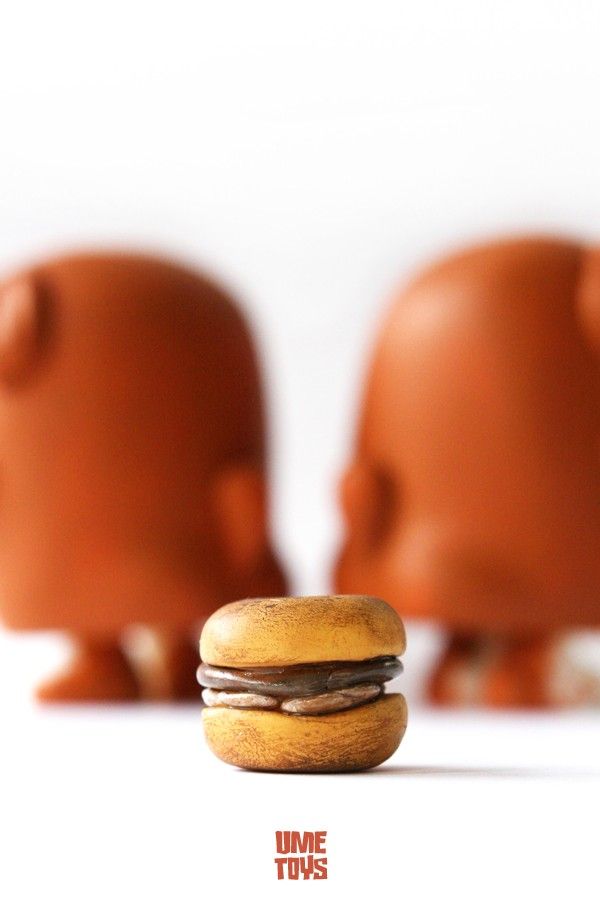 Head over to UMEToys social sites to stay in contact with him.