Preparation for Designer Con 2015 are underway at MJ Hsu Headquarters. Two of MJ's designs will make a return but of course DCon exclusives! MJ's Yummy Delectables design and a sweet Aquacorns design get the Glow in the Dark treatment and both remain super cute. You would think that making the Delectable Dunny GID would put me off from trying to eat them, but NOPE nada!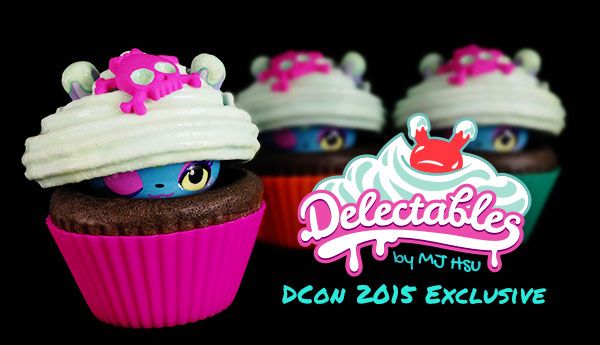 [slider source="media: 33109,33110,33108,33111″ width="1500″ height="1100″ title="no"]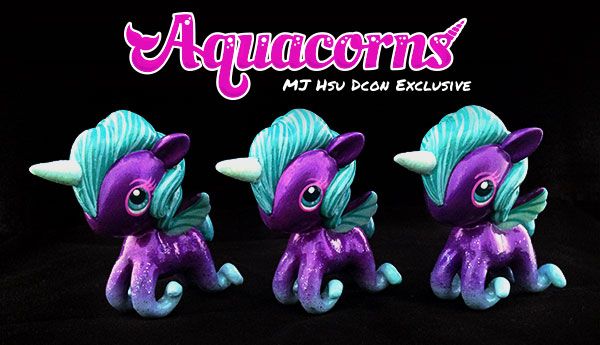 [slider source="media: 33117,33116,33115,33114″ width="1500″ height="1100″ title="no"]

Addition to MJ's exclusives, she will be bringing more of  Delectables, Aquacorns, Baby Aquacorns, and 7″ Aquacorns! stay tuned in the next couple of weeks for the reveal.
Designer Con 2015 November 21-22, 2015 at the Pasadena Convention Centre. http://www.designercon.com/
Guess it's time to find a mule if you cannot make it to Dcon but the good news is that you can always request a custom toy or art piece by contacting [email protected] if you missed the ones you wanted.
You can also find MJ via http://mjhsu.com/ Twitter , Instagram.