When the young Duke of Falcon Hall was ready to move up to Oxford University his father, the Old Duke, commissioned 7 pairs of Admirable Crichton Shoulder Angel cufflinks. So impressed with his own Shoulder Angels (thetoychronicle.com/customs/the-admirable-crichton-shoulder-angels-from-andrew-byham), the Old Duke felt it his duty to help steer his eldest son through the maize of temptation and piety that he, himself, had endured during his time of higher education.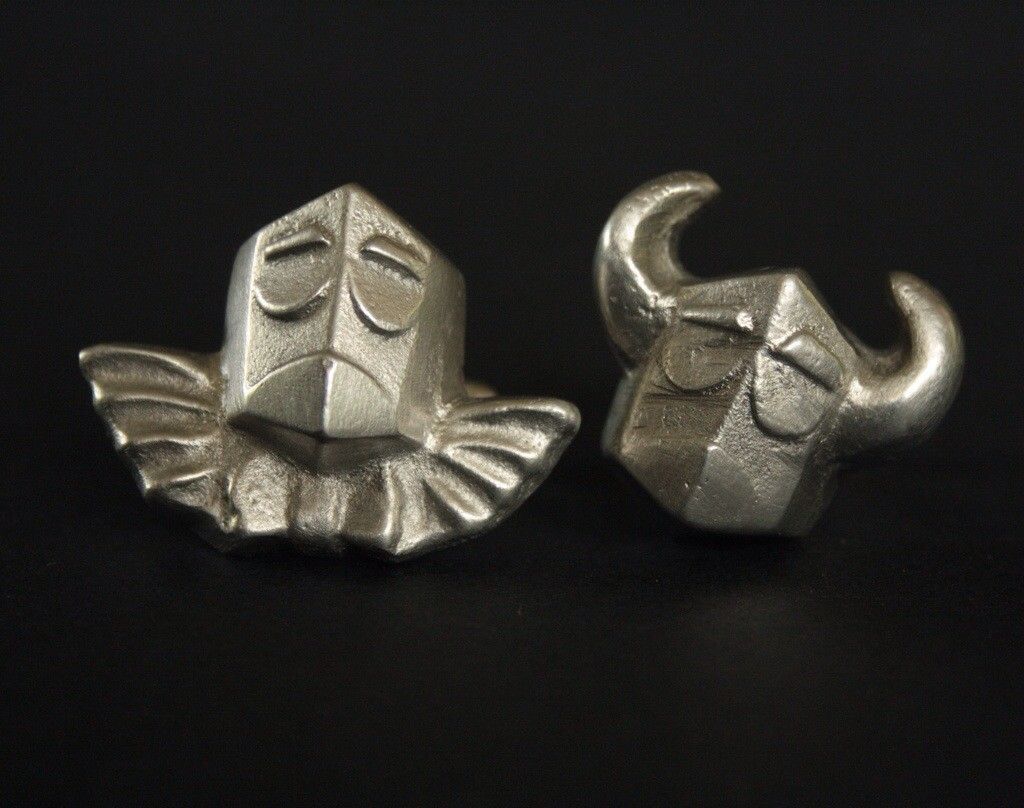 The seven sets of cufflinks, one for each day of the week, were made by master silversmith, John Keighley, of Foundry Lane. They are cast by hand from pure English Pewter, 100% lead free. Weighing nearly an ounce each, when worn, they are impossible to ignore the advice they impart. "Sir, might I remind you of your dissertation due to be submitted next week" from one cufflink, whilst "Sir, freshers week comes but once a year, it would be rude to abstain" As with all Admirable Crichton Shoulder Angels, they must never be separated. The resulting unbridled bad behaviour or runaway pious goodness is not worth the risk.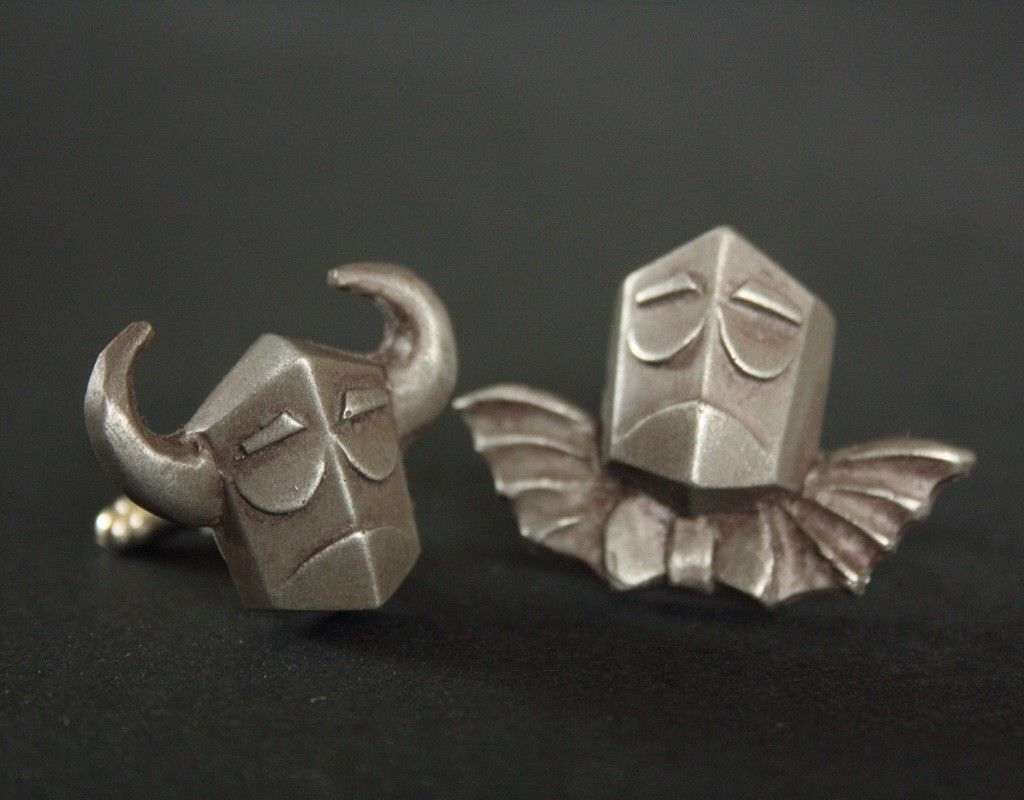 The 100% cast lead free English Pewter Shoulder Angel Cufflinks are available from andrew.byham.co.uk/the-admirable-crichton along with a small collection of wearable resin toys, such as Admirable Crichton and Wartoise Head pin badges, Shoulder Angel cufflinks – in cold cast copper and iron.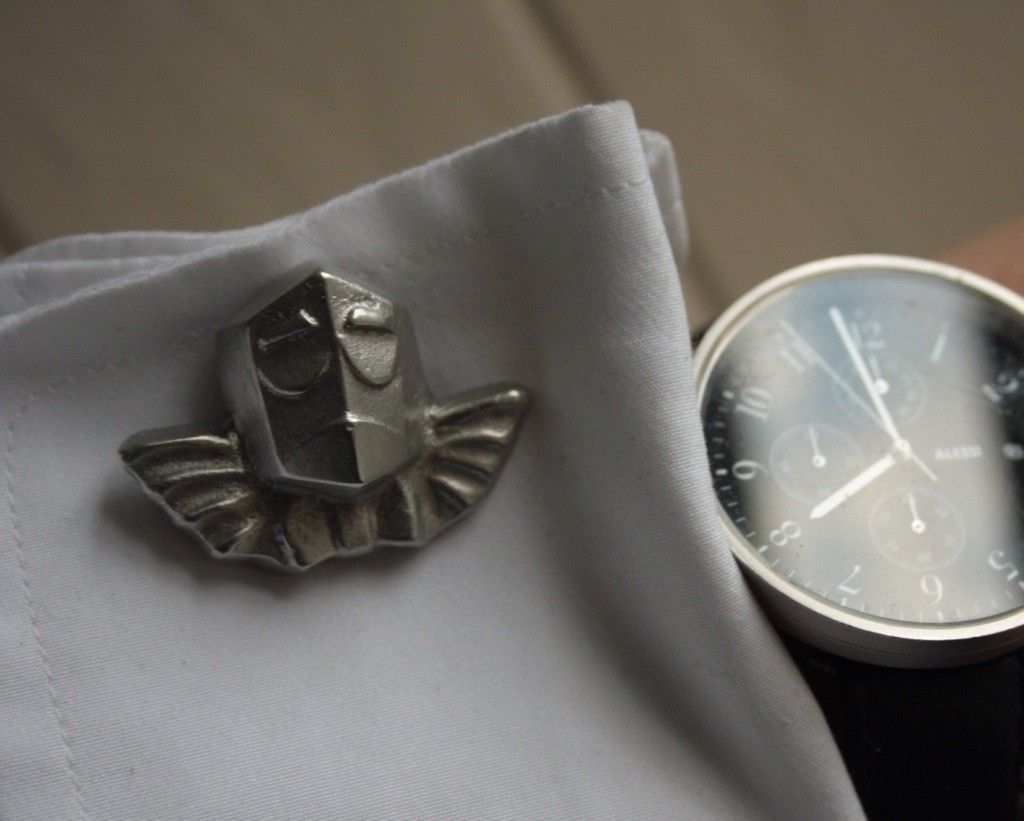 Pewter cast 100% lead free English Pewter Limited to a run of 7 – £28 per pair Resin cold cast copper and iron Shoulder Angel cufflinks – £18 per pair Resin cold cast copper and iron Crichton and Wartoise head ion badges – £10 each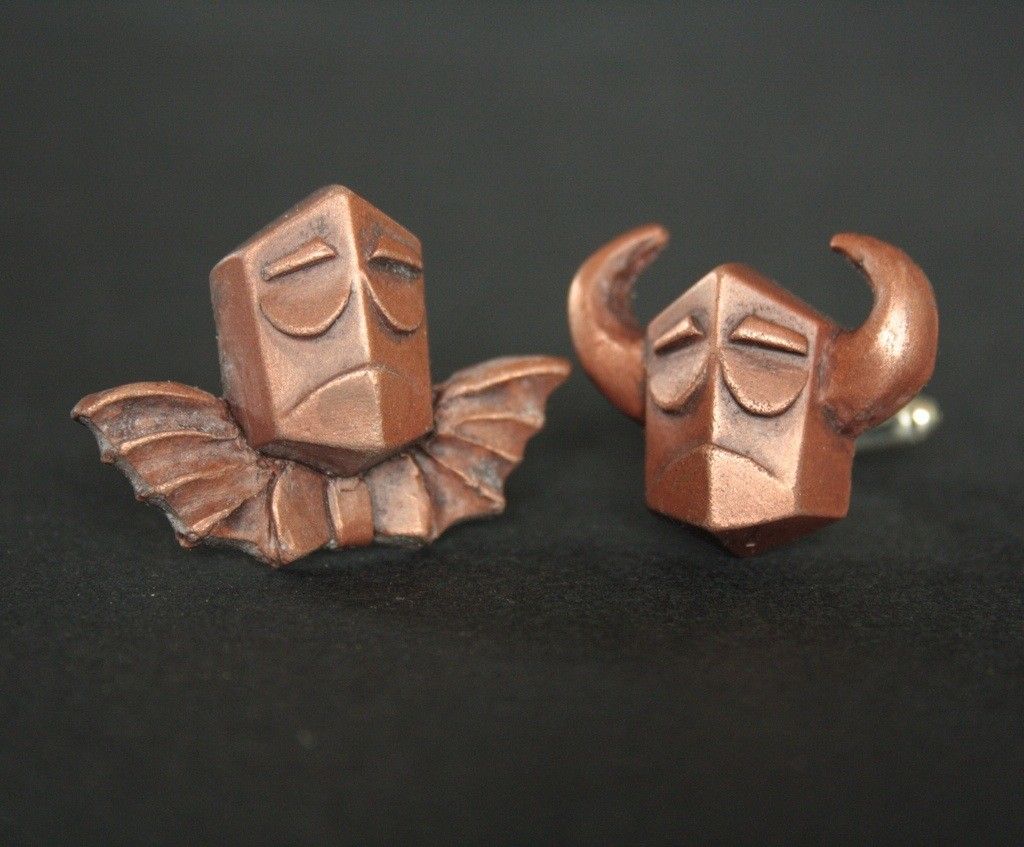 Available 8pm UK time from Monday 2nd June andrew.byham.co.uk/the-admirable-crichton instagram.com/andrewbyham www.facebook.com/andrewbyhamart All costs plus postage