Artist Teimaru has once again created an amazing piece of artistic beauty, this time on the very well known Stephan Lepodd platform. Being a HUGE Doktor A fan myself this piece makes me a little weak at the knees. The attention to detail on this piece is both visually and artistically outstanding, I especially love the bike chain used as the spine running into the body. One thing that really stood out to me is that Teimaru has managed to pull off a half sculpted skeleton of a figure and not have it look like a Jason Freeney piece. Hats (or crowns) off to you sir!
"It's a custom based on OG Stephan Lepodd by Doktor A, and it's a commission for a very (very very) patient and awesome collector. As for the story, His name is Oscar Lepodd Dissected, he is one of the 2 parts of the Ultima Lepodd. While Seraphin Lepodd is the etheric, soulish, astral part of it, Oscar is the good old biomechanical, bodyness part. How these 2 parts where separated and will they be one again, this is another story … I made some GID parts, sculpted the skull and built all the left part. I modified the other part too. I also made a nice wooden box for it, as I have a box fetish in a way"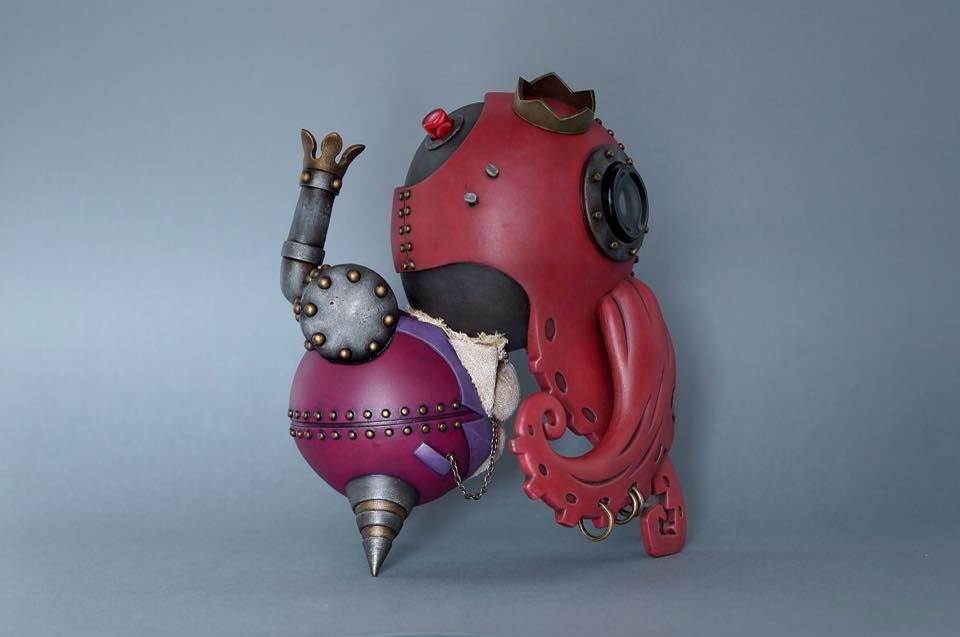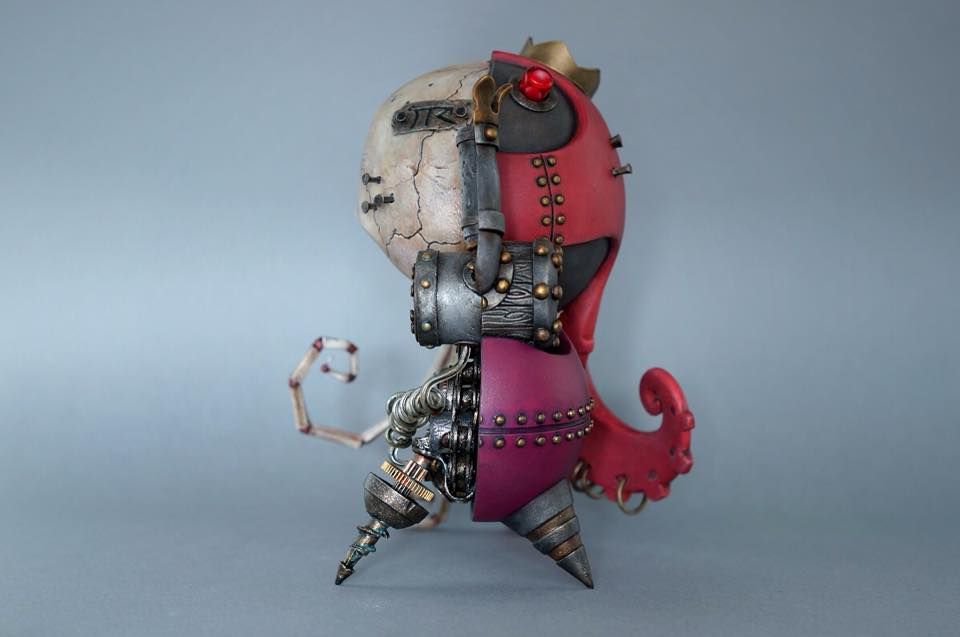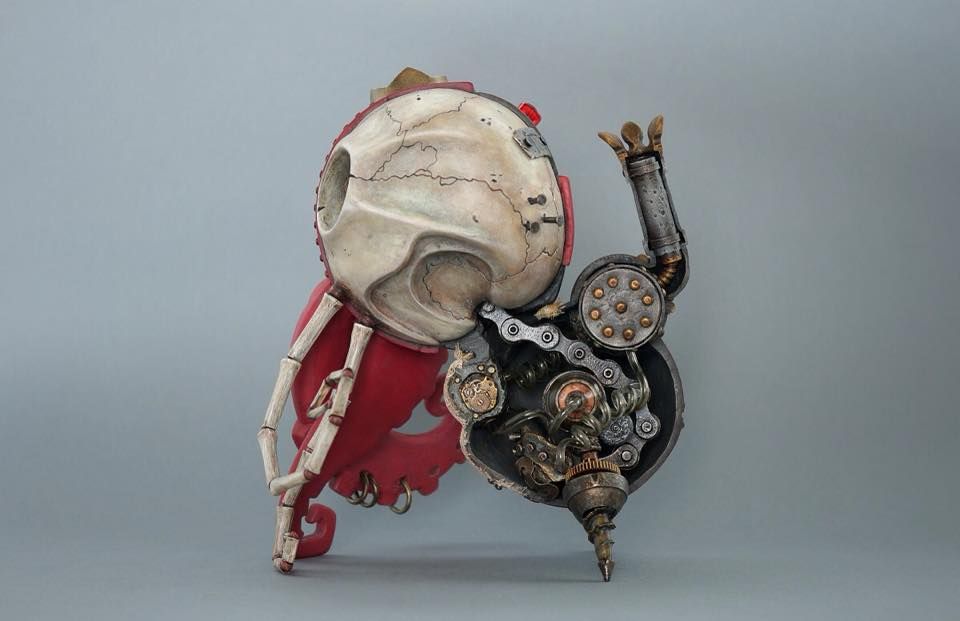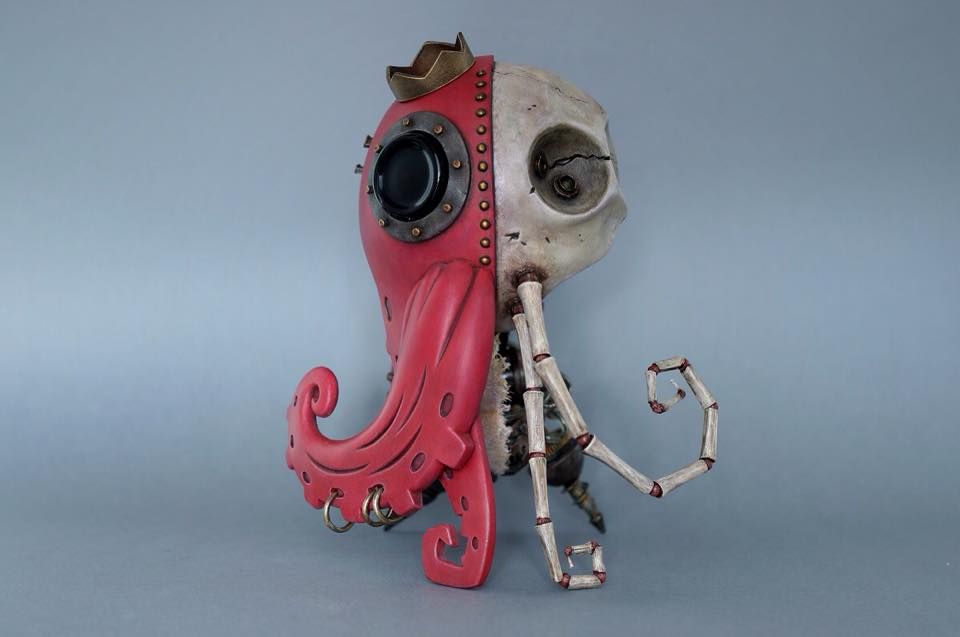 The whole album of Teimaru's Lepodd custom can be found HERE.
He is currently very busy working on other projects such as a Seraphin Lepodd, Huck Gee u, he is toying around with some 1/6 ideas, and many other things.
You can see all of his work on his Flickr, and he can be contacted for commission via Facebook or email at  [email protected]