It's that time of the year and Kidrobot are back with another series of the much loved Dunny series, this time they release the Mardivle Dunny series featuring two of the best artists Scribe and Andrew Bell.
The Toy phonemes Andrew Bell and Scribe join forces to create a wild festival of Dunnys. 15 daring designs dress Dunny in crazy sculpts, elaborate paints, and eccentricities all in the name of beads, feathers, and floats.

New York based artist and illustrator Andrew Bell exhibits his work worldwide and has been featured in publications such as the New York Times and Wired. Much of his work is brought together by a sense of humor that often belies a more serious and somber message.

Scribe is a Kansas City based artist known best for his graffiti, murals, and vinyl toys, interspersing personal iconography, biblical and fairytale references, animation and metaphor in his work. 
I never expected Kidrobot to have a Fat Tuesday/Mardi Gras theme never mind having two duo's to have one series, nice change I guess and the new accessories and sculpts are great.
Anyway enough of me rambling lets take a look at a few of the Dunny's instead of the leaked  illustrations that don't do them any justice.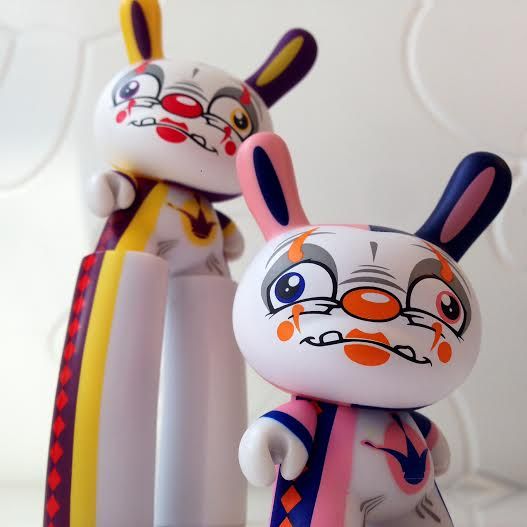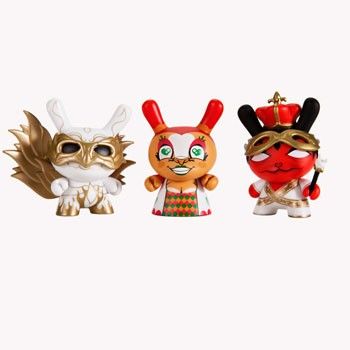 Much better then the box illustrations right?
They are released 4th March and you can find them at our lovely sponsors
Or directly from Kidrobot 
Wish I could go to a Kidrobot launch party and join in the Mardi Gras fun, if your luck enough to live near by a Kidrobot then find out if they are having one and go join in the fun! personally I think Kidrobot San Francisco should pull off a great party.
Heres the Official checklist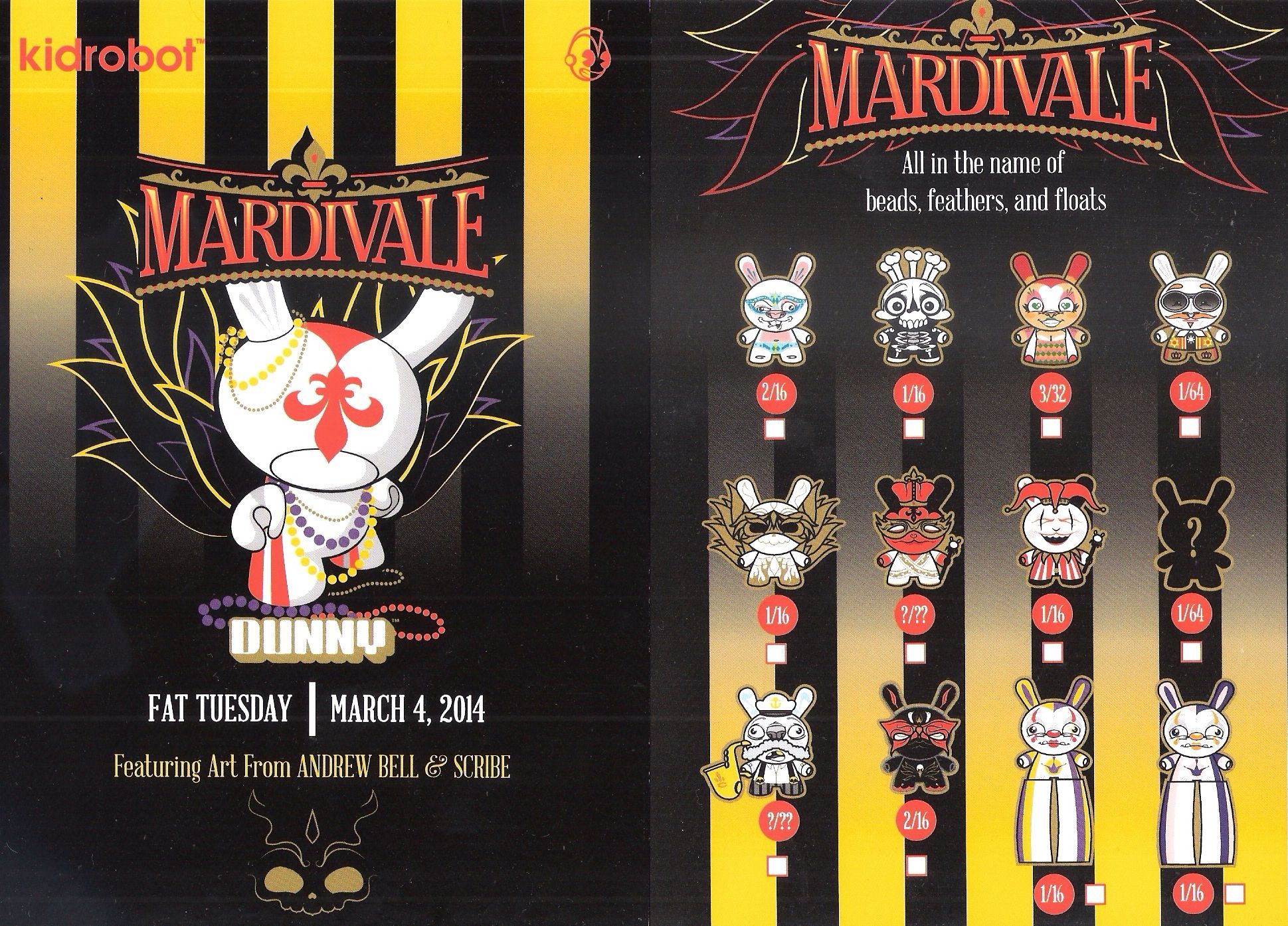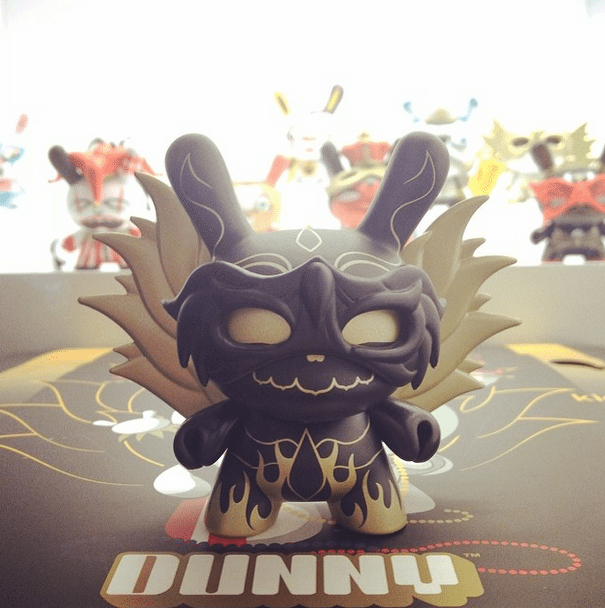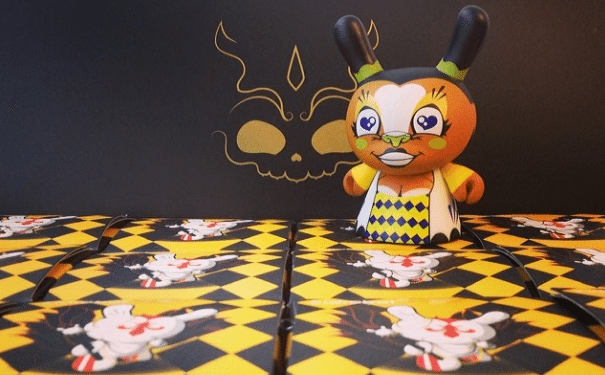 (photos courtesy of Kidrobot)