Everyone! Jeff is coming to ToyCon UK 2015! Jeff will be joining Comet Debris on April 25. A collaboration between Gravy Toys and Comet Debris, Jeff is clear blue and marbled soft vinyl figure.
[frame align="center"]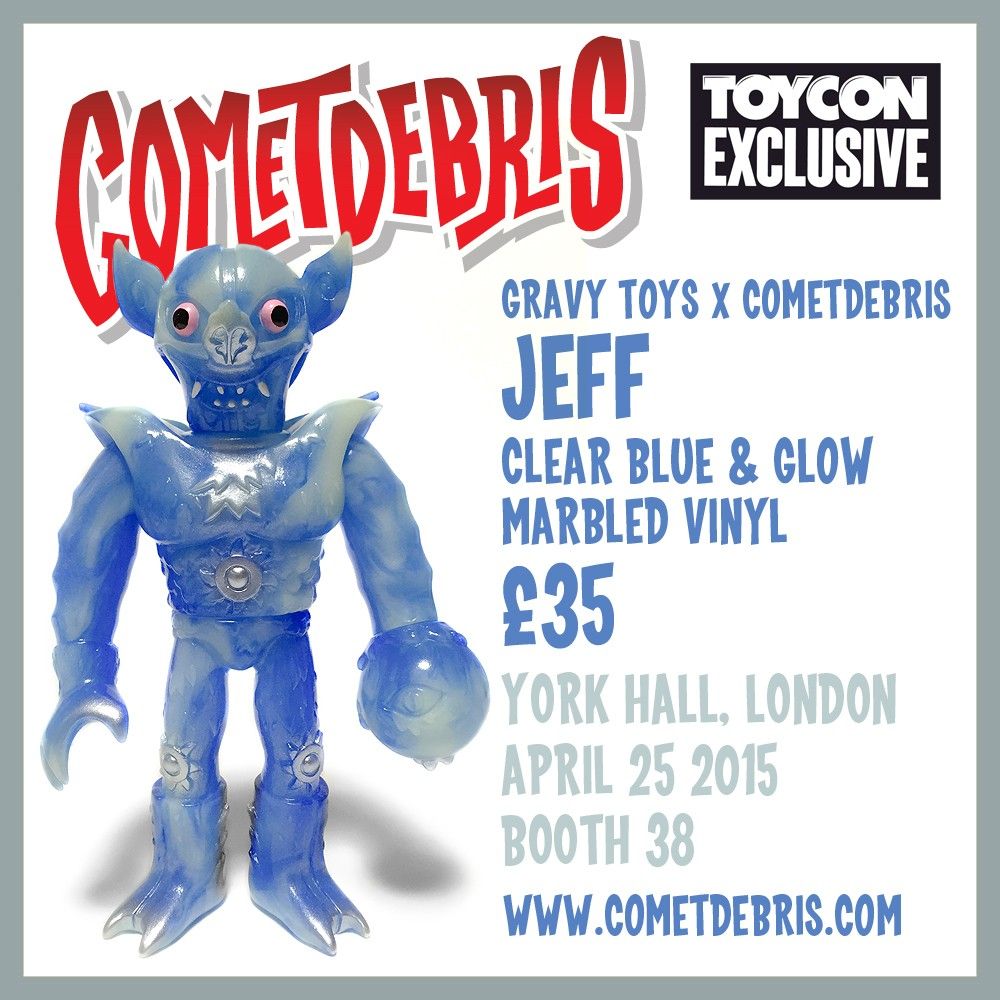 [/frame]
Jeff is priced at £35 each. Not sure on run size yet. It also should be noted that Jeff will not be part of the Comet Debris promotion to get a free Kappaborg, as we mentioned earlier.