The Hang Gang have upped their ToyCon UK game this week with the announcement that they'll be joined on their booth by Japanese artist, Konatsu! Konatsu is flying in all the way from Japan. Konatsu is
the creator of one of my favorite figures of all time, the Kaiju Negora!
Konatsu will be bringing a whole selection of awesomeness with her. We can't wait. Oh, we should break it down for you. Right? Ok what's up first. We have a beautiful Giclee Screen print of Konatus painting 'T-Con vs Negora' that was created especially for her ToyCon appearance.
[frame align="center"]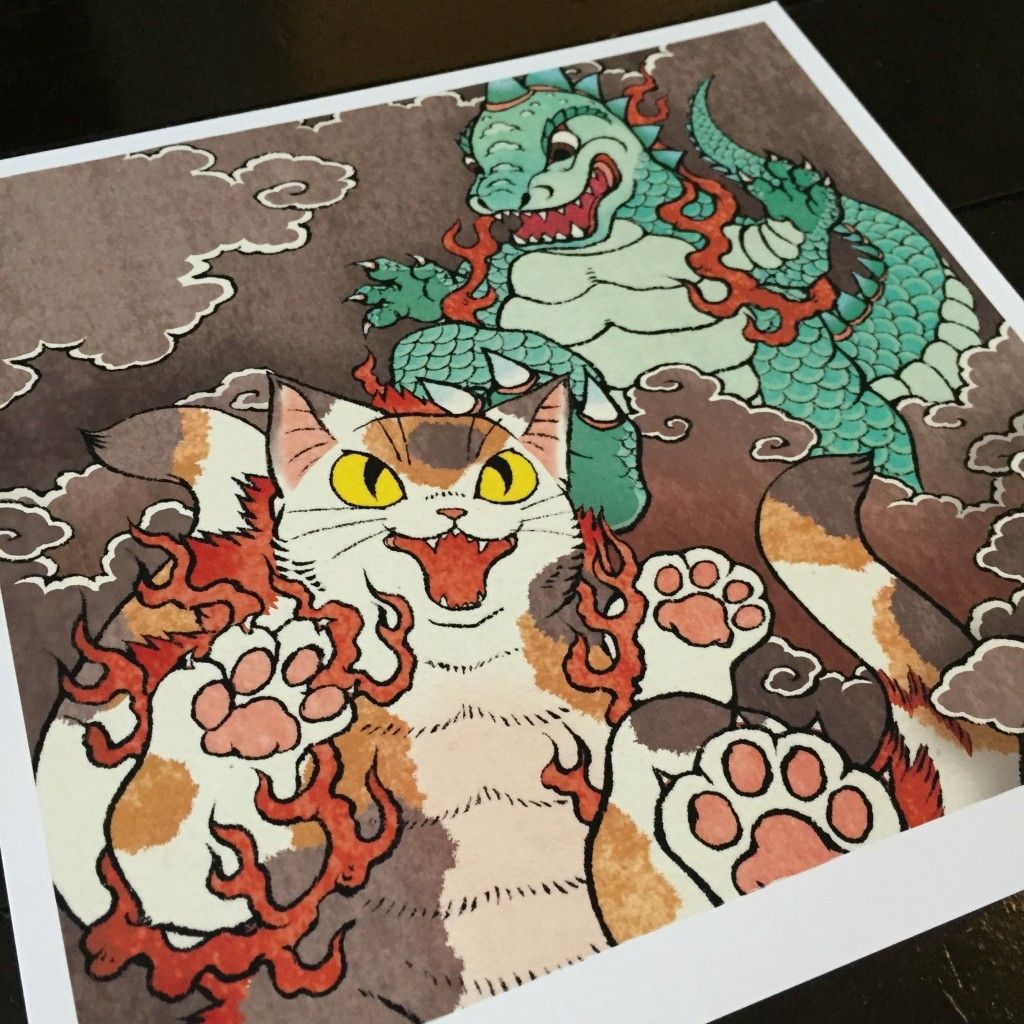 [/frame]
This print measures 12" x 12" and is printed on Archival Cotton Rag. It's an edition of 30, with 20 available to purchase and 10 being held back for friends and family of Konatsu and the Hang Gang. They are signed and numbered and priced at £20 each. We also have shipping sleeves so they wont get damaged in transit back from the show.
We also have postcards of this amazing artwork for people to take away free of charge on the day, just ask at the booth if you can't see them.
The Hang Gang will also have their very own exclusive Konatsu Negora with matching Migora and Lucky Negora.
[frame align="center"]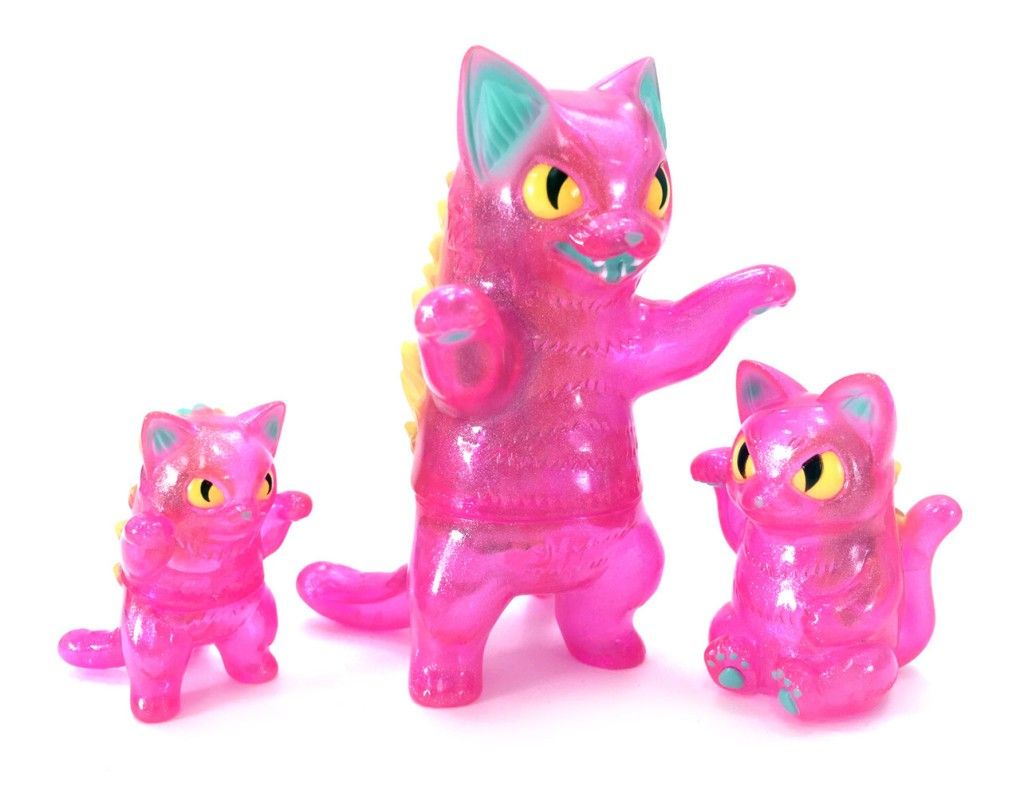 [/frame]
They are all limited to just 30pcs each and are priced as follows:
– Negora – £24
– Migora – £8
– Lucky Negora – £8
If you get down early to The Hang Gang booth they have some other Konatsu figures and products that have long since sold out available, but I'm sure they wont last for long, the early bird catches the worm as they say (or maybe the cat in this case). Konatsu is also bring a retrospective of some of her old and new figures for display only so you'll be able to see all the various toys she's created in one place. Nice!
Konatsu is bringing a selection of her beautiful paintings over with her, which will be available to purchase at the show, they range in size and price from £25 for Small water colors all the way up to large paintings at £400 each (with various options in between) The one below is a Medium size and is priced at £200.
[frame align="center"]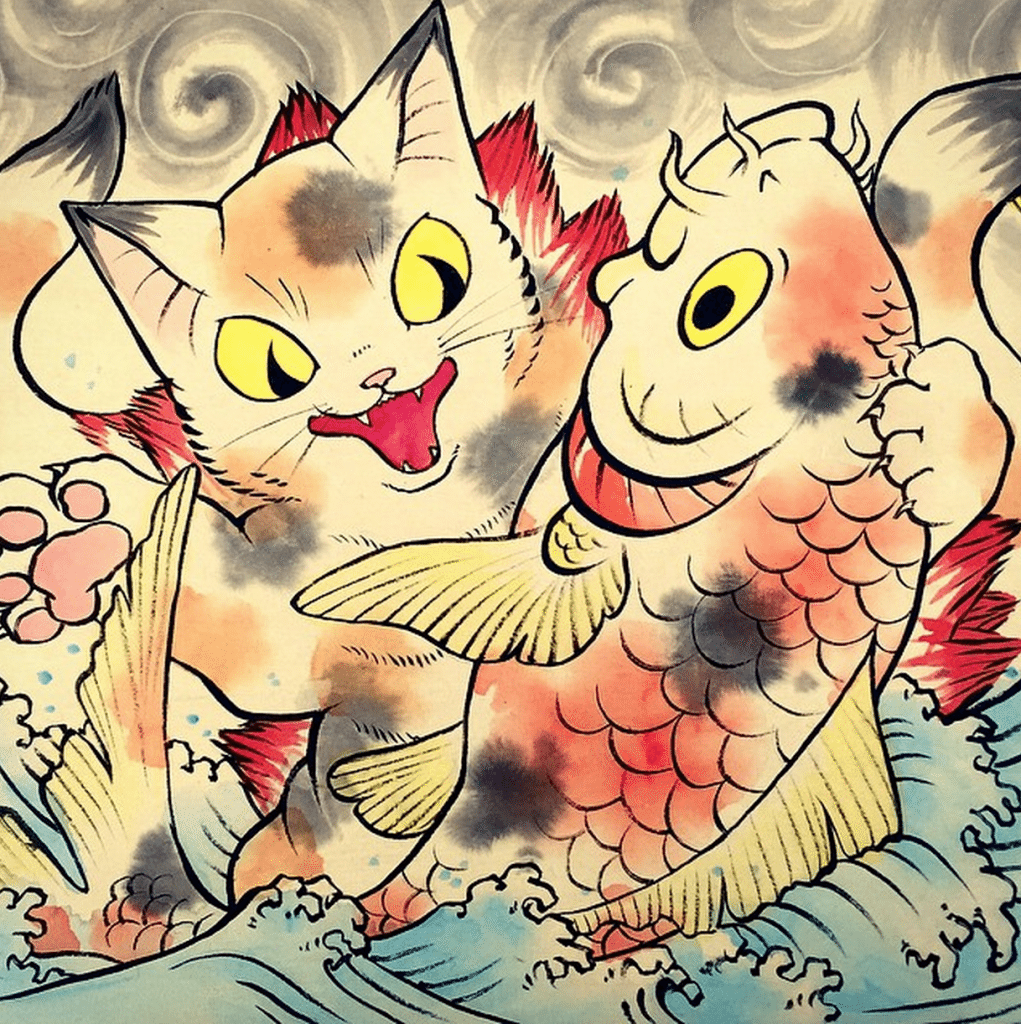 [/frame]
Konatsu will live painting, at The Hang Gang booth, between 12noon and 2pm so you can see how she creates here stunning artwork first hand and the paintings she produces will be for sale, just ask at the booth for more details and to reserve a piece.
[frame align="center"]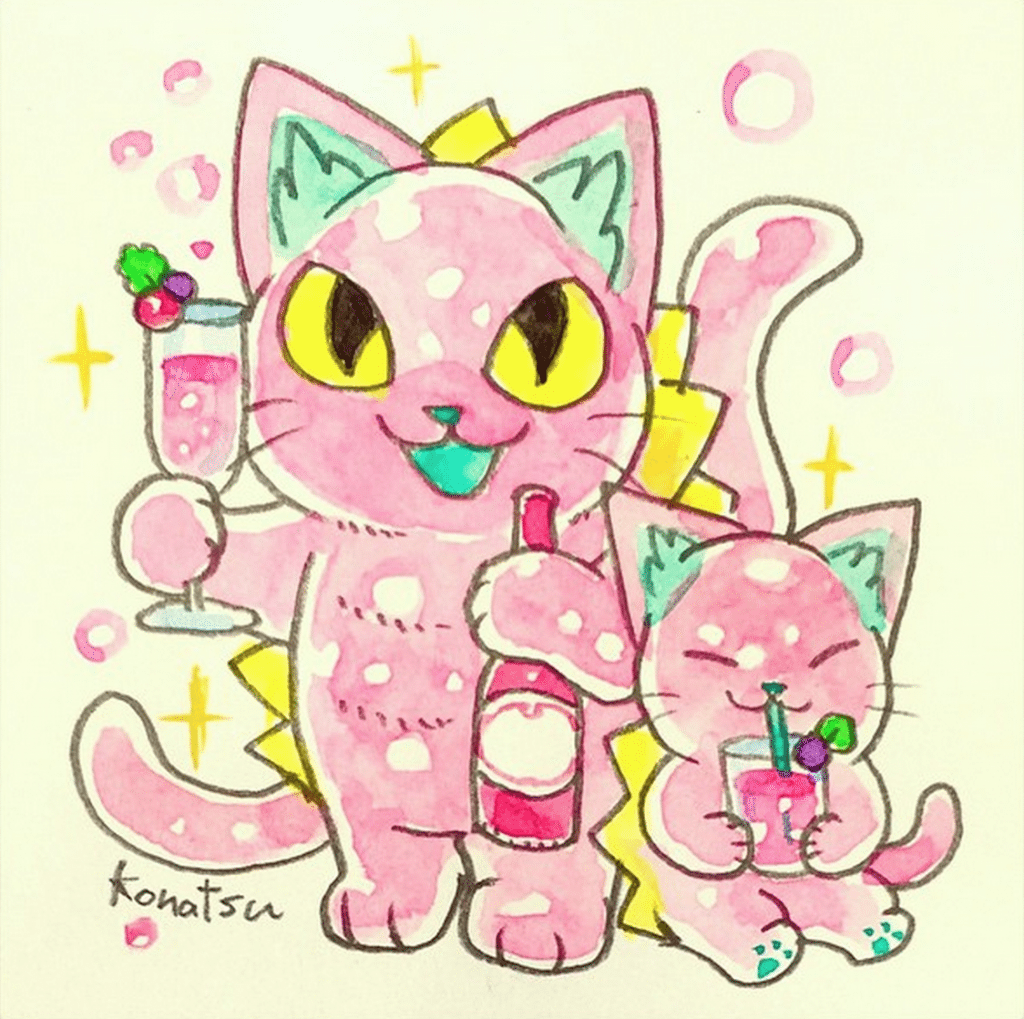 [/frame]
Finally, Konatsu will also be signing between 3pm – 5pm so for anyone who picks up an item by her you'll have the opportunity to meet her and get it signed.
That is some day for all you Konatsu fans!