"He's splattered with blood and wounded, Drozrog has been cast from his tribe and spends his days patrolling the woods trying to get back… doing whatever it takes!"
This is a custom sculpted 7″ Yo! vinyl figure, created using Super Sculpey, wood, metal, styrene and acrylic paint.
This figure will be available on The Toy Chronicle booth at ToyConUK 2015 for just £45.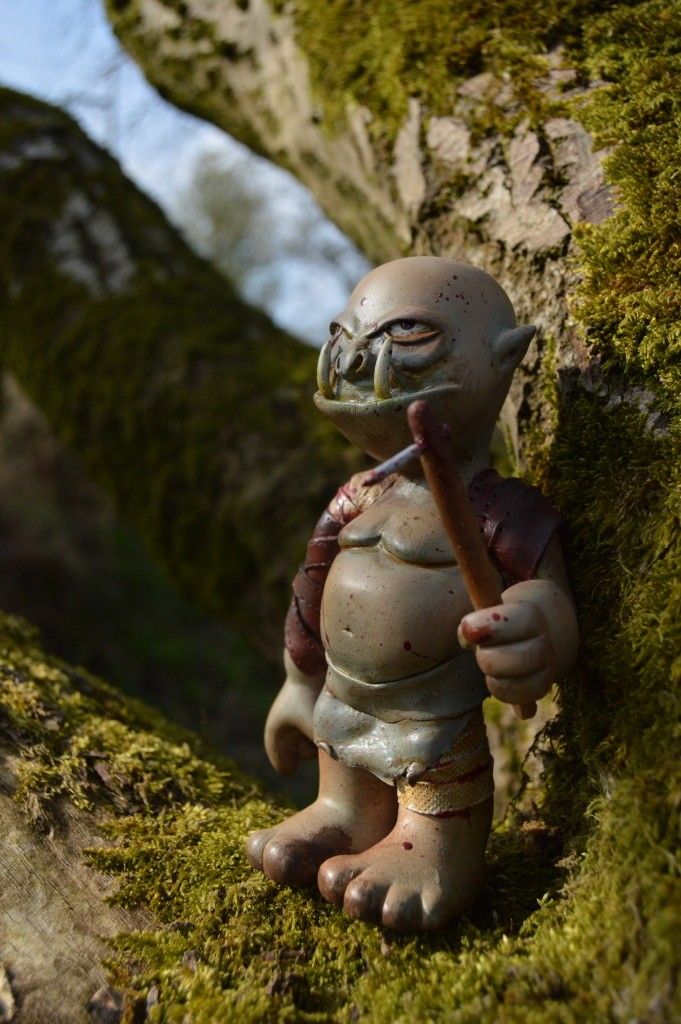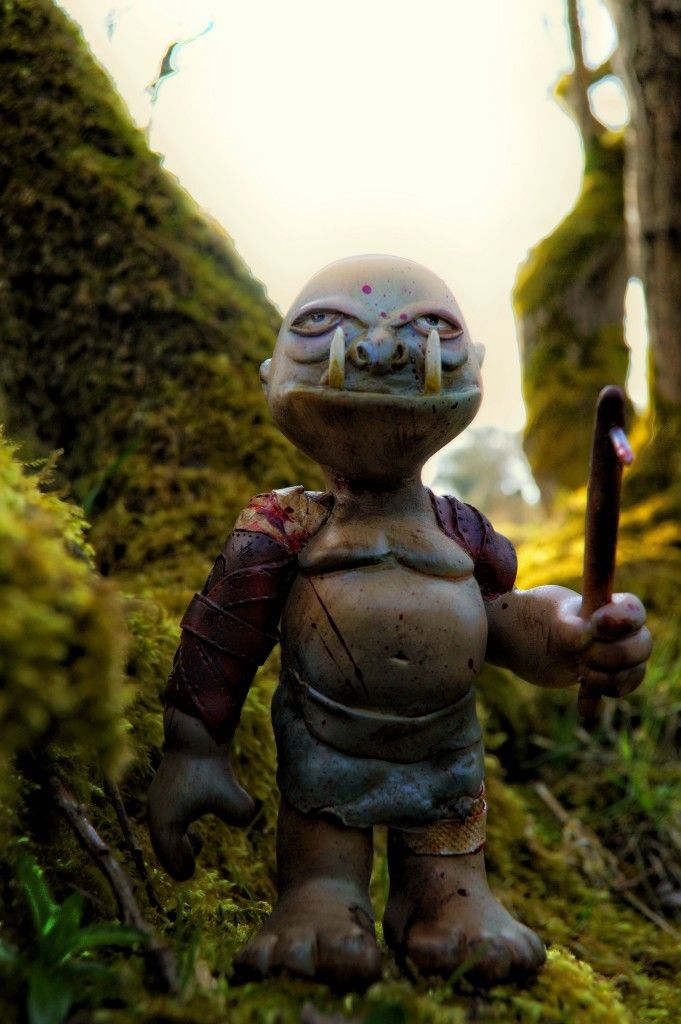 You can check out the rest of Evans's work on his Facebook/Instagram and check out processes of his figures here.