A first for everything! welcome to the first Unboxing/ Review of Funko products courtesy from our site sponsor and friend Collect and Display. When teased that Funko was to release a blind box Mistery Minis we were jumping for joy like a big kid as this would cure our nostalgic addiction of everything vinyl. No surprise that it was Funko to help fix the GPK void in the vinyl world.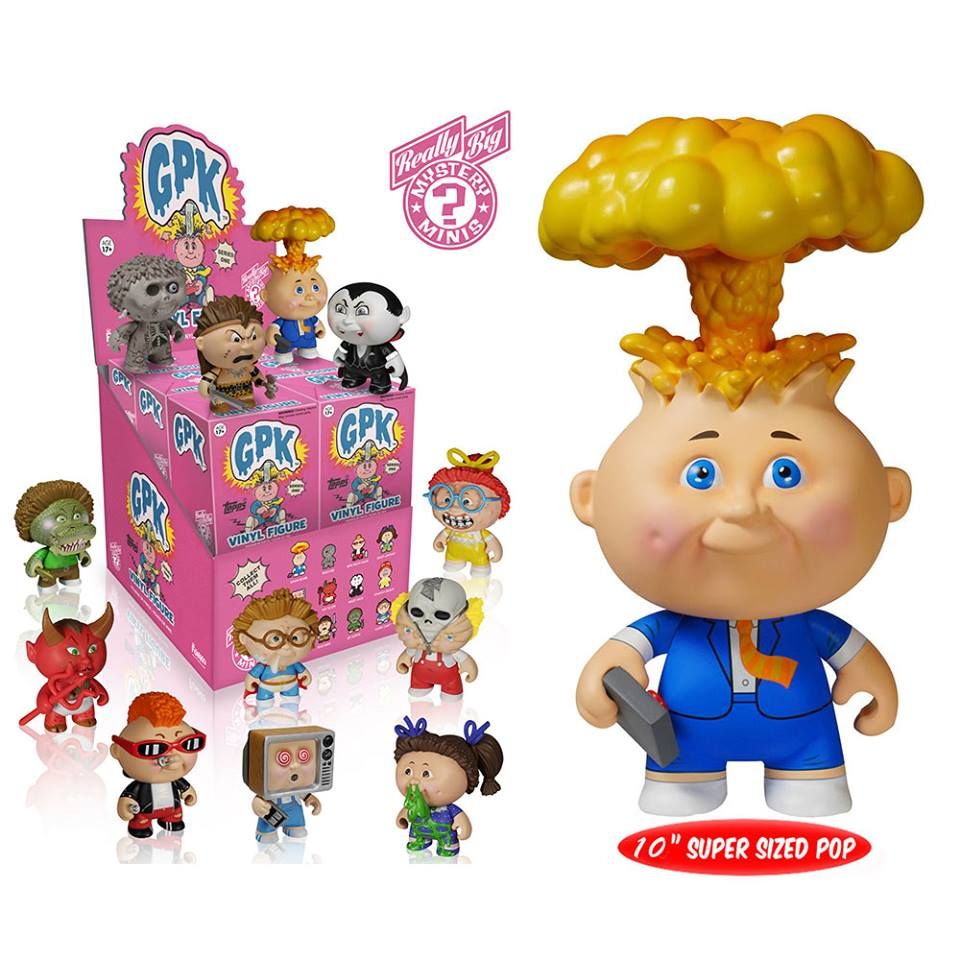 "These figures are larger than Mystery Mini coming at around 7cm – not much smaller than POP, which they more closely resemble (except for the Playmobil type hands), Very detailed and sure to appeal to fans of the original card designs and the spin-off movie".
Each is packed 1/12 so collecting them all should be fairly easy. Characters are:
Ghastly Ashley, Bony Tony, Nasty Nick, Adam Bomb, Tee-Vee Stevie, New Wave Dave, Ali Gator, Hot Scott, Mad Mike, Dead Ted, Leaky Lindsay and Clark Can't.
[youtube url="https://www.youtube.com/watch?v=hXdPlFPANVU" width="800″ height="700″]https://youtu.be/-q6KyIQkaQk[/youtube]
Review/ Unboxing
First off the packaging is what we expect, a great transition from original GPK classic card packaging, same colour scheme and because it's an official licence product it has all the original style artwork which includes Adam Bomb and Topps logo. The packaging come with the list of characters to collect and the ratios with clear illustration of the characters.
[slider source="media: 27516,27512,27514,27515,27513″ limit="100″ width="1100″ height="1400″ title="no" pages="no" mousewheel="no" speed="800″]
First Really Big Mistery Minis is Leaky Lindsay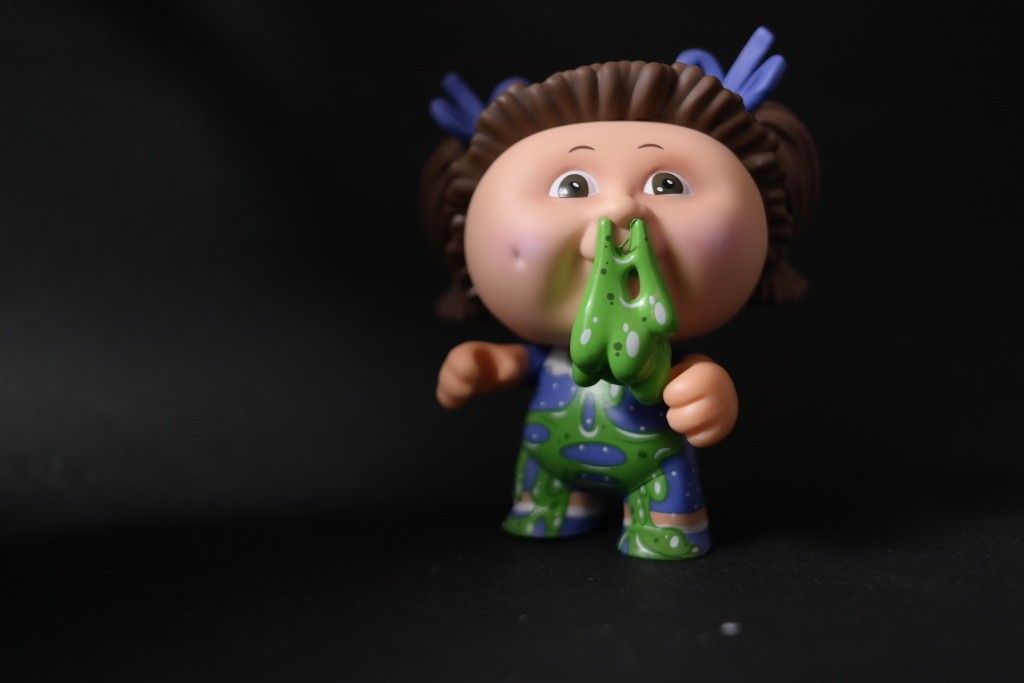 At first glance I was really impressed with the quality, quite heavy vinyl figure as it's top heavy with the figure having a huge head. The shock was the paint work being pretty decent for a Funko product, as in the past Funko's POP range as been really bad to put it into kinda words.
Only a little extra excess plastic, but easy picked off. From the illustration design it's pretty good and really happy how the figure has turned out.
[slider source="media: 27518,27521,27519,27520″ limit="100″ width="1400″ height="1100″ title="no" pages="no" mousewheel="no" speed="800″]
Really cannot fault this series, not much paint bleeding and the sculpting came out really well.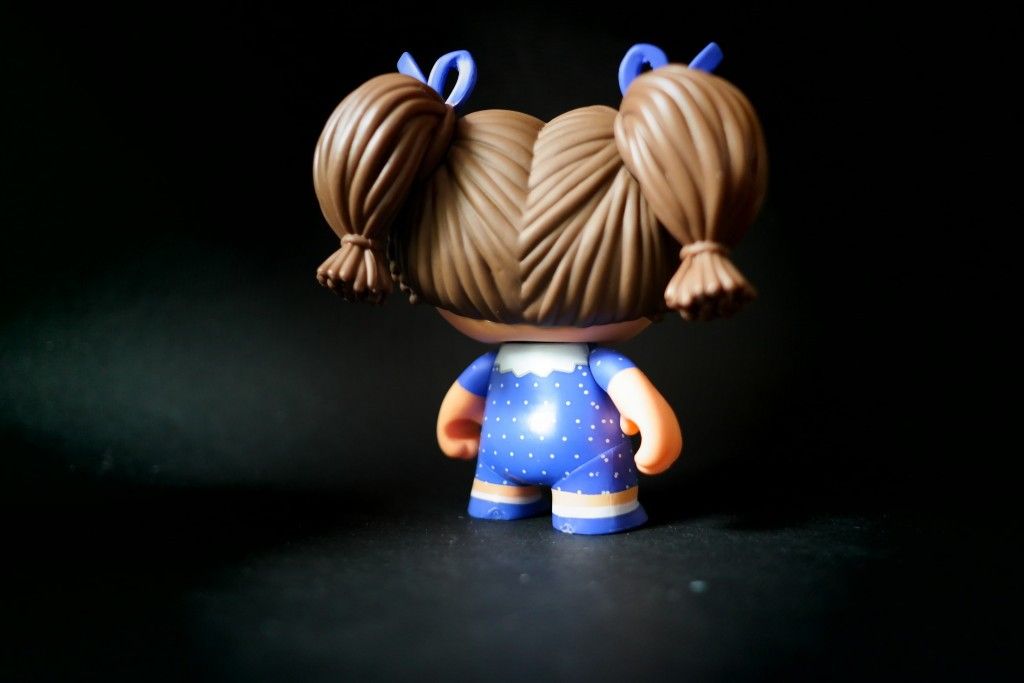 There are a couple of marks where the plastic has been ripped from the factory mould on the feet. Not a huge issue as it's the back of the figure, a little sloppy, I would of been pissed if it was the visible at the front.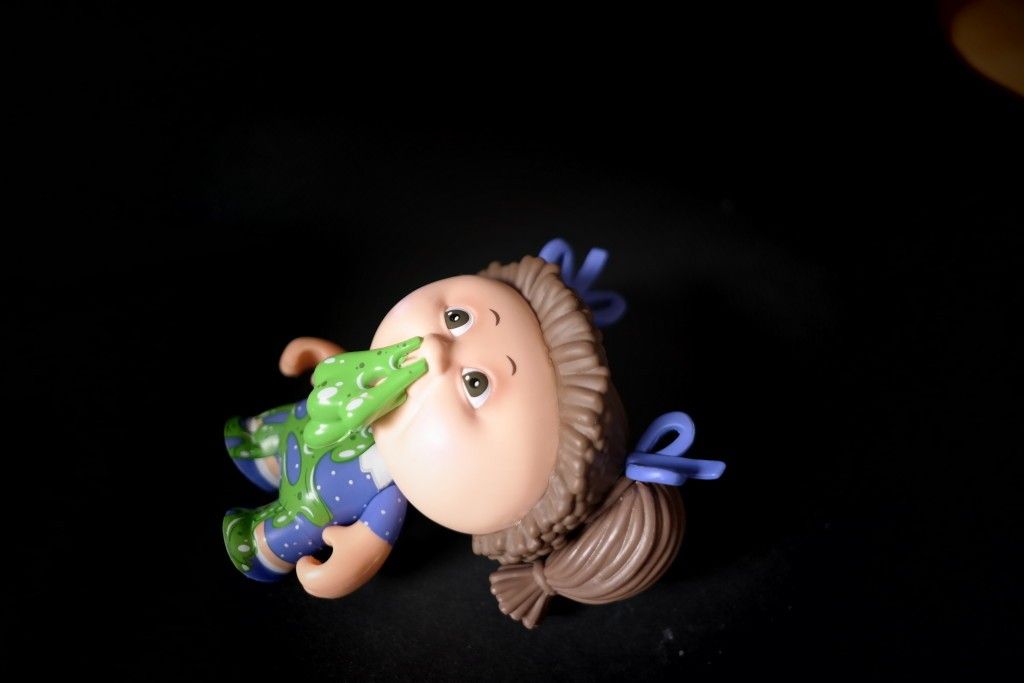 The top view shows how good the sculpt is, what really impressive is that every character has a different sculpt head so they would of had to make every mould different.
Second box contained Clark Can't.
As I opened the box the glasses were bent as it's made from really soft plastic but easily bent back into place. I liked the bent look actually but it's your choice.
[slider source="media: 27528,27527,27525,27526″ limit="100″ width="1400″ height="1100″ title="no" pages="no" mousewheel="no" speed="800″]
All of them have points of articulation in the head and arms.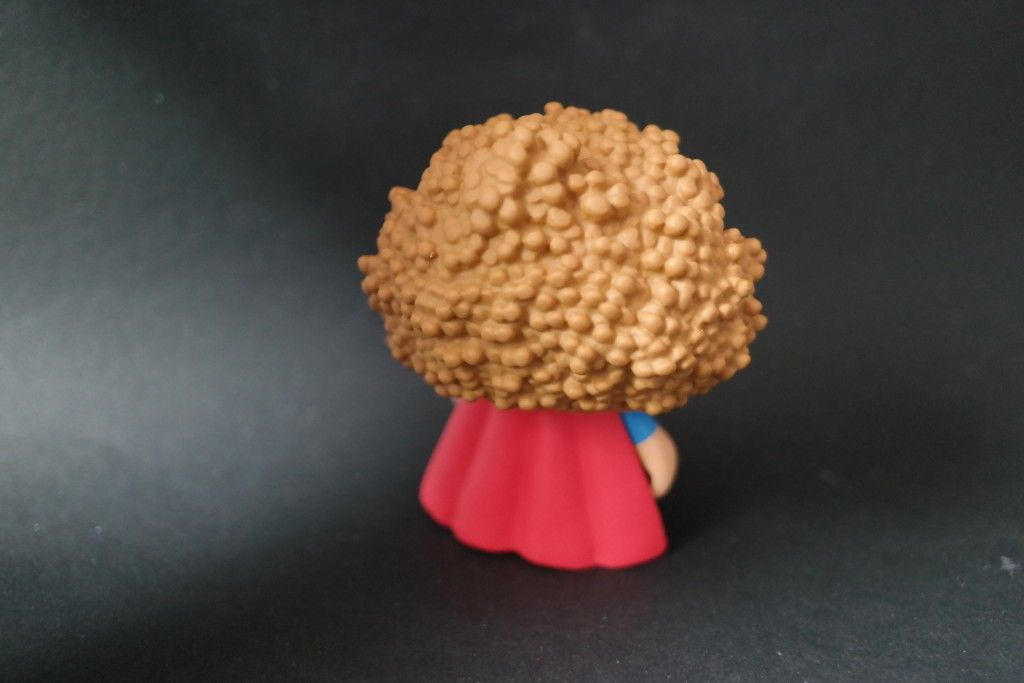 As you can see from the photo above the hair looks fantastic, just one or two glue marks but a quick pick I could remove them easily.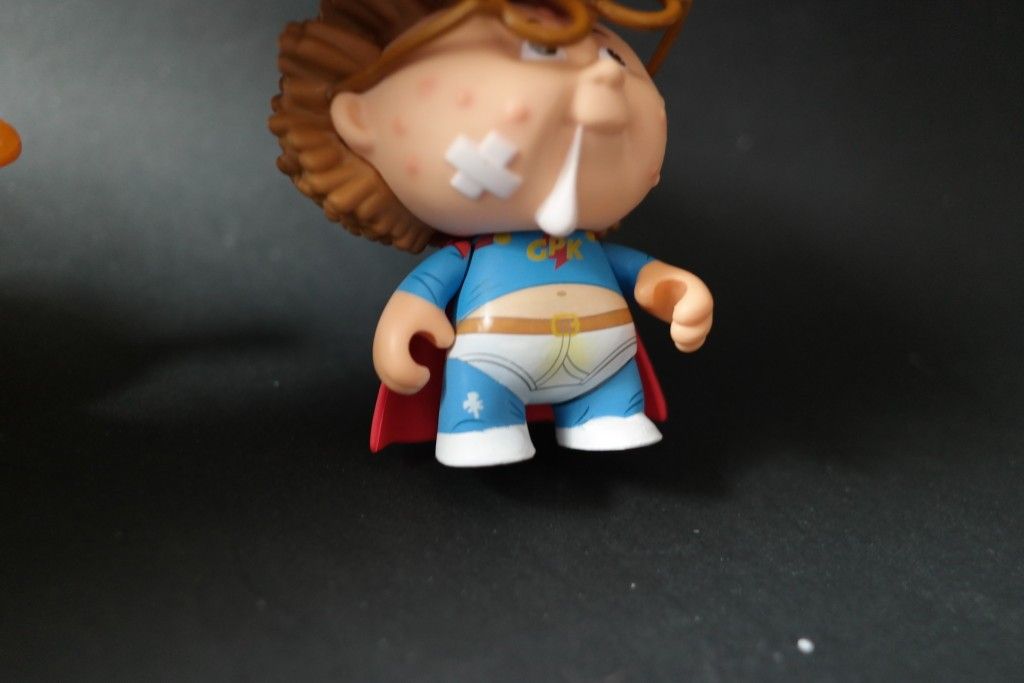 A little paint bleed on the legs but I was impressed with the paint on the pants as a hint of yellow portrays what it should do.
Overall I was more then happy with the series and will be buying more. I hope they make a few more series from the GPK. Worth the £9.99? I would say so maybe a pound or two off wold be better for a bling box figure. Reading the description on the box it said made in Vietnam, maybe this is why the quality is better then the old Funko.
You should be able to get them from your local vinyl toy dealer or like us head to http://www.collectanddisplay.com/ and get yours.
(some photos and info lifted from http://funko.com/)