Some of you reading this will know I'm a little obsessed with the vinyl Cavey by A Little Stranger, so now that I have 4 out of the 6 new exclusives I thought I would do a quick review.
[su_frame align="center"]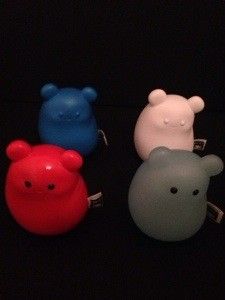 [/su_frame]
First up is the blue DIY cavey that can be bought from the Hey Cavey Store.
[su_frame align="center"]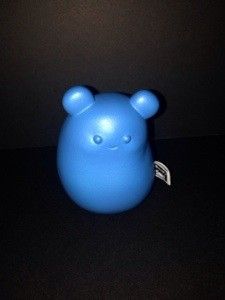 [/su_frame]
This version is primed and painted blue and ready for you to draw, paint or whatever you want on. It's strange to have a blue DIY toy but I'm not an artist so I'm not sure if the colour would make a difference – but it's staying blank in my collection.
Now the gloss red version exclusively available from Collect And Display.
[su_frame align="center"]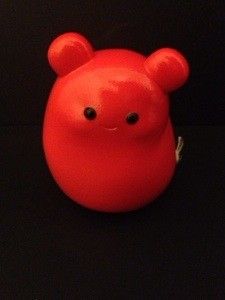 [/su_frame]
This cavey shines, it stands out so much because of that and it's a focal point in my production cavey collection because as the first gloss version it draws the eyes in the the center of the display.
Finally is the full white DIY and the GID blue variants exclusive to Vinyl Riot
[su_frame align="center"]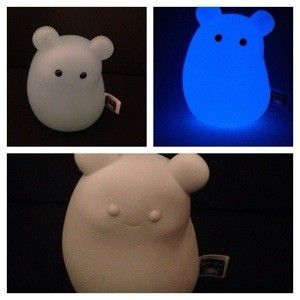 [/su_frame]
Now as the first caveys to be an American exclusive that cost me a little more because of the shipping (plus customs charges) but I was waiting for a glow in the dark vinyl cavey – so I wasn't going to miss out. Now there are a few imperfections on my GID, but only small air bubbles that you see when holding it up to the light to "charge" it – but how often dose anyone do that??
It also made sense to grab the all white DIY, as it didn't increase the shipping costs. Now people have asked why I wanted this version, as I have 2 white caveys already, one regular white with black eyes and it's flocked counterpart and it's just going to sit blank with all the others but if your going to collect something then you have to have them all right………right?!?!?!
So that's the exclusives so far, I'm waiting for the green Dragatomi DCon exclusive to arive from the states and we are still to find out release details for the October Toys flesh colour way.
I also have the double cast resin version from Scott Wilkoski coming as well as some customs in the pipeline so stay tuned for more of my cavey addiction.