As collectors we like to support out local artists and help them out in every way possible, well my local artist is Doktor A (I KNOW RIGHT) and upon hearing that he had a booth in a local market named "Steampunk Market In The Mill" and this being only 30 mins away there was no doubt about attending. As soon as I arrived I went straight to his booth and was instantly attracted by the new colour ways of the 'Stumpy Warburton' The purple one was sneakily previewed on the latest Toybreak so actually seeing it in person was great. Such detail in such a tiny little figure.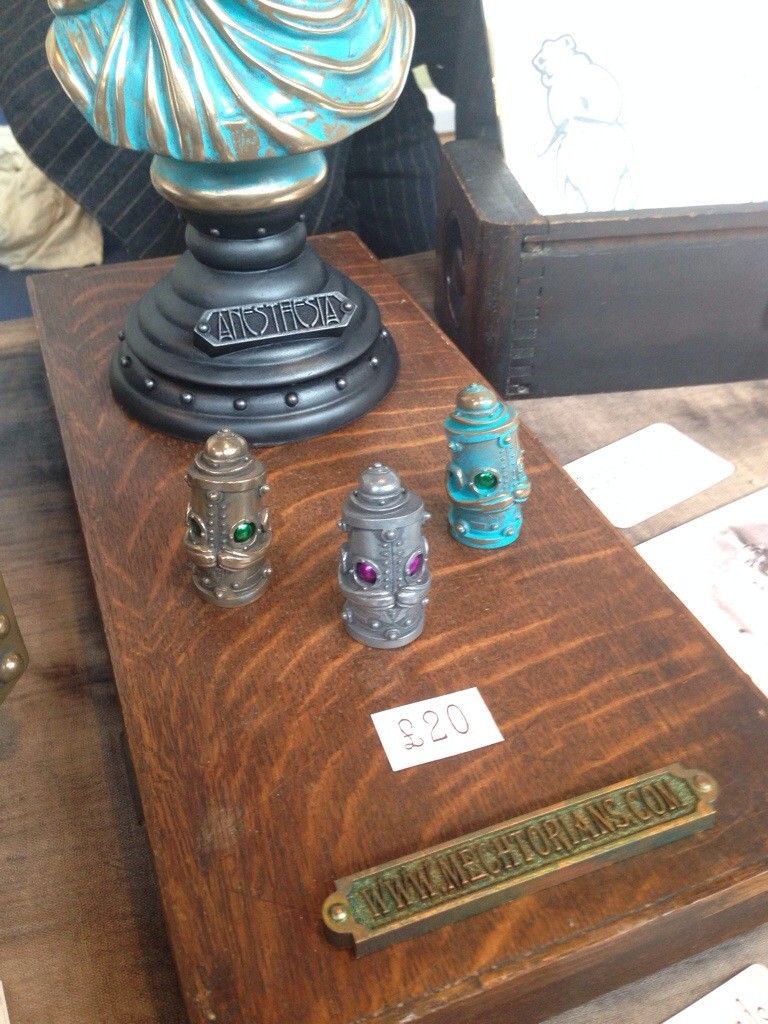 I picked up the Pewter with purple eyes and the Verdigris with green eye versions. These were two of the three that are available, there was also a bronze with green eyes. These were retailing for £20 each and at 2″ was a great price. They are cold cast resin created by the same company that made the Colonel Rhombus and the Phizogs, limited to 100 pieces per colour way and the remaining stock will be on his website soon.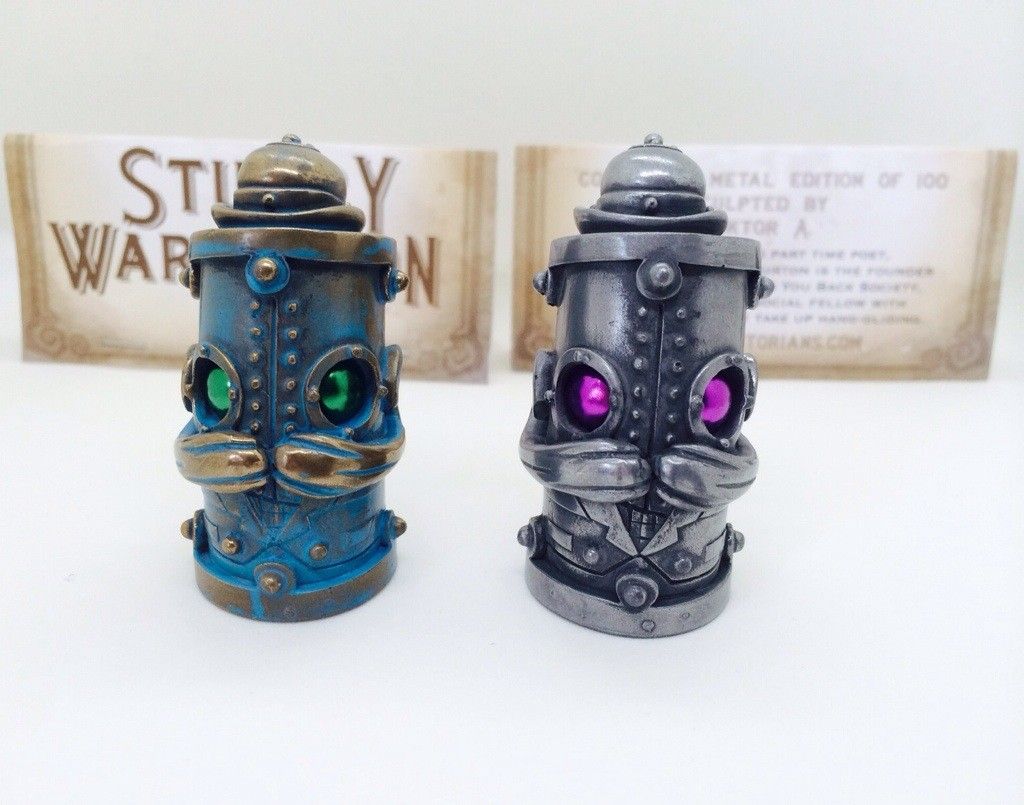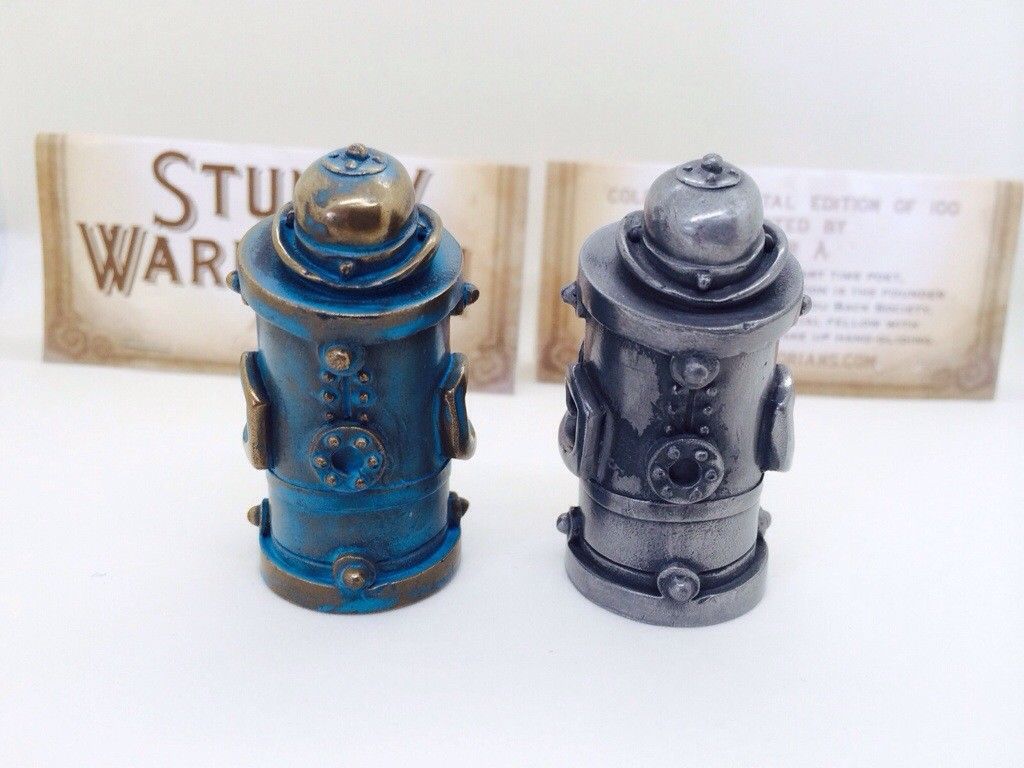 If you are a fan of Doktor A and follow him on Instagram you will have seen his progress photos of this Anesthesia Bust, it has been created in Sculpey and after a lot of hard work and many many hours of sanding it was finally ready to be sent away to be moulded and cast in resin. This is just a prototype for now and I am sure more information will be released soon about where this piece is going. It is a beautiful piece and photos do not do it justice. The weight on this thing was unbelievable and the whole colour scheme brought this piece together.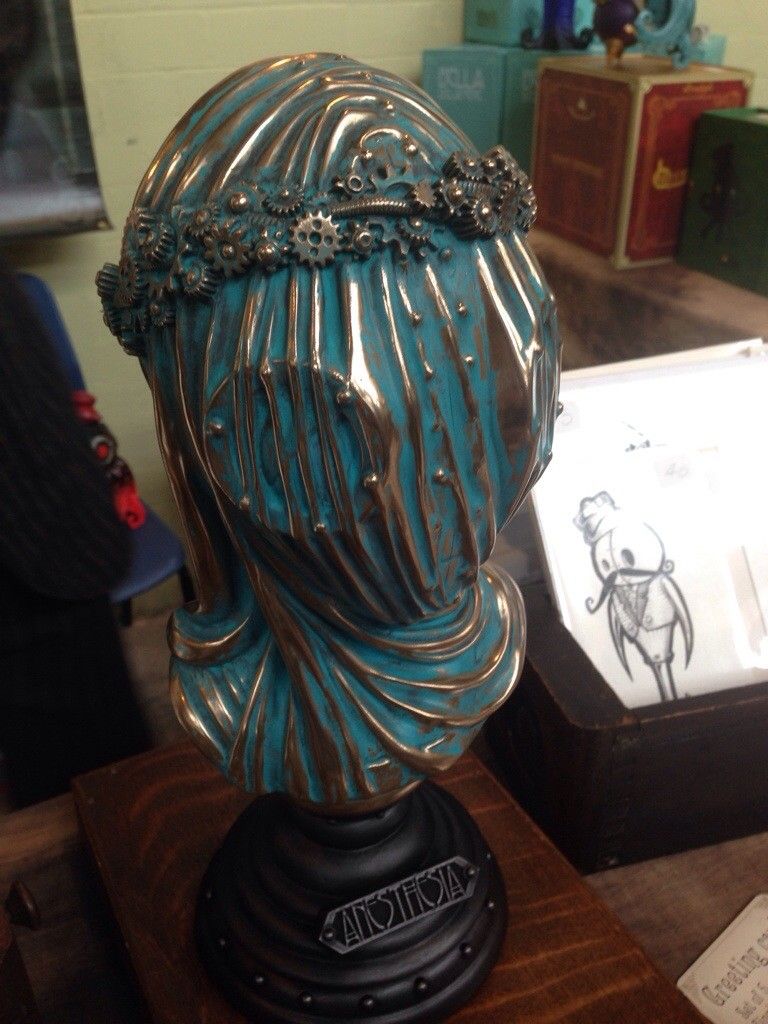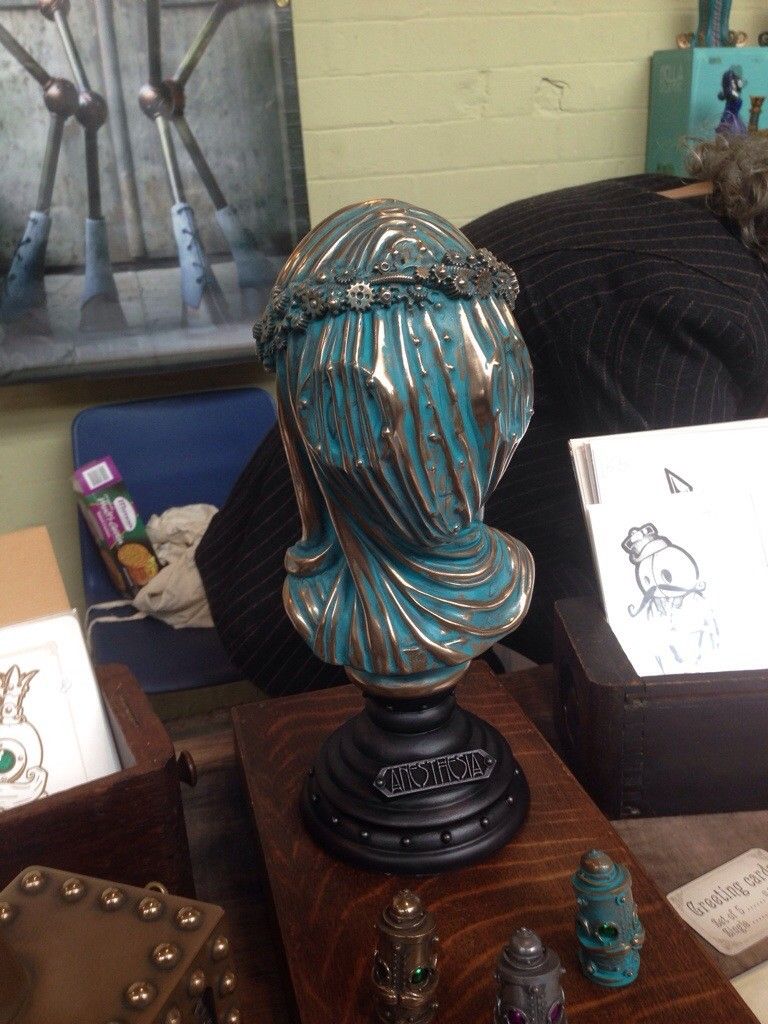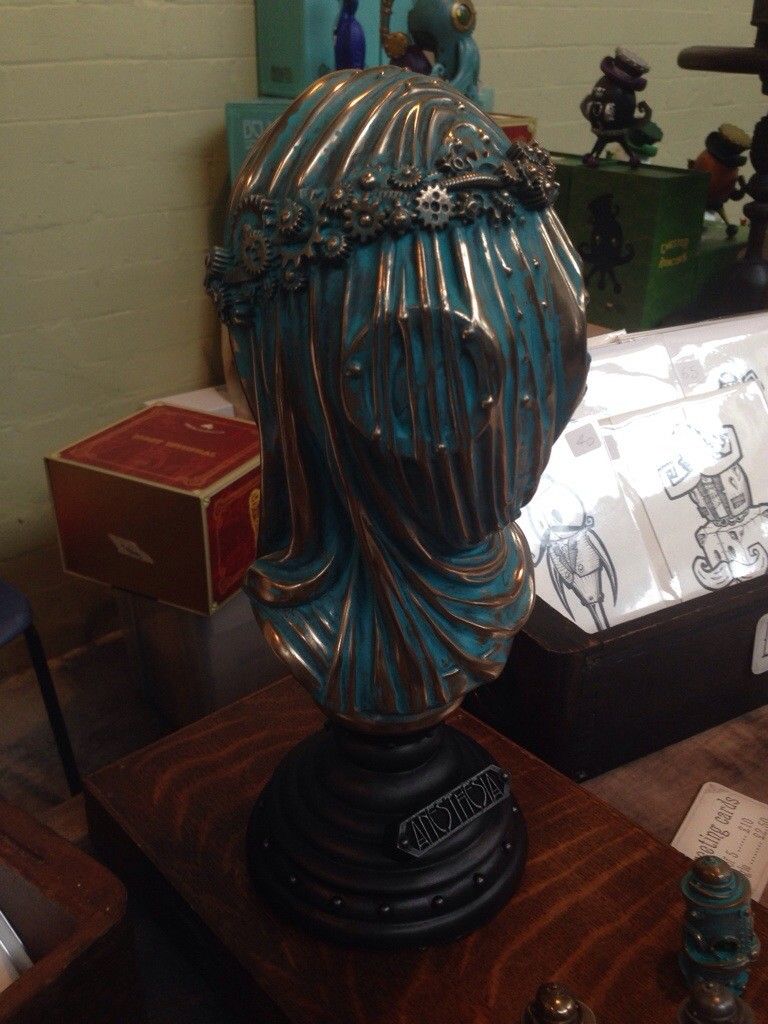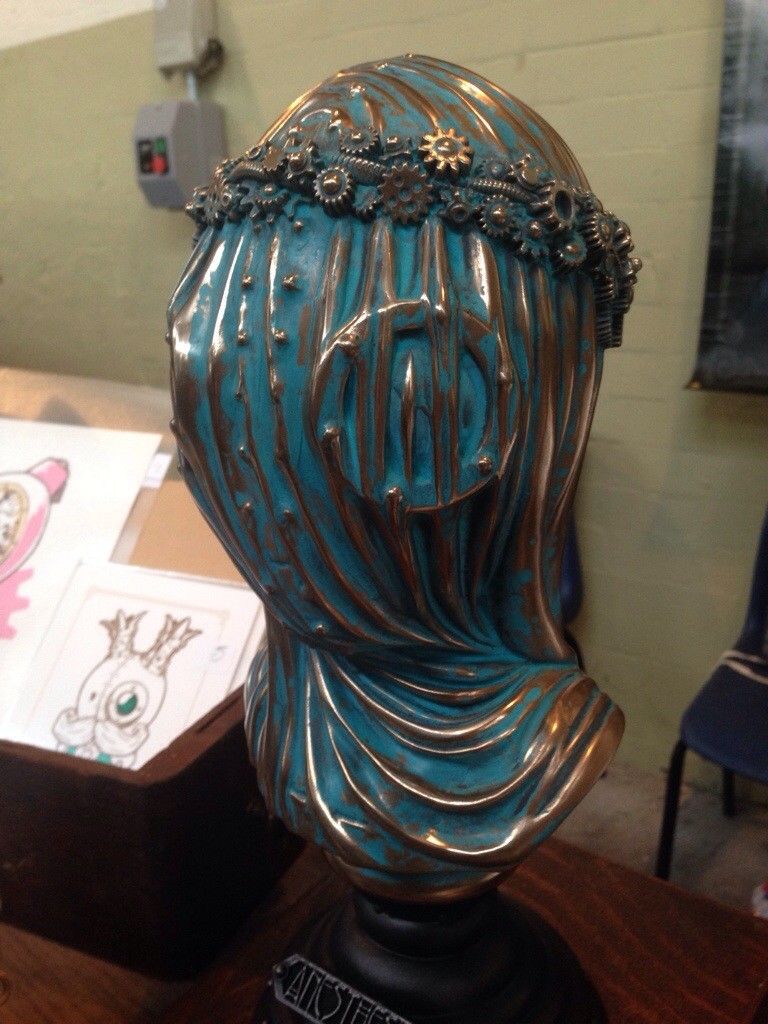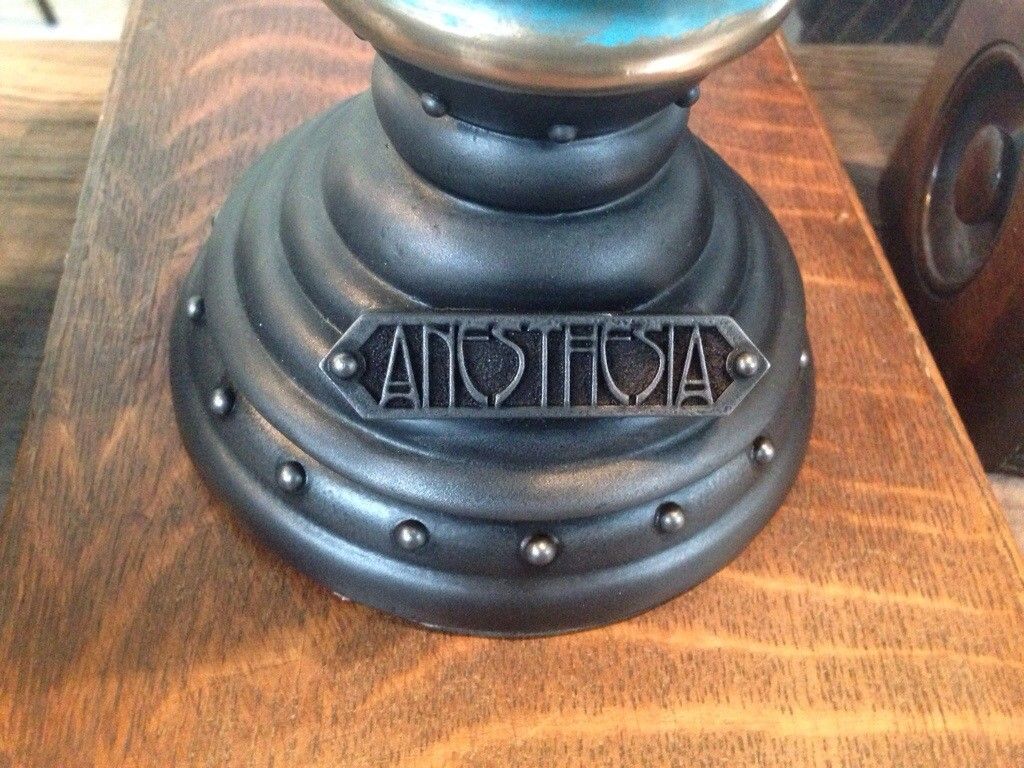 Here are several photos of the rest of his booth at the event, featuring old and new pieces going all the way back to the Stephan Lepodd's and the AP's of the Ironclad Decimator Dunny.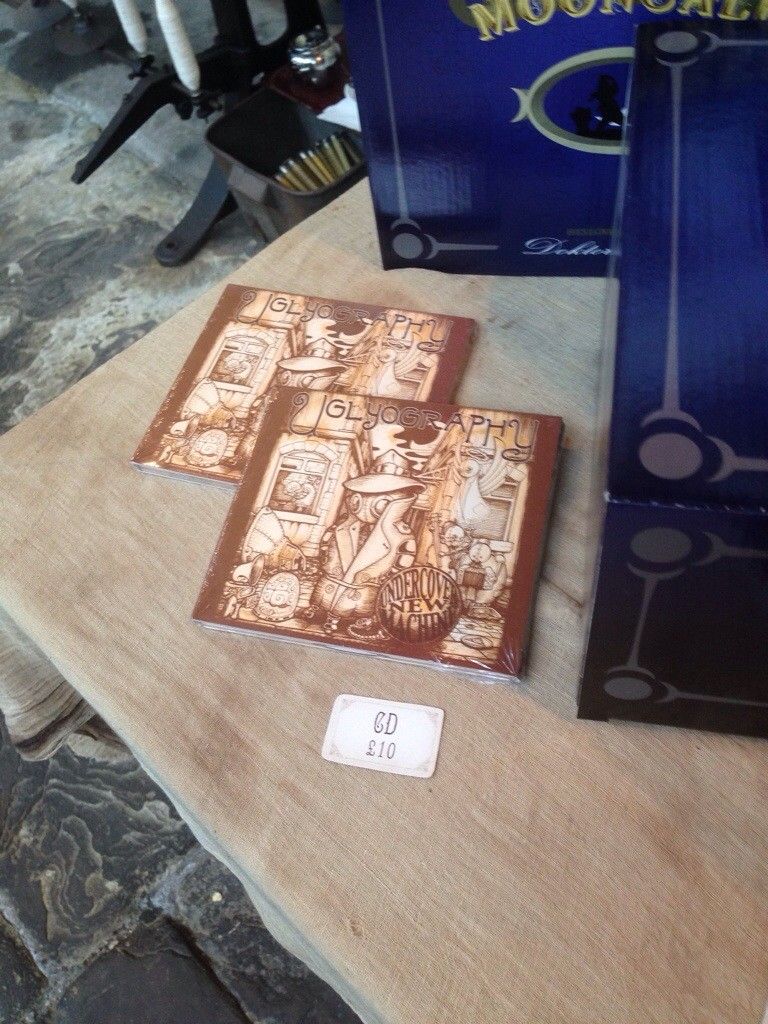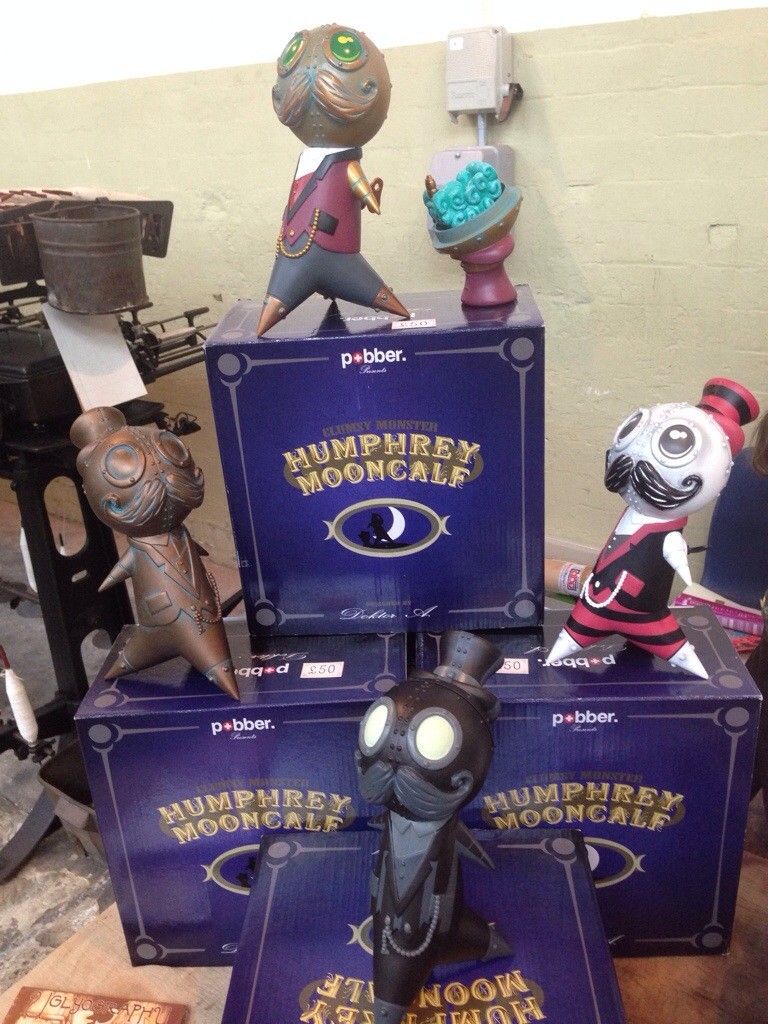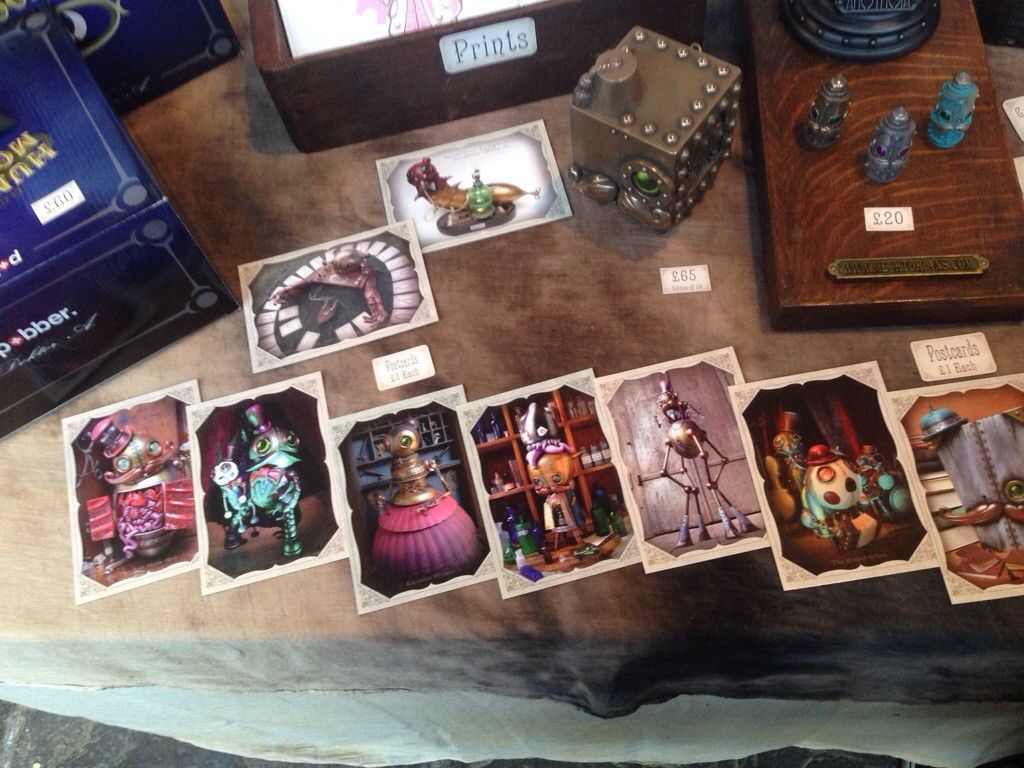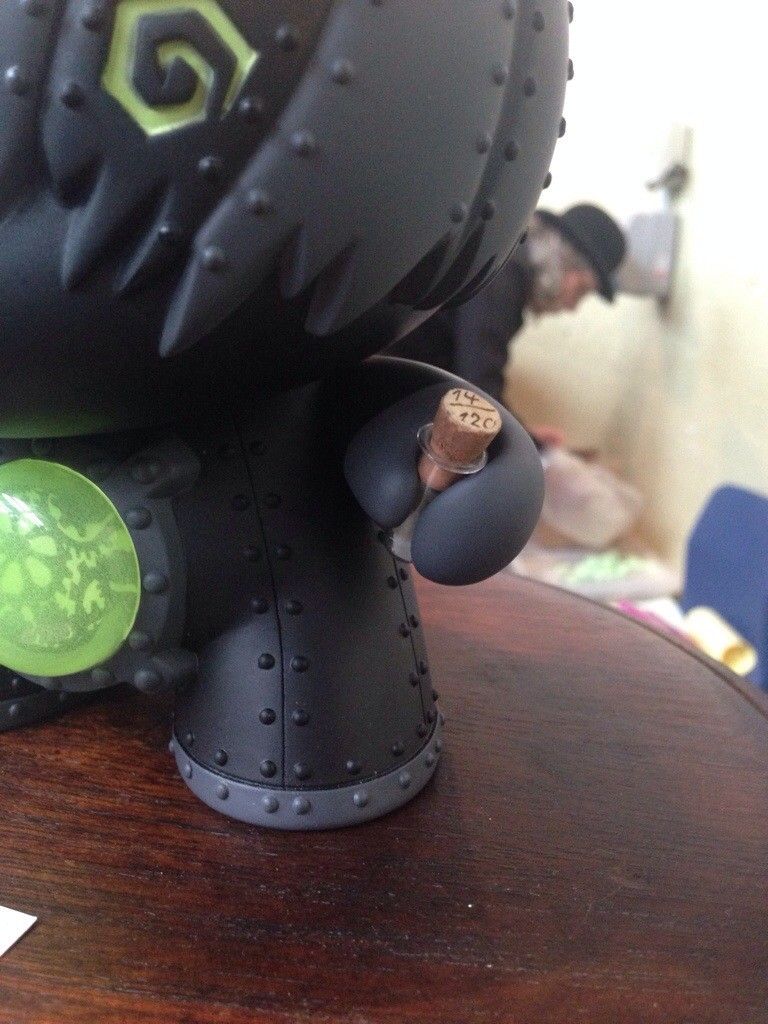 Here he had all but two of the released colour ways of the Bella Delamere including the new Mintyfresh exclusive.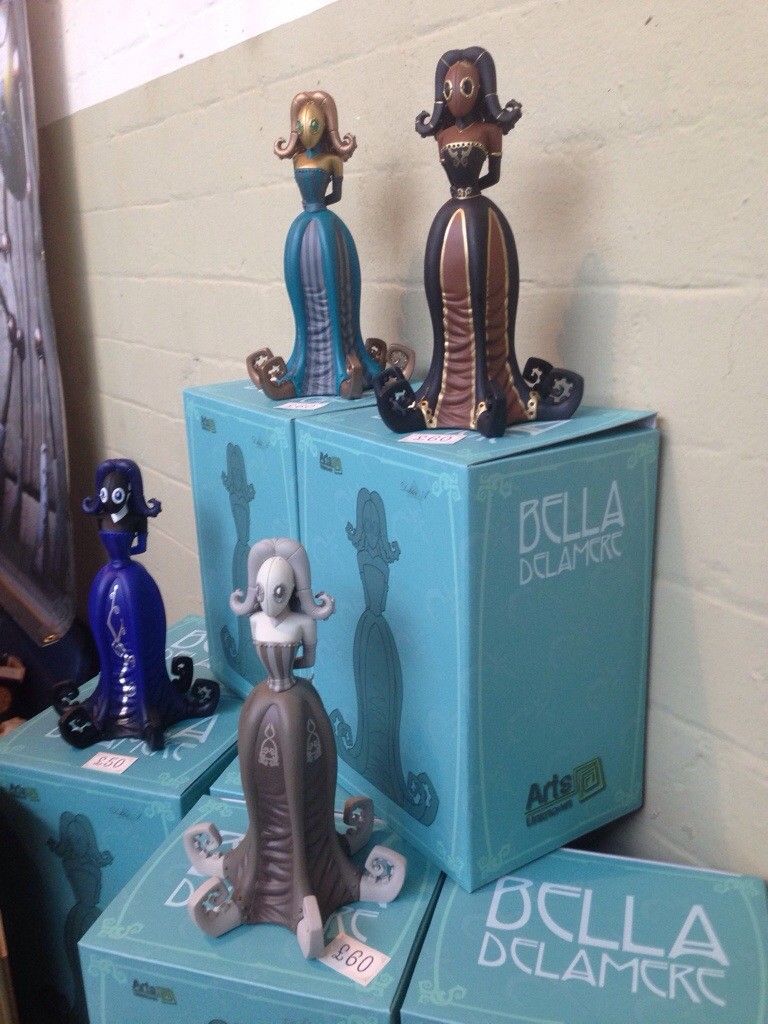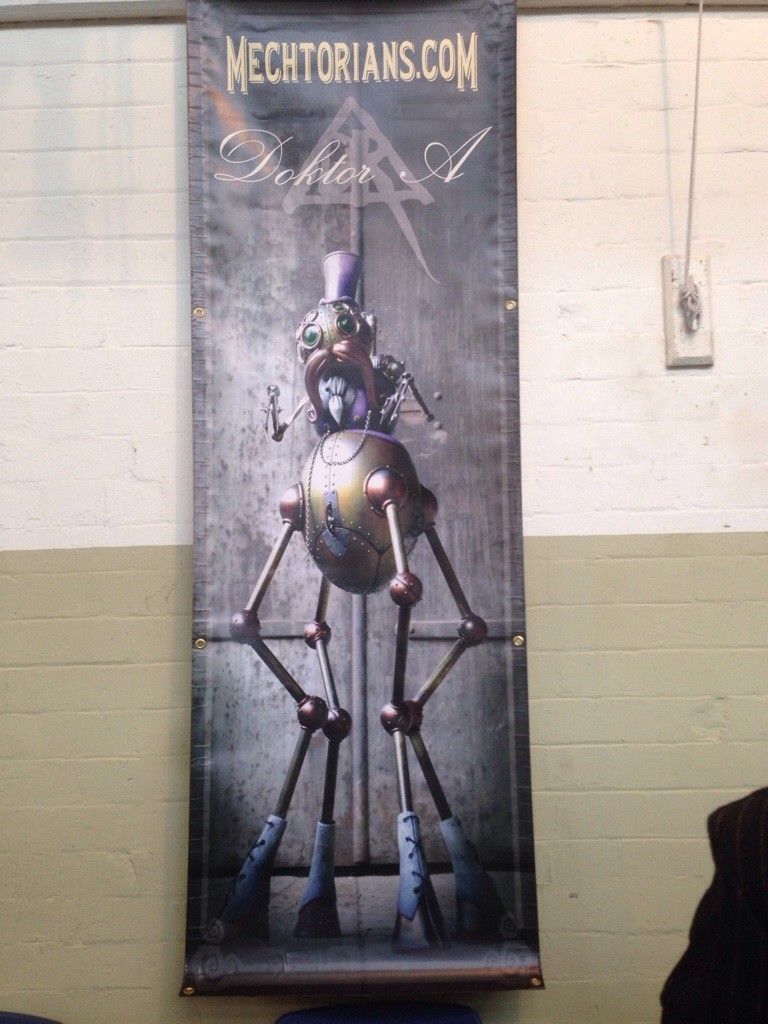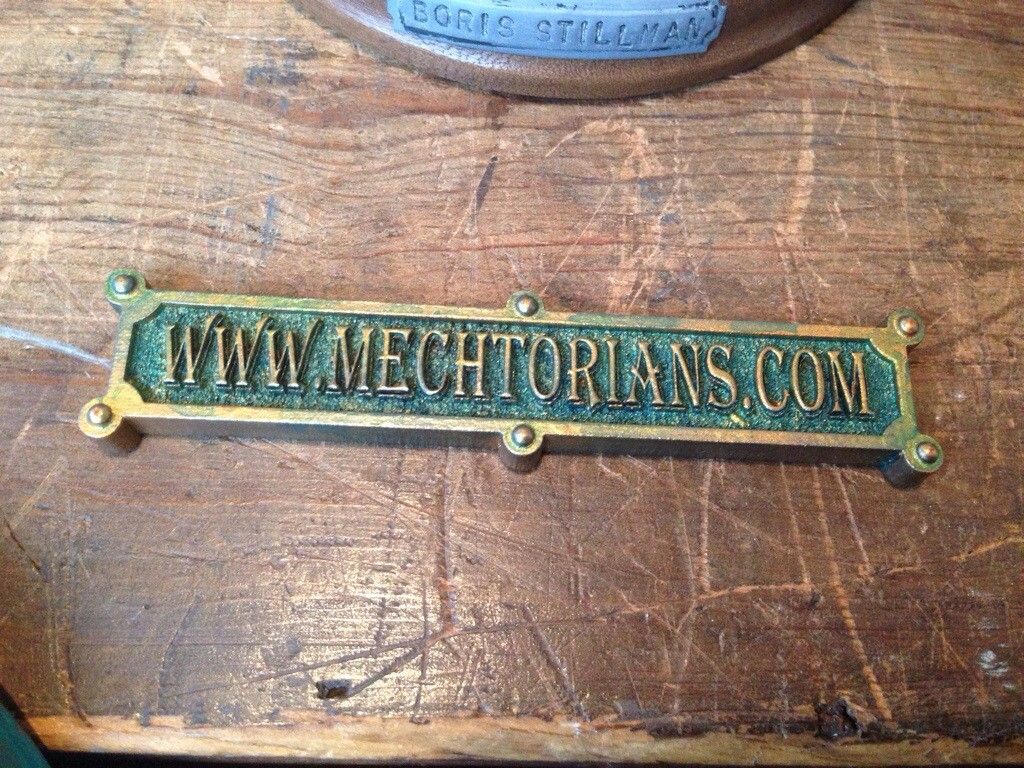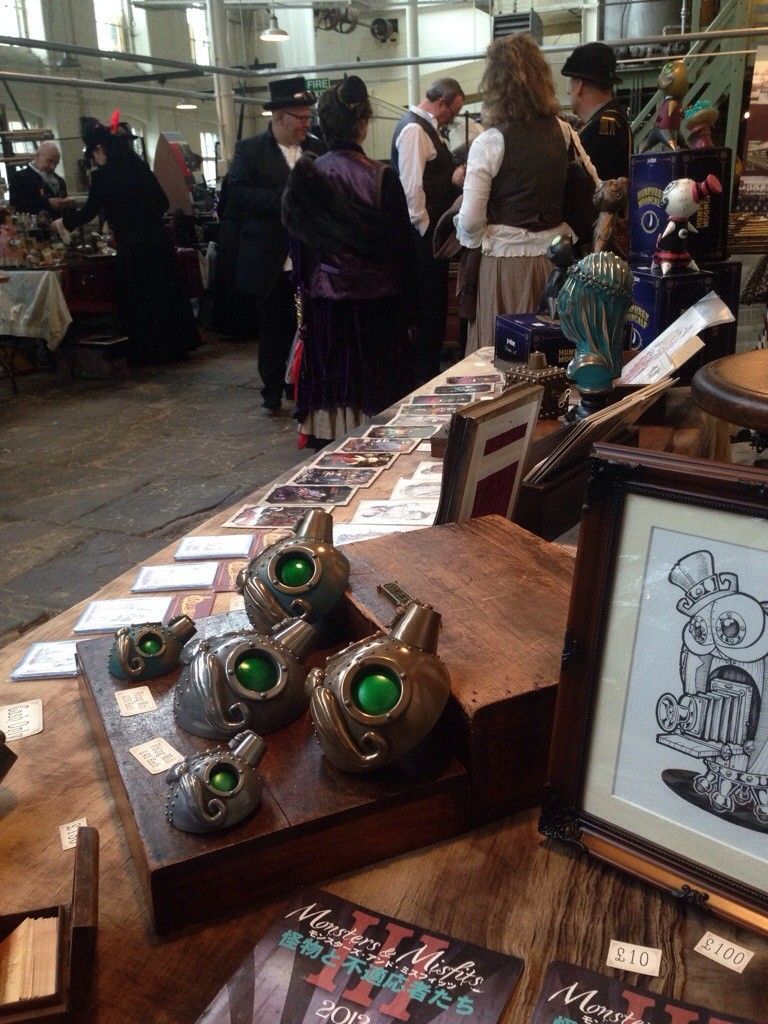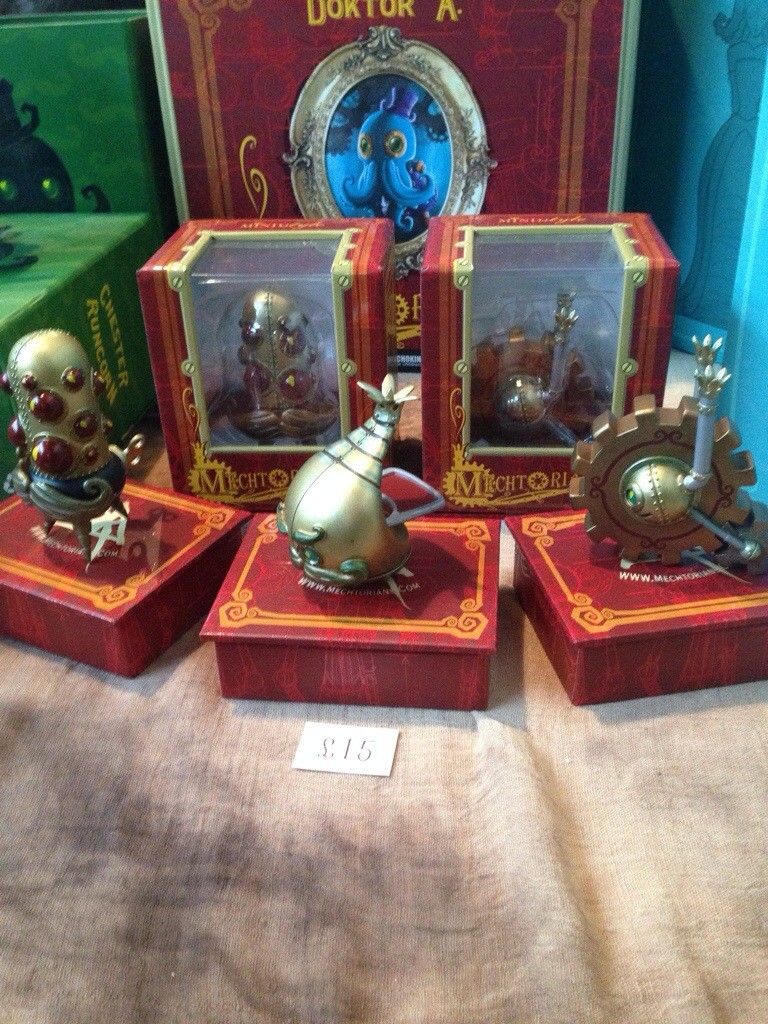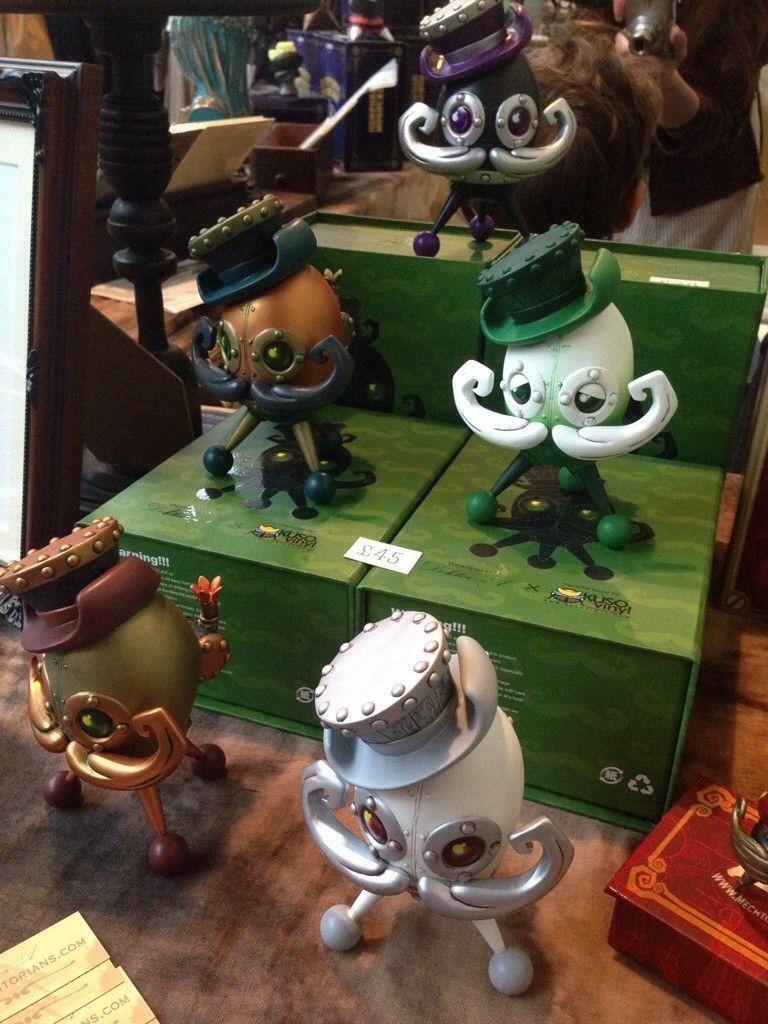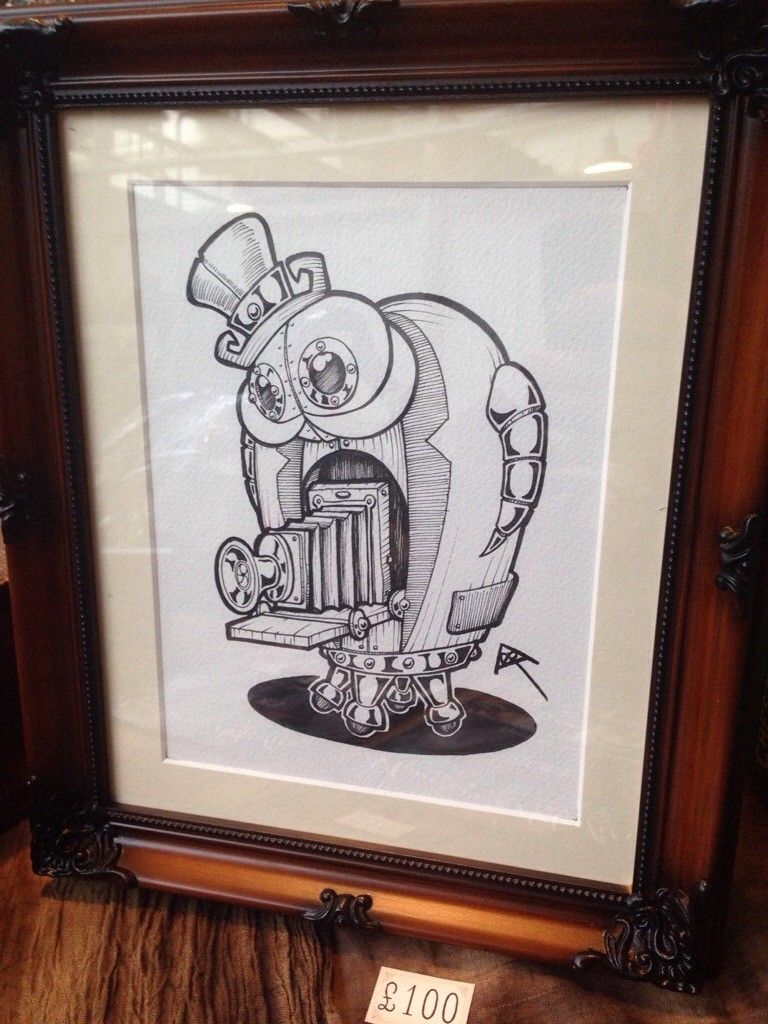 Next up is "Boris Stillman' an original unique Mechtorian sculpture created using ABS, Polyurethane resin, Rubber, Lead and a Vintage clock key. This piece was created in 2012 and has been all over the world including New York and London to name a few. This well traveled Mechtorian was on his webstore for £599 and was at ToyconUK for £500 in 2013. Today this was priced at £350 which at such a low price it would have been snapped up real fast, and indeed it was. A trip to the bank later and I was watching the beauty being packed up into a box.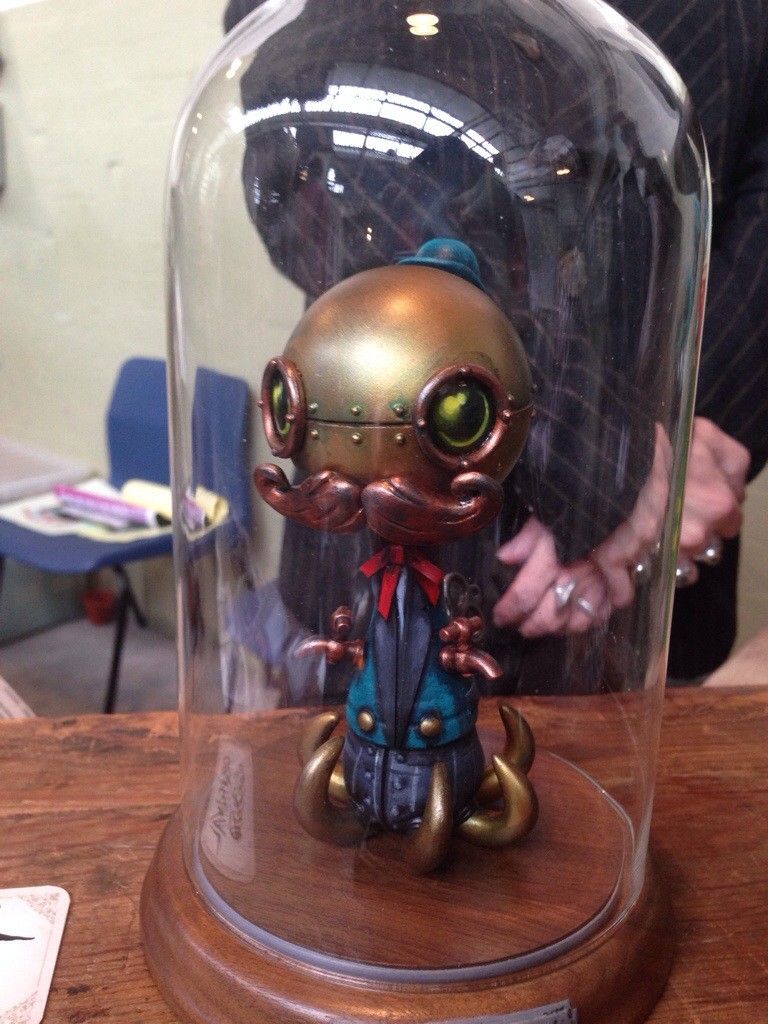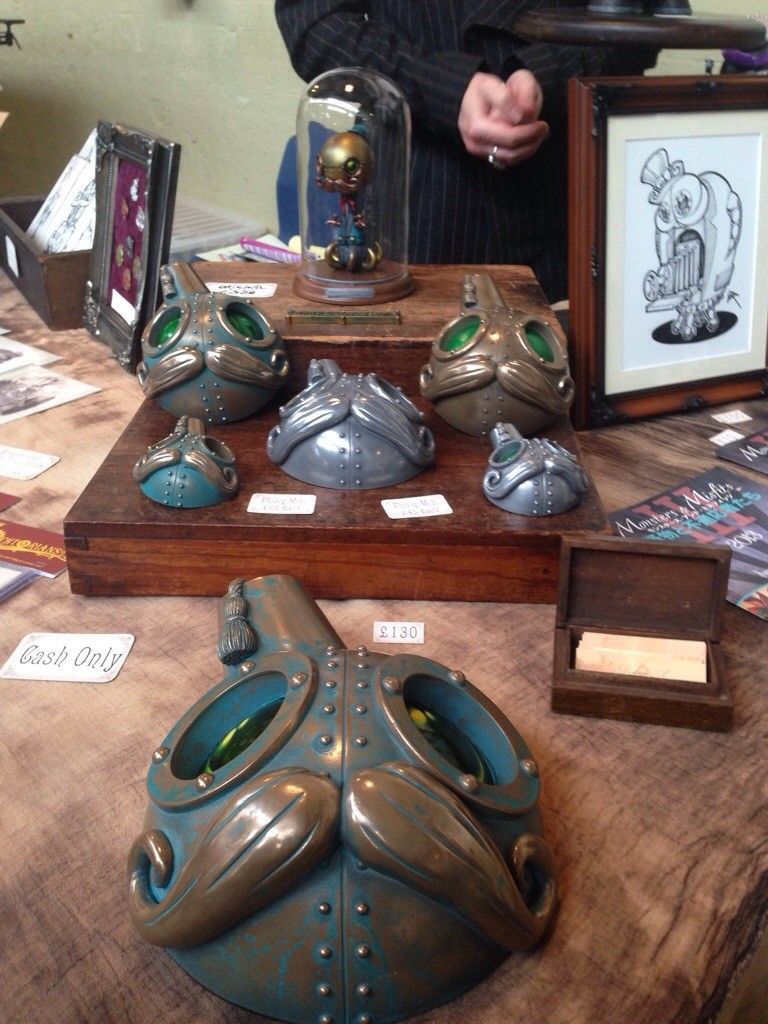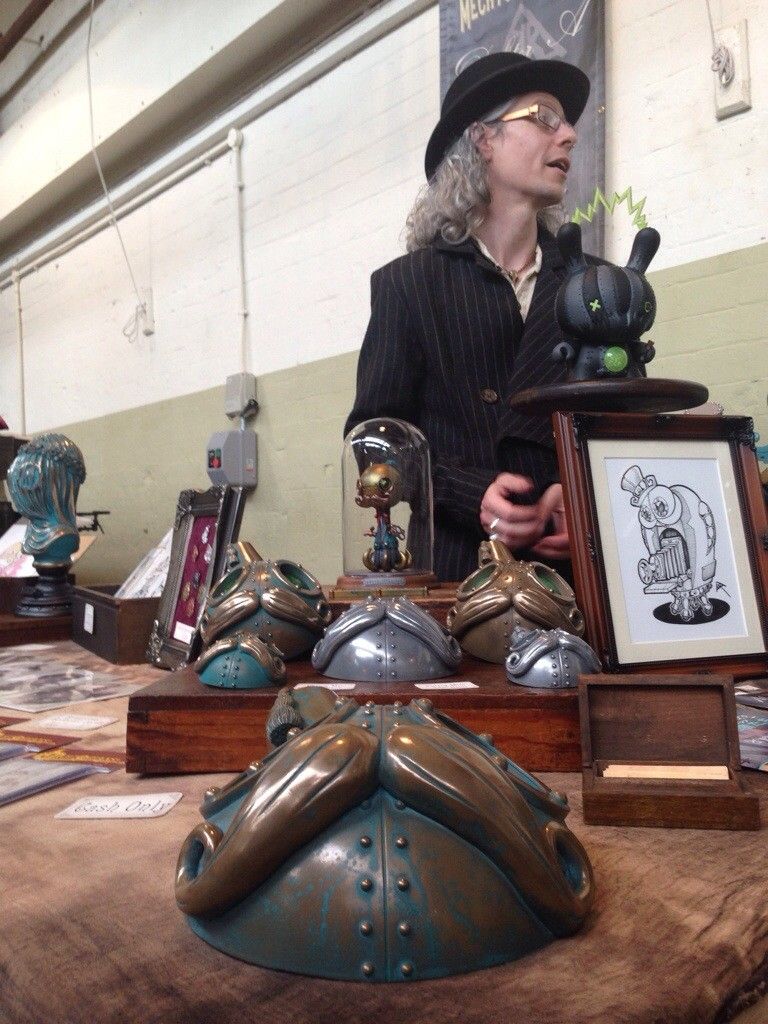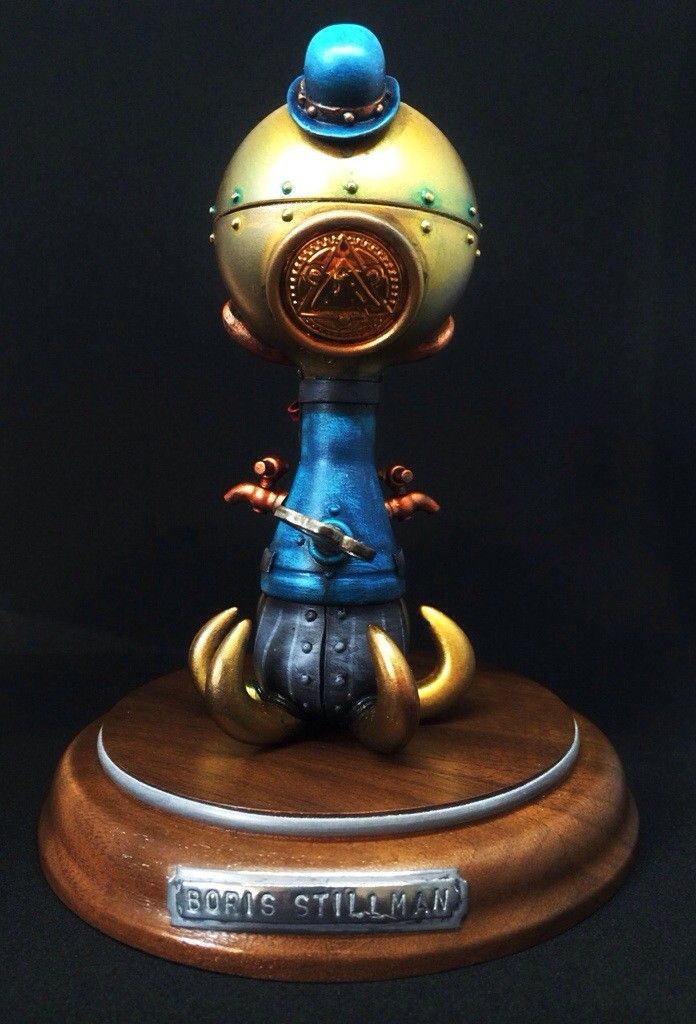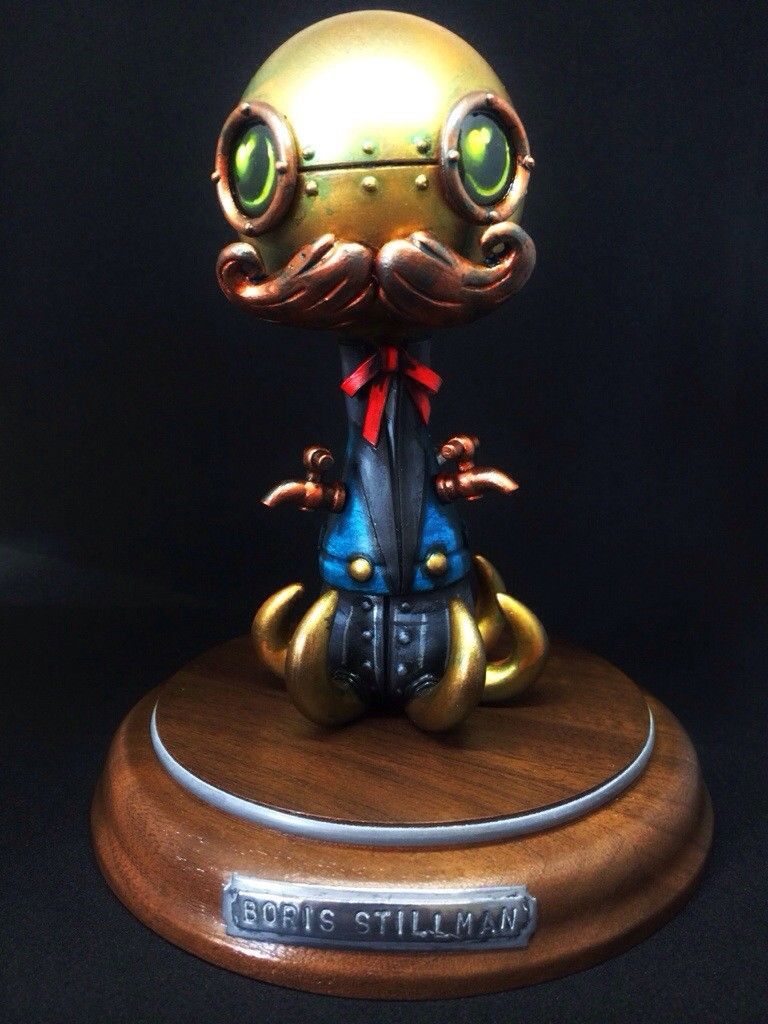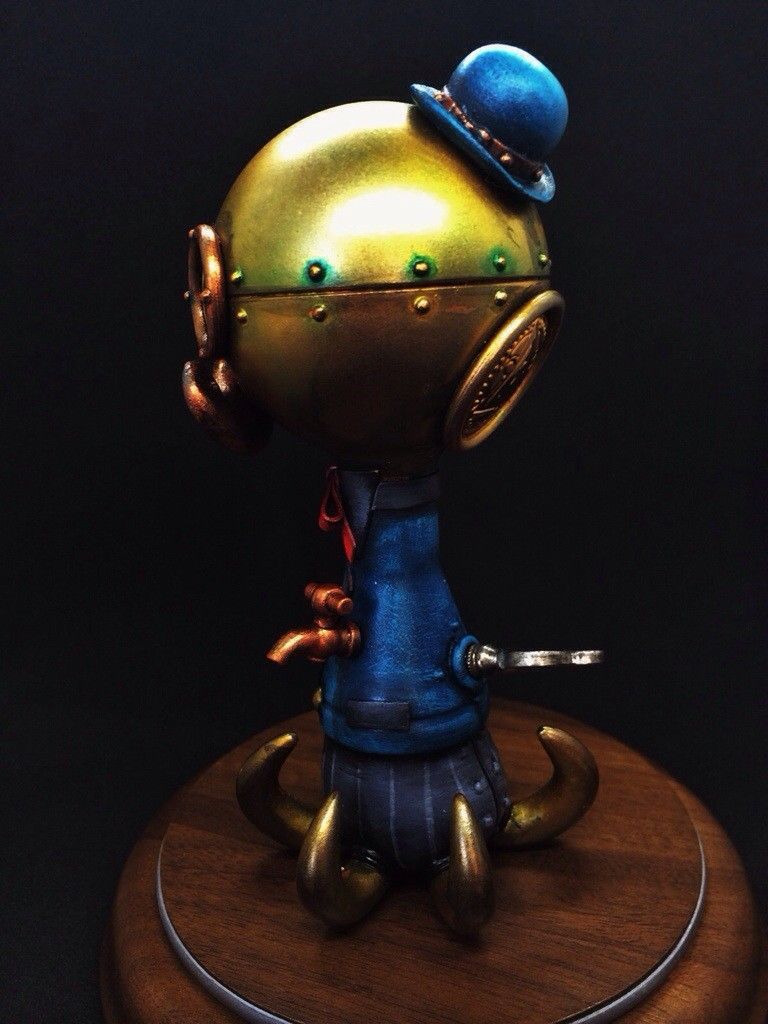 I also grabbed a sneaky little print for £5 to go along with the 2010 dunny which is hand coloured and numbered 42/50.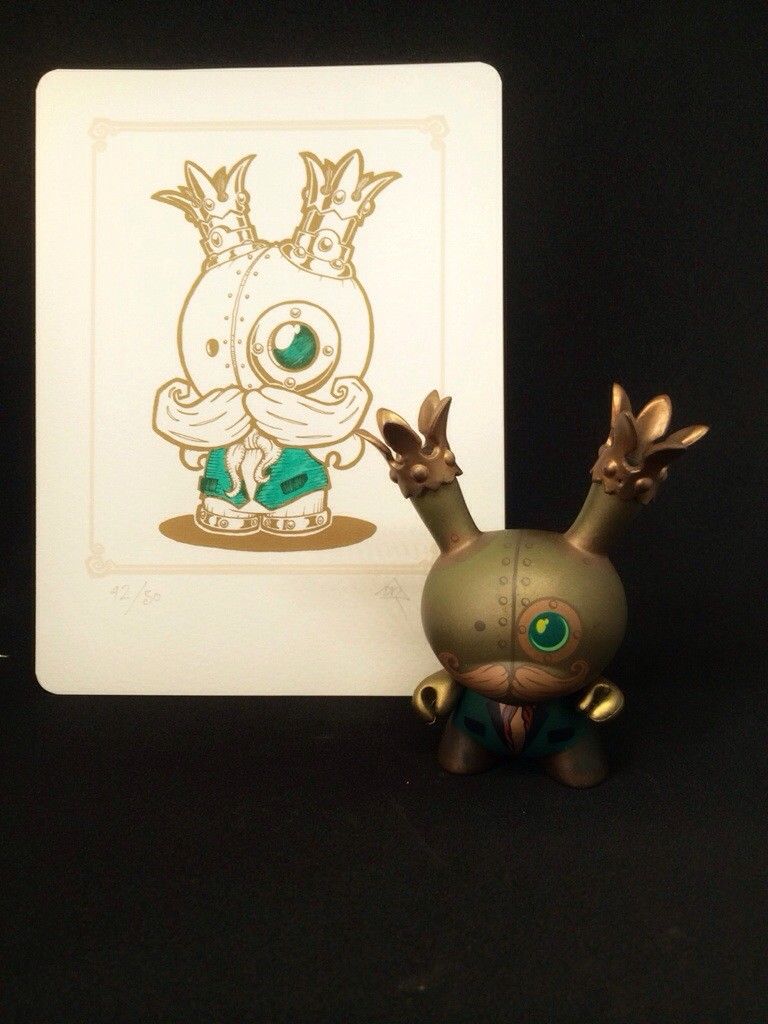 So after today my collection now stands at two original pieces and three shelves in the detolf with more pieces in transit. This is certainly more than a collection, it is an obsession. After seeing how good 'Boris' looked in a bell jar I needed one to put on the other side of the shelf for 'Colonel Rhombus'.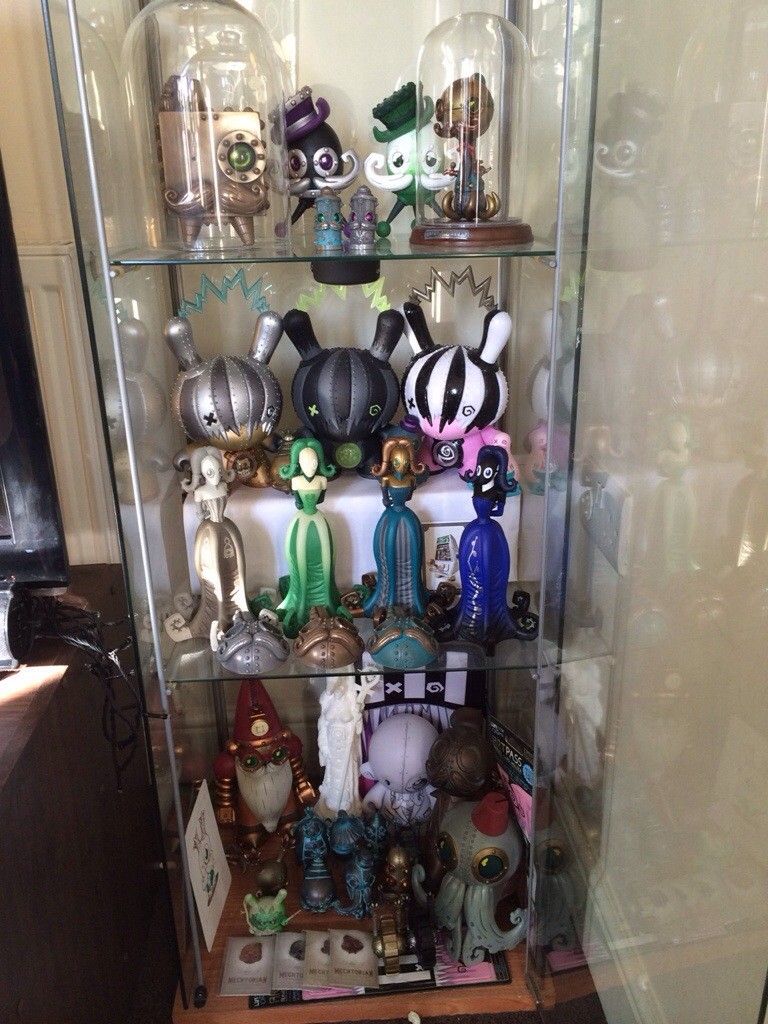 If you haven't seen Doktor A's work before then crawl out of your hobbit hole and get yourself on to his Website, Facebook, Instagram and purchase his gorgeous pieces from his Store.