Now I have both versions of Doktor A's Colonel Rhombus figure along with the two latest Bella Delamere figures I thought I would do a little review to let you guys know what I think.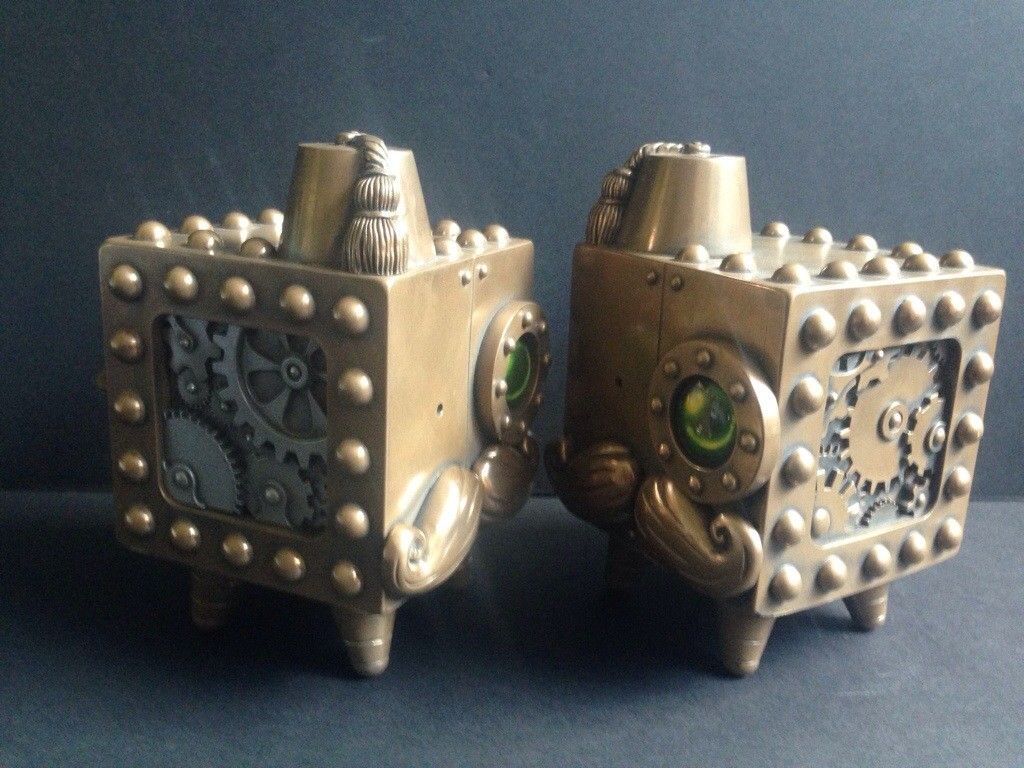 First up is Colonel Rhombus, both the regular and chase versions.
So when we did the post (HERE) of the Colonel Rhombus and that the first 15 would be debuting at ToyCon Uk I knew I had to have one, and my other half loving the Dok's work means it's "her collection" and I don't get buyers guilt. Then we heard that Dok would be doing a hand full of pewter chase versions mixed in with the second 35……well I had to at least try and get one of those as well, and thankfully I did get one.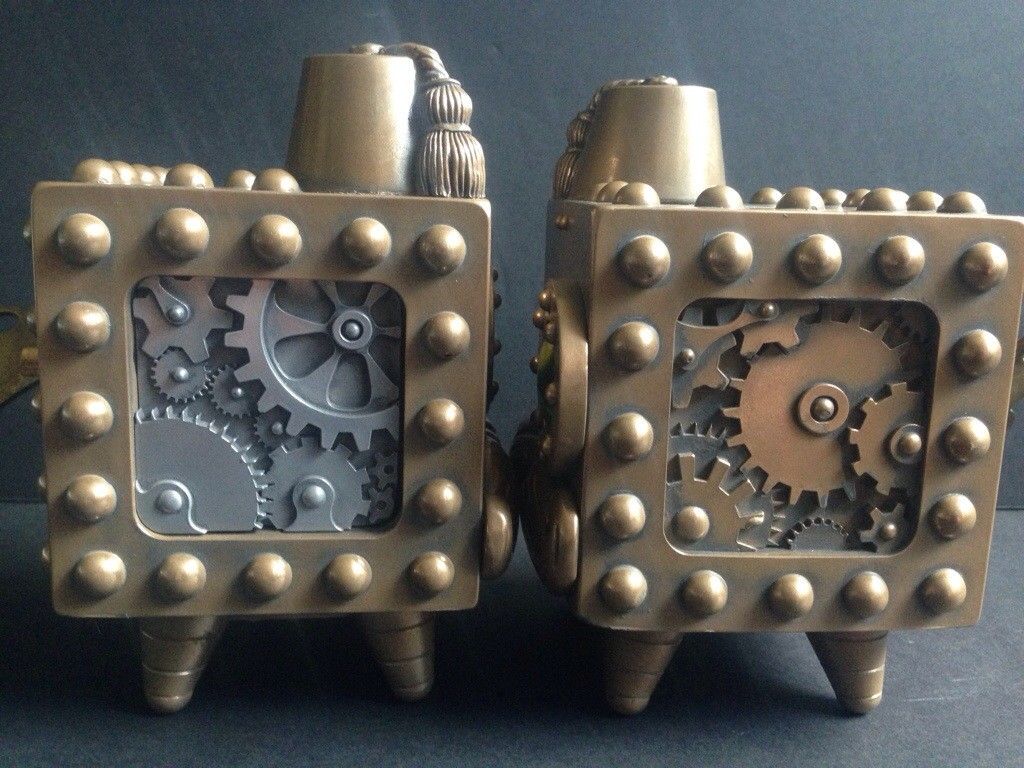 Anyway enough of the waffle lets get onto the figures.
For £65 you really can't moan about value for money with this piece, from the first time you pick the box up you can tell that this is one hell of a chuck of cold cast resin. Take him out the box and well it's 6″ of bronze amazingness, from the fez hat to his deep green glass eye and the brass key sticking out of his back.
So any down points to the Colonel……well no, not really, only that some of the cogs have bits missing or have marks but that's a very small detail and takes nothing away from the figure it's self.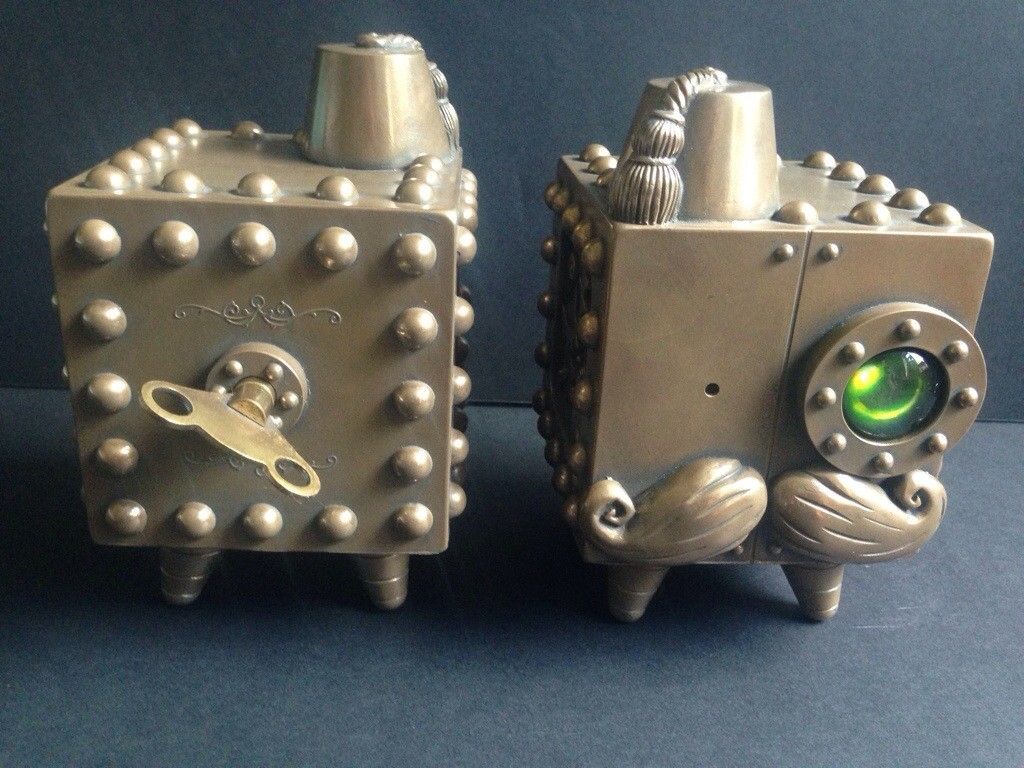 All in all this is a great looking figure, for a very good price that would look great in any collection. Unfortunately all the Colonels have sold out so if you didn't manage to get one your only hope is that someone needs some money and is selling up, but I'm sure you won't see one for sale soon.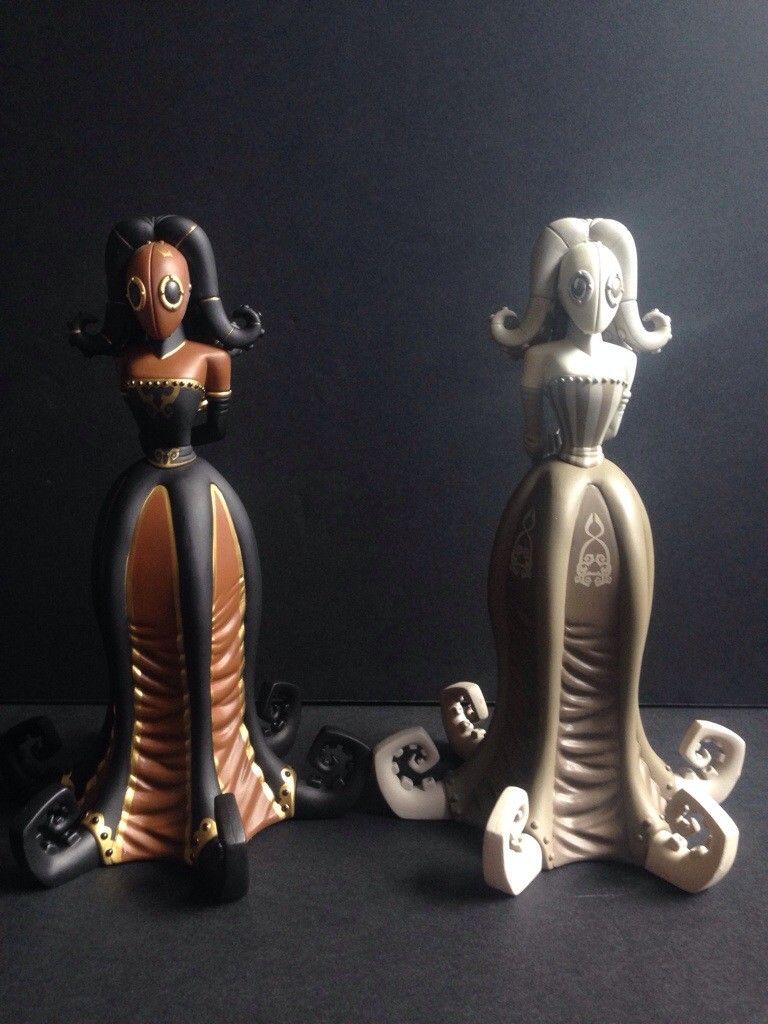 Next up are the Bella Delamere "The Faded Daguerreotype" and "The Unwound Automaton" colour ways.
When the Arts Unknown exclusive "The Faded Daguerreotype" (sepia) colour way of Doktor A's well known Bella figure was announced I wasn't struck with a overwhelming urge to get my hands on one, and my other half wasn't mega excited by it either, even when TTC's very own Evan send some pics of the one he had bought over I still wasn't feeling the colour way.
Fast forward to the closing hours of ToyCon UK, where Dok had some AP's for sale, in fact is limited to 175 pieces through Arts Unknown, then 25 APs available direct from Doktor A.
Well you know when people say pictures don't do something justice, this is one of those moments.
Being very monotone, this version of Bella looks amazing next to one of the brighter colour ways, defiantly a toy that needs to be seen in the flesh to grasp how great it is, and for £65 for an AP from Dok's store it's something you should have in your collection.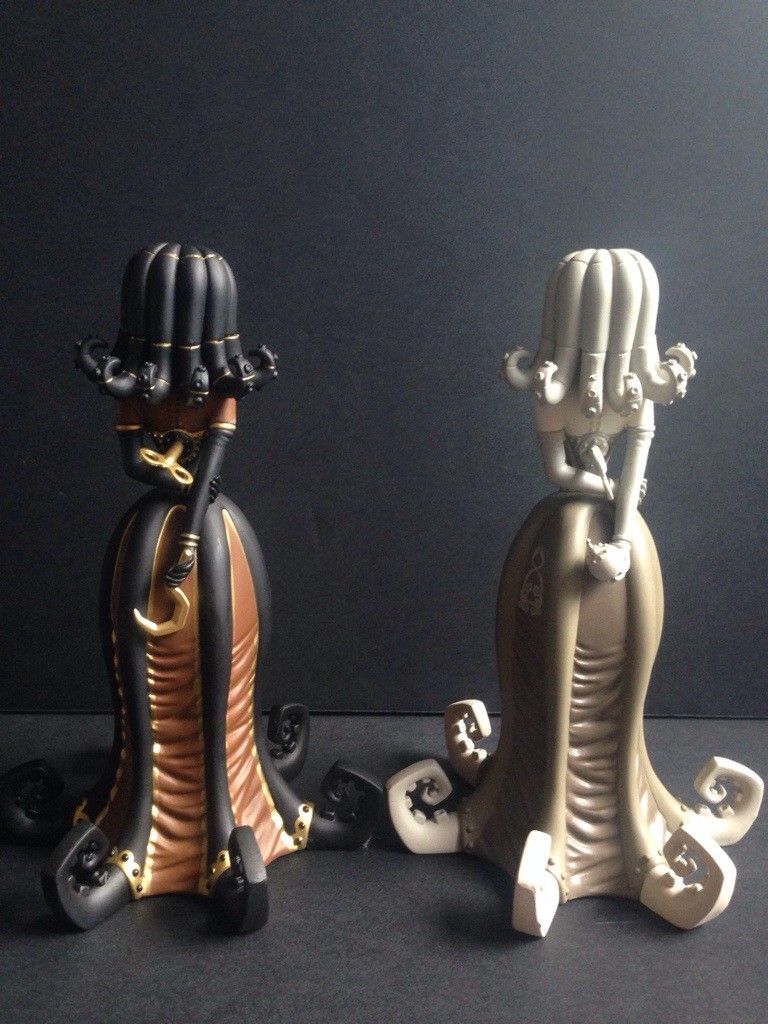 Lastly we have the Mintyfresh exclusive "The Unwound Automaton" Bella Delamere, this is a toy that has been a few years in the making and from the moment we saw a small preview shot of the colours both may self and my partner wanted this.
When the full details were announced it was still on our need list, clad in the typical steampunk colours of black, brown and gold it was going to still well it the Dok A collection and look perfect withy he other Bella's we own.
Now this colour way is again limited to 175 pieces, 150 from Mintyfresh and 25 available to Arts Unknown members for £65 again, the fact it dropped on payday meant buying it was a no brainer.
Skip to delivery day….so the box turned up with UK Boarder Agency tape over it, great start lets hope it isn't broken, while they had opened the shipping box and the actual Bella box, it didn't seem like they had taken her out of the plastic, so that's not too bad.
On taking the figure out it looked good, although it was a little dusty, and unless the was from customs I would assume it's from the factory, which is a shame but after a clean it's all good.
The corset on this version isn't striped like the other colours but plain black with gold detail, also there is matching gold details on the head that work really well.
Now my only down points on this are the eyes, all the others have the normal eyes then a small bit of lighter colour to make them pop but the ones on "The Unwound Automaton" are just plain black, that's just something I would have done but others might like it how it is, also the paint app' is not as spot on and her predecessors, but just on the gold lines on the "skirt" but only if your really looking for something to be off.
All in all a nice addition to the Bella range that should sell well to steampunks as well as fans of Doktor A.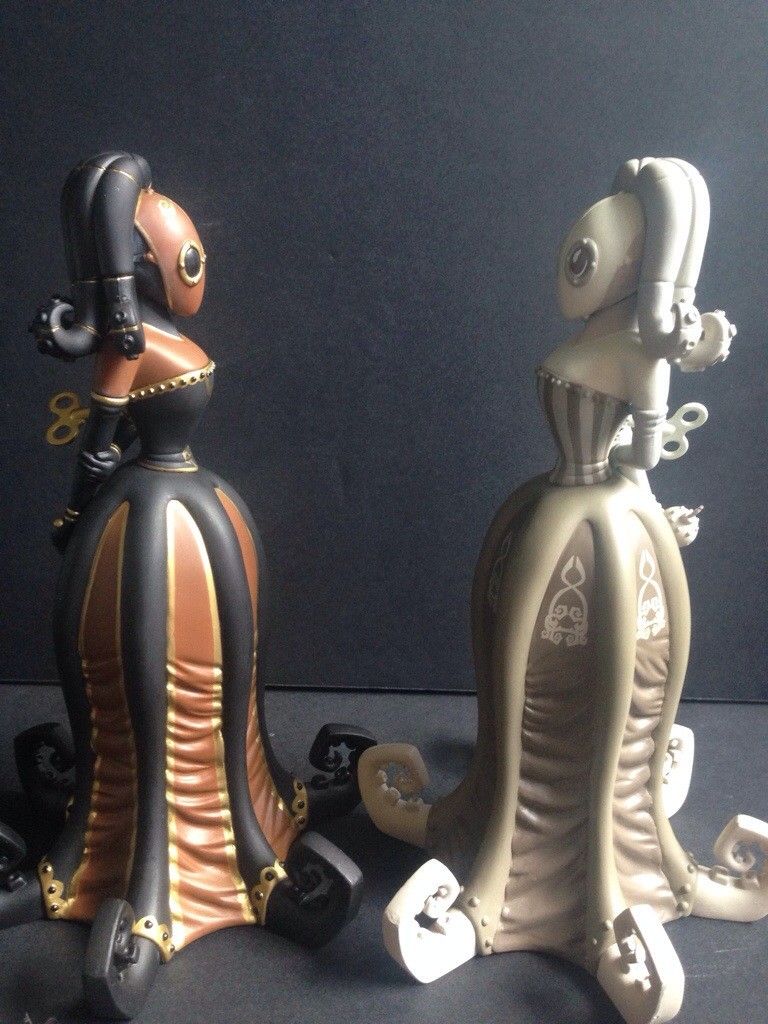 Like I said the Colonel Rhombus figures are all sold out as far as I know so you've missed out, but both colour ways of the Bella Delamere are still available from the following places.
The Faded Daguerreotype
The normal release is on Arts Unknown's store and some APs are on Doktor A's store both priced at £65
The Unwound Automaton
These are available from MintyFresh for €74.95 and a small amount are for sale on Arts Unknown's store, again for £65
Also we have heard that Doktor A has just taken delivery of a small amount, we would guess for APs so keep an eye on SpookyPop for those.