Pobber have just just announced details of a new T-shirt they are putting out, owner Jake says,
Never has there been a tshirt created specially for the toy community, well until now.
This is a tshirt for toy collectors and toy makers.
Featuring our slogan of 'Make Toys, Not War', I hope this tshirt will inspire everyone to create and appreciate toys.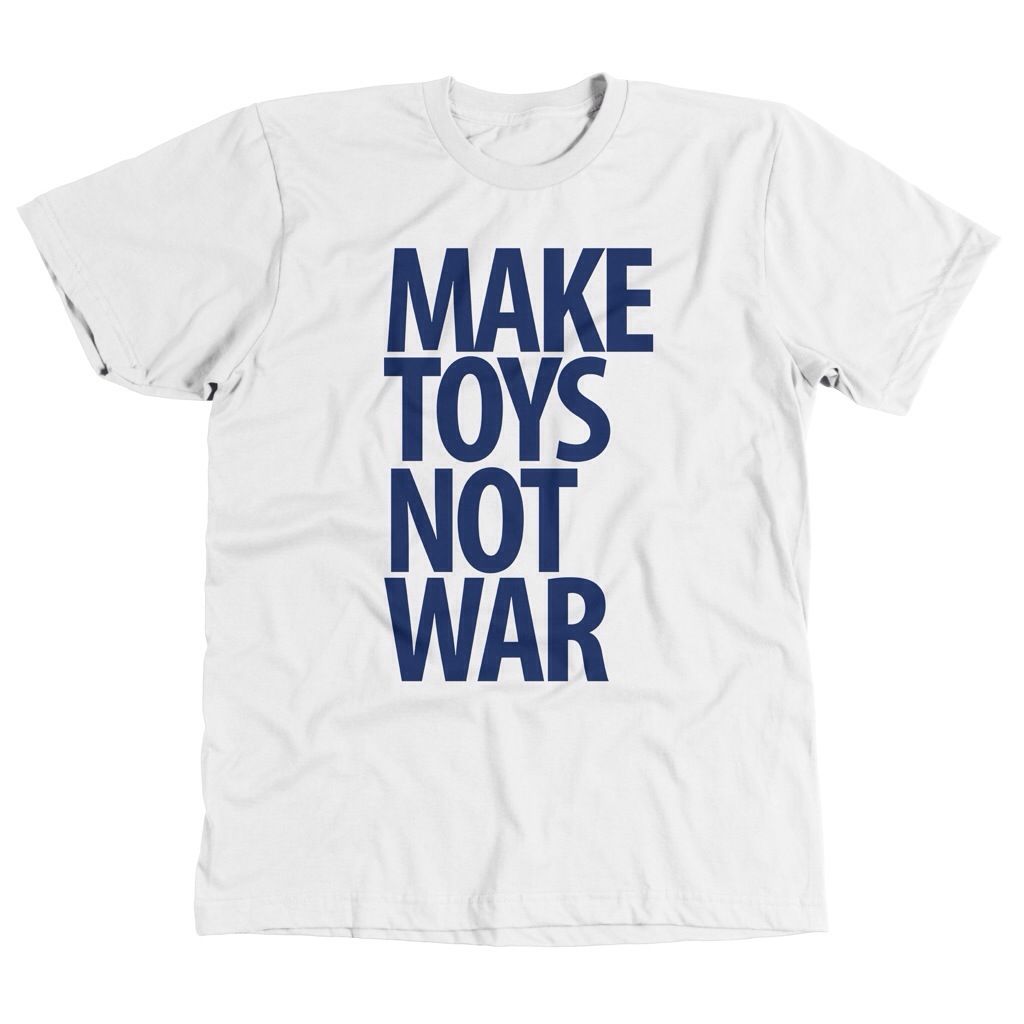 The tshirt was originally printed fore Jake wear at Art Toy Culture Seoul in back in May, but due to everyone's enthusiasm, He is making it available for sale in both Black and in White versions.
The tees are printed on 100% premium cotton with sizes up to 2XL.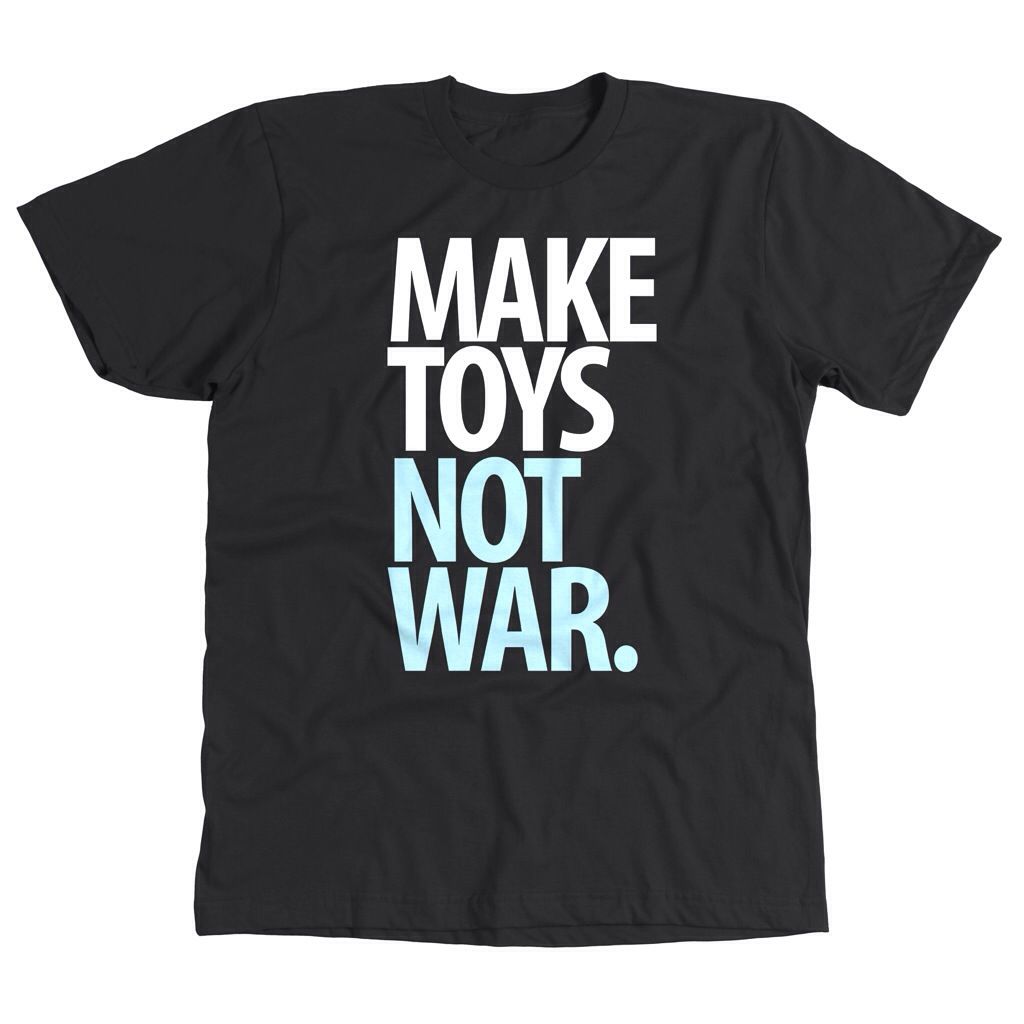 So if you want one they are up on Pobber.com right now for $24 plus shipping.