When you think of steam punk vinyl toys who is the first artist to spring to mind? I know there may be a few but for me Doktor A will always be the first. You will instantly be able to identify one of his pieces when you see it and on a personal level, as my partner is also into steampunk, this means that I am able to buy his work without an impending argument.
So ladies and gentleman, sit back and enjoy some musings from a neao-victorin industrial neverland, as we say hello and welcome to the Doktor.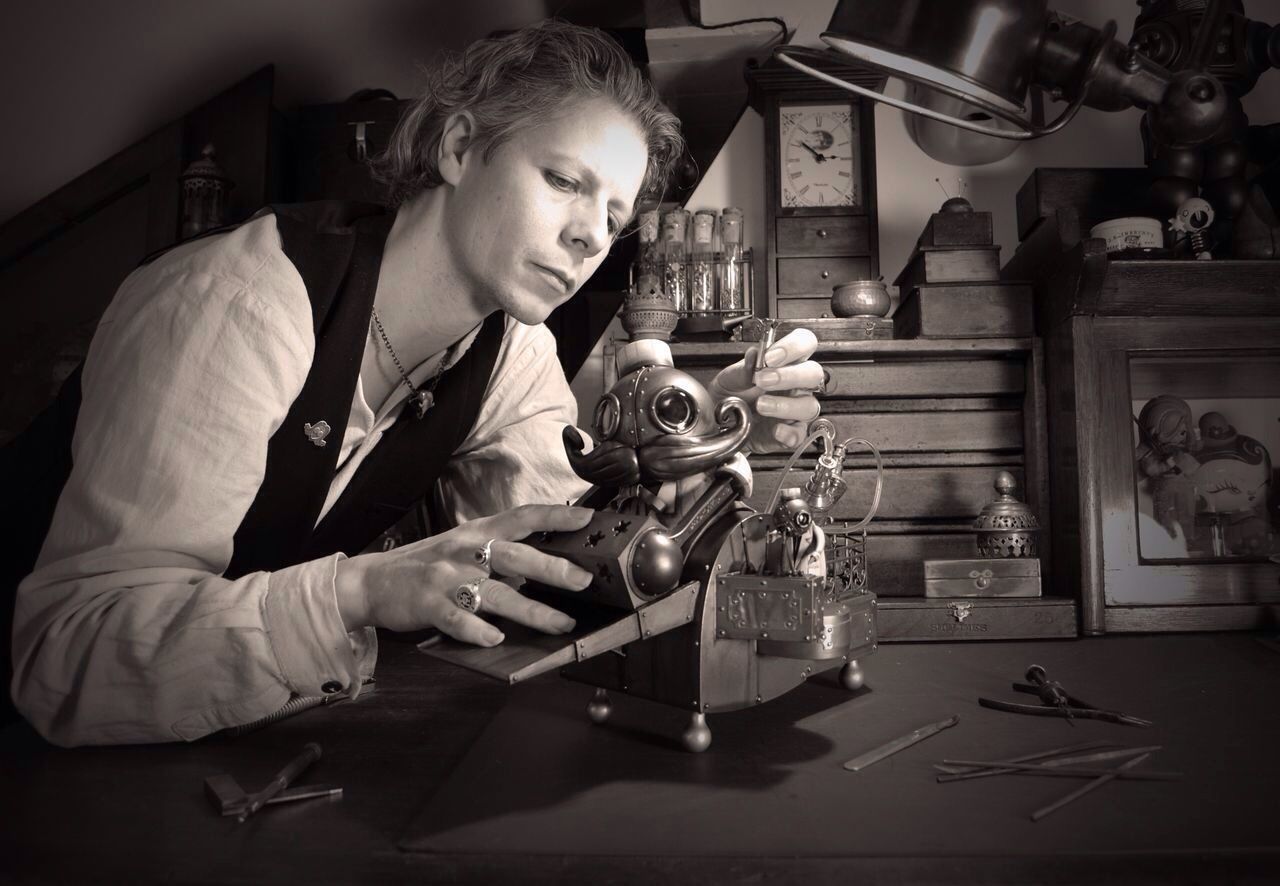 So…Introduce yourself, what's you name (other than your artist/business name)?
My name is Bruce Whistlecraft. I live and work in Yorkshire, England.
Are you an artist from the get go, or developed through time and being in the hobby?
I am an industrial model maker by trade. I worked freelance most of my life and most of that within the mainstream toy industry, designing and creating prototypes. I cant remember when I wanted to work in the art field. I always loved making and drawing stuff from a very young age and sort of just drifted into it.
I consider myself a toy designer first and an artist second. The other way around to most artists in the art toy world.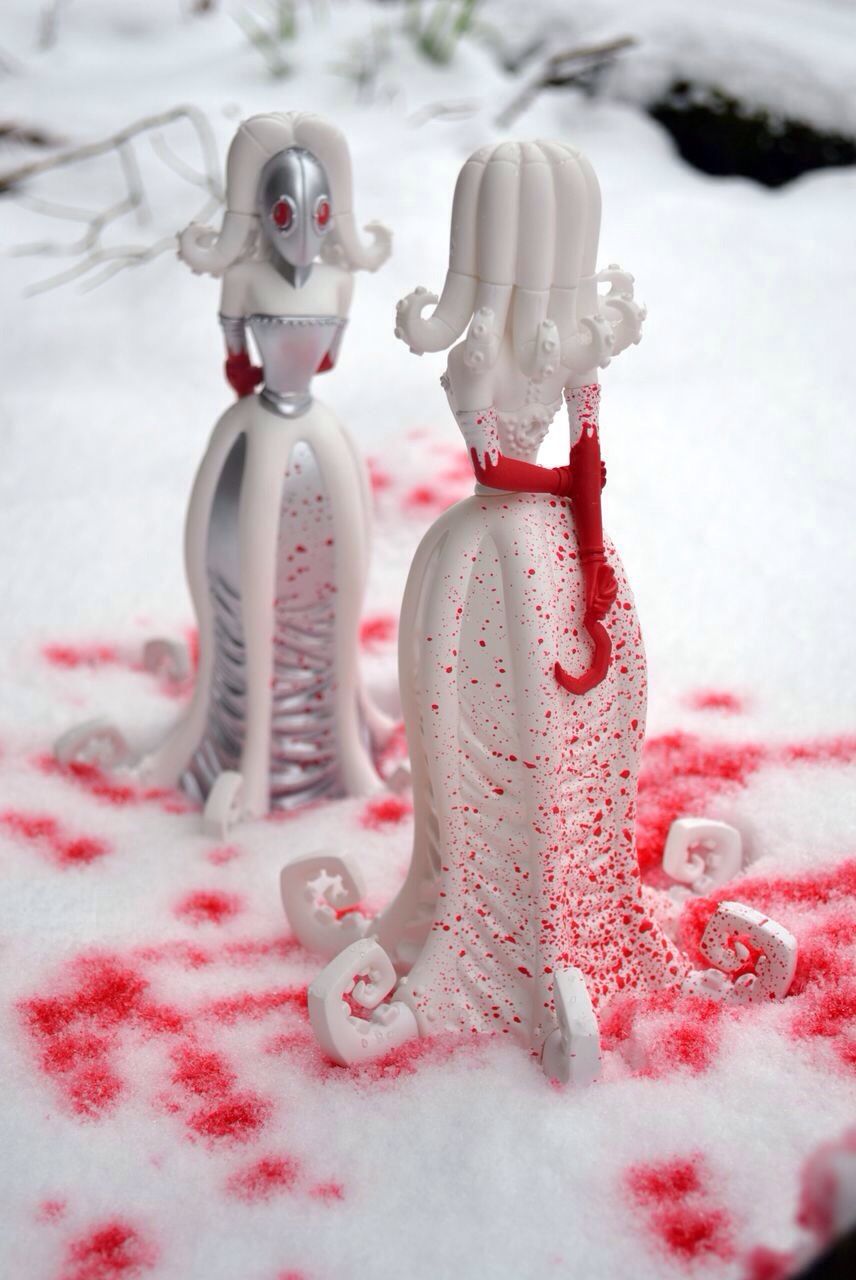 How did you discover the world of designer/art toys?
I stumbled upon the first Monsterisms series by Pete Folwer and the early Qee toys. I was hooked right away.
What inspires You?
I am not really sure. I get inspired by all sorts of things. I do seems to be able to see faces in most sorts of machinery and that's inspirational, odd but inspirational.
My characters arrive in one for three different ways. I either come up with the written biography of the character and then work out what they look like in rough sketches or ink drawings and then build them. Or I sketch a character and then start to piece together the physical sculpture, all the time altering and refining, at this stage the personality of the piece starts determining their story. Or I find a particular item or piece of junk which inspires the whole creation, look, story and all.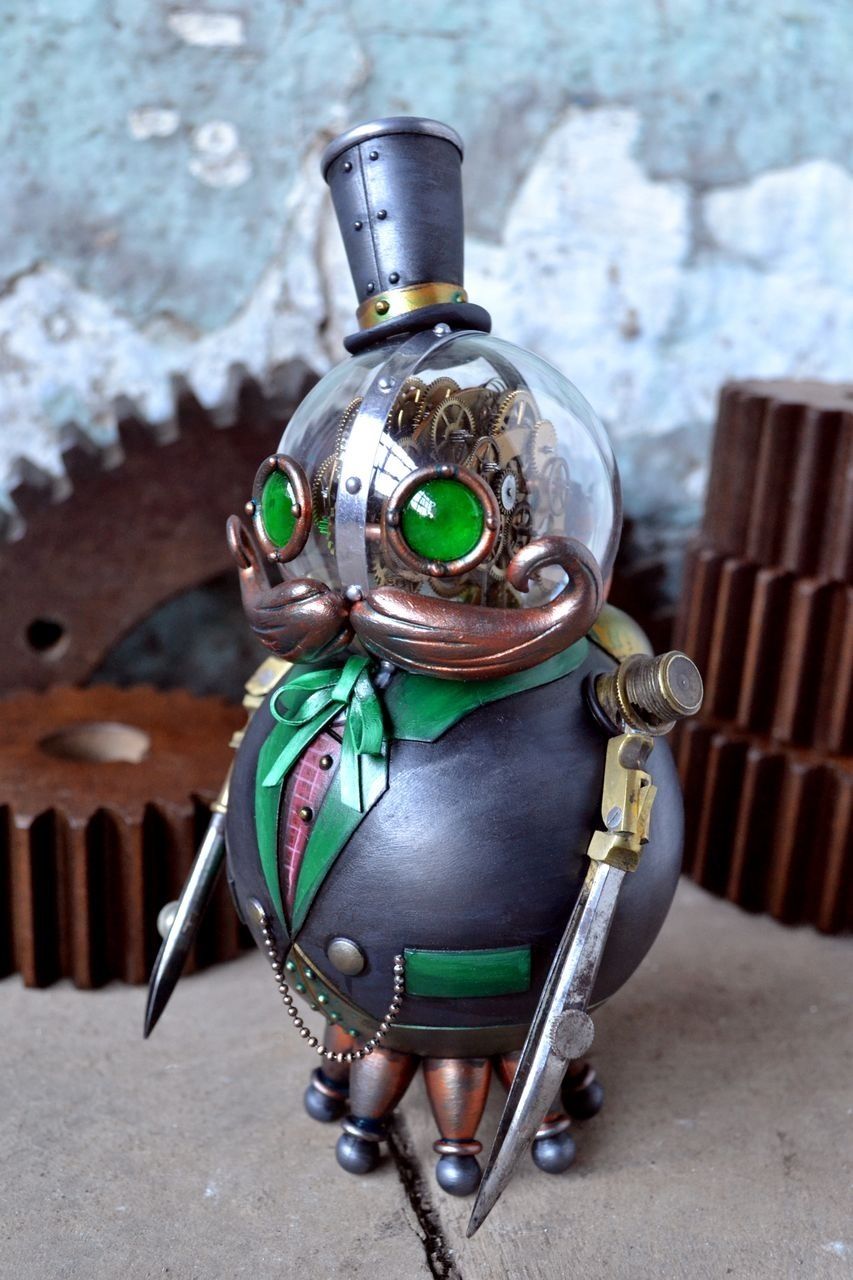 Who/what is your biggest influence?
I grew up in the 70's loving Ray Harryhausen movies, 50's horror and sci fi, Hammer films and the artwork of people like Brian Froud, Ian Miller and Patrick Woodroffe. Those all became influences in my work.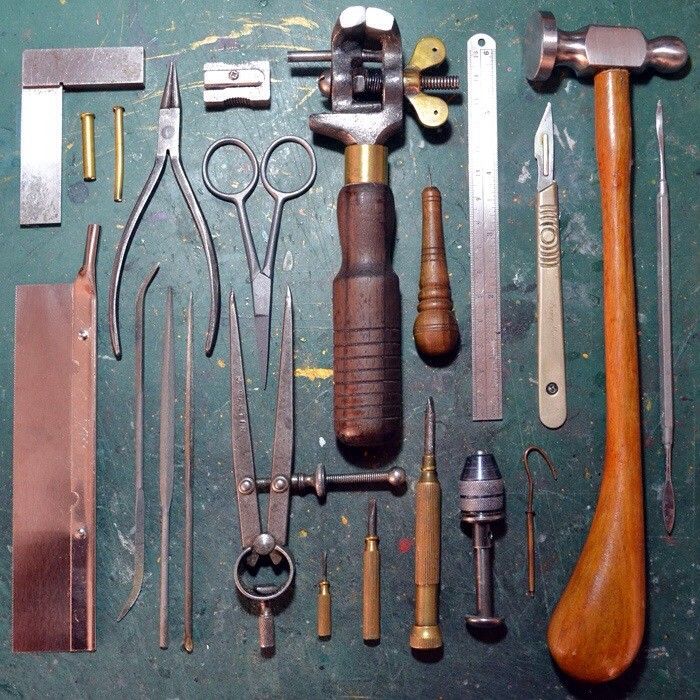 When you sit to create, can you describe your ideal setting? For example: do you have music playing, if so what kind or artist, what kind of drink do you have next to you and what are the tools that are a must for you to have on your desk?
I like to be alone in my studio. No music I find it distracting. I sometimes listen to movie commentaries, podcasts or talking books though. I have a small selection of hand tools that I use. I have been replacing them with nice vintage versions as and when I can. It adds to the fun of the work and I have this odd idea that old tools retain some of their previous owners skills. And have some Earl Grey on hand too.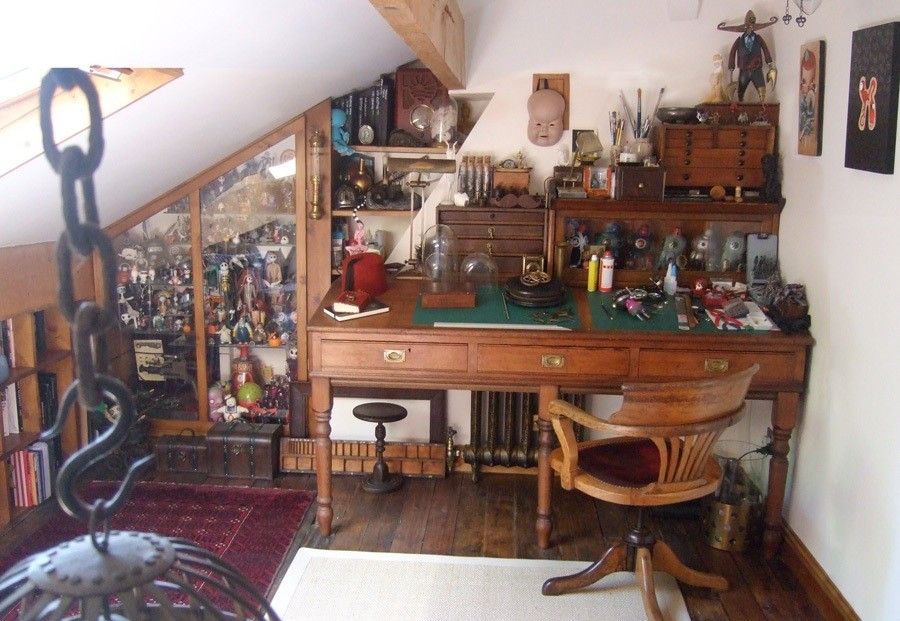 Do you have a favourite piece of art, that you created, that you cannot part with?
I dont hold onto my work. It's all made to sell. I dont get attached to it. Being a freelancer for years is good training for that mindset. You cant get sentimental.
Is there anything you're working on that you can tell us about?
I have a new resin piece launching at ToyConUK this year. A reworking of a popular character design from some years back that didnt make it to toy form at the time. I also have several vinyl irons in the fire so to speak.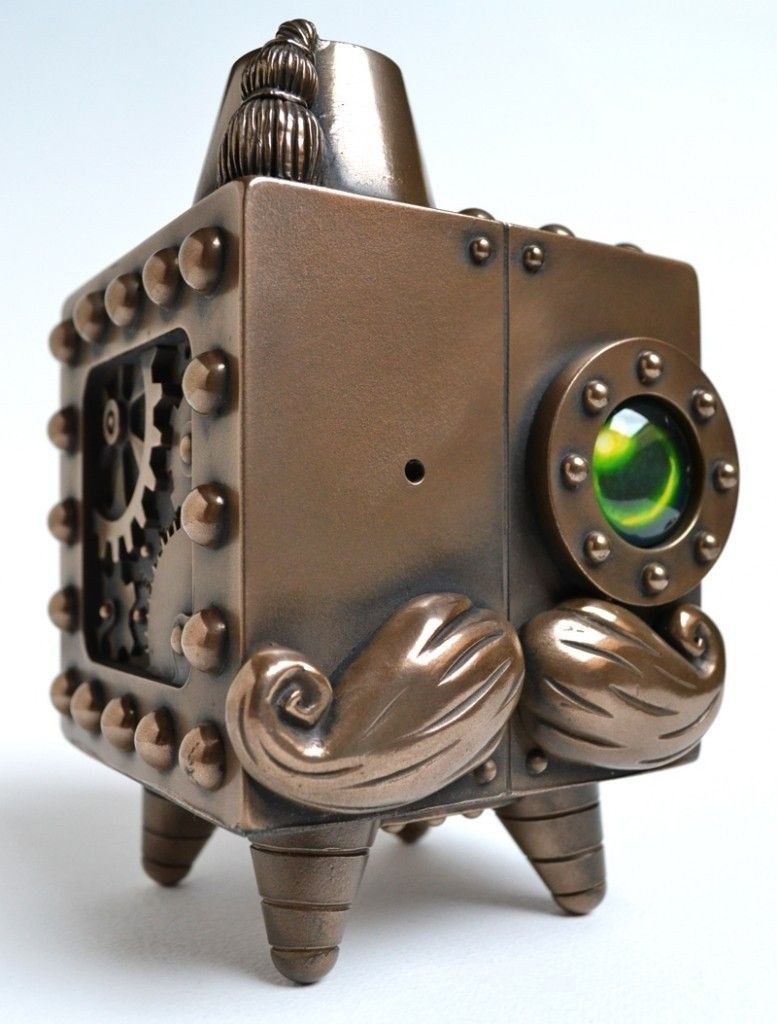 Do you collect toys yourself?
IF so what do you collect and what is your personal toy of last year?
I dont collect toys very much any more. These days its the odd Japanese robot or resin model kit that I pick up rather than vinyl toys.
Who are some of your favourite toy artists?
I love Pete Fowlers designs. I have more toys by him than any other artist. Chris Ryniak and Amanda Spayd are two of my favourites too.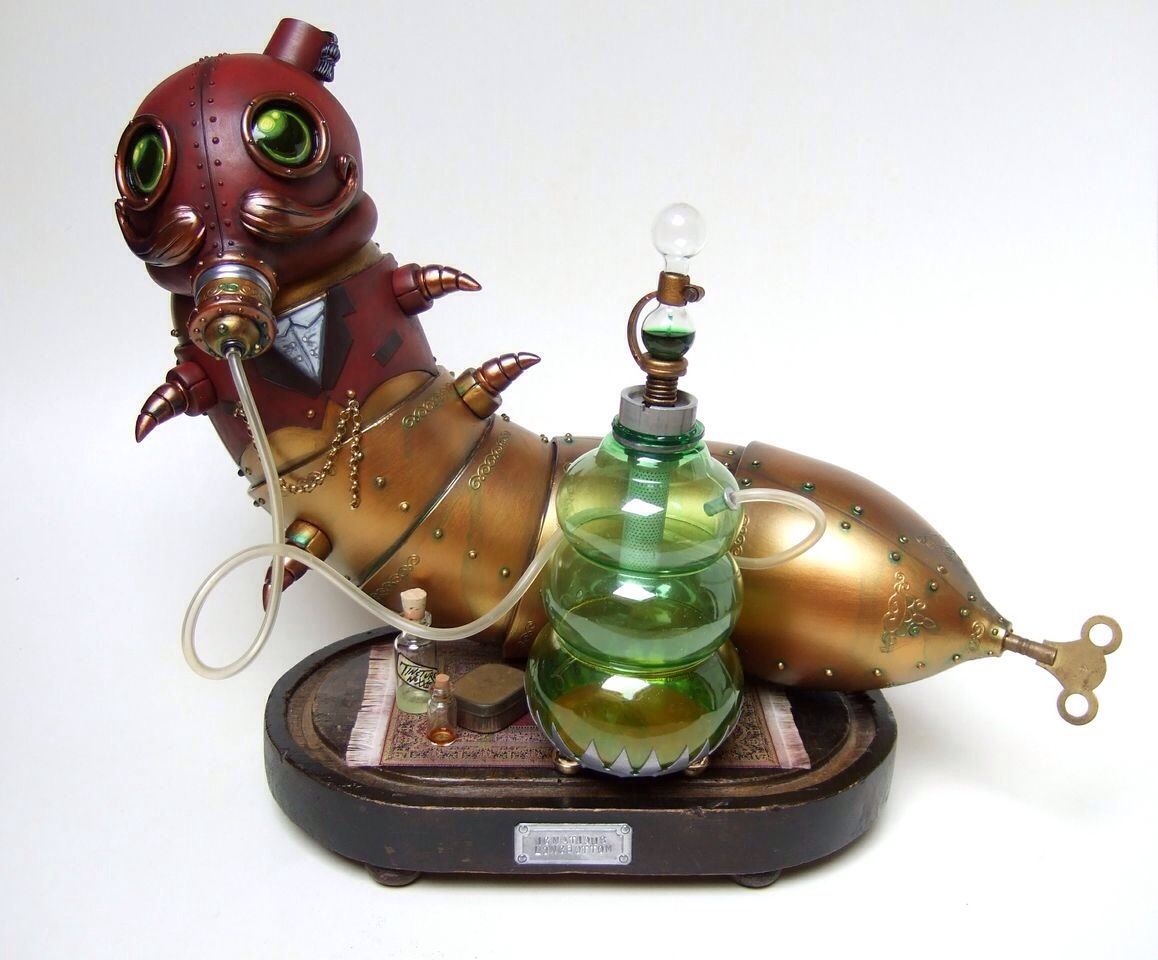 What do you think of the current designer toy scene?
I like the way more people are getting back into making resin toys themselves and selling them direct to collectors. I like the grass roots thing. Its like the start of the hobby again. After working in the past with big toy companies and sitting through endless large meetings micro analizing every aspect of a possible design for months on end only to have the whole thing scrapped I became disillusioned with that working method. The art toy scene is the direct opposite of that. It's fast and direct and above all fun..
Have you got any shows coming up within the next year?
I have a 5 man show in L.A later in the year. I am stepping back from shows this year to spend time developing some back burner projects.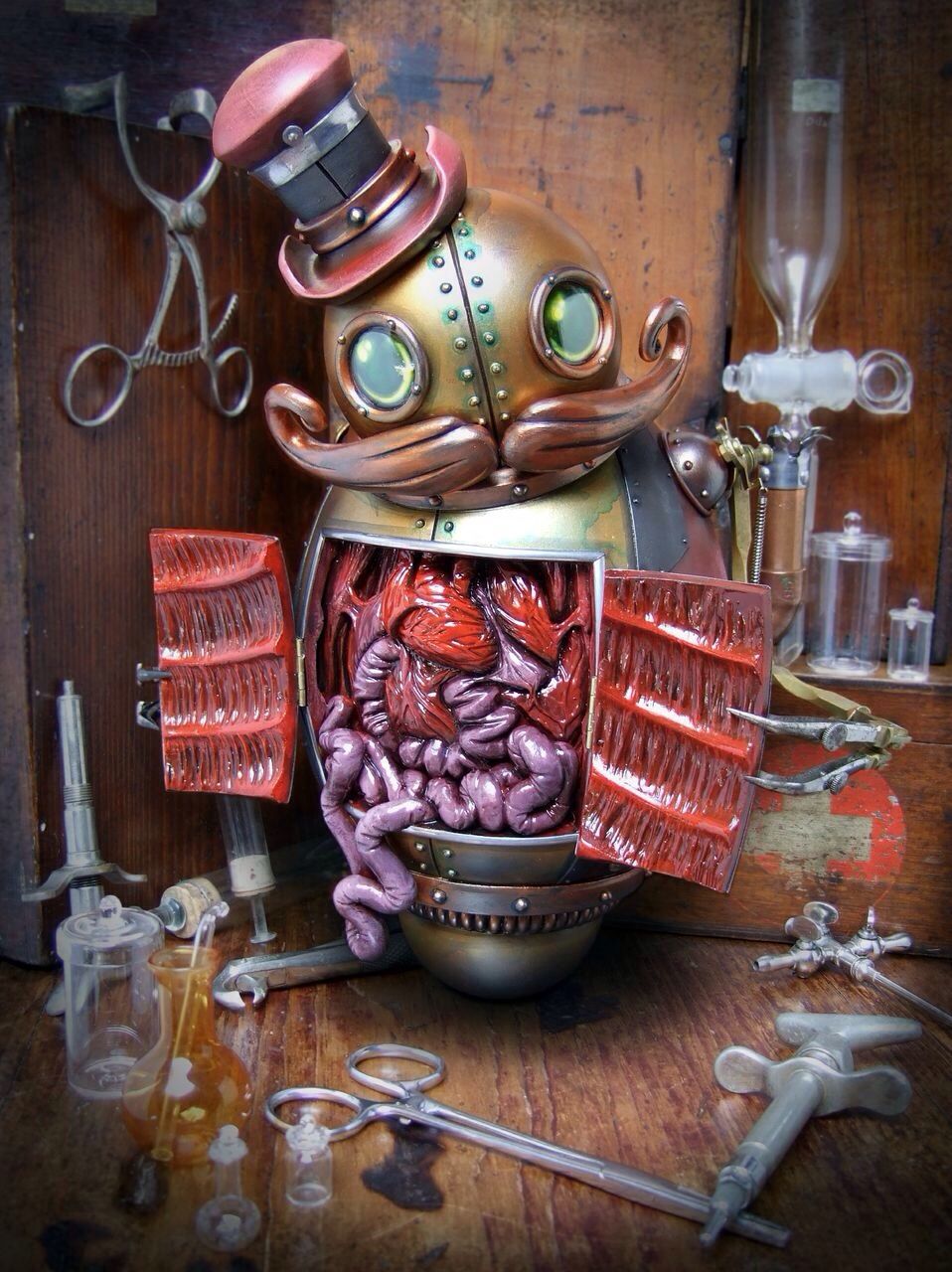 Do you have any words of wisdom for an aspiring artist wanting to begin showing his/her work?
Just keep on keeping on at it. You only get good by doing it A LOT. Mess up and learn, experiment and play. Dont expect to be a success overnight or indeed ever, and dont expect to get rich at it. Do it because you love it. Do it because YOU want to. But dont stop showing people..
Thanks for taking the time out to talk to us, finally where can people check out your work/contact you?
Website: www.mechtorians.com
Online store: http://spookypop.bigcartel.com
Instagram: Doktor_A
Facebook: https://www.facebook.com/DoktorA.art