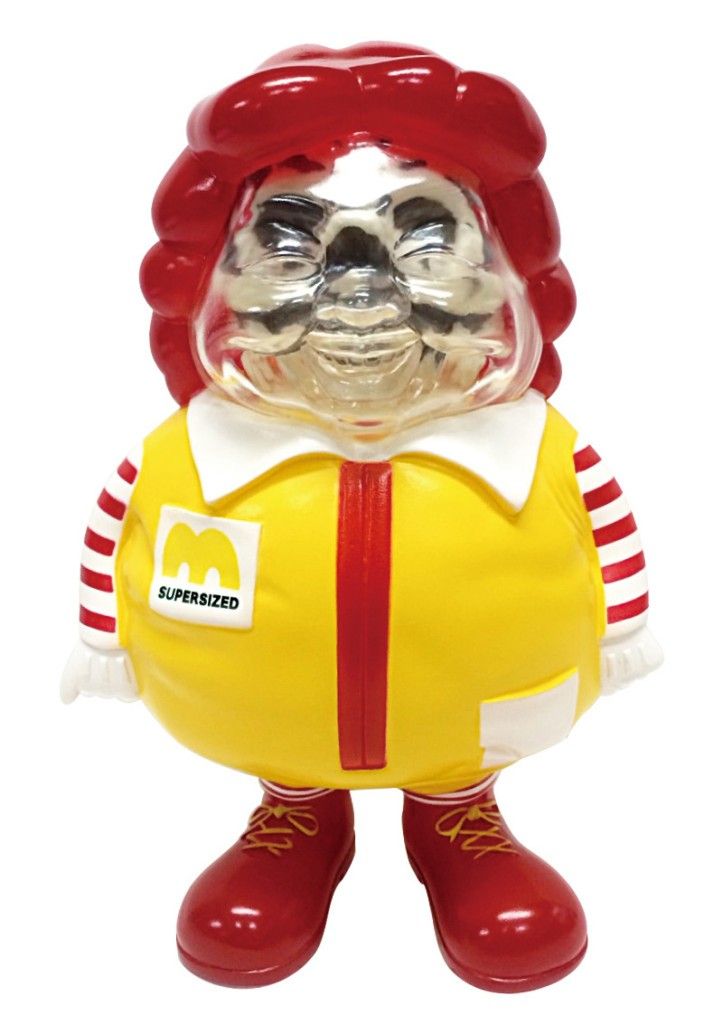 Secret Base have just dropped the latest version on the Ron English 'Super Sized Me'.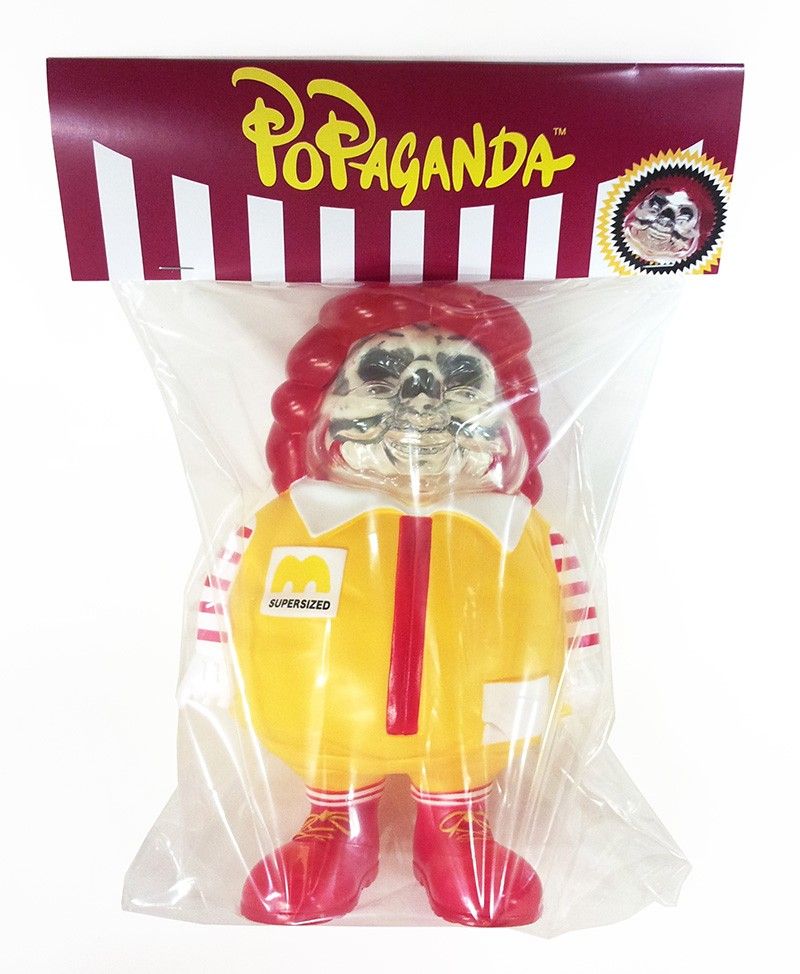 Standing 165mm in height, it comes bagged with a Popaganda header card and retailing at 9,240yen (about £55) the latest incarnation features an exposed clear face, revealing a gruesome oversized skull behind the smile.
To order overseas from Secret Base, follow the Abroad Shopping Flow HERE.