With ToyCon UK now less than 2 weeks away, we are starting to see more and more work that will be filling the booths on the April 12th.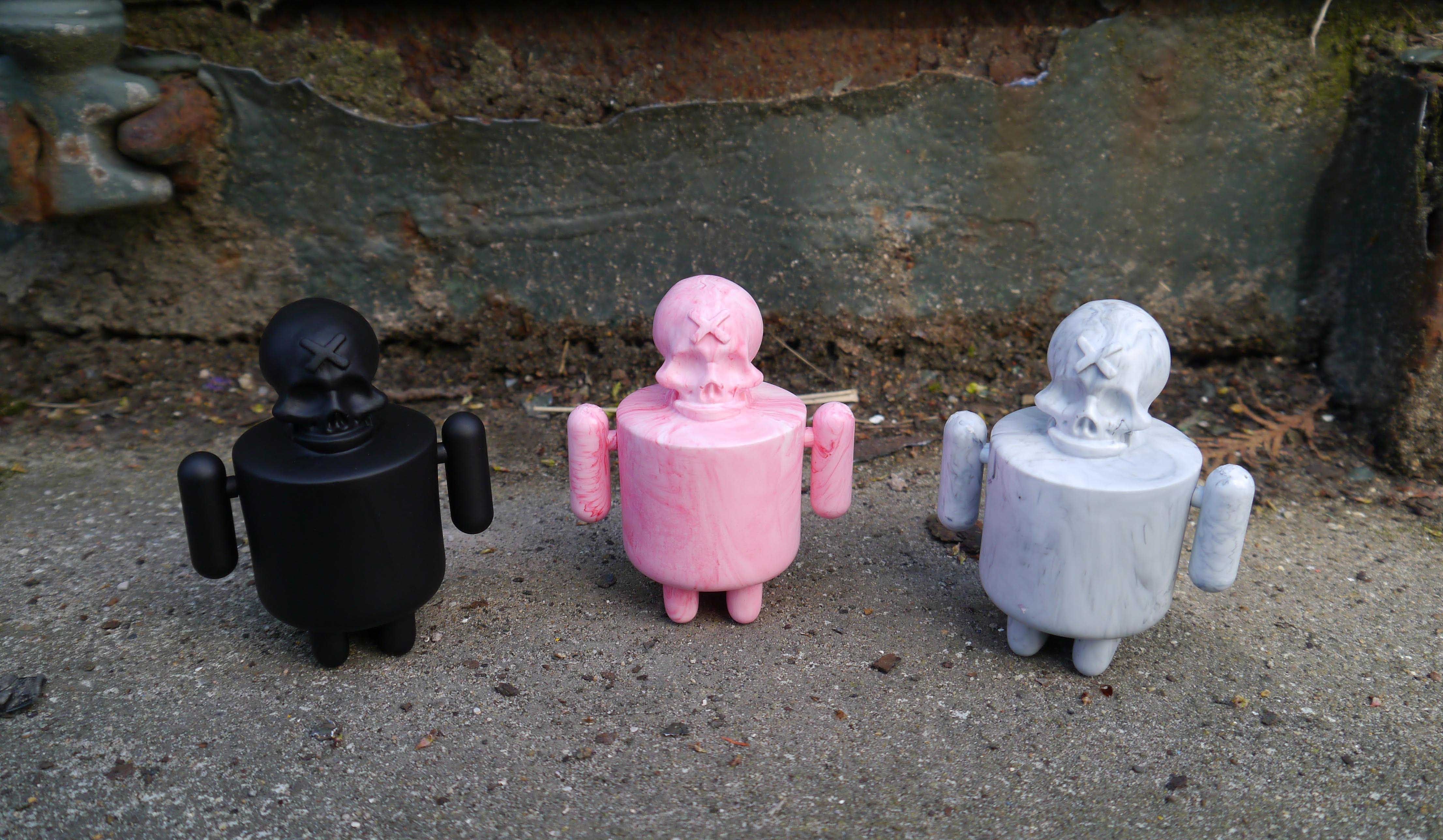 Today we have a few resin Re-sculpts of some very well known figures from Sander Dinkgreve A.K.A FlawToys.
Above are 3 Android figures with a new sculpted head titled "another world". I like to think that this is what it would be like if you took and android's face off.
Now below are 3 double cast dunnys, as you can see there is a resin skull that is cast first, then the head cast round it. These guys look amazing from the photos so I can't wait to see them in real life on the day of the con.