We all know the drill when it comes to Jon-Paul Kaiser creating art on a 3D object. It's always at the top of the scale. No doubt about it. So it is always great to see JPK slink back in to doing 2D artwork and that is what we bring you today. Jon-Paul has created a rather beautiful print which will be available for sale today (02/10/15). Entitled Katatsumuri, which is essentially translated to 'Snail', JPK has created the 'Geisha Snail'
[frame align="center"]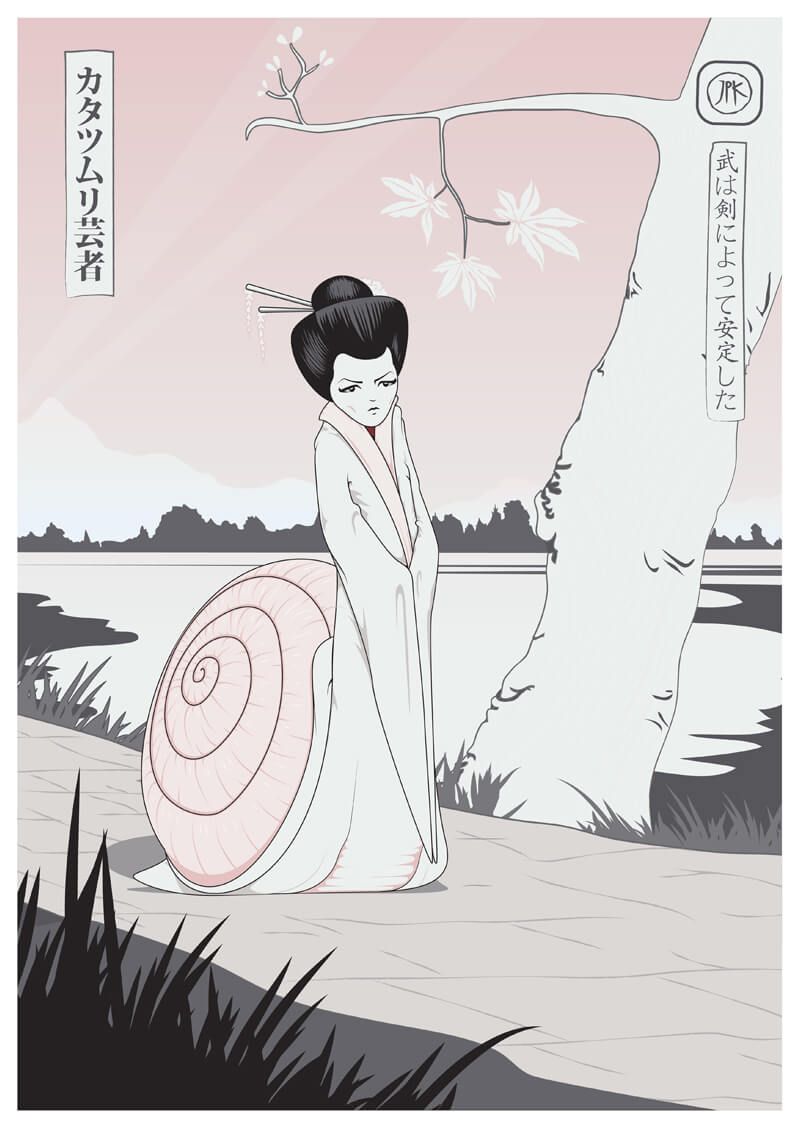 [/frame]
This new Katatsumuri print will be A3 sized, which is printed on 380gsm recycled pulp paper (so it's nice and thick like JPK's beard) with a subtle iridescent/glittered finish that adds a nice depth to the print.
Katatsumuri will be on sale tomorrow from JPK's store at 1600 UK time
HERE
priced at £20 each. Katatsumuri is limited to 30 pieces.