Your boi SHOEUZI has kept his promise and making around of pre-orders! London based artist "Shoeuzi" who creates limited hand-made resin art collectables that stand the F out and makes Hypebeasts go cray cray has been mixing street culture with designer art toys/sculptures. The winning formula has certainly caught our attention and judging by Shoeuzi Instagram feed, collectors attention too. From sneakerheads to art toy collectors wanting  Shoeuzi Uzi X Sneaker reconstructions MORE than the OFF WHITE Nike Prestos that released earlier on in the month. Ok, maybe a little far-fetched but just check out the renders as well as the finished versions of the rotocast resin Uzi X Sneaker. Looks LIT to us.
Refining and testing resins quantities. Settled on a hollow rotocast then backfilling with filler/resin mix to add some weight to the piece. Can't wait till the studio is filled with fresh bright white Uzi casts. – Shoeuzi
The first release of The Off-White Zoom Fly & Mercurial Fly resin models sold out super quick, so quick we couldn't even have the chance to blog about them. But THIS FRIDAY, SHOEUZI has kept his promise and making around of pre-orders for the Wotherspoon, Off-White, Jordan UNC & Parra model shoeuzi.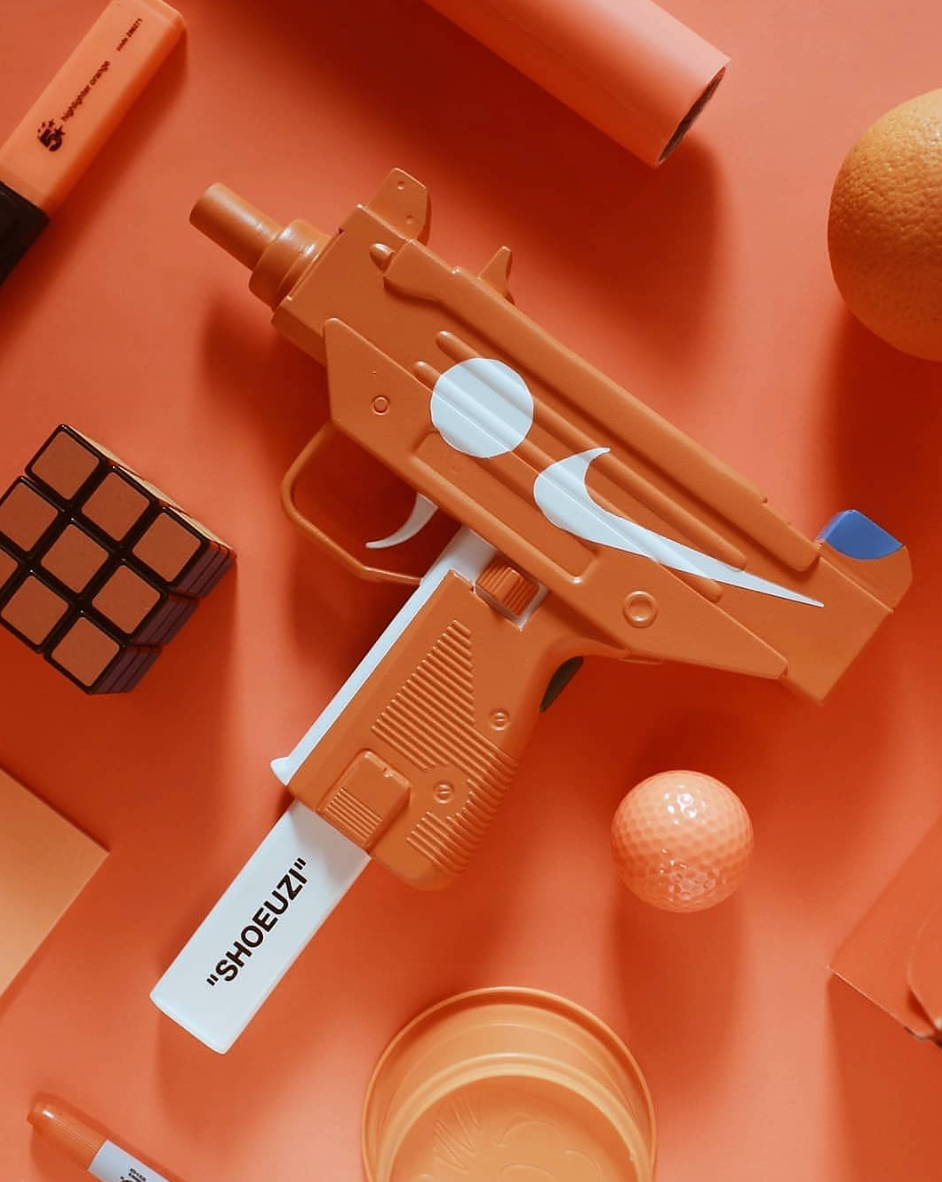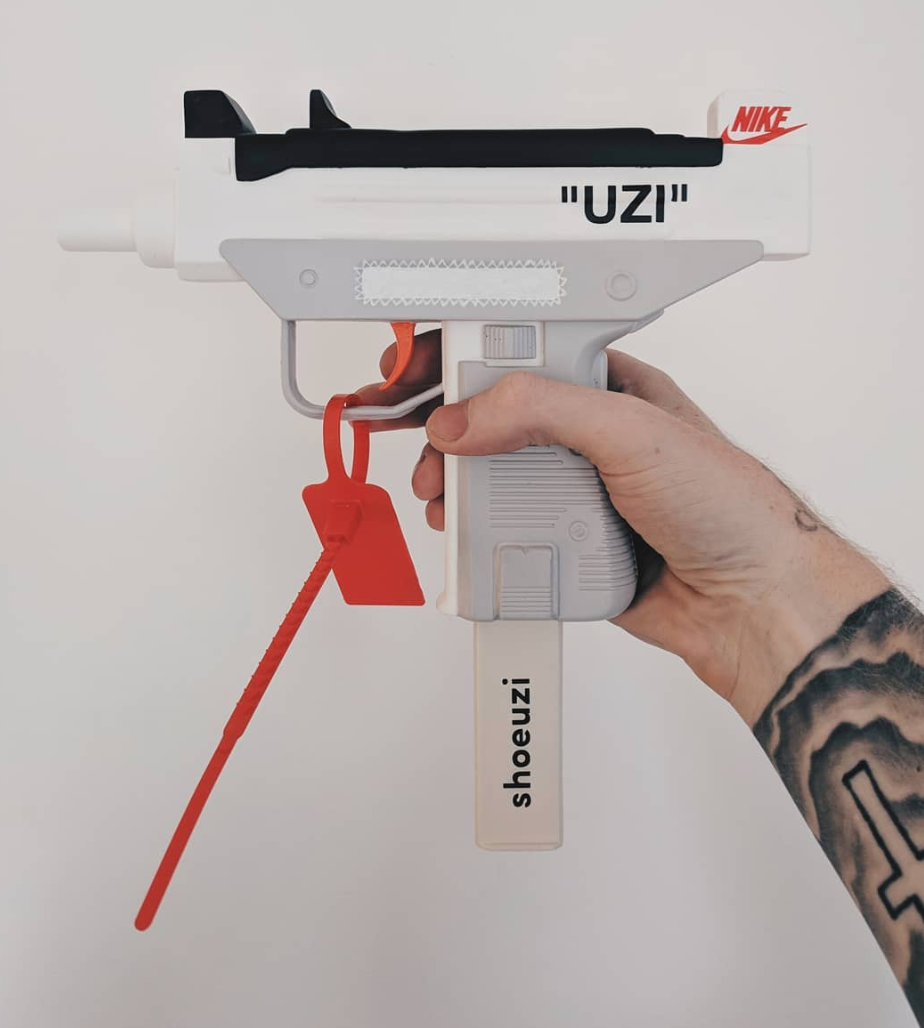 WHEN: Pre-orders for the Wotherspoon, Off-White, Jordan UNC & Parra model shoeuzi go live on Friday!
Central European Time 7pm | UK 6pm | New York (EDT) 1pm | LA (PDT) 10am
Limited quantity available for each design.
WHERE:  https://shoeuzi.bigcartel.com
The original crep protector. Handmade from Unsaturated Poly-Resin with weight reduced and hand painted in acrylic. Comes in a display box with foam insert keeping that shoeuzi safe during shipping.
Open edition.
*Pre-Order shipping October 2018
*Pre-Order closes FRIDAY 31st August 12pm GMT
Shoeuzi are art pieces, not toys, and not functioning firearms. The only way to hurt someone with a shoeuzi is to throw it at them. I am not affiliated with any other company. Each art piece is an independent work by me, J-Ldn, as a social commentary. No copyright infringement intended. This is art. – Shoeuzi
[slider source="media: 107456,107455,107454″ width="1000″ height="1000″ title="no"]
Digging the Parra, Sean Wotherspoon, and OFF -WHITE versions for sure!  We could see these hanging on our wall! Better saving. which ones tickle your fancy? Answers in the comment section below.
Which others would you like to see?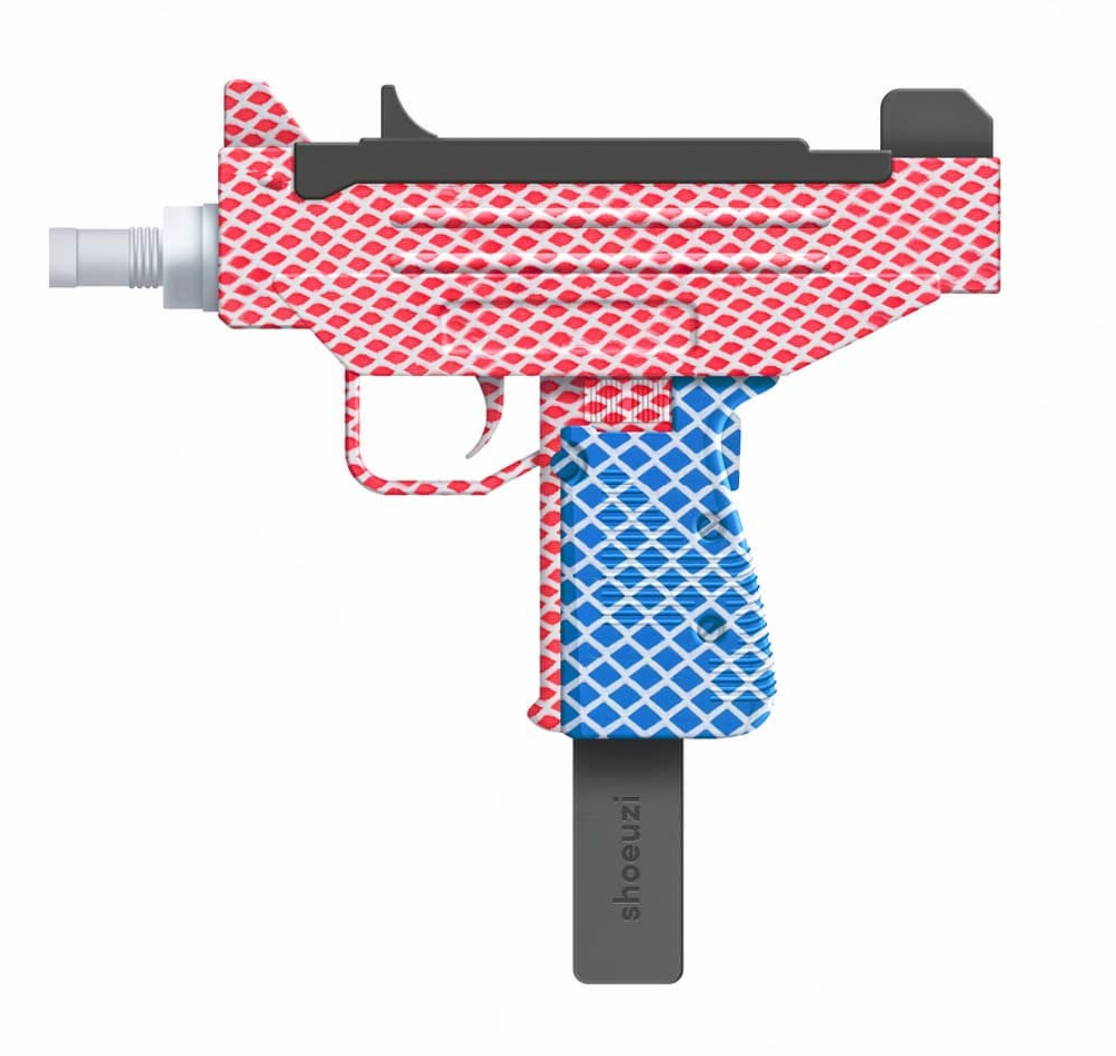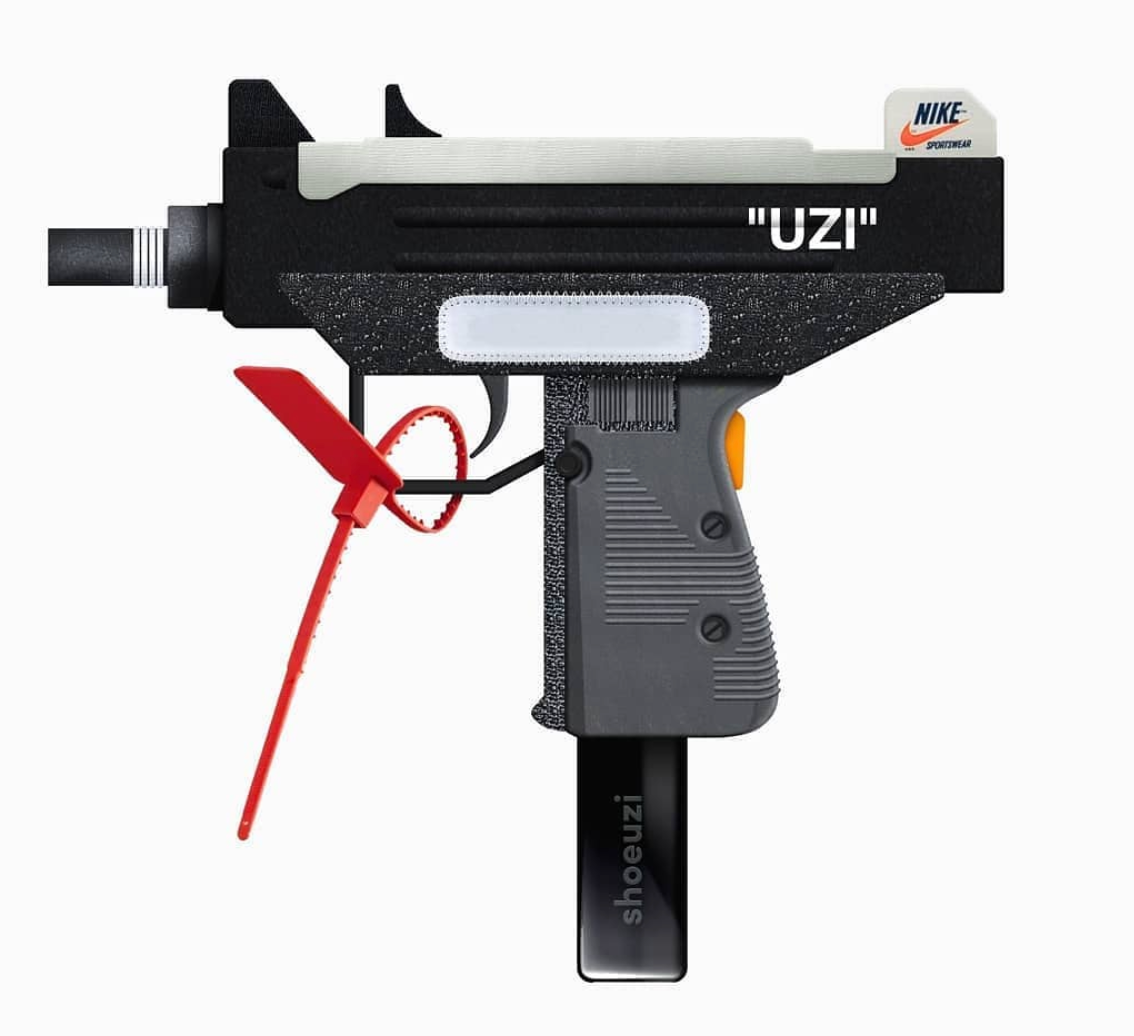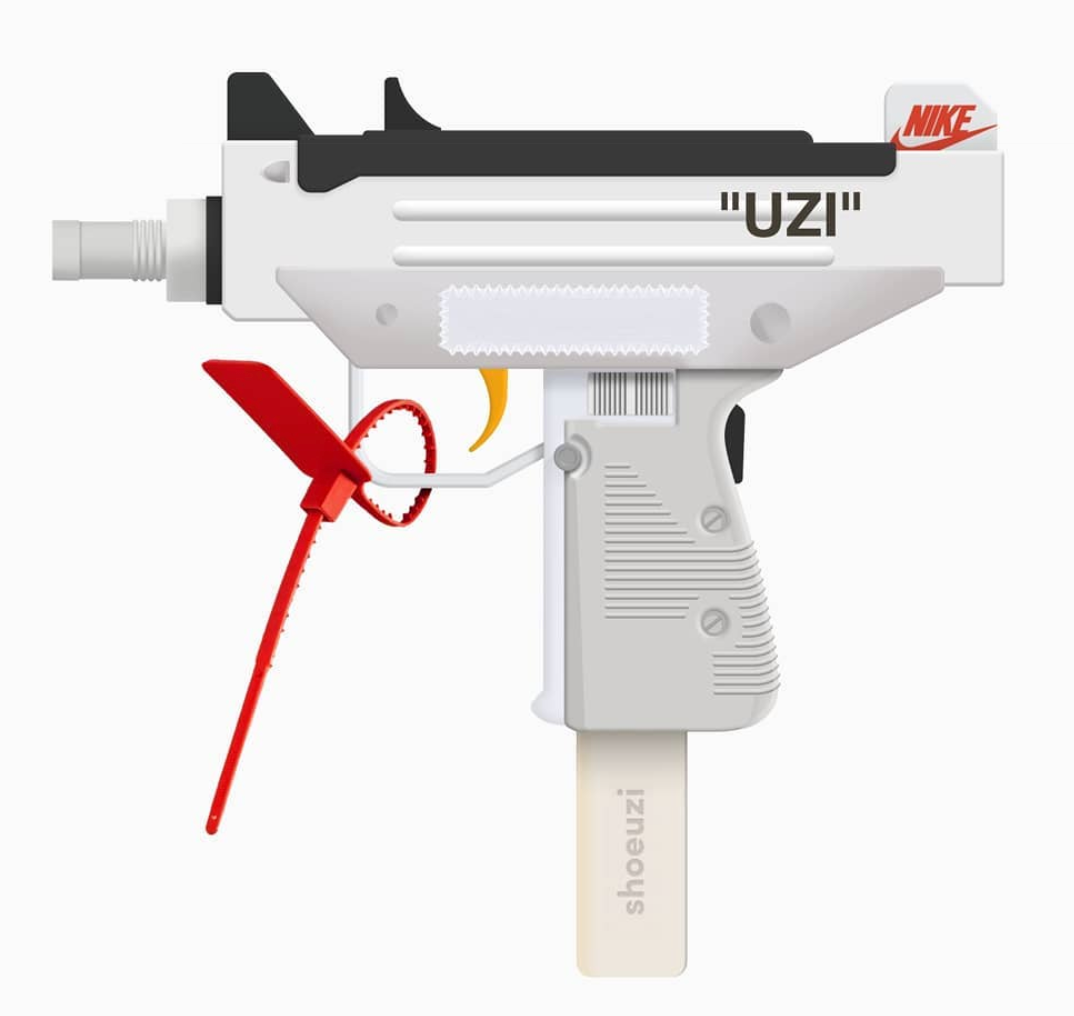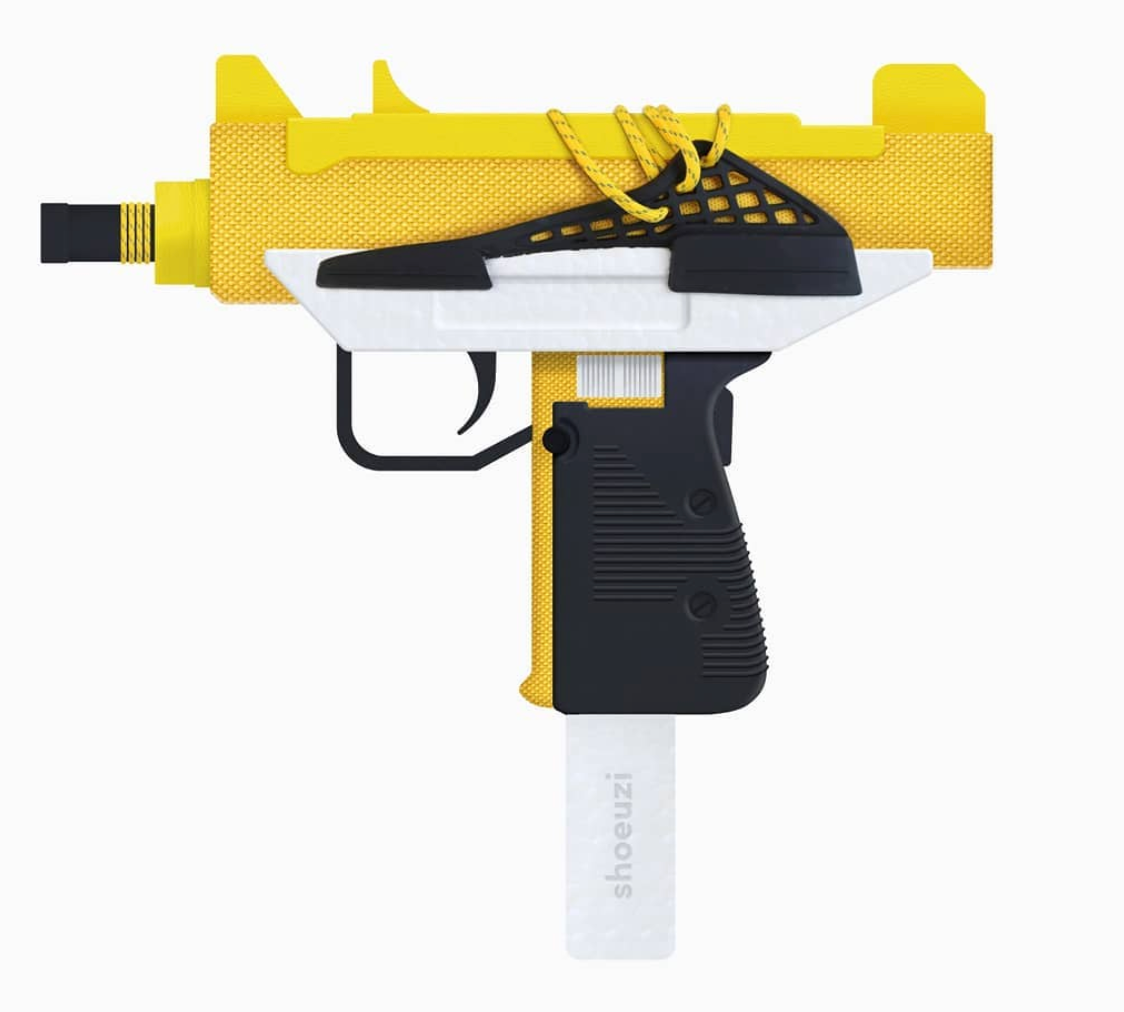 Find shoeuzi on Instagram HERE.
You can get your daily Designer Toy fix from our TTC Mobile App. It's free too! FREE! Download on the iPhone or Android smartphones. Search for "The Toy Chronicle" and all your Designer Toy wishes will come true! Pretty much.
Did we fail to mention IT's FREE.