UNCAGED and on the loose is BLACKMONSTER's Zombie Monster! from the labs of Blackmonster, a new serum developed by DEMONCRAFT has turned this beast into a raging nightmare!  Linking up with Scotty Wangs Demoncraft they are now they are giving you the chance to own one! that's if you can handle the EVIL MONSTER! WARNING we do not advise taking ZOMBIE Monster to a Halloween Trick or Treat.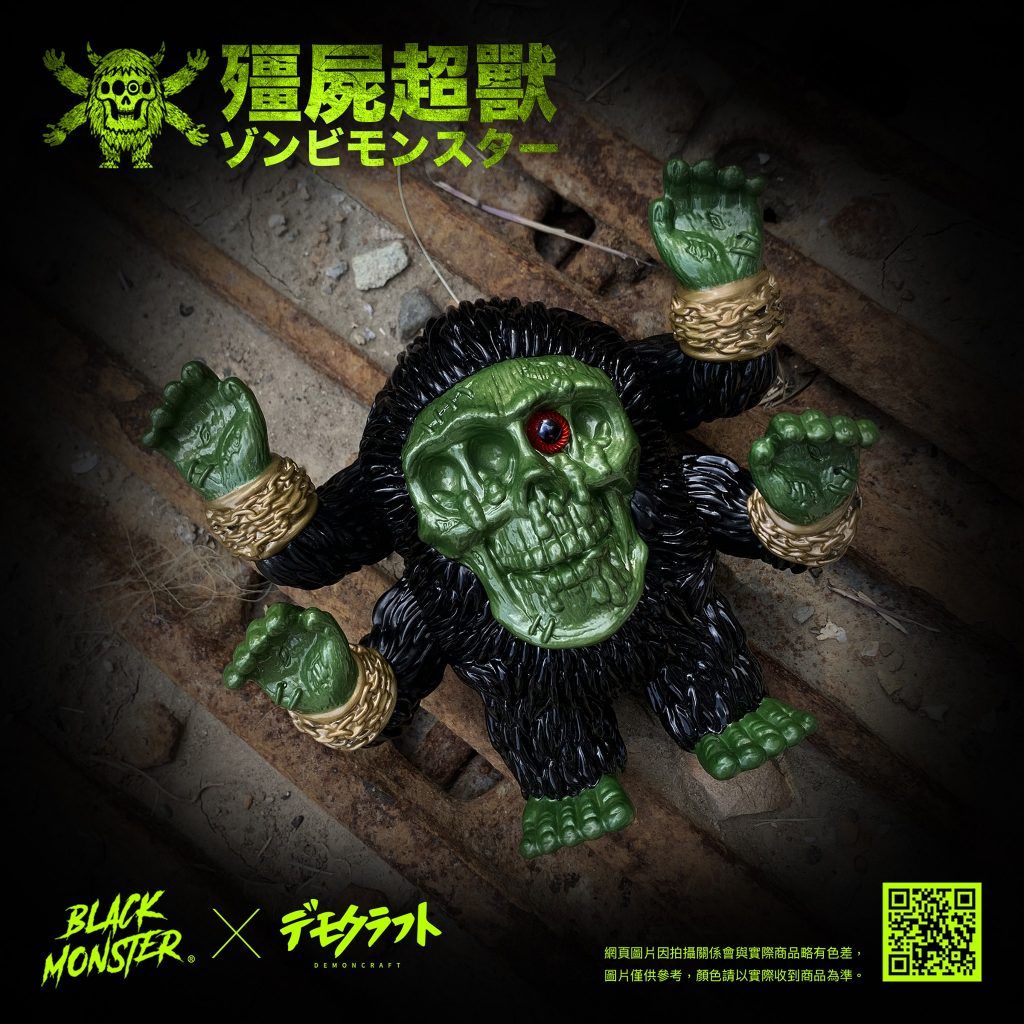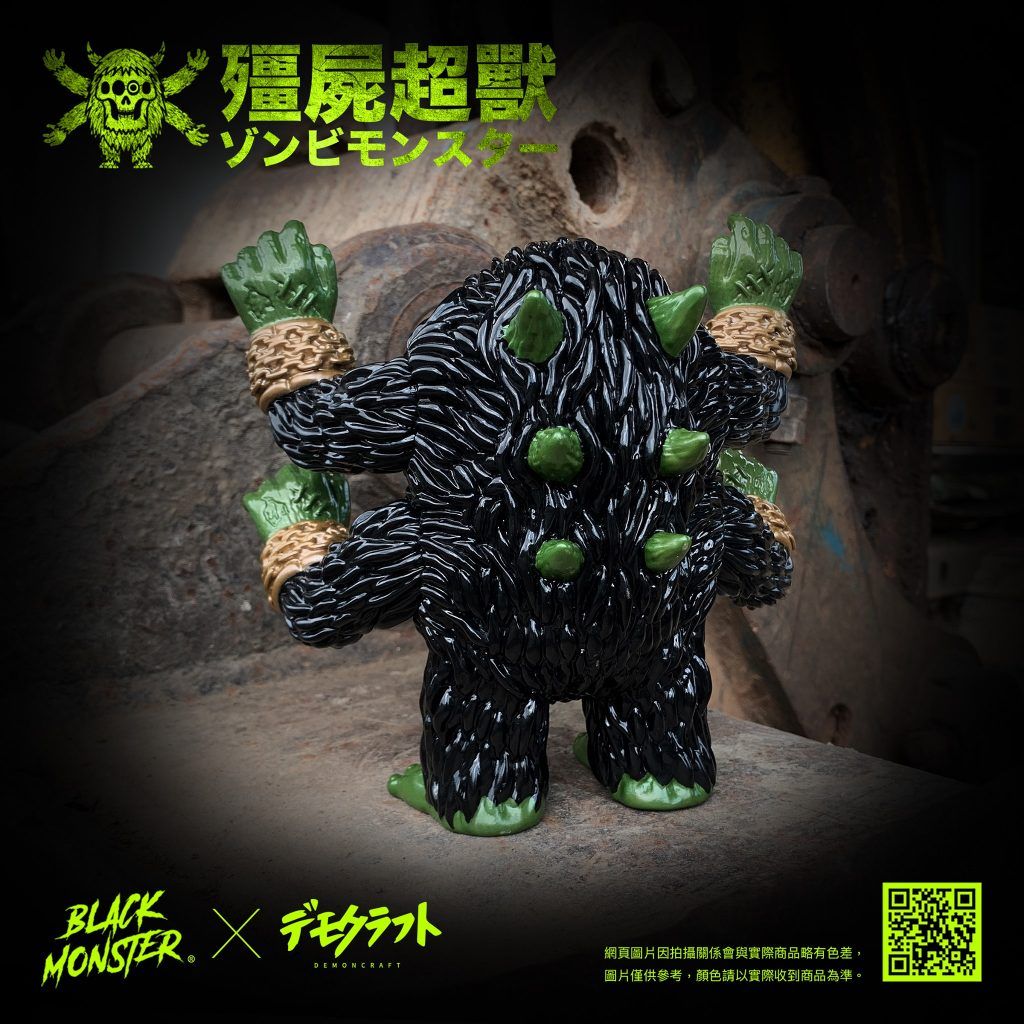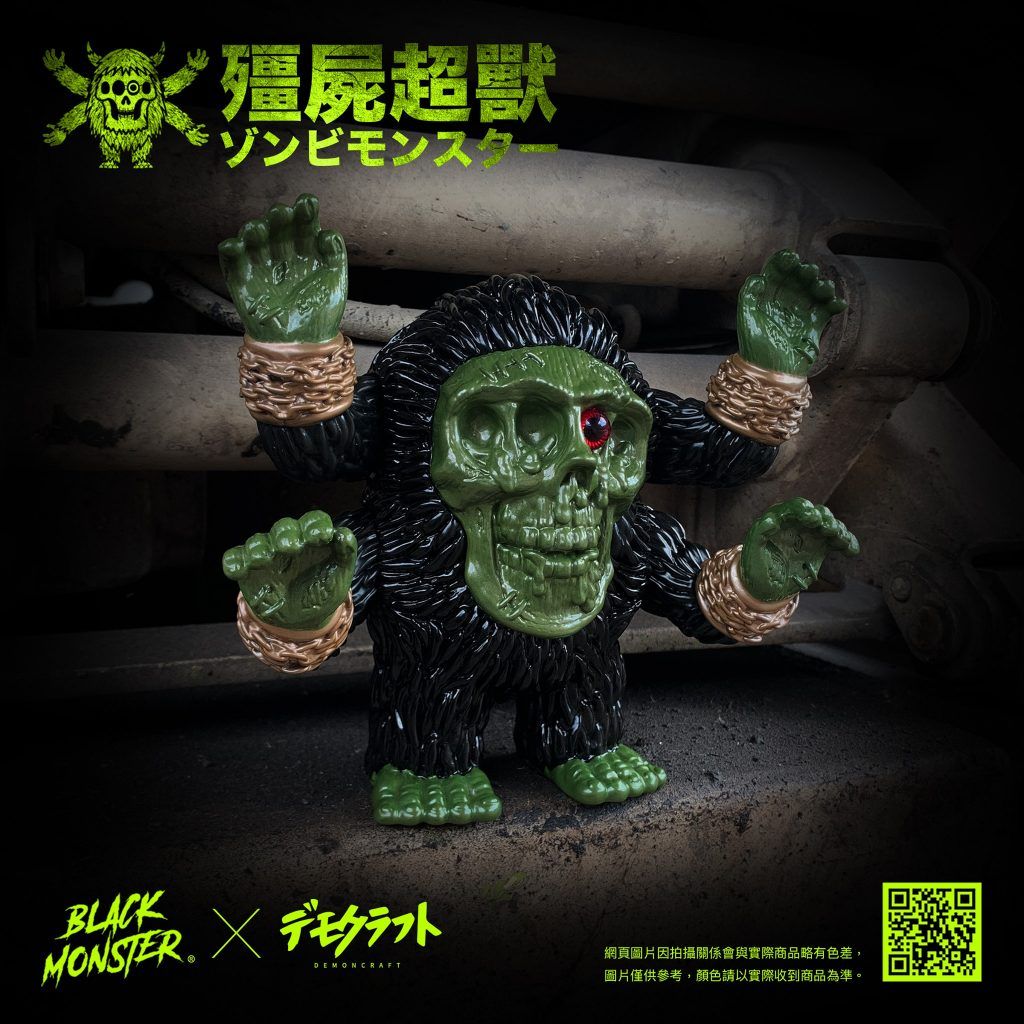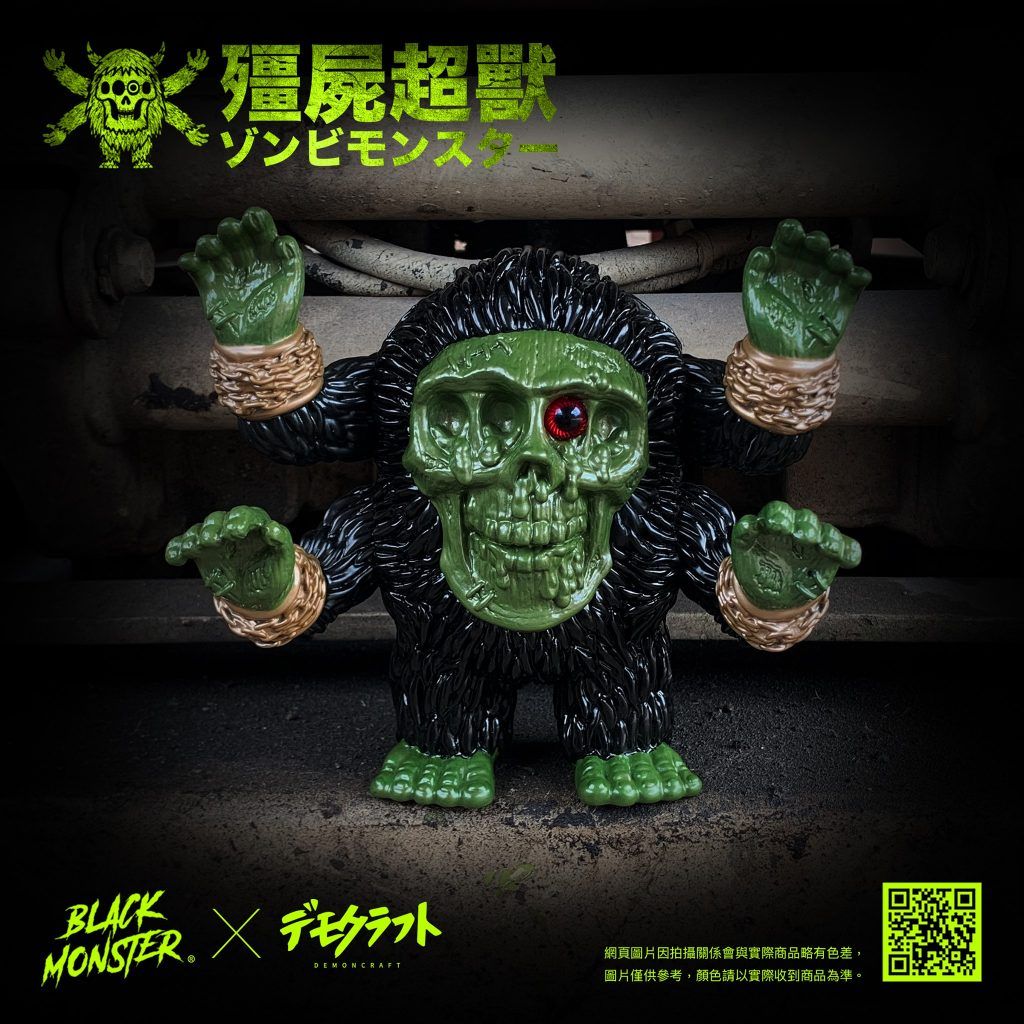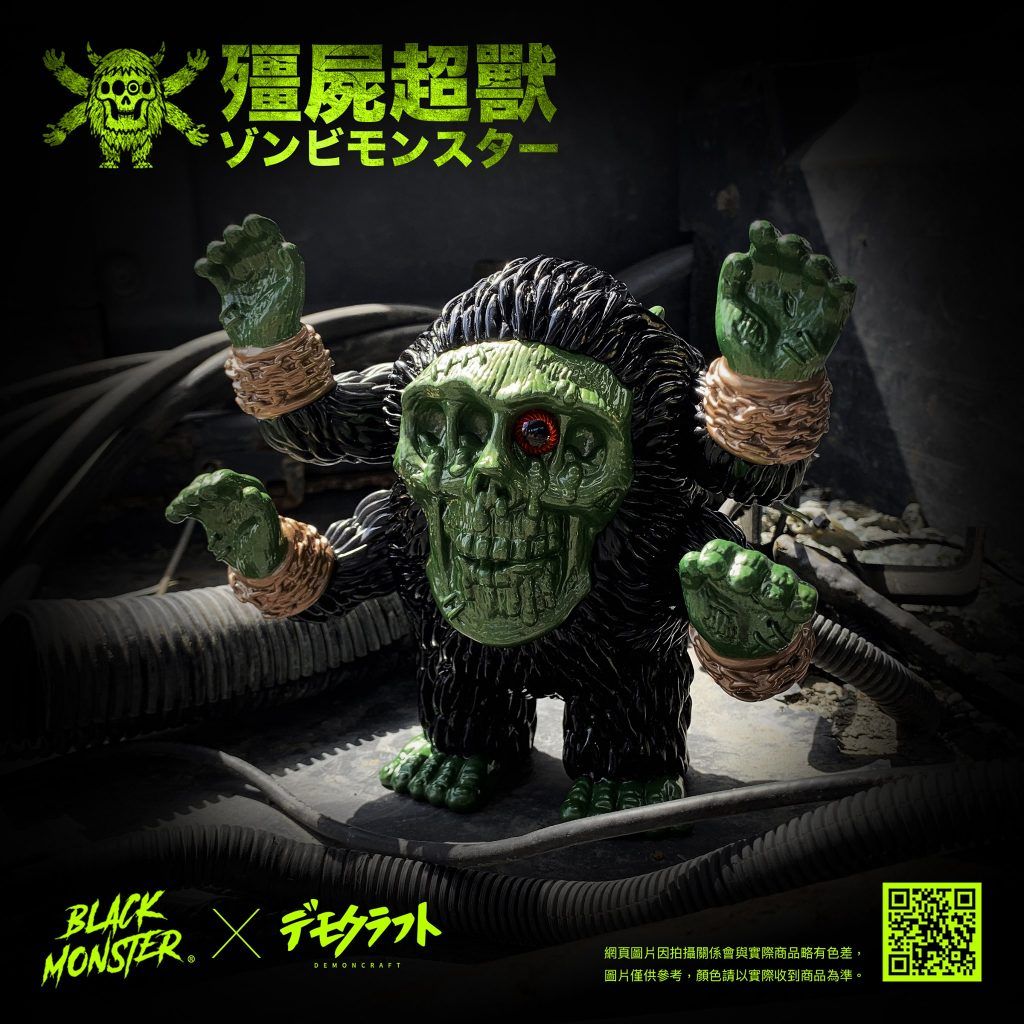 BLACKMONSTER x DEMONCRAFT original grand launch
Appearance Character: Zombie Monster (Classic Ver.)
Pre-order amount: USD$120 / 1set (Free shipping for Taiwan)
Body size: width 18cm X Height 16cm (Weight to 300g)
Body material: SoFubi+Acrylic eyes
Movable body: 4 arms can be rotated
Sales volume: 100 sets through an online lottery
Zombie Monster (Classic Ver.) Limited Lottery Start
If you are interested, please forward this post and email the following personal selection information before September 20 (Monday) 2021.
1. Name:
2. Number:
3. Address:
4. Country/Region (Free shipping only for Taiwan):
5. Facebook or Instagram account name:
6. PayPal account name (for foreign payments/Taiwan free):
The Zombie Monster (Classic Ver.) Limited 100 sets lottery is now on-sale the price is USD$ 120 (Free shipping only for Taiwan)
Successful candidates will be notified of payment by email on September 21 (Tuesday)
After the selected payment is expected to be shipped after September 27 (Monday)
Other remarks: For foreign lottery owner will take additional shipping fee vary from different countries.
*Asia USD$25, Europe and America USD$50(COVID-19 Increase)
The photos taken are for reference only, and everything is mainly presented as physical toys
All islands will be sent by post office parcel box (Taiwan free shipping)
After the selection, please remember to remit the money and ship in the order in which the order is completed
If you have other purchase-related questions, please contact us by FB or IG.
殭屍病毒屍控中,面對病毒感染的超獸
」
殭屍超獸 (Classic Ver.) 限量100體抽選開始,售價NT$3300(含運費)
有興趣的朋友請轉發此貼文並在09月20日(ㄧ)前將以下抽選資料電郵至
1. 名字 :
2. 電話 :
3. 地址 (含郵遞區號) :
4. 國家/地區 (台灣免運) :
5. Facebook 或 Instagram 帳號名稱 :
6. PayPal 帳號名稱 (國外付款用/台灣免填) :
中選者將在09月21日(二) 起獲電郵通知付款
中選付款後預計於09月27日(一) 後陸續出貨
BLACKMONSTER x DEMONCRAFT 原創推出
登場角色:殭屍超獸 (Classic Ver.)
預購金額:NT$ 3300 / 1sets (本島含運費)
本體尺寸:寬18cm X 高16cm (重達300g)
本體材質:SoFubi 油爐搪膠、壓克力眼
本體可動:4隻手臂均可轉動
販售數量:網路抽選共100體
其他備註:國外朋友中選,將會額外收取運費
*亞洲 USD$25,歐美洲 USD$50
*由於COVID-19,有些國家無法寄送
拍攝照片僅供參考,一切以實體玩具呈現為主
本島一律以郵局包裹箱方式寄送(台灣免運)
中選後請記得匯款,依訂單完成順序出貨
若有其他購買相關問題,請透過FB或IG與我們聯繫
Follow BLACKMONSTER on INSTAGRAM and FACEBOOK.
You can get your daily Designer Toy fix from our TTC Mobile App. It's free too! FREE! Download on the iPhone or Android smartphones. Search for "The Toy Chronicle" and all your Designer Toy wishes will come true! Pretty much.
Did we fail to mention IT's FREE.