It is the last day to get your hands on this bad boy! Paying homage to the classic Anime the triple stars, DaStar x Mic Braining x MechNoiz Toys present to you AUTOPUNCH 'Neo Tokyo version. That Iconic Akira red looks are crazy over MechNoiz original TIGERPUNCH. Check this! AUTOPUNCH features a pair of rotatable elbow articulations, and transforms into a Gorilla Fighter when equipped with the original RP helmet!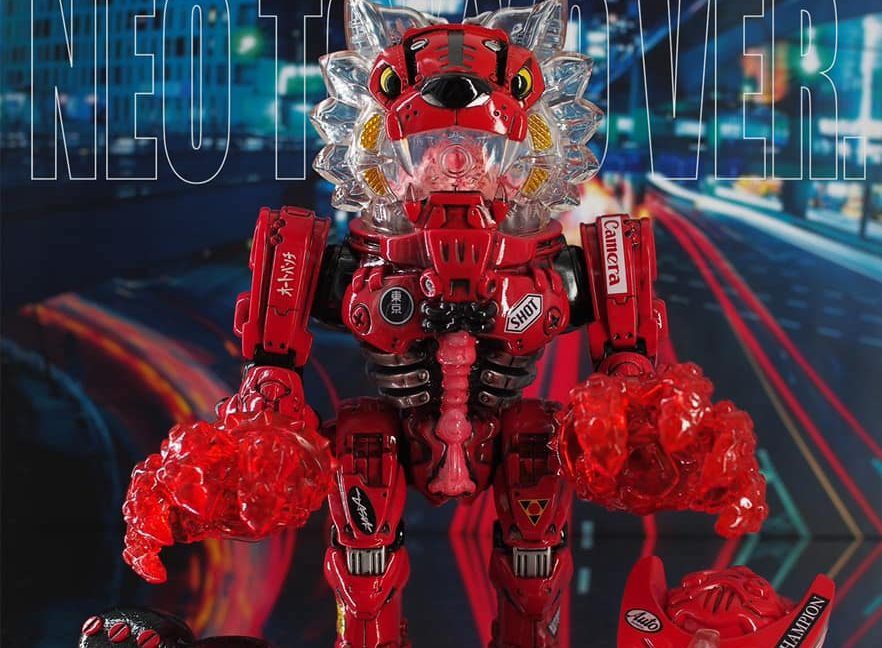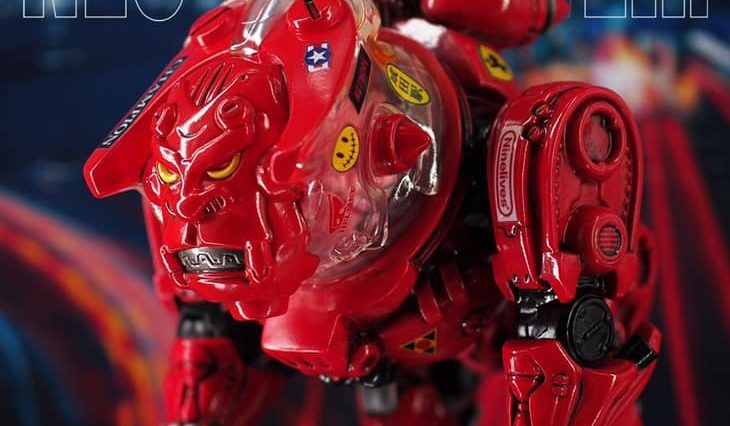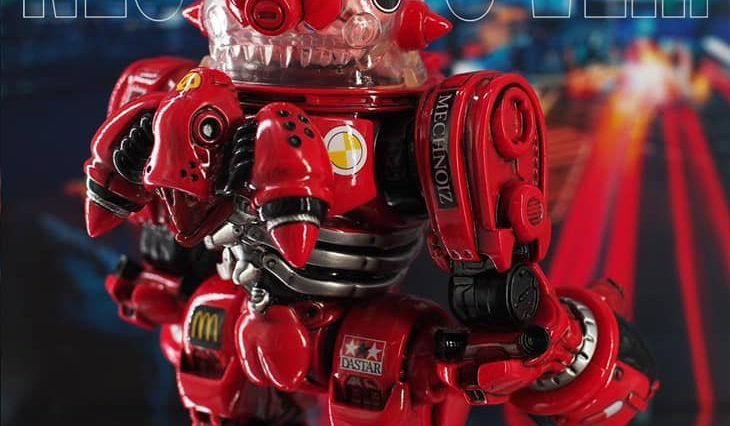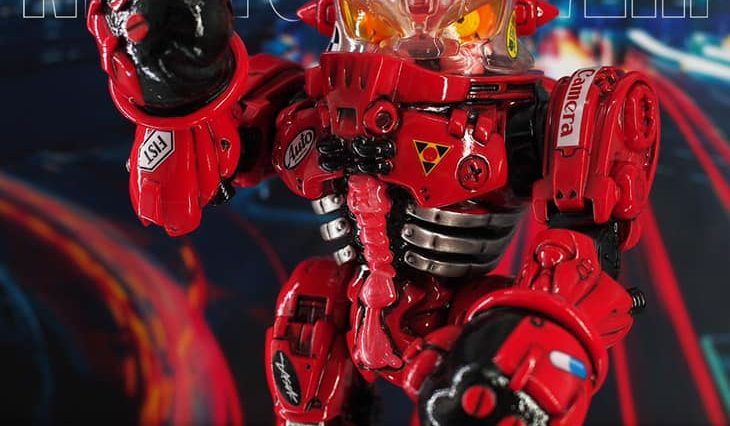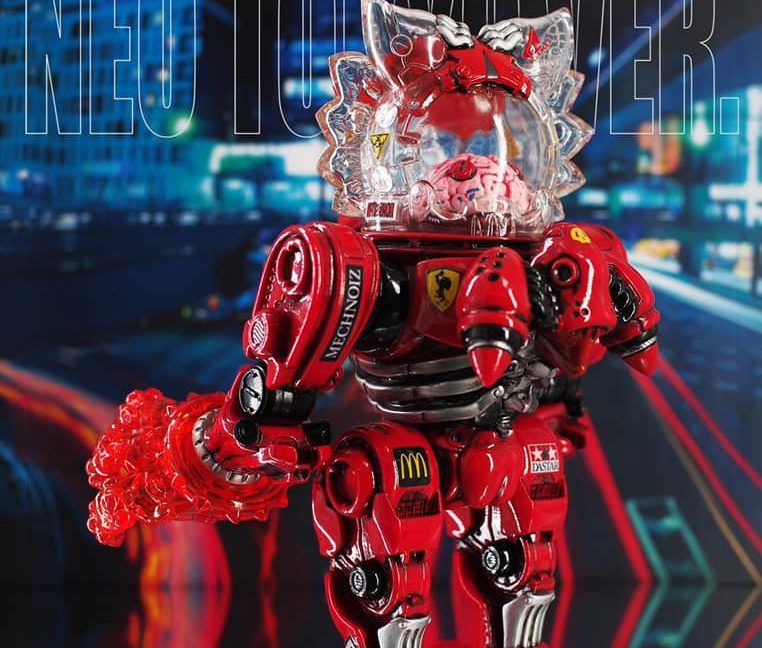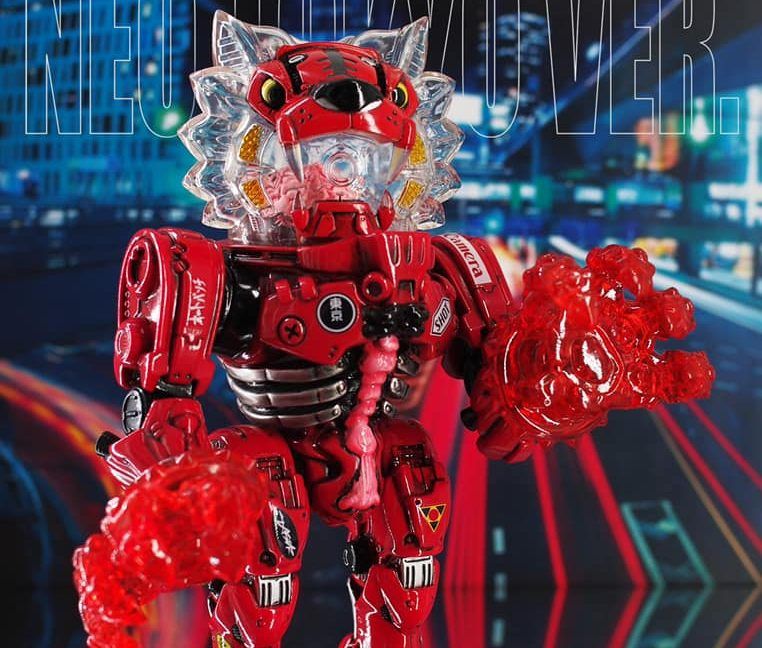 <<<Special Deluxe Set >>>
Each set includes both the TIGERPUNCH and ROBOPUNCH Helmets.
Also includes a pair of Battle Claws and a pair of Boxing Fists. 
AUTOPUNCH 'Neo Tokyo Ver.'
The Cyber Fighter from Dystopian Tokyo!
Colorway and Decal Graphic Stickers designed by DaStar.
TIGERPUNCH designed by MicBraining
DETAILS:
Height: ~23cm (TIGERPUNCH Mode)
Height: ~20.5cm (ROBOPUNCH Mode)
Points of Articulations: 10
Edition Size: 35 Sets
Price: US$135 + Shipping*
.
To order, please send the following by  Facebook or Instagram. or email to [email protected];
<Title: AUTOPUNCH Neo Tokyo Ver.>
Name
Shipping Address
Phone Number
E-Mail
Paypal
.
From Now —–> Sep 10, 2021 FRI
*Shipping Cost Details —>
To Australia, USA, and UK, +Shipping US$15
To EU Countries by E-Express/Vantage , +Shipping US$15/US$20
To Mexico by E-Express, +Shipping US$30
To countries in Asia, +Shipping US$10
Hong Kong by SF Express ('Pay on Delivery'/到付)
.
If the number of orders exceeds production quantity, the rights to purchase will be selected randomly.  Order confirmation emails will be sent on or before Sep 11, 2021 Sat.  Orders will start to ship on Sep 14, 2021 Tue.
The Decal Graphic Stickers are applied on each set with a slight differentiation.  Actual products may vary from the photos shown.
DaStar on INSTAGRAM. Find MechNoiz via Facebook and Instagram. Hit up MicBraining on Instagram. 
You can get your daily Designer Toy fix from our TTC Mobile App. It's free too! FREE! Download on the iPhone or Android smartphones. Search for "The Toy Chronicle" and all your Designer Toy wishes will come true! Pretty much.