Halloween season just begun at MechNoiz toys. The kings of mecha soft vinyl just announced a special 24h lottery for the part1 of their Halloween Special Triple Features.
Starting of with a version of ROBOPUNCH made specially for the spooky season.
This Halloween Mech Boxer is a collaboration with @dastar_art, featuring a pair of rotatable elbow articulations, the helmet can be removed to reveal the eyeballs and brain.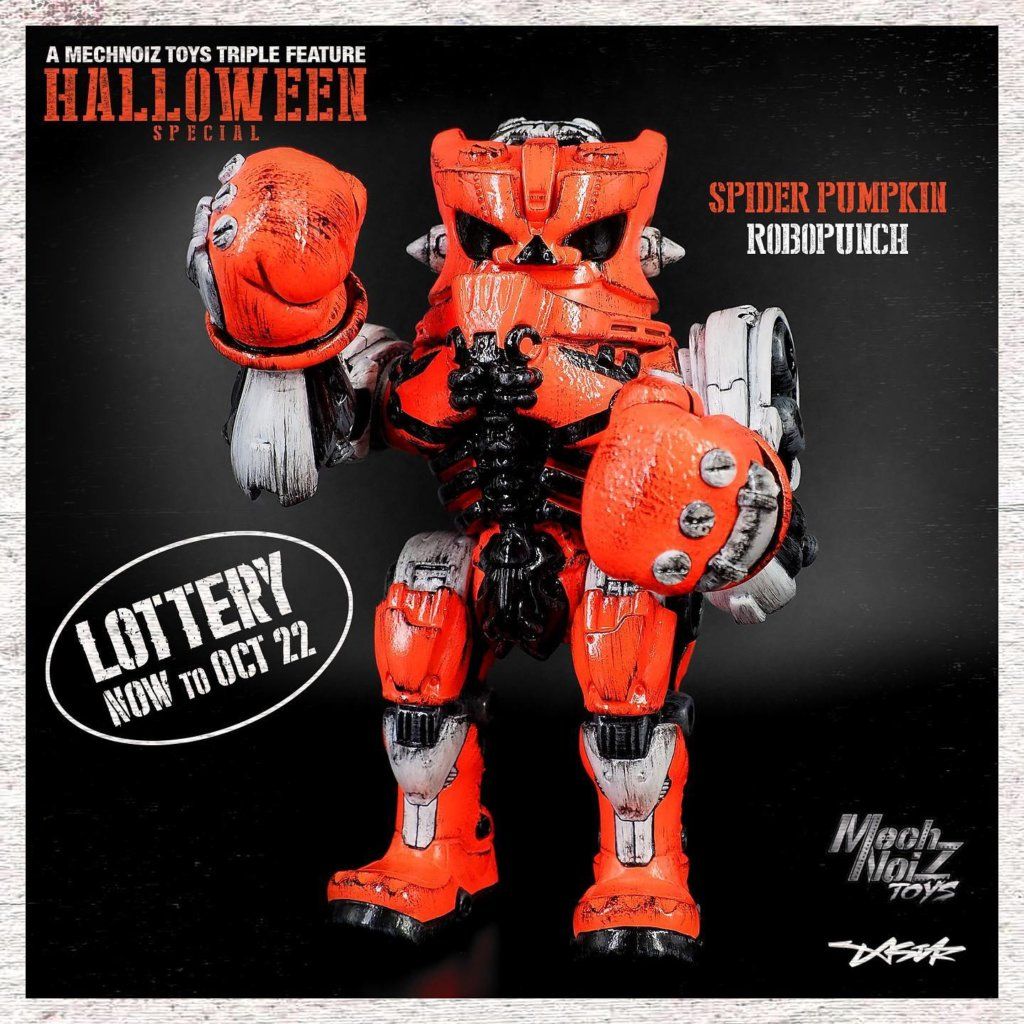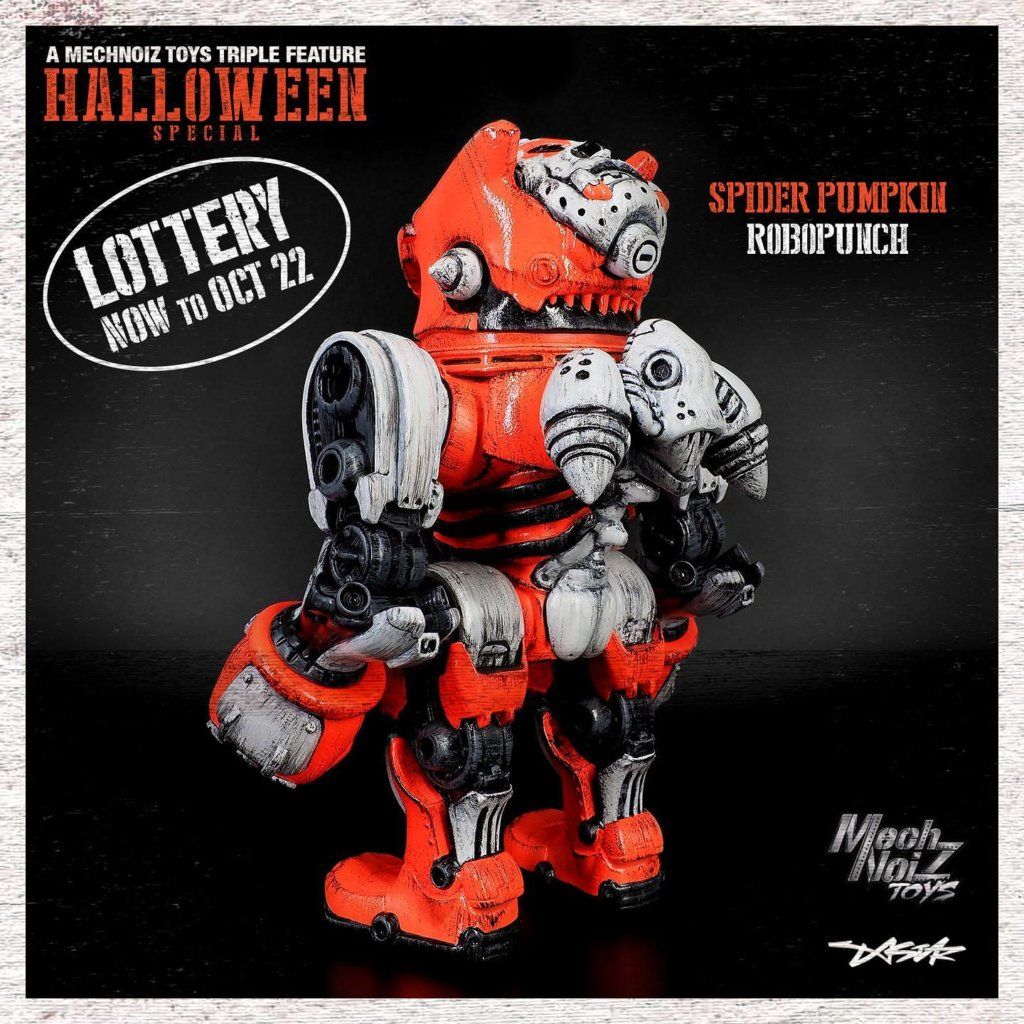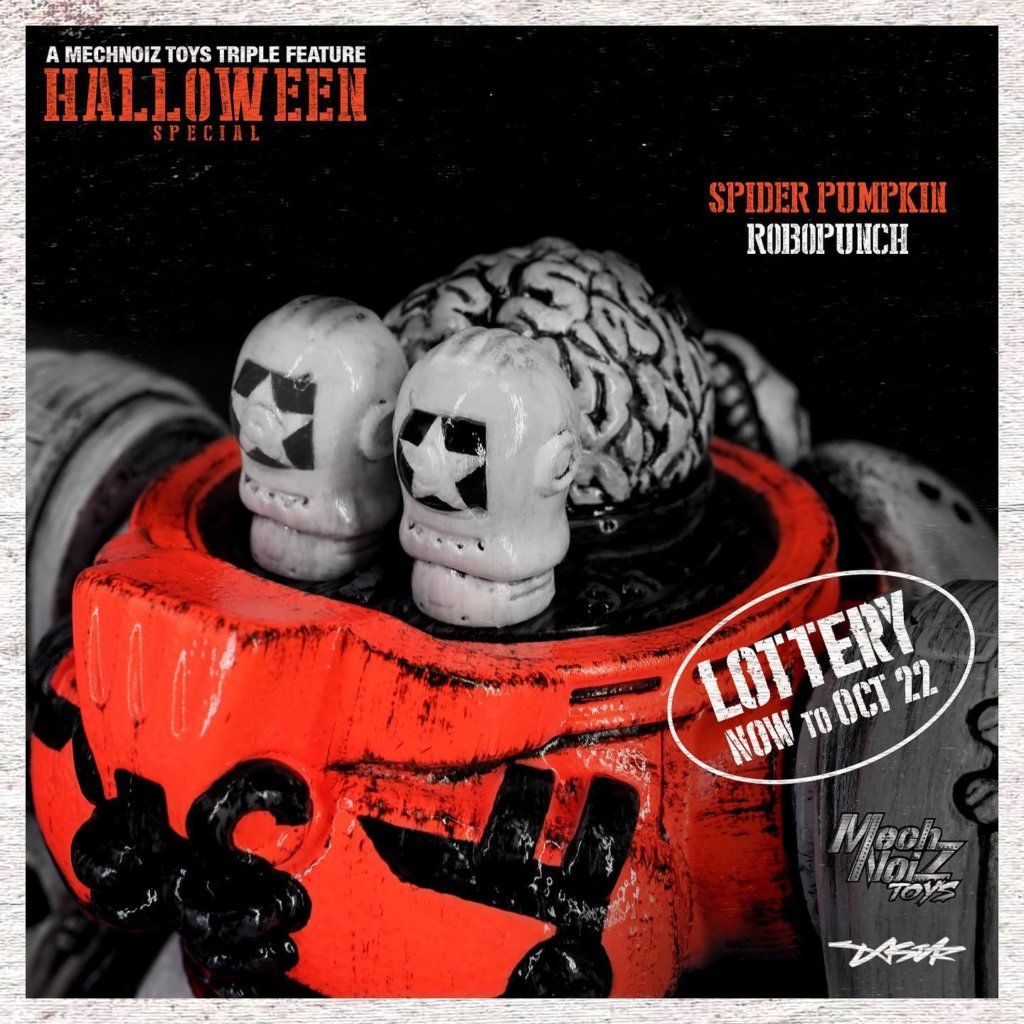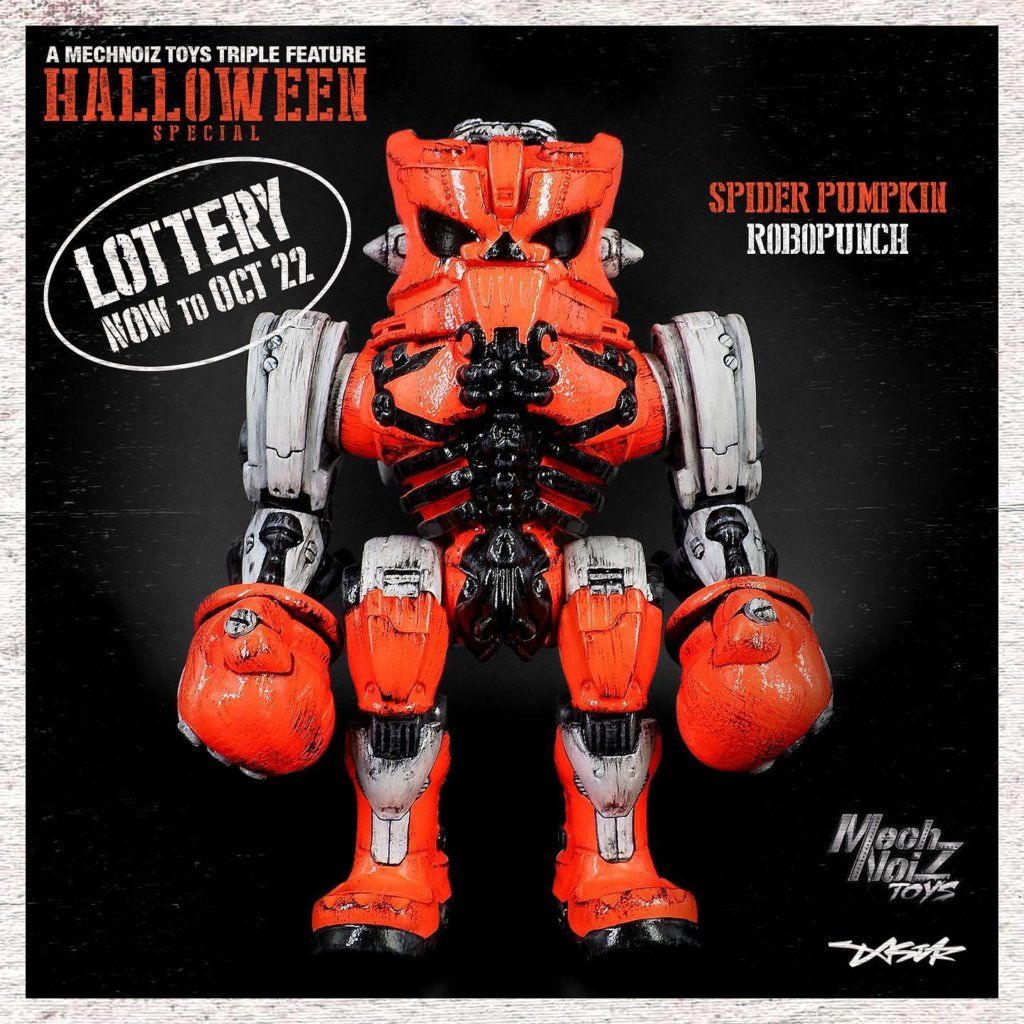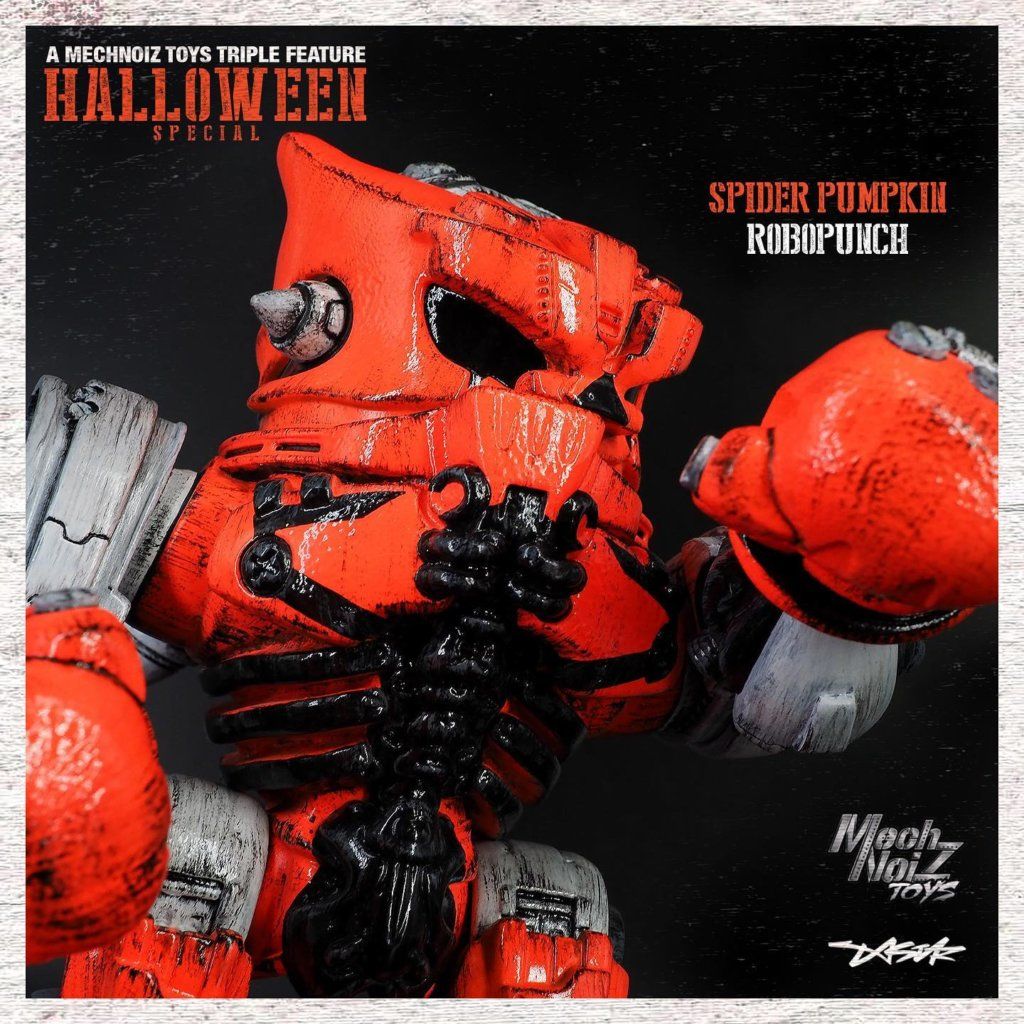 Height: 20.5cm
Points of Articulations: 10
Lotto Deadline:Sep 22, 2020 (Thur)
Price: US$240 (Worldwide Shipping Included).
To enter lottery, please provide followings by DM or email to [email protected]:
NameShipping
Address
Phone number
Email
Paypal.
Lottery Winners will receive email notification on or before Oct 23, 2020 (Fri).Good Luck!
Don't forget to follow MechNoiz at Facebook and Instagram.