Super7 continues the ongoing collaboration with the popular mysterious band Ghost!
Just in time for Halloween a new ReAction figure of the leader Papa Emeritus III appears on a Mummy Dust dollar bill cardback. That's the currency that the devil himself uses, so you never know right?
Also rejoice if you want to decorate your home for the season with the blessing of the evil Papa himself, a Papa Emeritus III Paper People 52-inch glow-in-the-dark jointed and posable decoration is also available!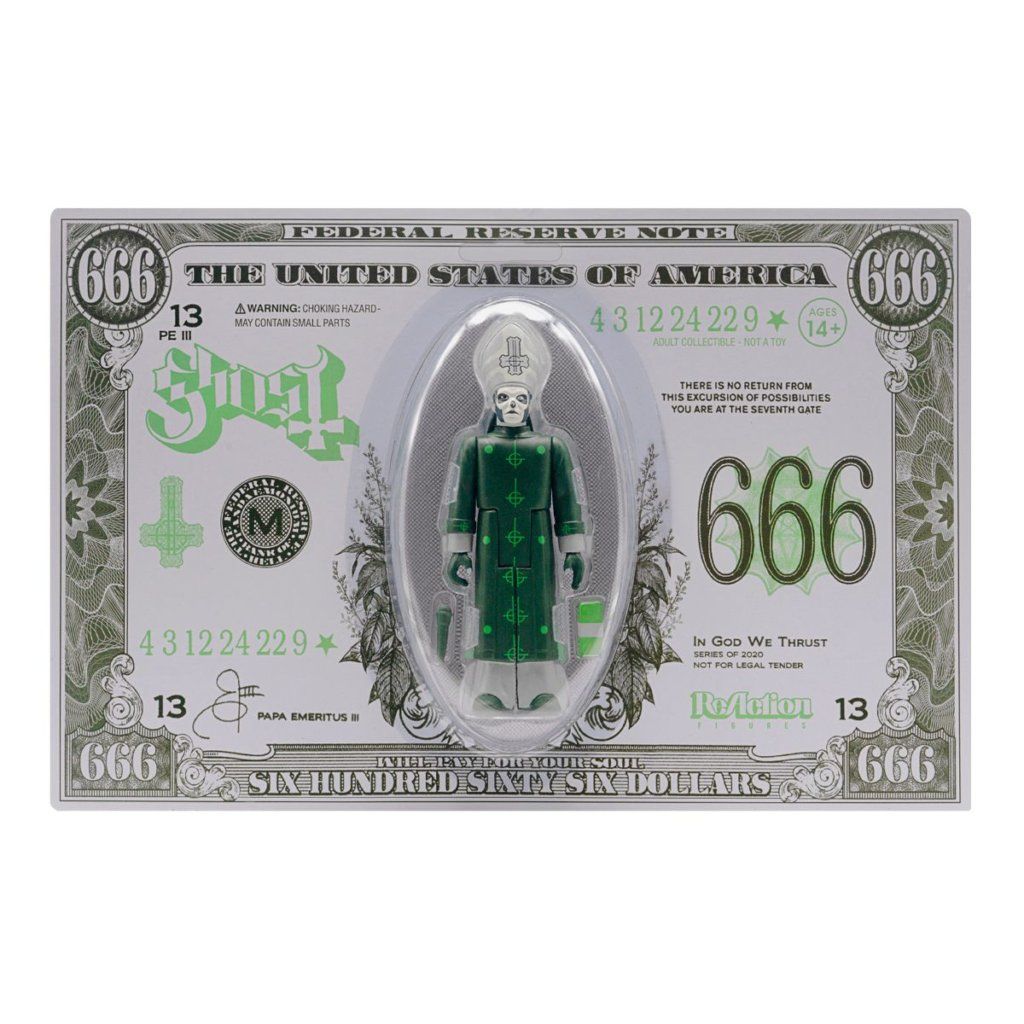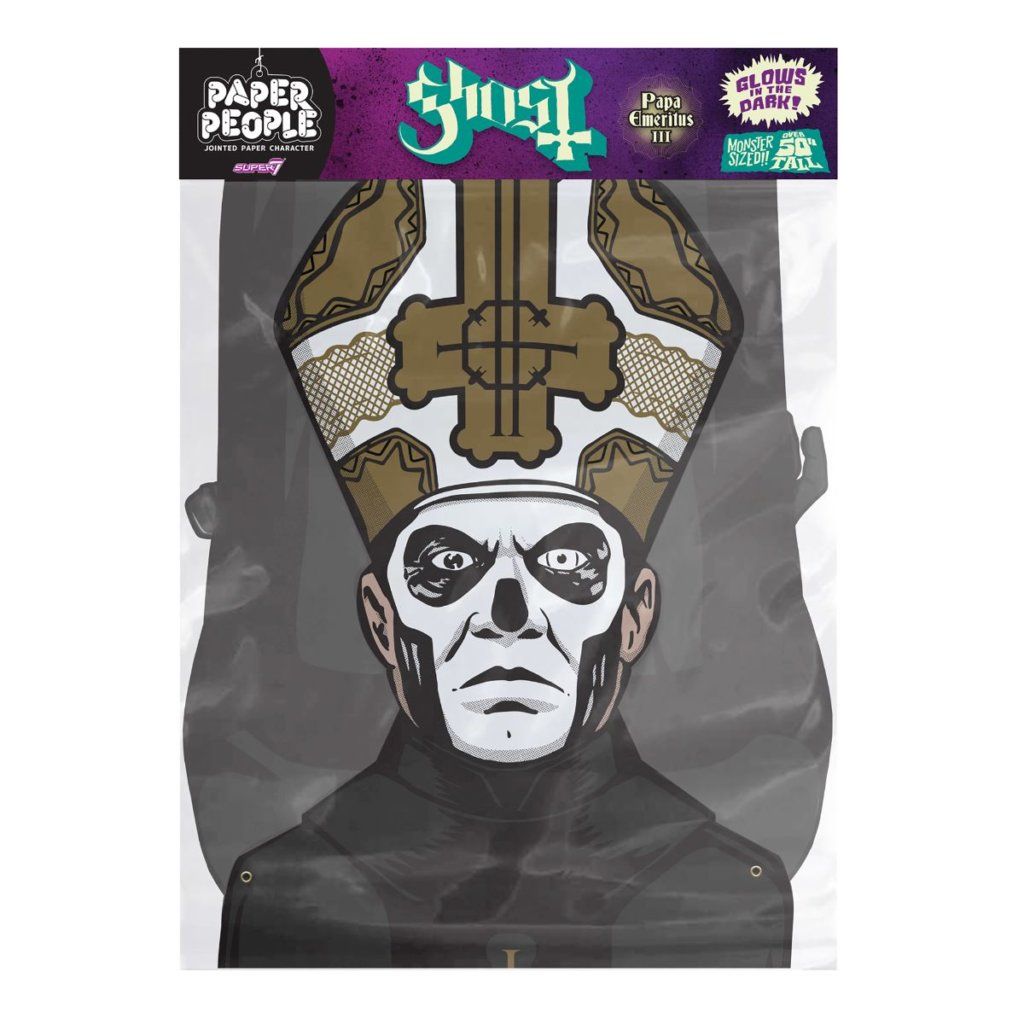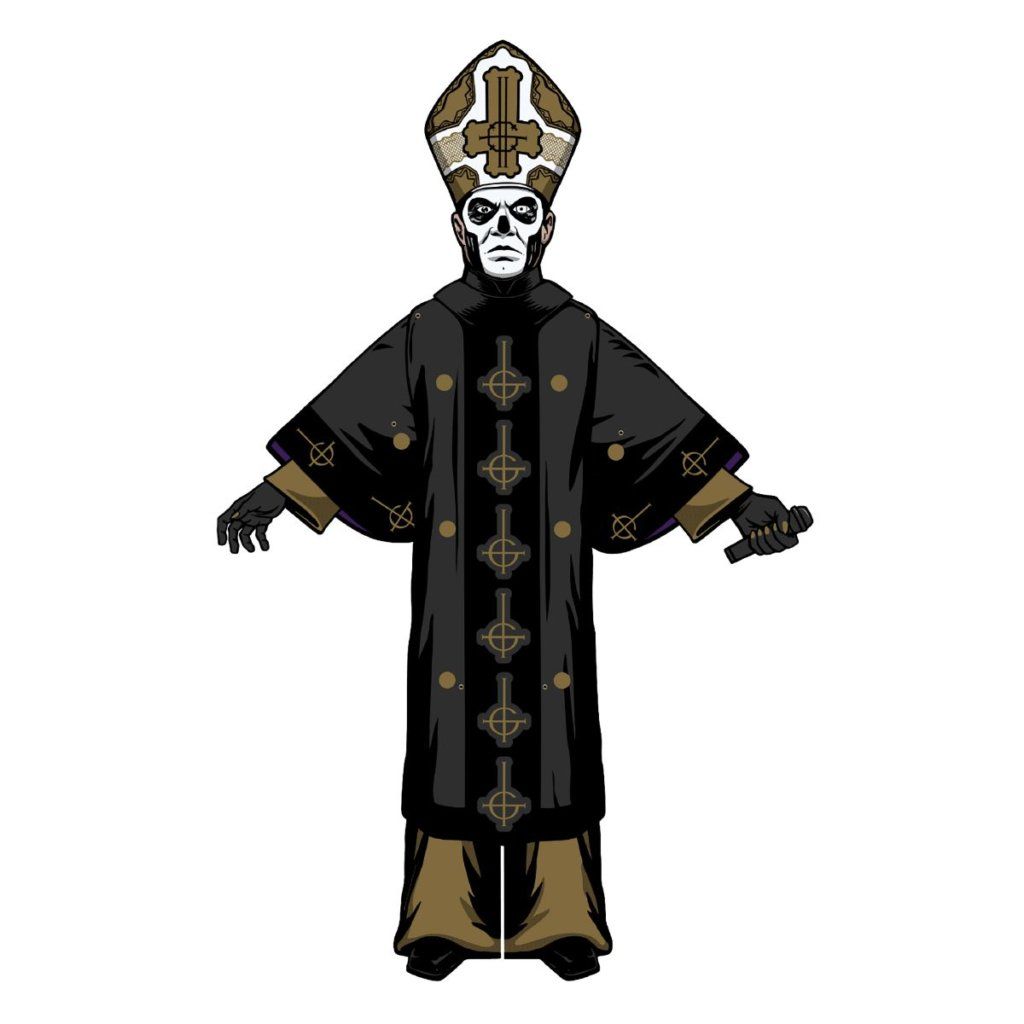 Also, if you're into Ghost, this amazing ReAction figure is still available.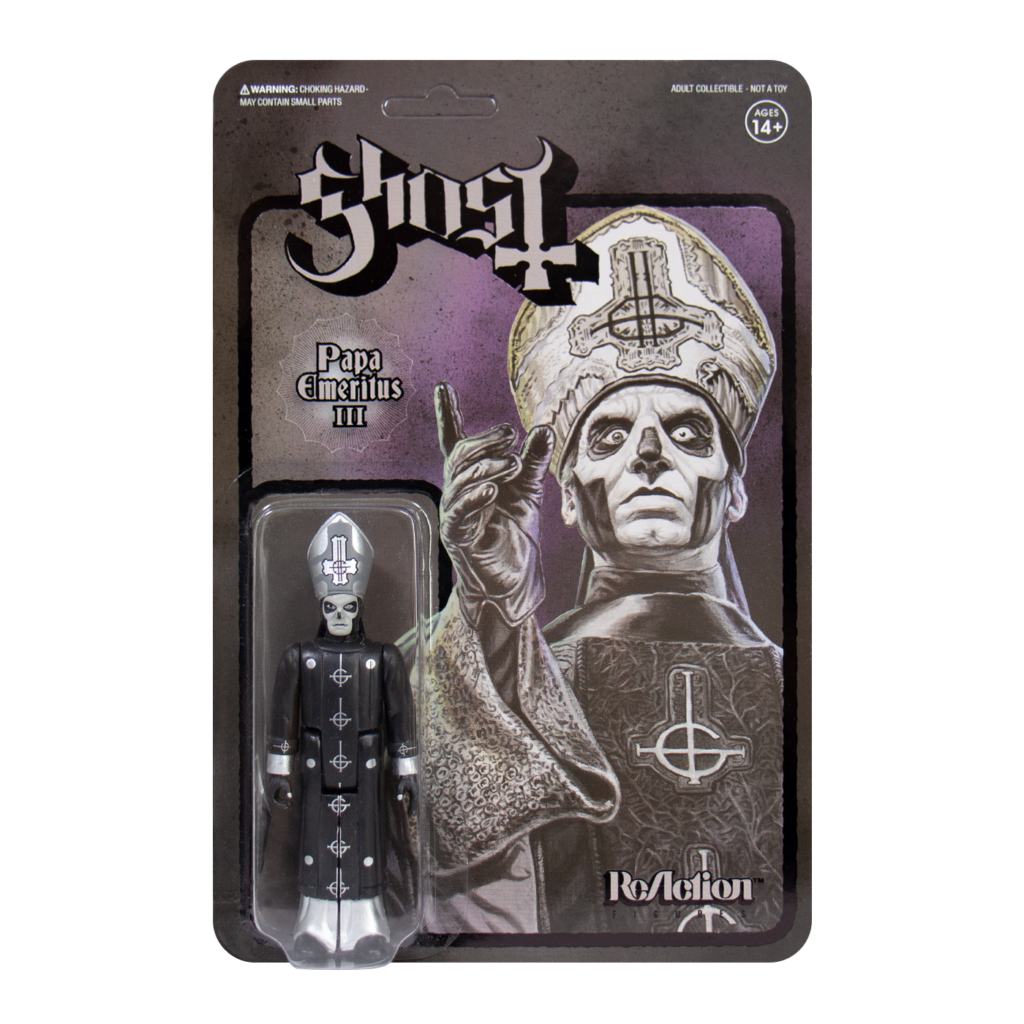 $18 for the ReAction figures and $25 for the Halloween decorations.
Now available at super7.com.