We Become Monsters today released a follow up to the Shagghoulie! A new 13 inch 6th scale beastie, this time in 3 variants. Choose from Nosher, Skelechub Returns, or Chthonian.
All are hand-made in Las Vegas. Each release is roughly 13 inches tall. All are articulated 6th scale body with custom resin hands, feet and head, and hand sewn jumpsuit. Hand cast, hand painted, articulated resin art toy / mixed media. Articulated torso, waist, shoulders, biceps, elbows, hips, thighs, and knees and neck. Wrists and ankles not articulated.
First up we Chthonian. Worshipers of dark gods, these still barely-living ghoulish bastards slowly mutate into Shagghoulies or Noshers, depending on what (who?) they eat. Unlike Shagghoulies and Noshers, they do not feed on the dead, and must consume living prey. Chthonian has already sold out.
[frame align="center"]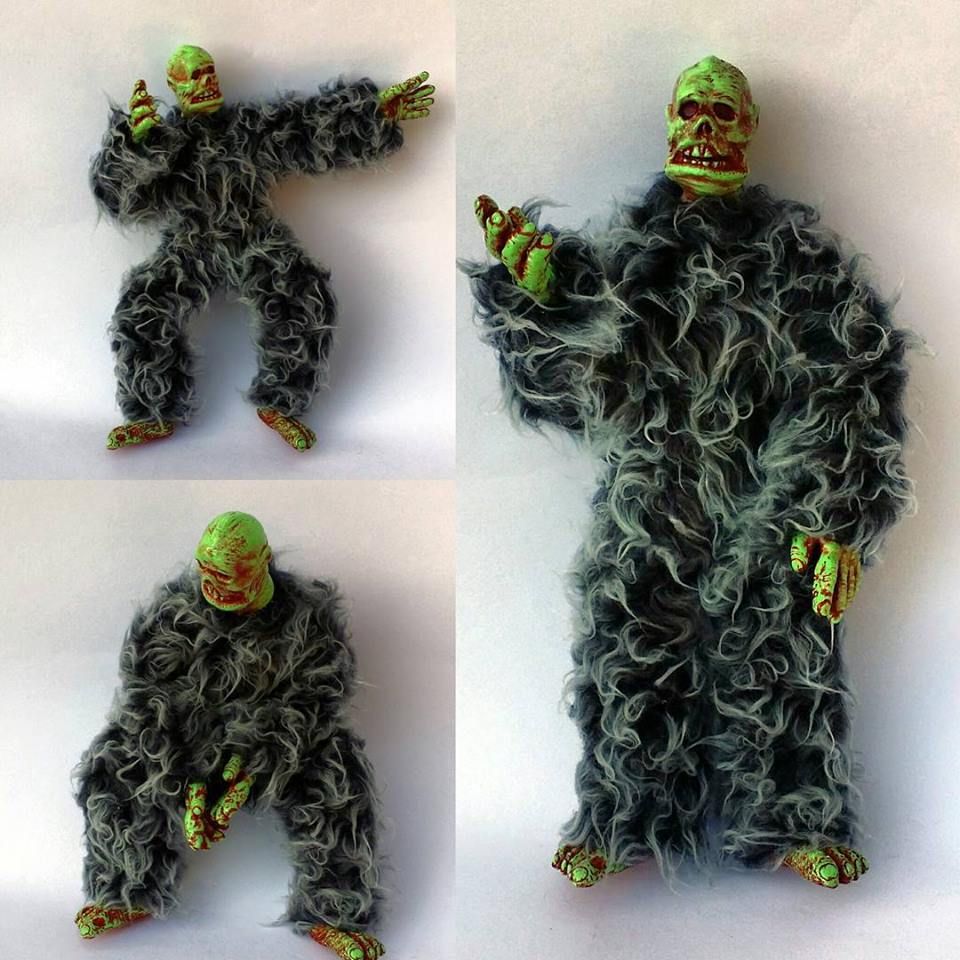 [/frame]
Next up we have Nosher. A graveyard foodie! Nosher, a more discerning relative of Shagghoulie, only dines on free range, organic, non GMO corpse bits. Nosher is available HERE for $80/£52
[frame align="center"]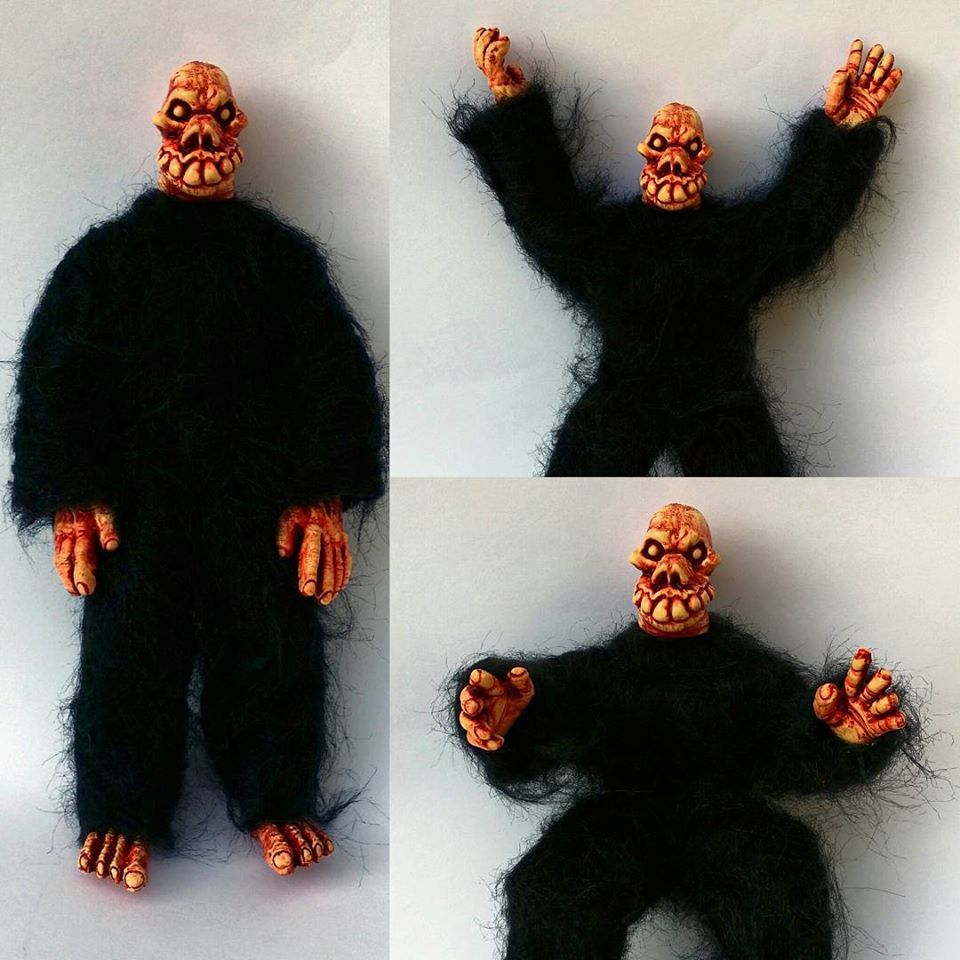 [/frame]
Finally we have The Skelechub Returns! A goofy little ghoul, returns! With his new Shagghoulie style body, he's got all the moves now, even if he no longer has both eyes. Again, priced at $80/£52, you can pick up Skelechub Returns HERE.
[frame align="center"]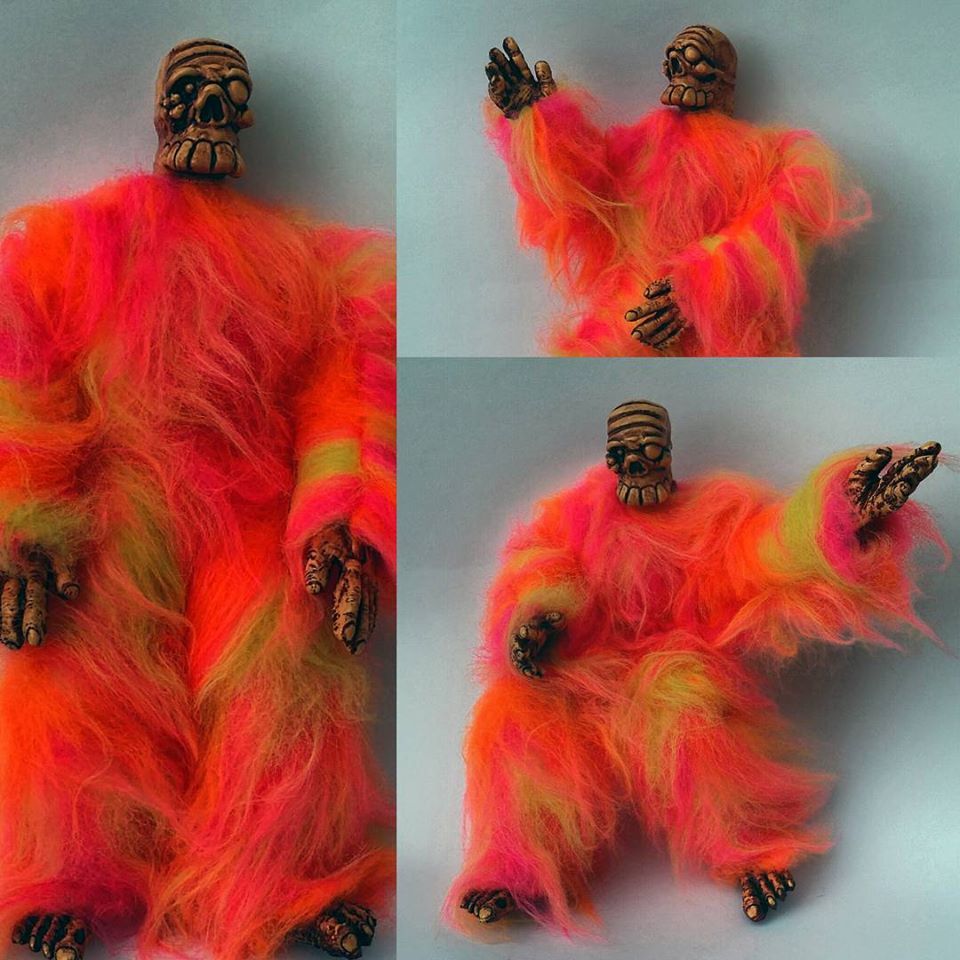 [/frame]
You could have also nabbed the Eldritch Super Set of 3 in Greenish Yellow, but someone beat you too it. Sold out. Priced at $200/£129 for the set of three.
[frame align="center"]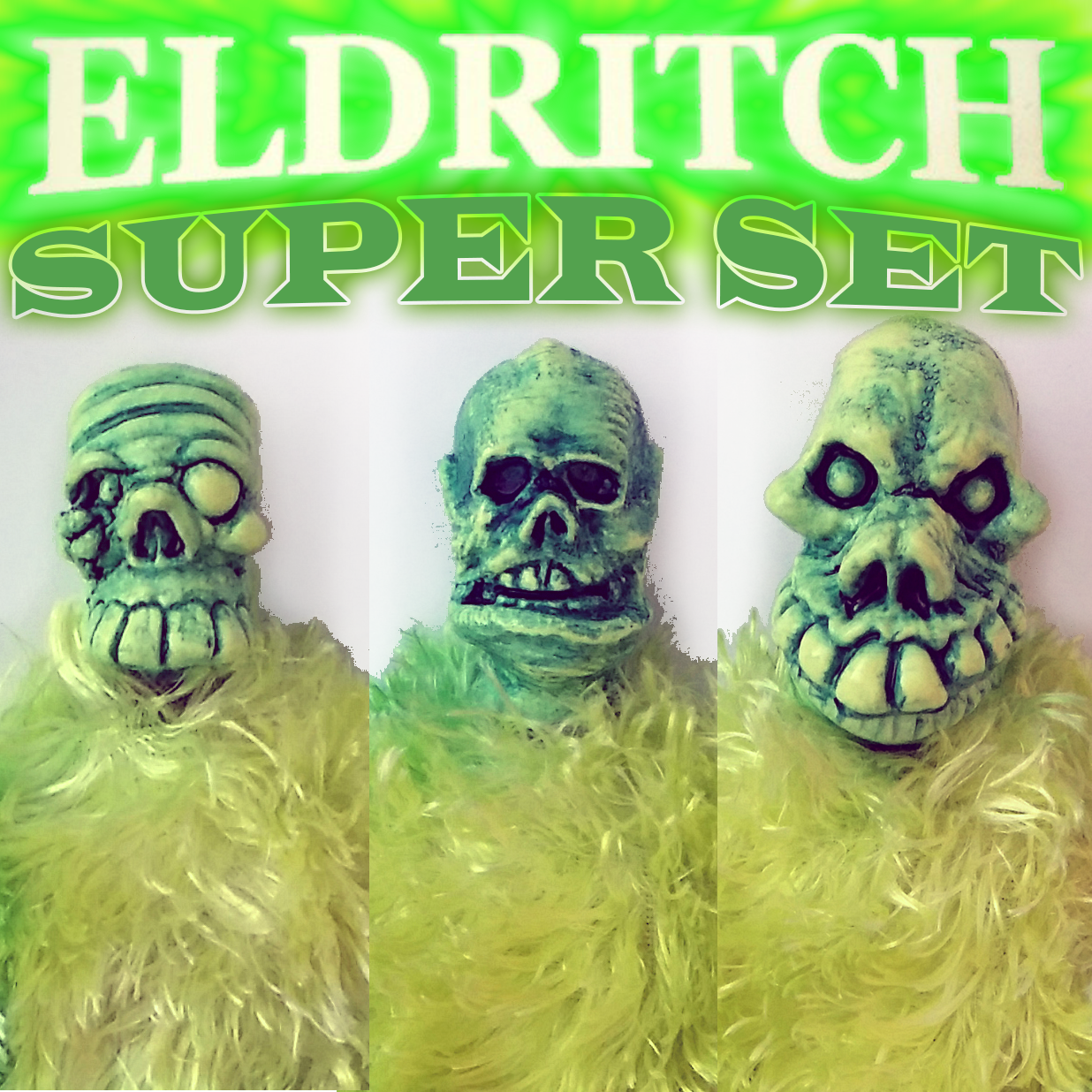 [/frame]
You can check out We Become Monsters at the following locations:
Facebook: http://www.facebook.com/WeBecomeMonsters
Personal Facebook: http://www.facebook.com/chrism8re
Twitter: @webecomemonster
Instagram: @webecomemonsters
Store: http://webecomemonsters.storenvy.com/