Arsenal of Artists sure know how to throw a party! Last month they had their succesful No Toon Left Behind show, and next weekend they'll be taking on the icon that is Batman in their Day of the Bat show. Playful Gorilla, Cash Cannon and Dad's Cartoons proudly Presents The Arsenal of Artists "Day of the Bat!" A group art tribute show to the the Dark knight himself. The Arsenal of Artists is unbelievable roster of talented artists ranging from toy artists to customizers, from digital illustrators to 3d artists. Each participating artist will bring original artwork with to celebrate DC Entertainments Batman Day and pay homage to Batman himself.
[frame align="center"]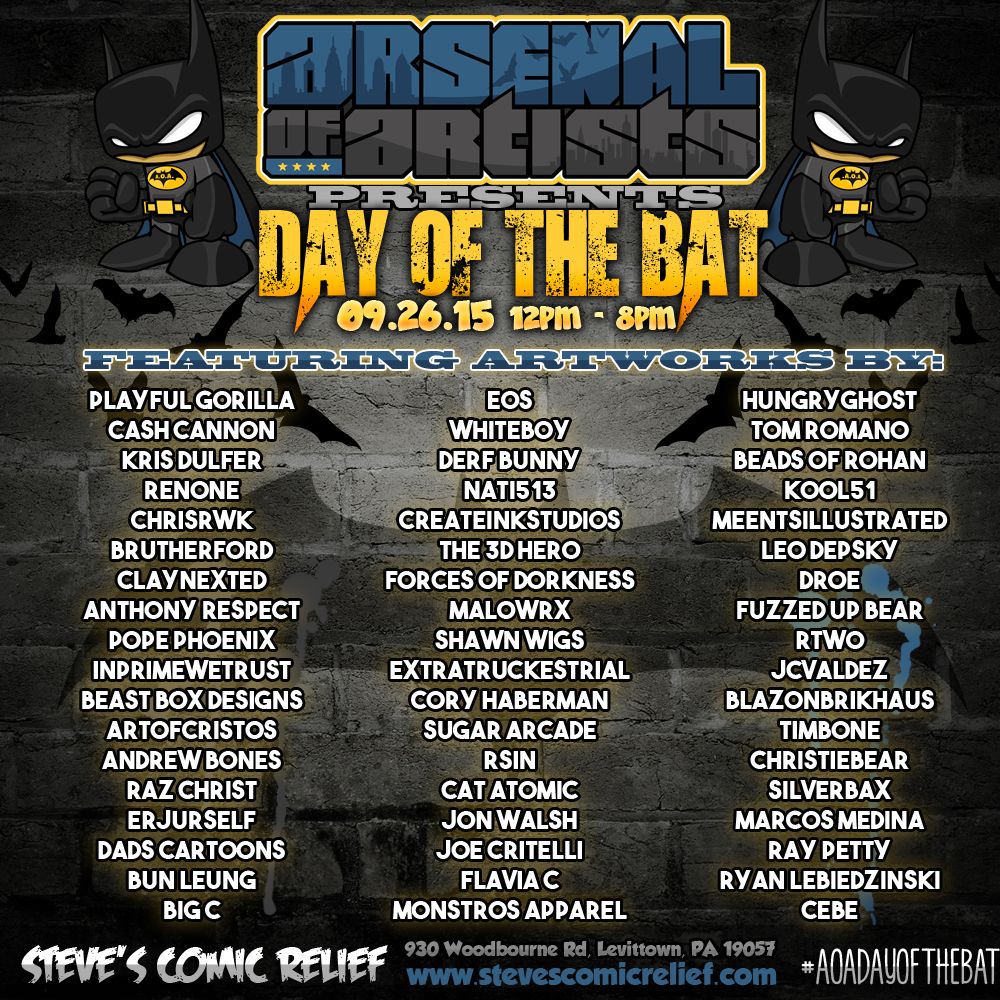 [/frame]
That is a pretty legit line-up of artists involved. The show opening is being held at Steve's Comic Relief, 930 Woodbourne Rd, Levittown, PA 19057, on September 26th, 2015 between 2pm – 8pm. Followed by an online showing of artwork at www.arsenalofartists.com. With door prizes, raffles, drinks, exclusive Bat shaped pretzels, Batman masks for the kids, a special appearance by the Dark Knight of PA, a cosplay contest and a custom wrapped Slingshot aka The New Bat Cycle, Day of the Bat will almost guarantee you a great time!
We wish we lived in or near Levittown, PA! Cos that looks like it's going to be an epic show/day.