Cult Mini Figures have gone all bootleg on us and created this pretty nifty mini-figure – Optimus Gruff. Taking on the obvious Autobot leader, Optimus Prime with a more ripped body than usual.
[frame align="center"]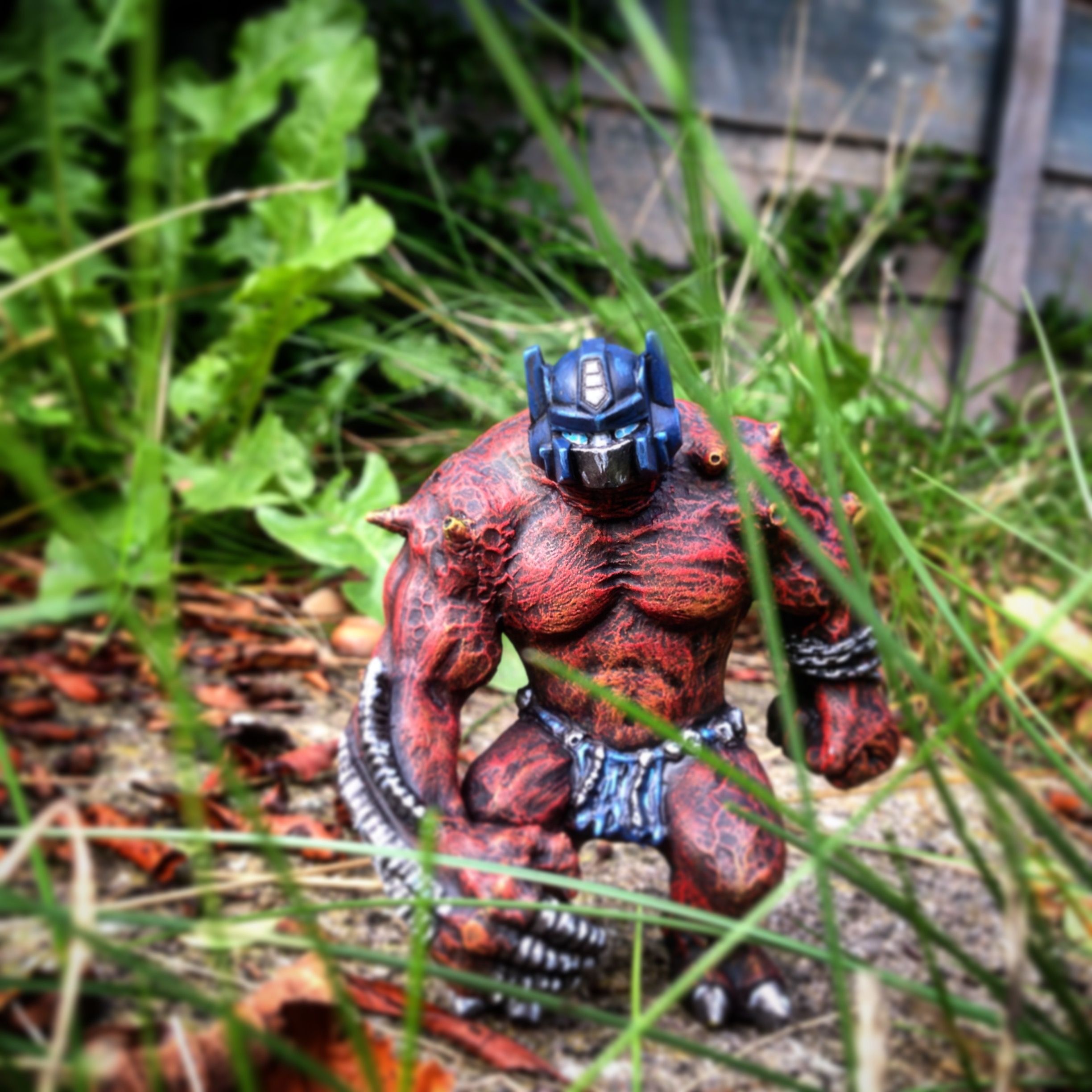 [/frame]
Cult Mini Figures wanted to experiment with the mold-making & casting process. Making a couple of versions before settling on the above version.
CMF had this to say about themselves…
[pullquote]Myself I sort of fell upon this by chance, searching the net for my day helping people with learning difficulties engage in art. I first started with lego figures, handpainting and moving on to the more designer vinyl toys as i gained more confidence, and finding artists to be inspired by (UME Toys are just awesome) I try to use a range of media but hand painting old toys (transformers mostly) is my favourite. Each box will contain a variety of stuff… toys, artwork, prints, etc. and will be well worth the price. Since some of the items are very rare, they'll be randomly dispersed through out the batch of 13 boxes available. This means almost each box will be different from the rest. Limited to only 13 boxes per price level. Everything will be signed and of course free stickers![/pullquote]
We really love this little Optimus Gruff 3.5inch mini-fig. We are glad to see they will be available for sale soon HERE for £15.99.
You should go give Cult Mini Figures a follow on Facebook, Instagram and their website!