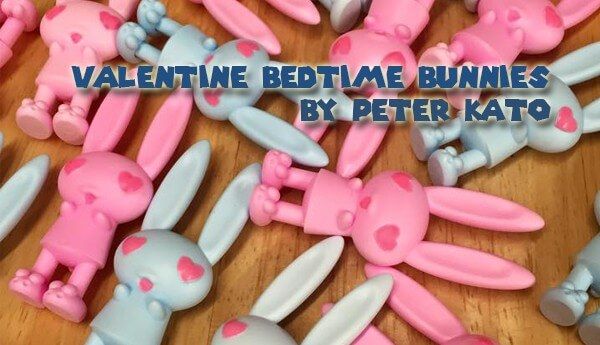 Peter's  newest sculpt for Bunnie series will be available this Thursday 8pm eastern on peterkatoshop.com . Two colours to choose from for your Valentine. Peter Kato bunnies are to die for and have the power to melt anyones hearts right nn time for Valentines day are the Eye Heart Bunnies Peter's newest sculpt expansion of Peter's Bedtime Bunnies series. Here to show undivided love & affection the bunnies signature "heart-shaped eyes" tell all. Their moto, Love with all your might.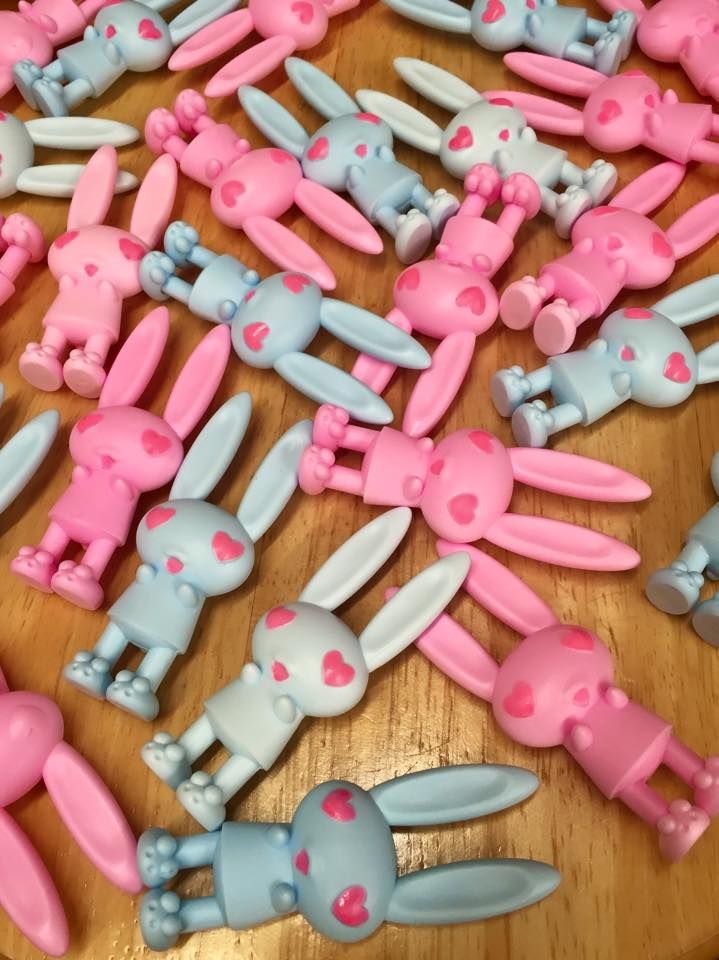 They will be available here Thursday Feb 5th 8pm EST (UK Friday 1AM )and will come in 3 varieties: one baby blue one pink with painted highlights and one blank pink. Each figure is handmade and will be priced at $25 each (around £16)
Hold on hold on Peter treats us to Valentines Sleeptime Bunnie! they will also be  available on peterkatoshop.com will be some marsh mellowie white Sleeptime Bunnies~ Thursday Feb 5th 8pm EST (UK Friday 1AM ).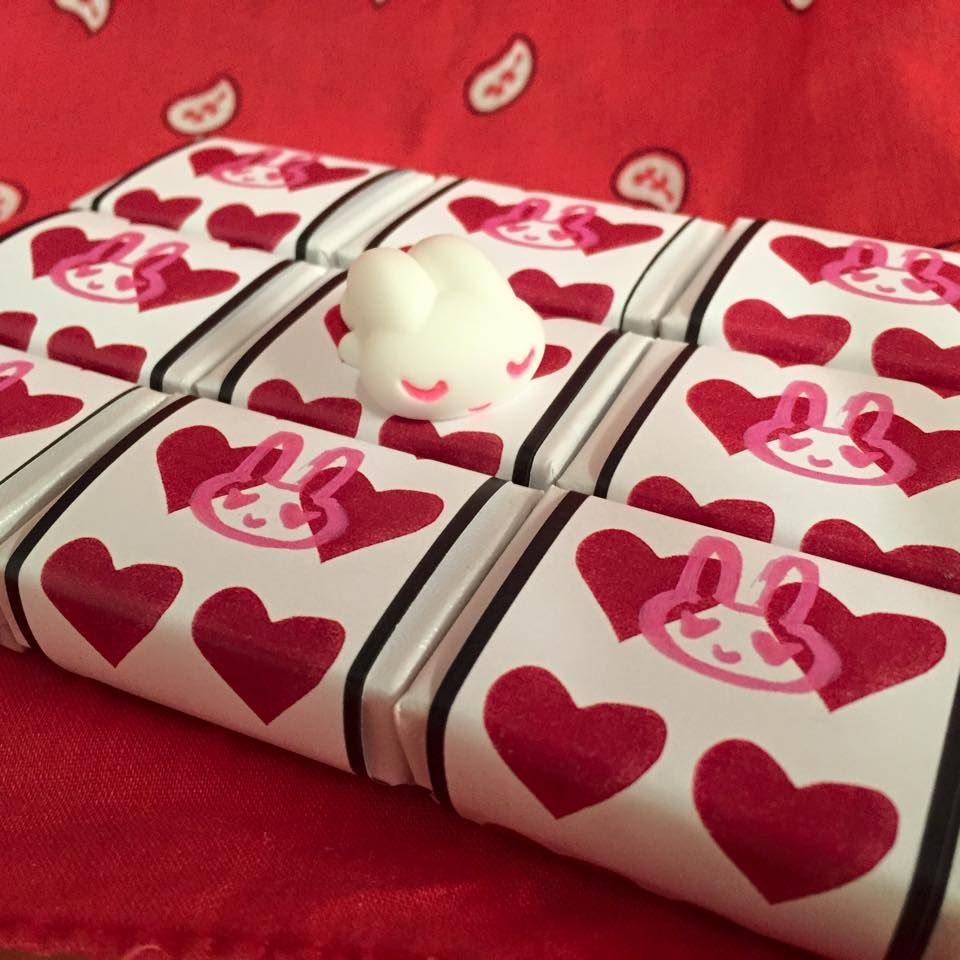 You can find Peter via http://peterkatoshop.com/ Facebook ,Twitter and Instagram