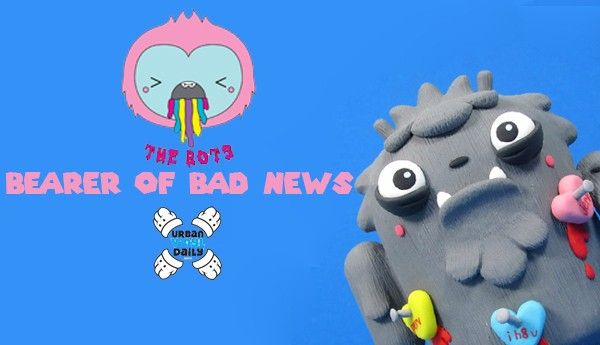 The guys over a Urban Vinyl Daily dropped us a line with a nice little project and calibration with Jenn & Tony Bot for another Valentine's Day custom Android release! 'Bearer of Bad News' is a series of four custom 4″ Android figures featuring great sculpting and custom magnetic candy hearts with rude sayings on them. This release will go live in the UVD store at Noon EST Friday February 6th HERE for $75 (around £49) each. If you are looking for the perfect gift for you Valentine this is it!
Sadly, Valentine's Day isn't always filled with the warm fuzzies. Every once in a while, the Bearer of Bad News rings your doorbell and has a disheartening message to deliver. This monster has three candy hearts pinned to his chest with downright rude sayings on them…and it looks like he has a message for you!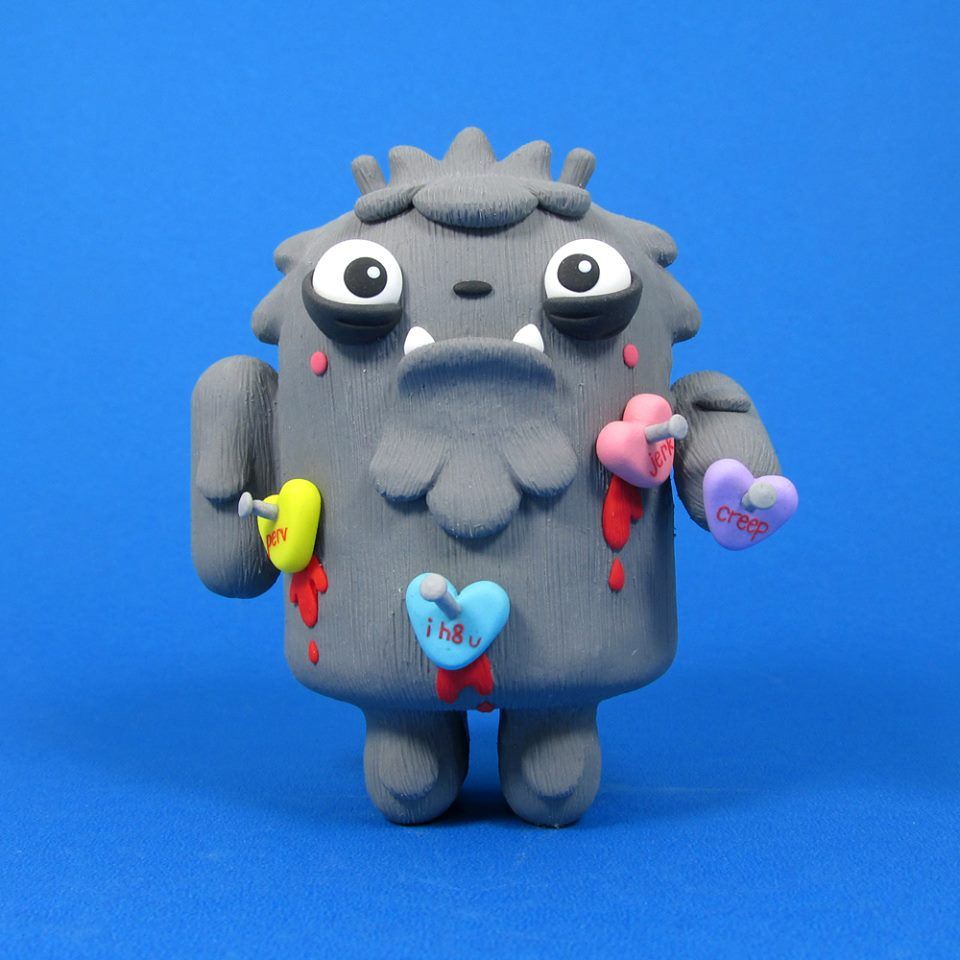 Poor chap! got to say even the blood looks cute.. not sure how many are made but be quick as The Bots work sells out QUICK. Noon EST Friday February 6th is the date to remember and direct link HERE.
Check out The Toy Chronicle Spotlight Jenn and Tony Bot HERE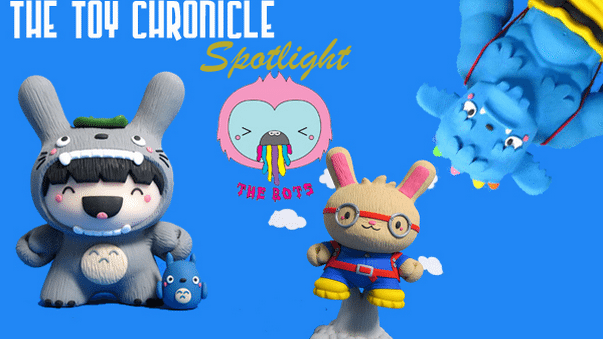 The Bots social media sites and get a custom Via