LA based artist Gary Baseman website and 3DRetro website have teamed up again to bring us this cute meltable – Ahwroo Creamy. This sweet & naive creamy character who easily melts for unattainable beauty transforms into the expressive and vicious toothy creature, Ahwroo.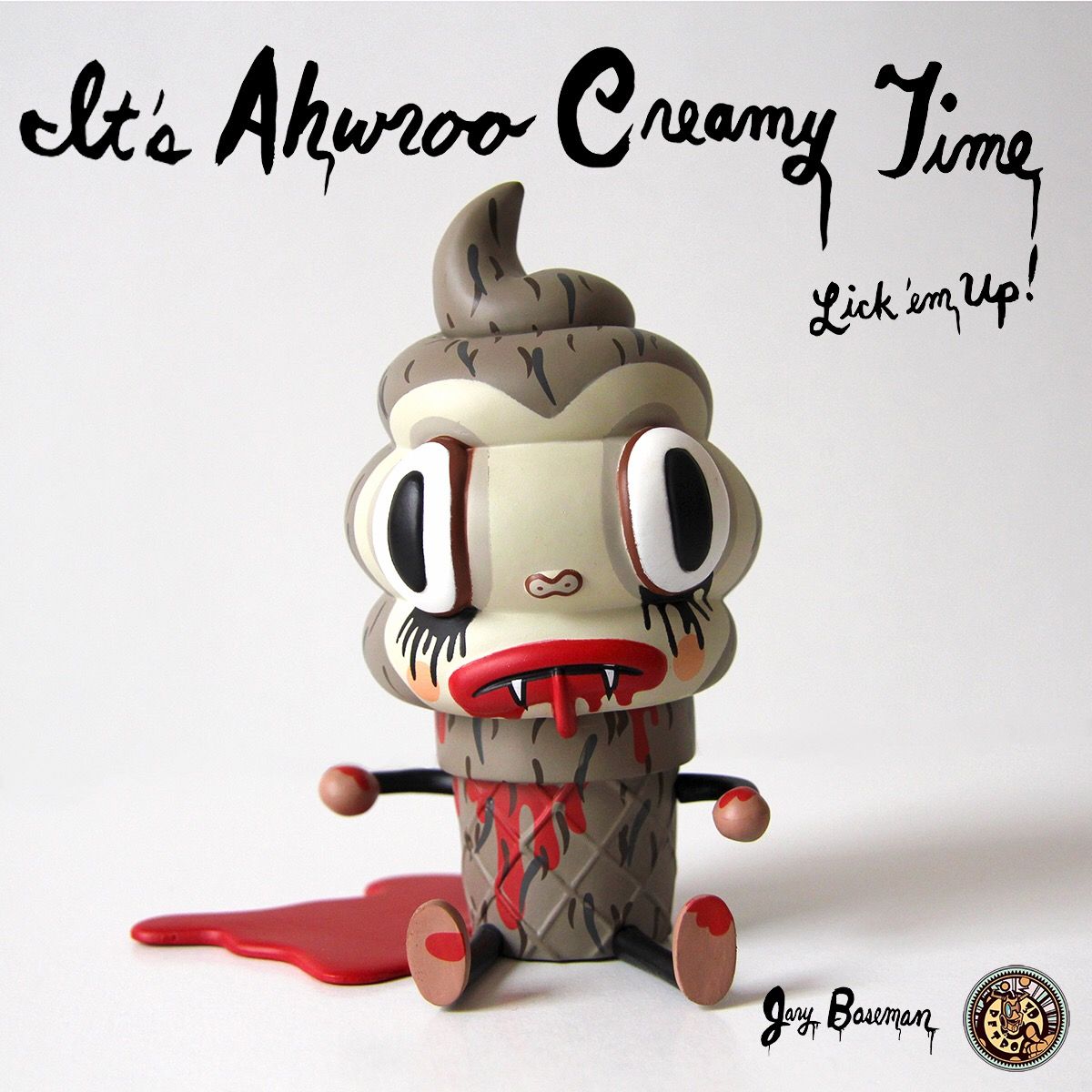 You may recognise Creamy from previous incarnations such as PP Puppy Creamy from DesignerCon 2014 and Chinese Flower Creamy from Taipei Toy Festival 2014. It's safe to say that Ahwroo has a little darker edge and we like that. Ahwroo is craving love & affection (we mean, who isn't?!). If Ahwroo doesn't get it, he draws blood. Hey, we've all been there.
Standing at approx five inch tall, limited to 200 pieces, will drop on Friday 6th Feb at 5pm GMT. Priced at $75 (around £50). Available only on Gary Baseman's webstore, Ahwroo Creamy comes with a limited edition signed print.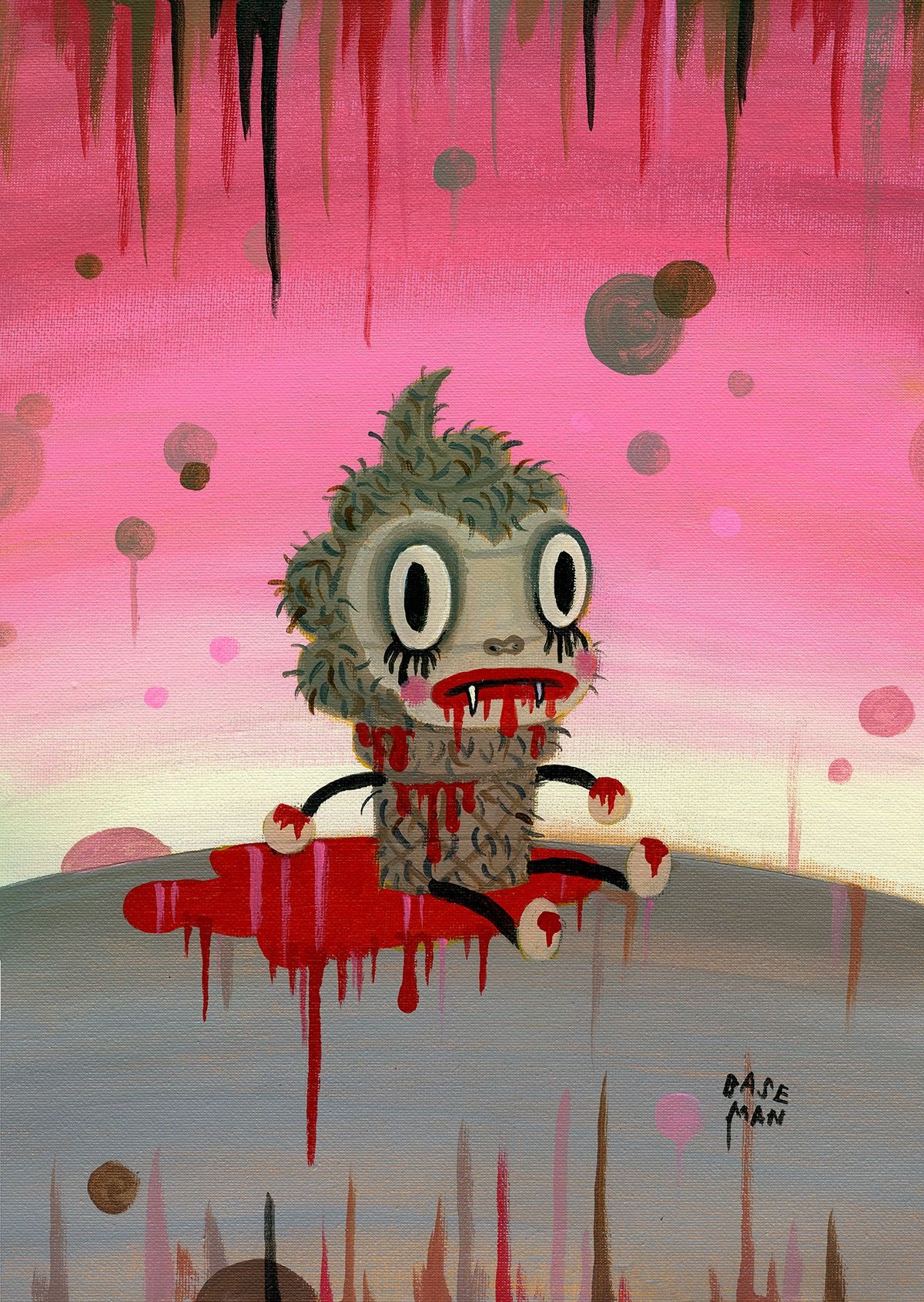 Why not give Ahwroo a loving home before he melts away?