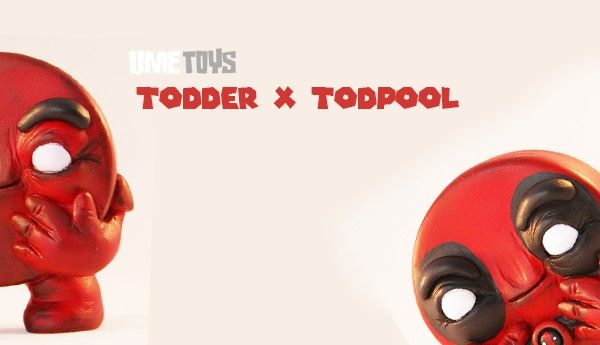 UMEToys has come up with another wicked idea and character. You know when an artist puts a piece into a show getting feedback and hearing how well received it has been is great, what's an added bonus is finding out that their art has found a new home communicated to the world with a tiny red dot. Meet Todder the UME red dot with a cute ass. Todder is a chunky 3 inches tall of hand made and painted resin and ships in a header carded bag.
Also to celebrate the launch of Todder there's also a customised 'TodPool'."
Both versions will be going live on the UME store Friday 6th February at 9:00pm London time. http://umetoys.bigcartel.com/
Head over to UMEToys social sites to stay in contact with him.