Dirty decepticon beats being dropped this week courtesy of Quiccs & Mighty Jaxx! Announced a little while ago this morning, Quiccs has been working with the Transformers team to bust out a new Soundwave bust which you can see in the tease image posted by Mighty Jaxx today!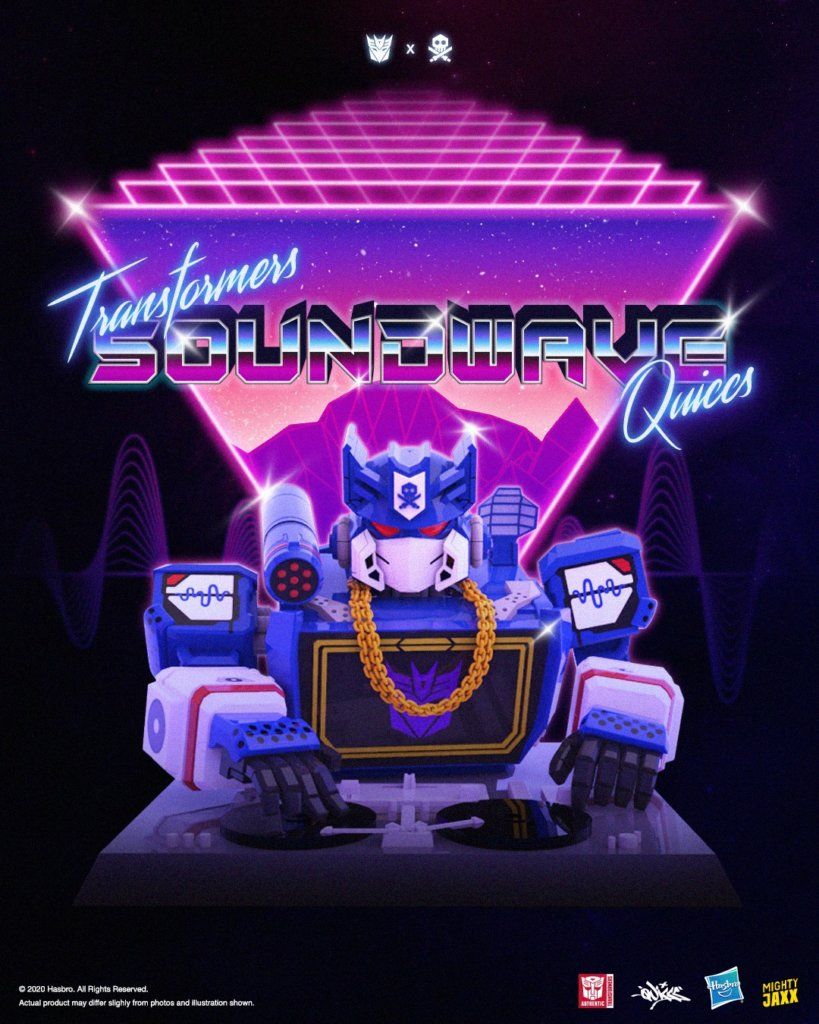 Dropping at 9am EST (2pm BST) on Wednesday June 24th exclusively at Mighty Jaxx online store. No details as yet on run edition, size of bust or price at the time of writing, but we hope to bring you more details before Wednesday!
We do know that the first 100 orders get a signed Soundwave A3 poster from Quiccs, where eligible orders will be contacted by Mighty Jaxx.
Tuesday Update
Ok, we now have some further details & pictures! This 8.5″ wide vinyl bust of Quiccs' Soundwave is priced at $249 which includes FREE worldwide shipping. Limited to 500 pieces and expected to ship in October 2020.
---
Quiccs Social Media
Facebook: https://www.facebook.com/quiccs
Instagram: https://twitter.com/quikijiki
Twitter: https://twitter.com/quikijiki
---
Mighty Jaxx Social Media
Facebook: https://www.facebook.com/mightyjaxxtoys/
Instagram: https://www.instagram.com/mightyjaxx/
Twitter: https://twitter.com/MightyJaxx
---
If you want to support The Toy Chronicle, we have a number of options available to you. We have started to stock a wide range of releases that we think you will enjoy. Ranging from production pieces from Superplastic, Unbox Industries & POP MART, to original pieces from our favourite artists. Purchasing one of our pins also really help. A quick, cheap way to also support the TTC is by making a small donation. These can all be completed below through our online shop. We appreciate all the support! Thanks!