Well well well Coarse have kicked off another game franchise toy! last year they did the Assassins Creed but this year they have hooked up with Mortal Kombat!   The Kollector's Edition by Coarse costs £100  with includes a Scorpion figure signed by artists Sven Waschk and Mark Landwehr! WANT AND NEED! ! ! ! ! ! ! WATCH THE VIDEO!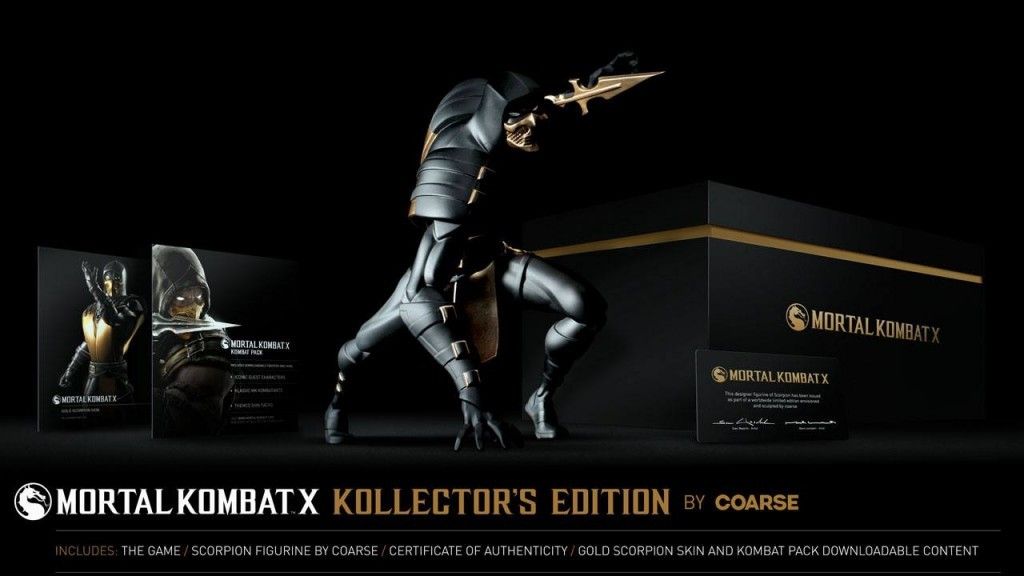 You also get an in-game Gold Scorpion skin, and a Scorpion skin inspired by the Cold War in the pack this is available only for PlayStation 4 and Xbox One.
The game will be available on PlayStation 4 and PlayStation 3, Xbox One, Xbox 360, and PC.. Out April 14th 2015!
"Finish HIM! "
PS4 UK readers you can find the pre-order —>HERE<—   It seems like the only place to get hold of the Coarse version is USA Gamestop and USA Amazon. HERE (still waiting on official reply from them)  right looks like Amazon UK will be stocking the Coarse version but under imported version you can find the direct link HERE
PS4 USA readers —>HERE<—
(Please NOTE their are two versions of Scorpion! but only one version of Coarse Links provided have not been officially declared COARSE versions)
The standard non-Coarse Kollector's Edition costs £90  It will only be available through Amazon. It includes a 28cm hand-painted Scorpion statue, a steel pack and card, the in-game gold Scorpion Skin, the Kombat Pack and Mortal Kombat X: Blood Ties Comic Book Volume 1.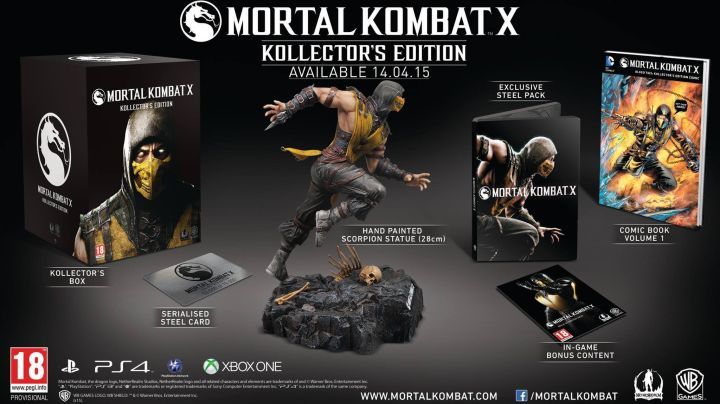 (all info lifted from IGN)