YES! what a great start to the week, one of our favourite swiss premium wood toy designers, Pepe Hiller is ready to release his next wonderful wood toy "The DROPPLING". Smiles all round TTC as Pepe delivers more great designs. We had the chance to see his beutiful work at last years Designer Con and saw some of his mechanical wooden toys which Pepe has incorporated into this cute wooden toy. Pepe has added a cool feature to the Droppling for that extra special touch.
"Did you ever see a DROPPLING standing stock-still? As everybody knows DROPPLING's can't stand still and love to wiggle all day long. They try hard to keep things calm but usually this doesn't last long… they are just too lively!
Well there is one way to keep them in check, by stealing their heart key, but this would be mean so let's not do such things…"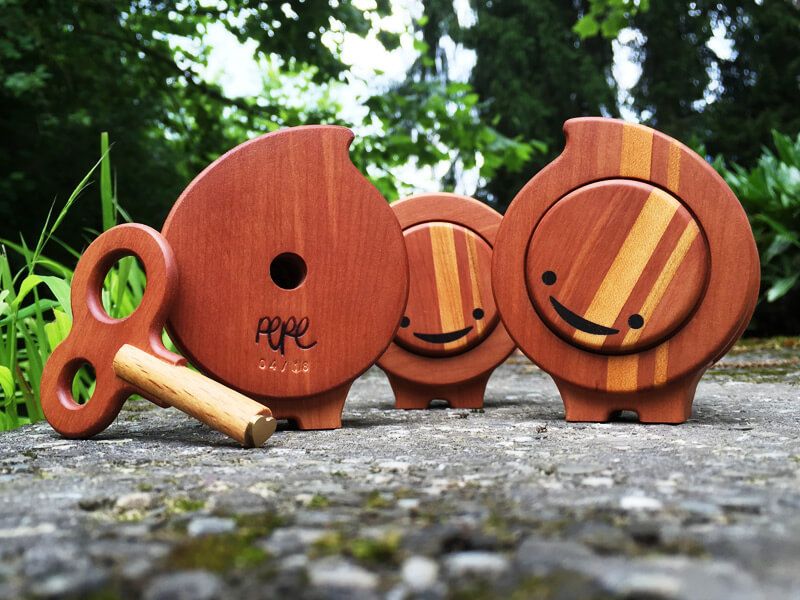 We love how Pepe uses different kinds of wood for his creations.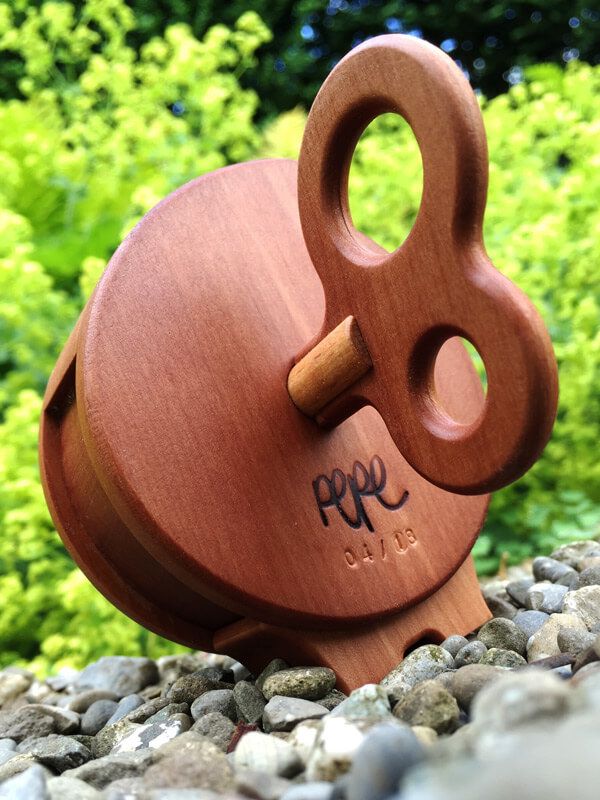 The DROPPLING's are crafted out of different swiss woods like cherrywood, wild service wood, beechwood and smoked oak wood. They all feature a hidden brass lock mechanism inside their body. With the help of a special key it's possible to turn their face in different directions. The legs of the figures are also separate pieces that can be shifted along a slot underneath the body. These features allows you to arrange your DROPPLING in multiple positions as the mood takes you.
The figures are finished with a few natural linseed oil coats and one layer of semi gloss bees wax on top to bring out the beautiful grain of the wood and to protect them. Each piece is signed and numbered by the artist. The signature is iron branded and the serial numbers are embossed on their back.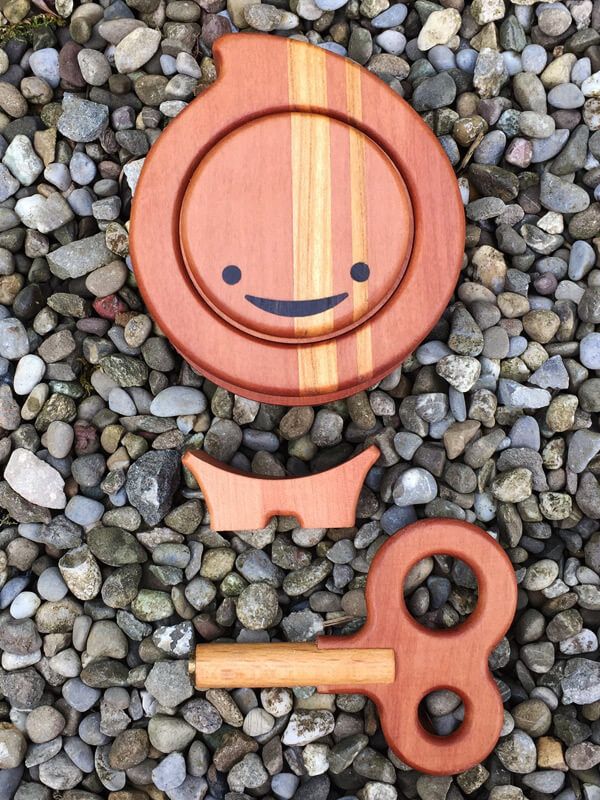 Wednesday July 13th 2016 | 10pm CEST (4pm EST) at http://pepehiller.storenvy.com (check worldtimebuddy.com for your local time).
You can find Pepe Hiller via