We all might as well setup a automated direct debit with Wetworks AKA Carlos Cacho. No stopping Carlos from making freaking awesome Star Wars tributes. Having already released his "The Smugglers and Warbrook" and sold out in quick time, Bobett is a young Boba Fett in Carlos eyes. Freaking cute but without being over cute if you catch our drift.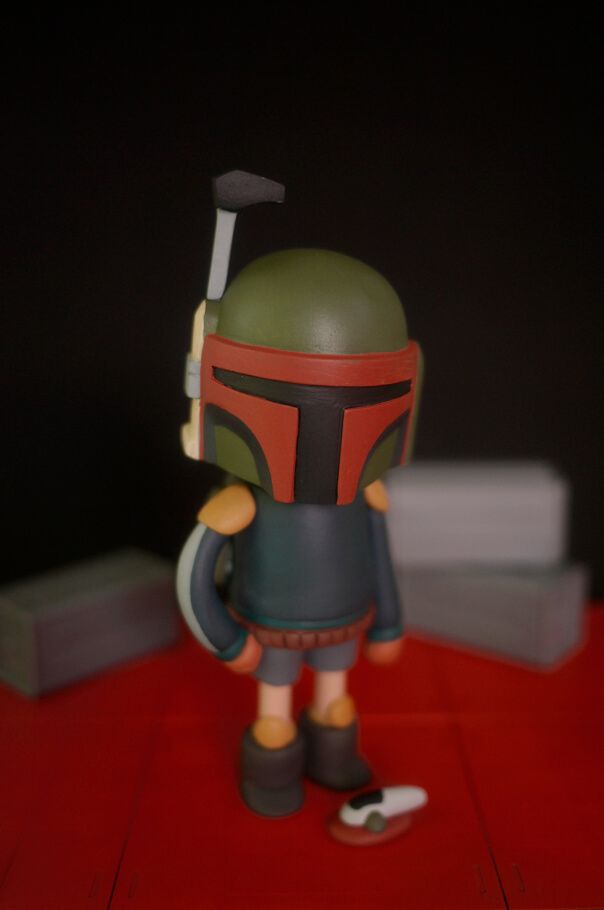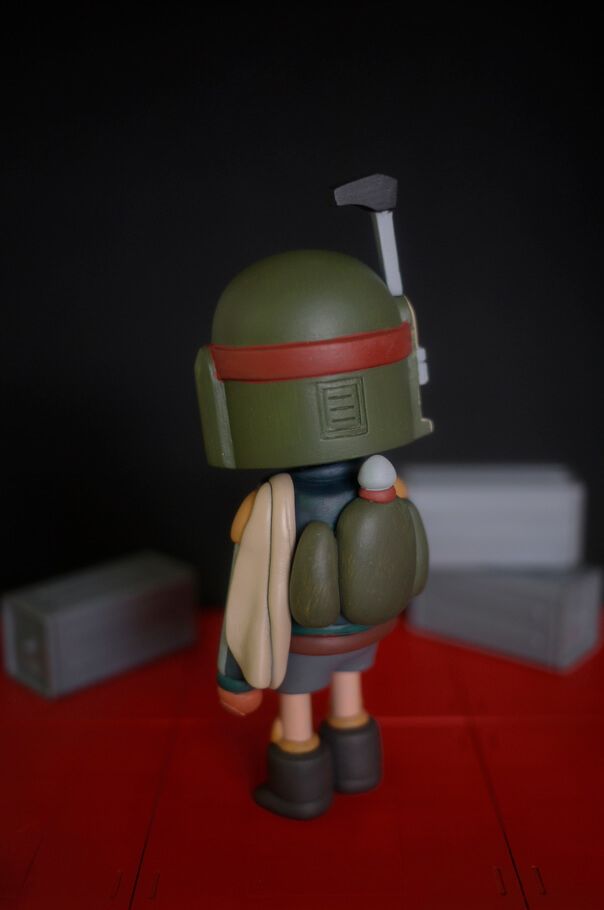 The over size helmet and his tiny Boba Fett Slave I ship accessory takes us back to out child hood playing out Star Wars scenes with bog rolls!
"Carlos went for a more vintage inspired colours with a lil nudge to the first appearance suit, Bobett will be available at STGCC 2016 (10-11th September) and on Carlos online store, more news soon!"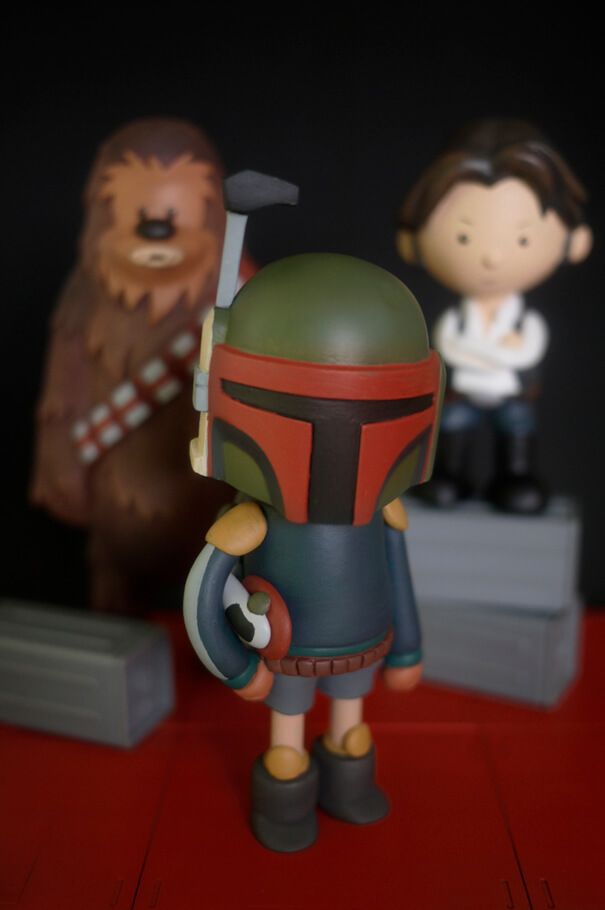 While we have your attention, Carlos has released a few pins too! You know the Pin game is strong right now. http://wetworks.bigcartel.com/
Be sure to check out our Artist Spotlight Article on Wetworks HERE and you can contact him Via Facebook HERE and give him a follow on his Instagram.