Our Spotlight artist Cracked Hatchet/Wheres Chappell didn't want you to think he was taking a break again. Now after 100's of OG Marty McFly orders shipped out to all his fans, we would think it would take him a longer time to think up something as badass as Marty McFly release. Well think again! He's back and ready for his next blockbuster release Teen wolf inspired resin toy. Yes the great Michael J. Fox gets the  Cracked Hatchet treatment.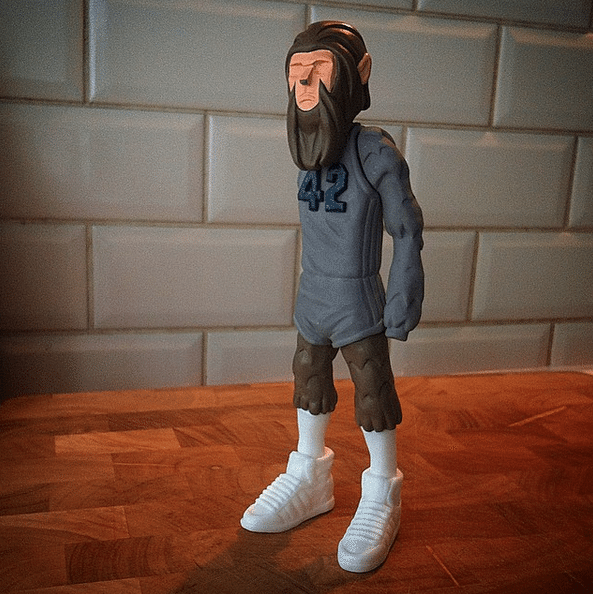 Even if you're not familiar with the hit movie or wasn't even born in that era, this is one figure to add to the collection. No doubt you will find Cracked Hatchet trademark style appealing with his over size sneakers and semi low polygon faces. We're big fans and own a few of his resin toys in our own collections, thats how good they are.
So as you would of guessed these are all work in progress shots but Teen Wolf is looking great and we cannot wait to see it all finished.
[slider source="media: 28837,28838,28839″ width="1100″ height="1100″ title="no"]
So here's the semi- bad news, no real release date but from all the photos he looks like he's ready to be casted and released. so stay tuned and we will update you with the date and price.
You can grab him at Cracked Hatchet/Whereschappell on his webstore HERE and find him on his Instagram HERE!
[youtube url="https://www.youtube.com/watch?v=zKV9YM3y1Hc" width="1000″ height="900″]https://youtu.be/-q6KyIQkaQk[/youtube]