Nugglife's first Overload Nuggyeater Dunny recently appeared at The Clutter Gallery's Reinvention exhibition. Although it seems like the little fellow didn't enjoy his last meal too much, I love how clean he looks. The vibrant colours make him stand out from the crowd and I really like the addition of the little sharp teeth and claws.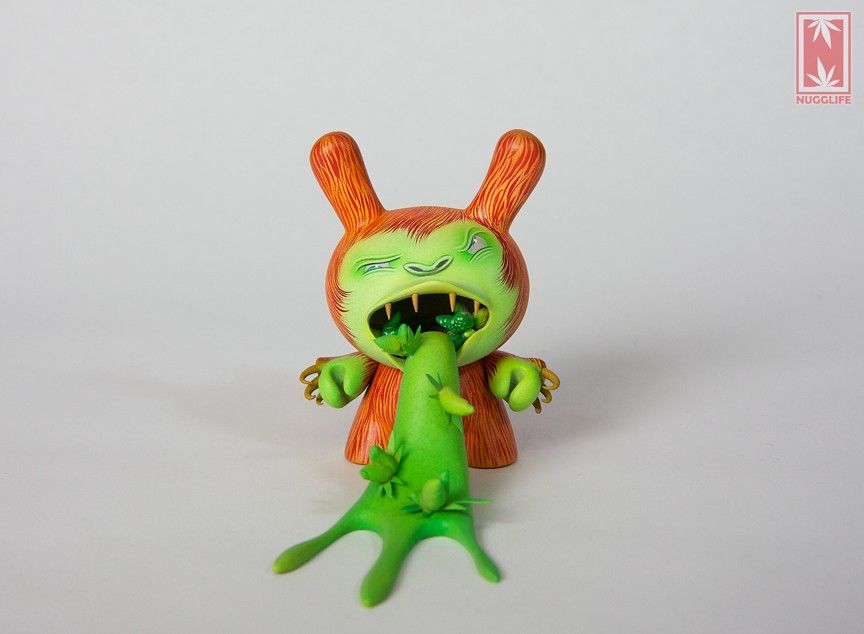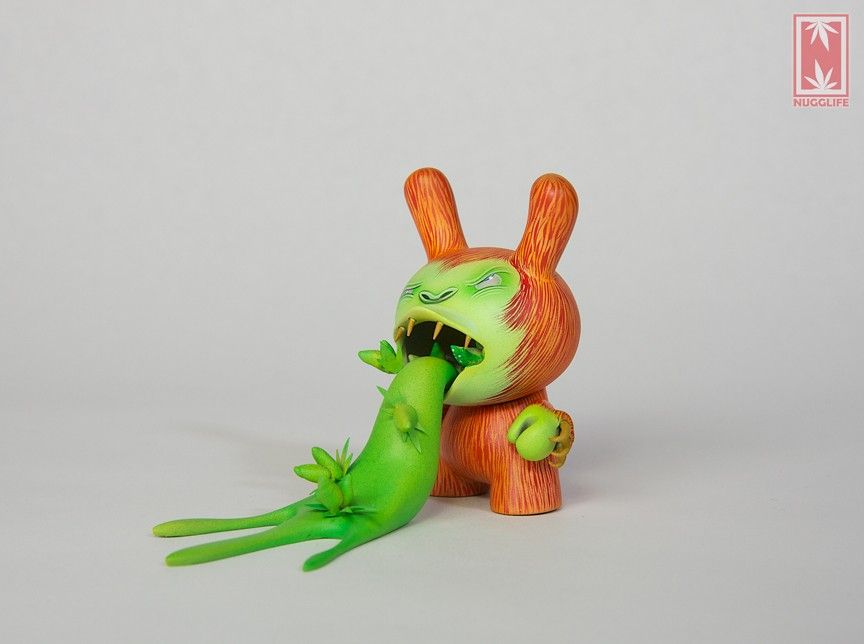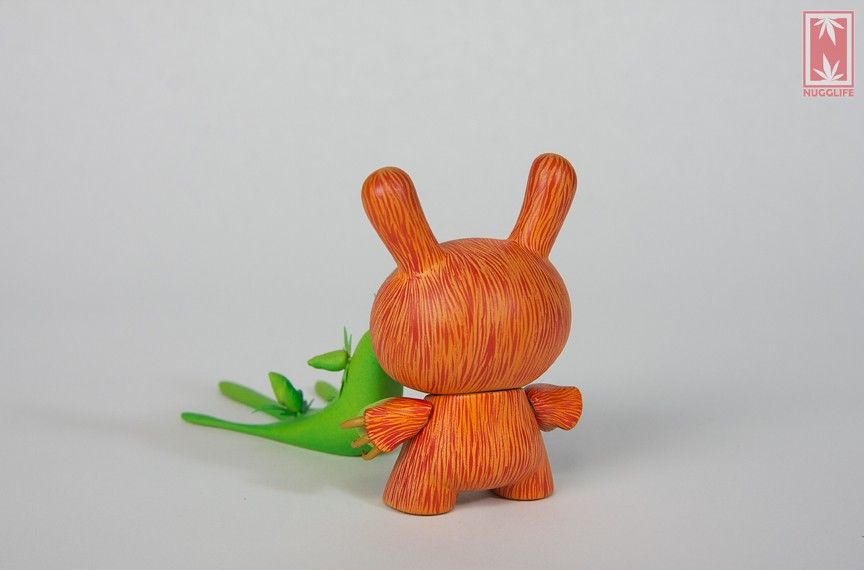 "Overload Green" Nuggyeater is a custom 3″ Dunny and can be purchased here for $160.
The second Nuggyeater that showed up is "Overload Purps". Although this little guy is a commission and not available for purchase, there is good news. Nugglife will be doing a series release of Nuggyeater Overloads for NYCC.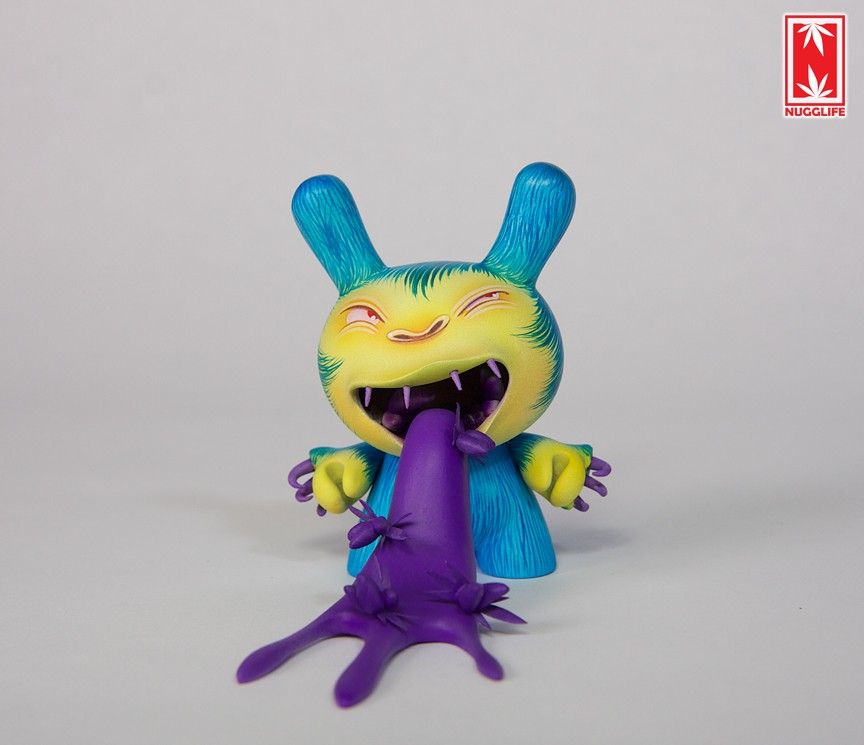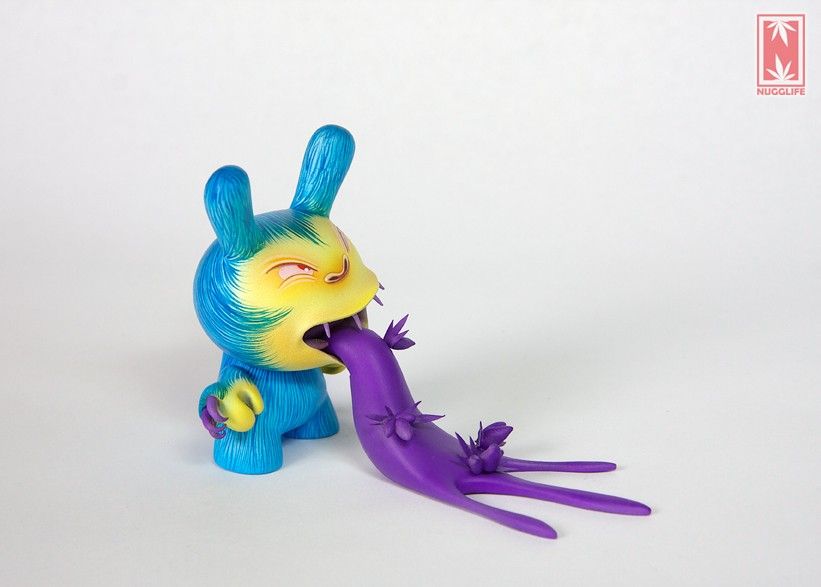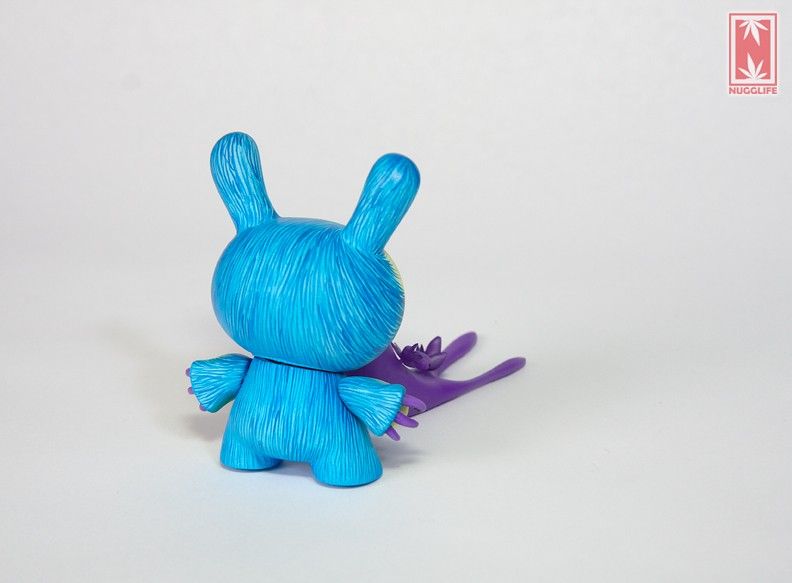 More information on their release will be available in the first week of September. We'll keep you posted!