When food influences the brain, it's only a matter of time it will flow through art that the artist is working on. For love of chicken, WuzOne had chicken on his mind and dedicated his love of chicken to these fun and crazy looking Chicken style Dunny's. Chicken Love Dunny series is like no other chicken themed customs that we have seen, as WuzOne imprints his trademark style all over it.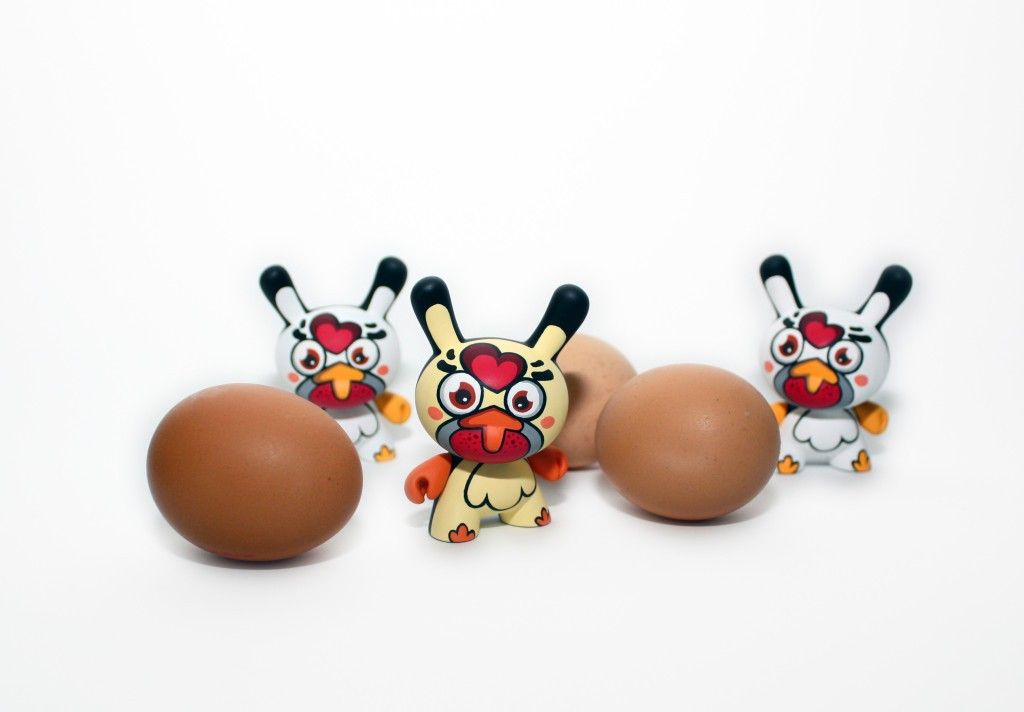 "Chicken Love, I have to admit, I'm a chicken lover…"
The blindbox style series has a neat chase but to us all of them look as good as each other.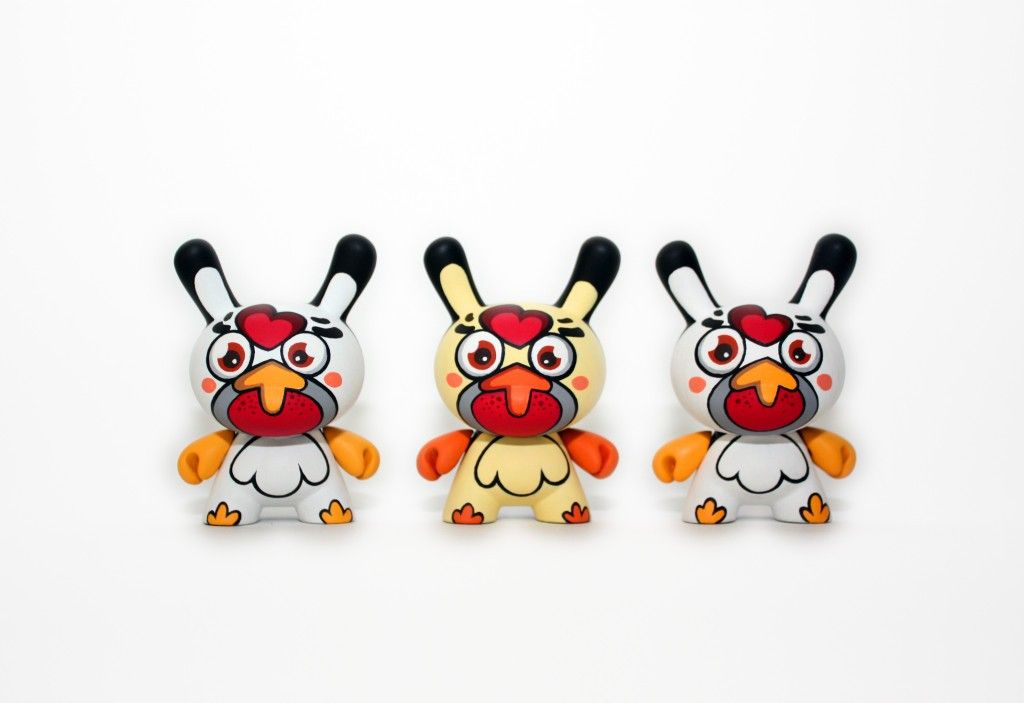 [slider source="media: 28876,28877,28878″ width="1100″ height="1100″ title="no"]
Chicken Love Dunny Series will go on sale Wednesday at 4 pm (London time). If these tickle your fancy then head over to http://wuzone.bigcartel.com/. Priced at $89  (around £56) for each blind box and includes worldwide shipping.
If you don't wish to join the queue, you can purchase Mr Vertigo from The Toy Chronicle. Mr Vertigo was a custom that Wuz kindly provided for our ToyConUK Booth last month. He is still available HERE!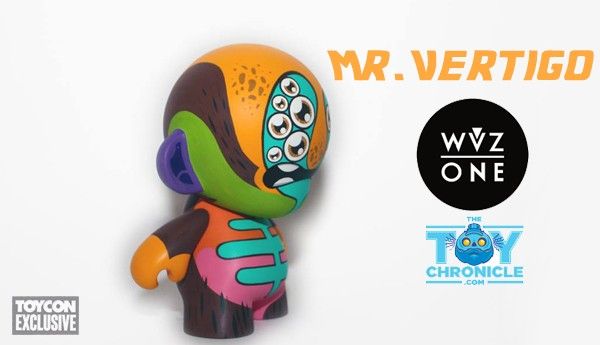 Need a WuzOne custom? you can always ask to be on the commission list. FindWuzOnevia Facebook , Flickr and Instagram