Go big or go home, that's the saying right? Huck Gee's Squad 33 in epic proportion once again shows the next level of craftsmanship. Making collectors like us wishing for one day they could own one of Hucks limited releases like Squad 33. Squad 33 has all the markings of Hucks signature style wouldn't mind at all if you were to get TTC Squad 33 as a Christmas present 🙂 ok enough of the rambles. Huck presents to you  Squad 33!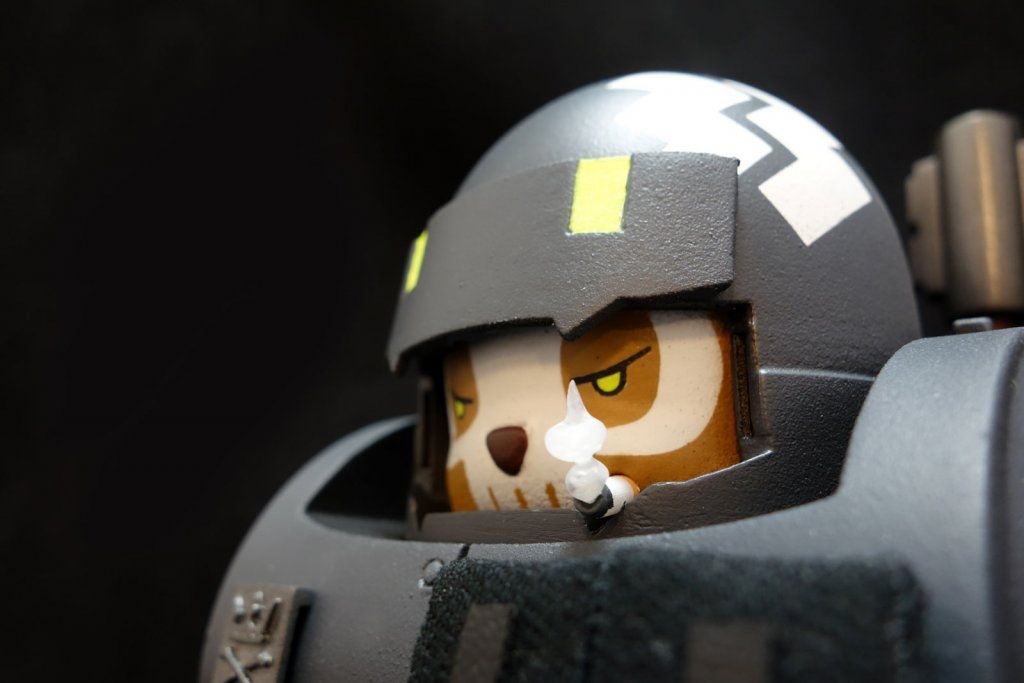 Squad 33
While the lumbering tin cans dominated the major battlefields across Dapland there were plenty critter brigades throwing themselves against one another in trenches and towns across the rest of the continent. Seeing how effective the Can Opener armoured suits were against the Untz forces, it didn't take long for someone at H.M.A.D. to adapt them for infantry use. There were plenty variations built, and several noteworthy units, but the most legendary has got to be Squad 33.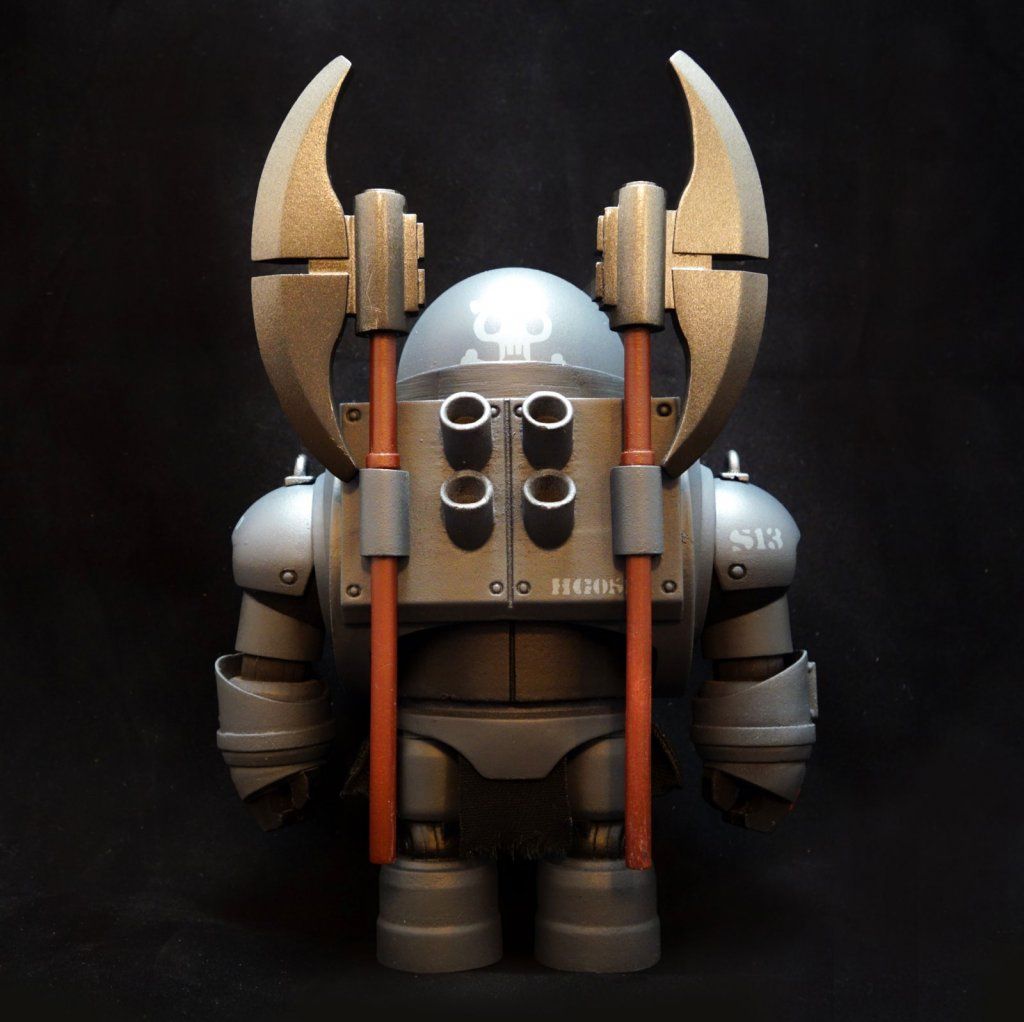 Led by the most probably unhinged Hawkfin Brushwood, their reputation was as an effective tool as any weapon they handled. Painting their armours black, wielding huge melee weapons and adorning themselves with skull insignia, these modern day diesel powered knights embraced their imposing reputation. There's a famous quote from General Macadiilly when asked why Squad 33 was thought to be so effective, "Because sometimes you just need an armoured motherfucker wielding two giant axes to fix the problem… "
[slider source="media: 62399,62401,62396,62397,62398,62400″ width="1000″ height="700″ title="no"]
Anyone interested in adding this masterpiece to your collection please email [email protected] ASAP. Squad 33 will be a set of 10, stands 7″ tall, signed and numbered. $950 + S&H. Payment due at the time of ordering. I have 6 figures ready to ship at end of week. The first 6 buyers to respond can have them. The remaining 4 will ship in 3-4 weeks.
http://www.huckgee.com/ for further info.