Fresh out of the steamer are the new series of Pocket Pork Dumpling Series 2 : Blind Box from Shawnimals
Produced by MPHlabs + Squibbles Ink. We've collected series one and the BIG Pork Dumplings and long awaited return of the Pocket Pork Dumpling's are here. Still, wouldn't recommend you eating them.
Shawnimals, myplasticheart and Squibbles Ink are proud to announce the second series of Shawnimals vinyl dumplings with Pocket Pork Dumplings series 2! A long time coming, the series features over a dozen designs, all from the mind of Shawnimals creator Shawn Smith with expert input and collaboration from Squibbles Ink and myplasticheart! Nicely sized at 1.8-inch wide by 1.5-inch high and 1.6-inch deep, they're so perfectly collectible!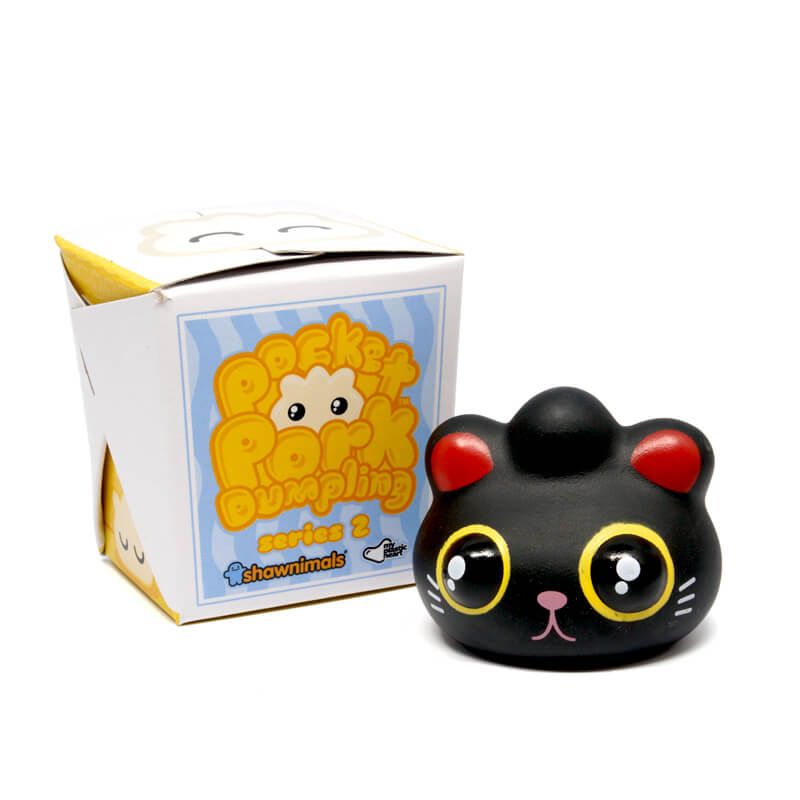 What's in the series?
Similar to the first, the second series will consist of 14 total designs (12 main +  2 chase) in a blind boxed assortment packaged in adorable, mini take-out style boxes. Designs are a mix of classic styles found in past plush series, along with a slew of new designs never before see.
Buy them at http://www.myplasticheart.com/ and your local art toy retailer.