First of all we would like to say a big congratulations to Kasey Tararuj AKA One-Eyed Girl for landing a solo show! nearly as good as TTC artist spotlight feature we did on Kasey HERE (hahahaha just messing) So yeah a round of applause to Kasey having her work showcased at Speakeasy Gallery, well deserved.
The opening reception is this Friday, April 1 at Speakeasy Art Gallery in Boonton, NJ. This is Kasey first solo show to consist of only 3D works and includes 25 custom toys and original sculpts.
Here are 4 peeks of the show.  Two custom toys and two original sculpts.
"Andy Lope" Custom Kidrobot Raffy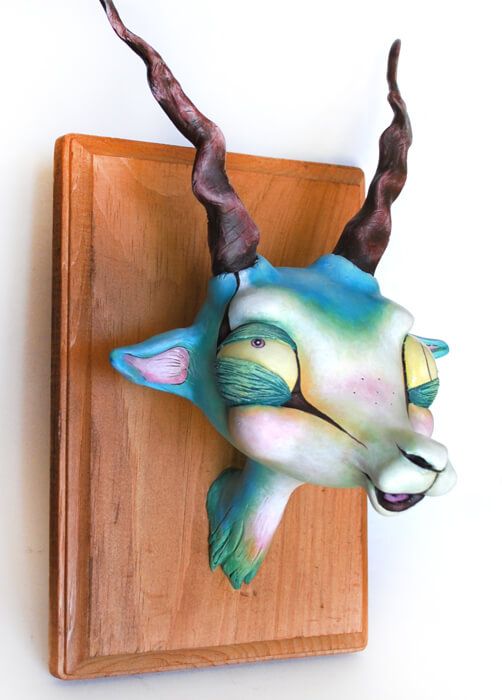 "Hooton" Custom Kidrobot Trikky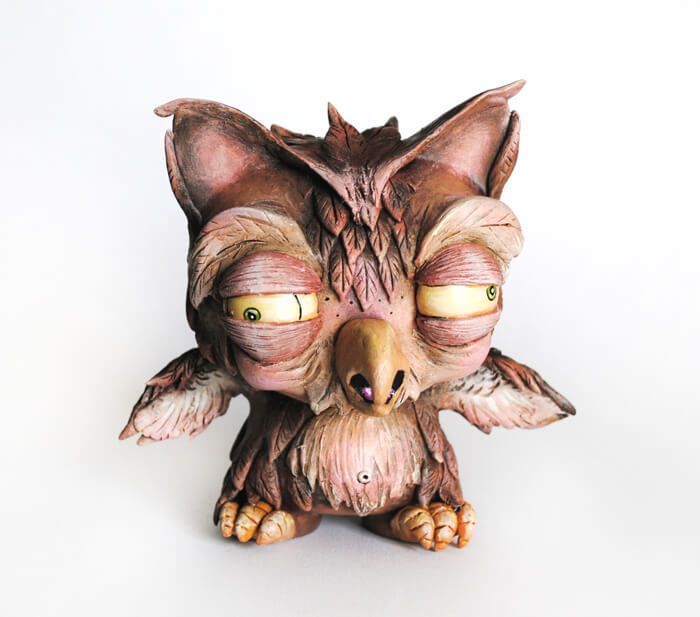 "Lorence Loggerhead"  Magic Sculpt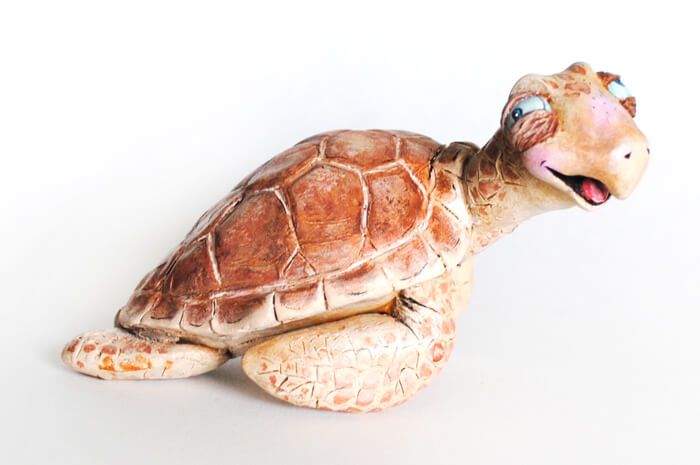 "Biggie"  Magic Sculpt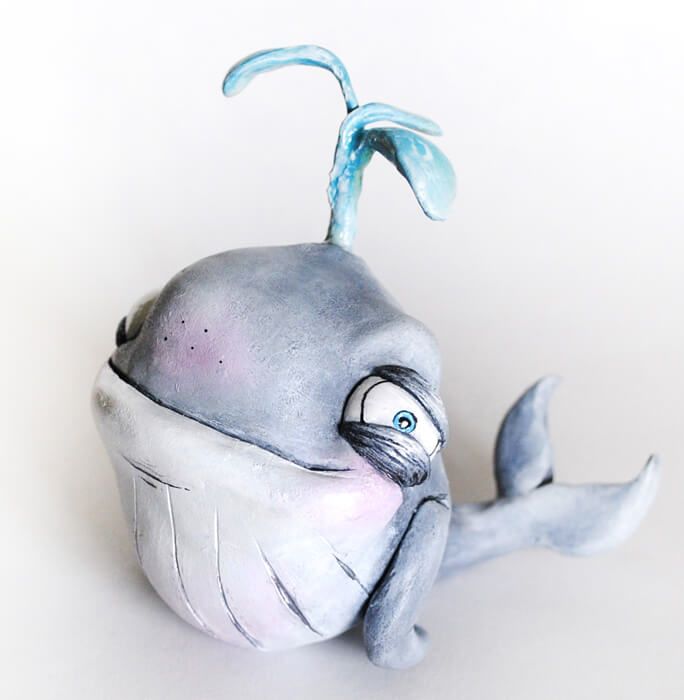 Kasey Tararuj is a NJ-based artist who experienced a traumatizing moment in her teenage years when an unexpected AVM on her spinal cord took away the use of her legs. Through this experience, she found her passion for art both life changing and life saving. Fifteen years of creating art on a highly therapeutic level has led Kasey to her current body of work featuring lighter subjects. Work intended for giggles, for others to relate to, and simply for the sake of creating something fun.
"Playtime" features a collection of 3D works focusing on beauty and light-hearted nonsense. Custom vinyl toys and original sculpts of spirited characters each use humor and emotion to convey a unique personality. Little bits of the artist's own personality as well as influences from daily life are depicted in these whimsical little characters. Whether it's amusement, playfulness, hunger, boredom, or defeat, they are all full of life and love.
The exhibit will be on display Friday, April 1 – May 28, 2016 at Speakeasy Art Gallery 816 Main Street, Boonton, NJ 07005 for more information please visit 
www.speakeasyart.com
. If anyone is interested in checking out the pre-sale for the show, they can contact the gallery or contact Kasey at
[email protected]
for a link once it goes live
Find more info and great work and customs Via her http://oneeyedgirl.com/ , Blog,Facebook ,Flickr  , Twitter and Instagram  
Check out the Artist Spotlight feature —>HERE<—