K
.
Olin
tribu
is pleased to announce the release of a new piece with the artist French 
NooN
. The supreme white porcelain masters K.Olin tribu working with 
NooN
once again on another beautiful piece.
Passionate sculptor, he discovered porcelain in the early 2000s.
Perfect command of the material and whether particular reactions,
it combines the tradition of the latter and a clean modernism to his work.
After 2 versions with butterflies sold out,
here is a new version of his skull covered this time  by Red butterfly,
more beautiful effect.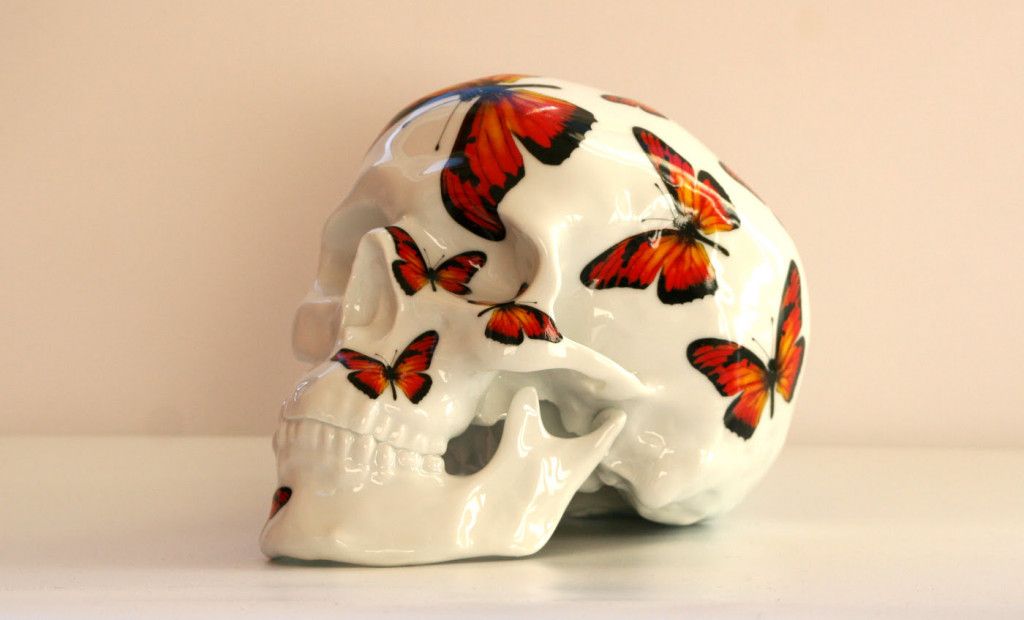 This version is very limited: 50 copies only . Feature: the installation of the decor being made by the artist on each skull, each piece is unique!
Priced at €300 (around £217 ) you can pre-order it at www.artandtoys.com .A little hint to get some discount of  20% off for non EU customers.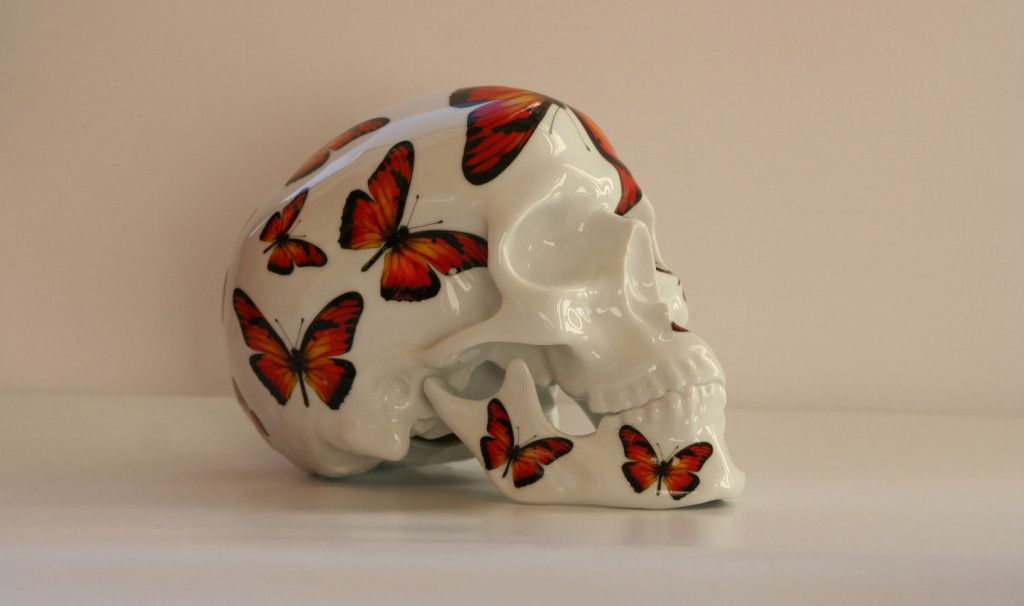 The first 12 orders will be delivered before Christmas 2015.
You can Facebook Page Artist  and Twitter NooN.
( this was intended to be announced on the 13th but TTC decided not to publish till today out of respect #PrayForParis #Prayfortheworld )