As you can imagine with DesignerCon fast approaching, most news is dedicated towards the releases at DCon, but we figured we'd bring something a little different on this Sunday evening. The guys over at Studio Fabuloso are looking to bring their Dthulhu Duck to life. Inspired by the maddening and loathsome mind of H.P. Lovecraft, Studio Fabuloso need your help to bring Dthulhu to life.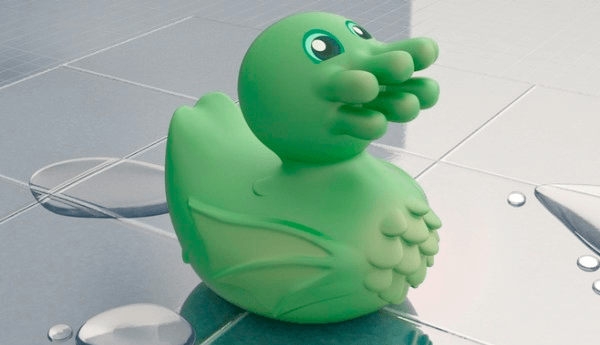 Dthulhu, according to Studio Fabuloso, is a high quality vinyl sculpture that will look great in your bathroom and be hours of fun in the tub! The Toy Chronicle loves some fun in the tub, so this would make a great addition to our bathtub. Fabuloso have made a video explaining what is Dthulhu, give it a watch here:
[vimeo url="https://vimeo.com/144206771″]
Dthulhu started as a concept painting and was then sculpted digitally in a computer.


Studio Fabuloso have created an IndieGoGo to garner enough support and here is where you come in. There are a number of different options available, but our favourite is the glow-in-the-dark Dthulhu – obviously! You can support the GID Dthulhu HERE for $30/£20.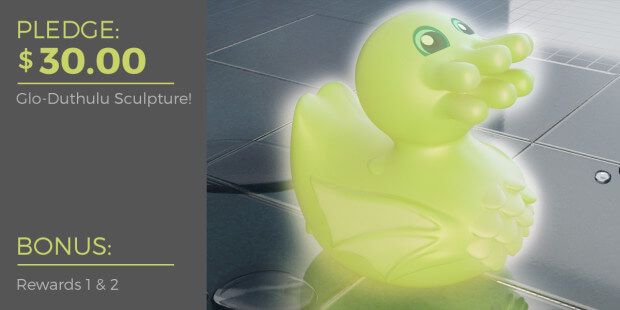 There is also a pretty sweet Dthulhu print (below) too, available as part of one of the perks. Available as a set with a Dthulhu too for $50/£33 HERE.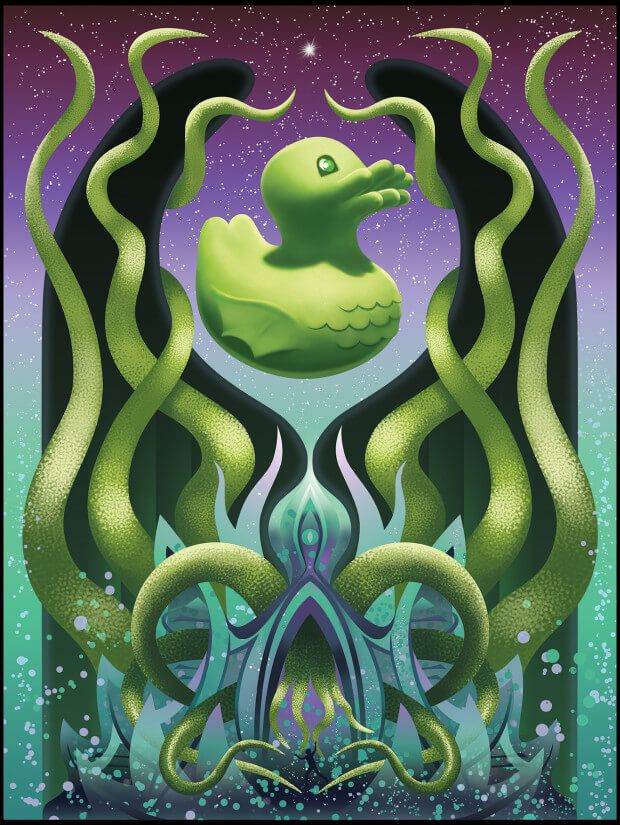 You can check out the IndieGoGo HERE, if you're interested in taking part of this campaign. You can also follow them on Facebook and Twitter.