Everyone loves a Pug. Especially a 'Christmas' inspired Pug. Although Nerfect Artistic Novelties has given this Christmas Pug a little bit of a mischievous makeover. Nerfect's Pug, Krampug, is dressed up as Krampus – quite the opposite to Santa. Krampus punishes kids who misbehalf. Krampug make look mischievous, but think he looks adorably cute too.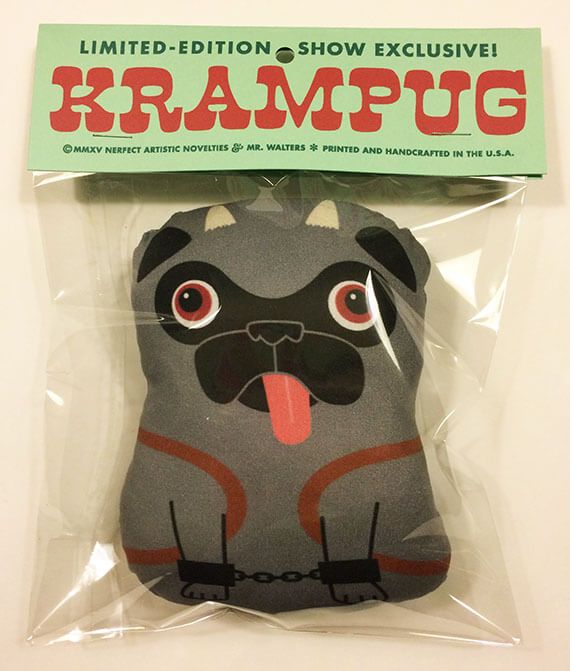 Krampug is a 5.5inch plush toy, and features artwork printed on cotton fabric, hand-assembled and stuffed with polyester fiber. Krampug will be available exclusively at DesignerCon next weekend. No price on these yet, but if we look at the original Tricky Pug is around $10/£7 each – so we estimate that they'll be around this similar price.
You can check out Nerfect Artistic Novelties on their Etsy store, Facebook and Instagram.