Earlier this month, a new breed of sharks invasion happened at Thailand Toy Expo 2018. The swarm have engulfed a huge amount of steroids and pounded Thailand at Thailand Toy Expo! The notorious Marvix once again creator of this 02 edition for Momoco Studio. Momoco took his much loved Shark Boy and injected him with some growth hormones, BIGGER much BIGGER and badder than ever. Shark Papa! Fuckaiju had the first dibs last year which you can check out HERE. Now fully painted versions by Marvix are in the ocean and heading to a shelf near you! Attendees had the first chance to cop but now ONLINE SALES have started as well as the Finding Nemo inspired "Finding Sharks".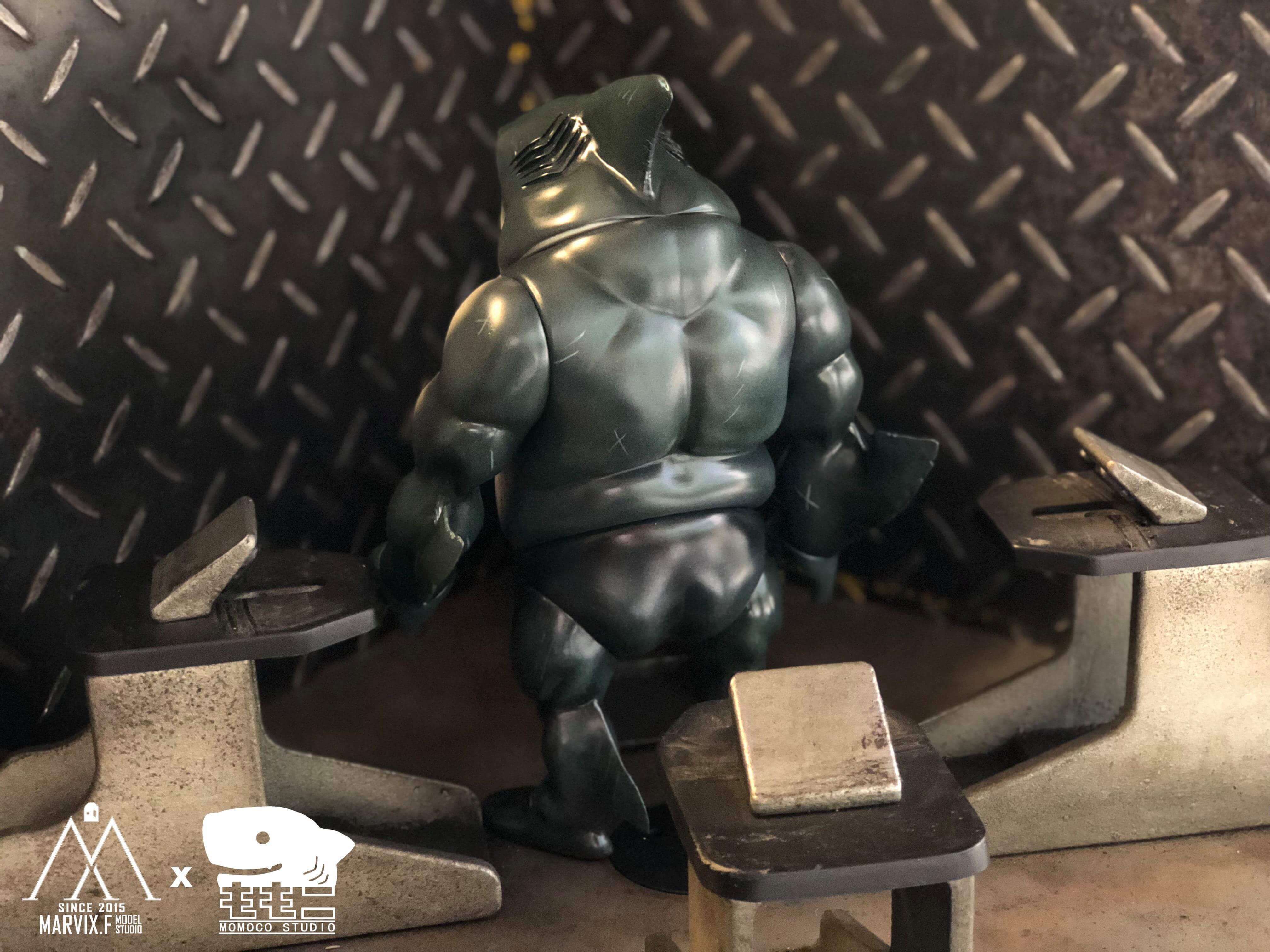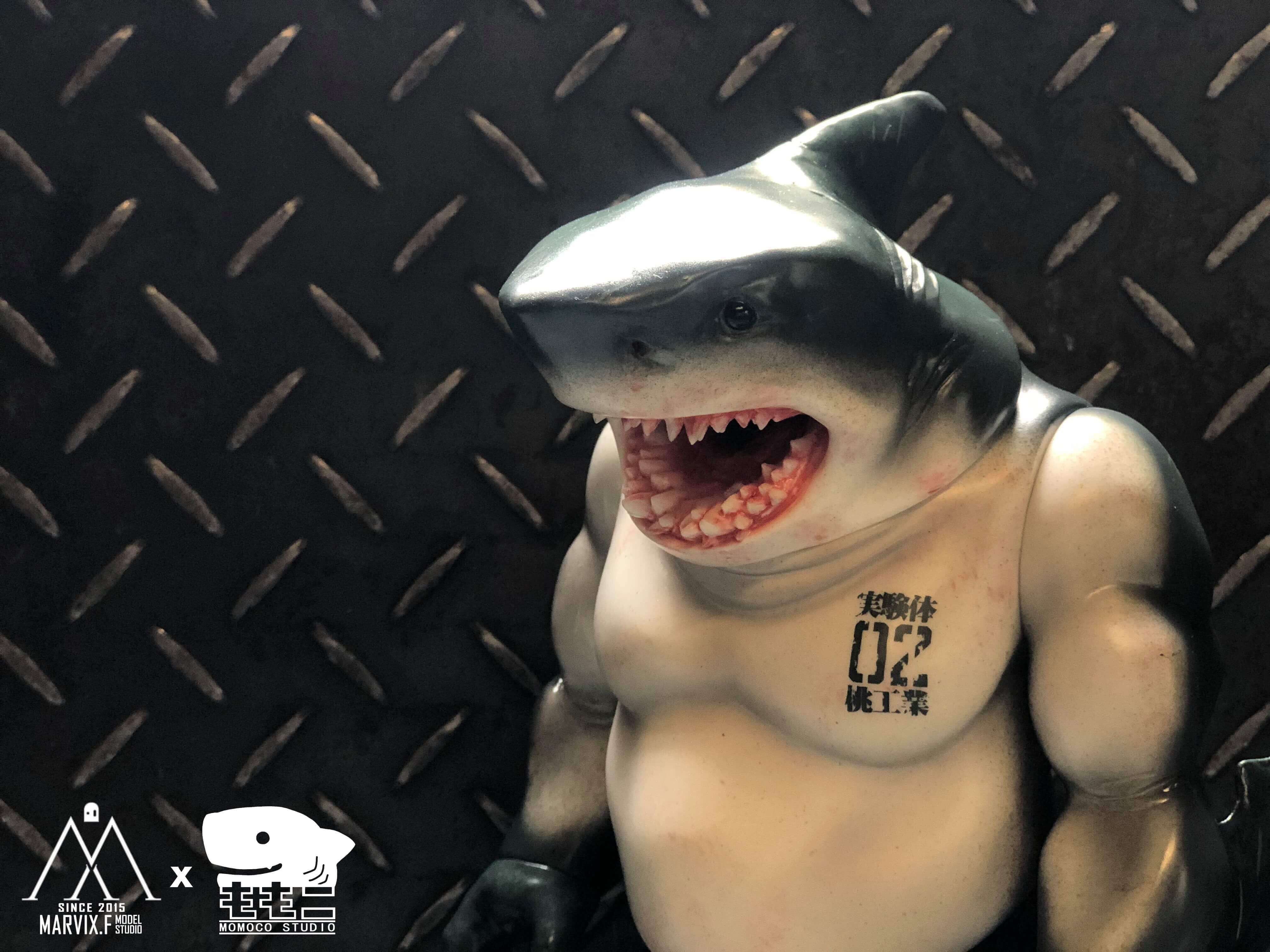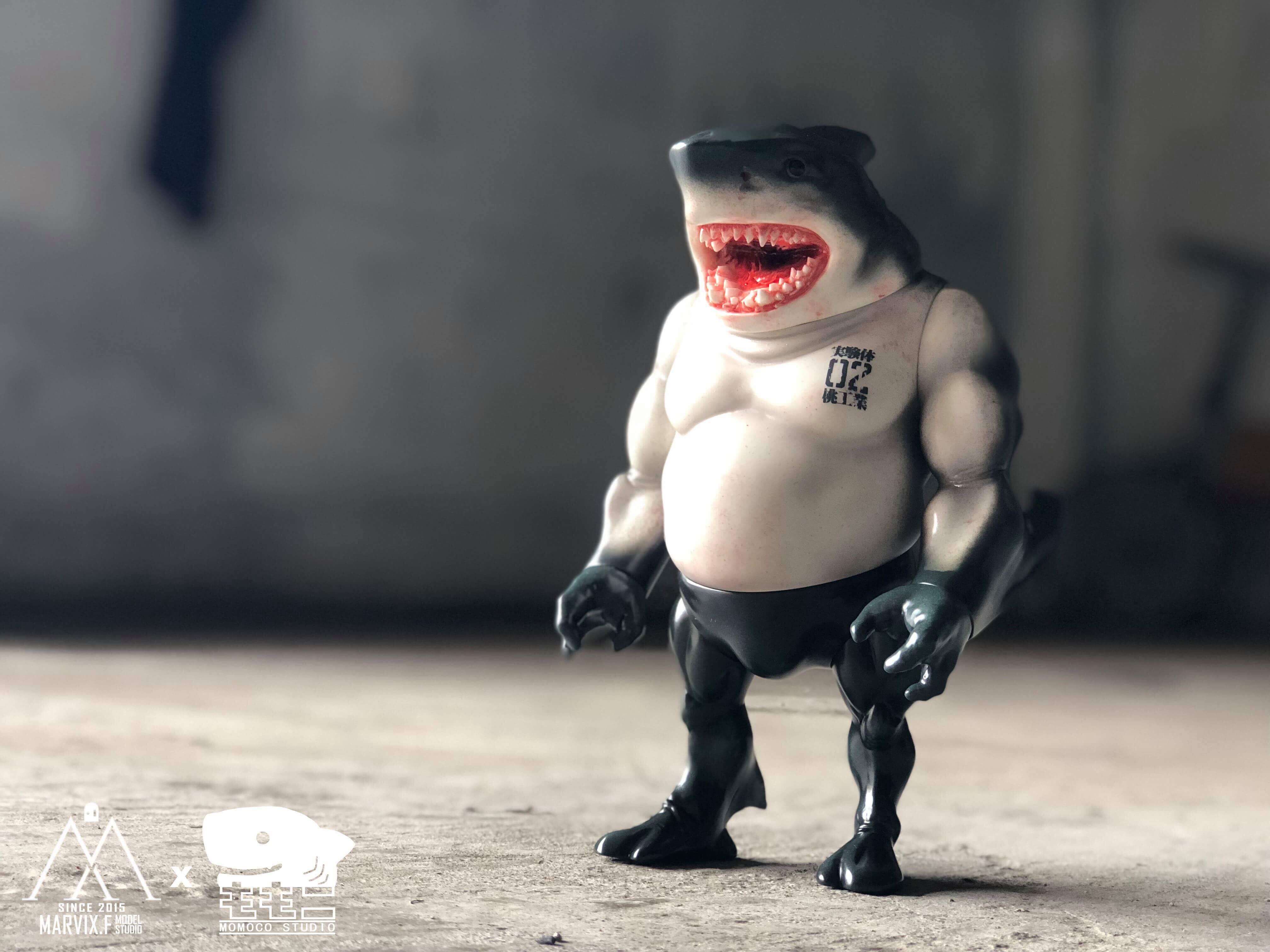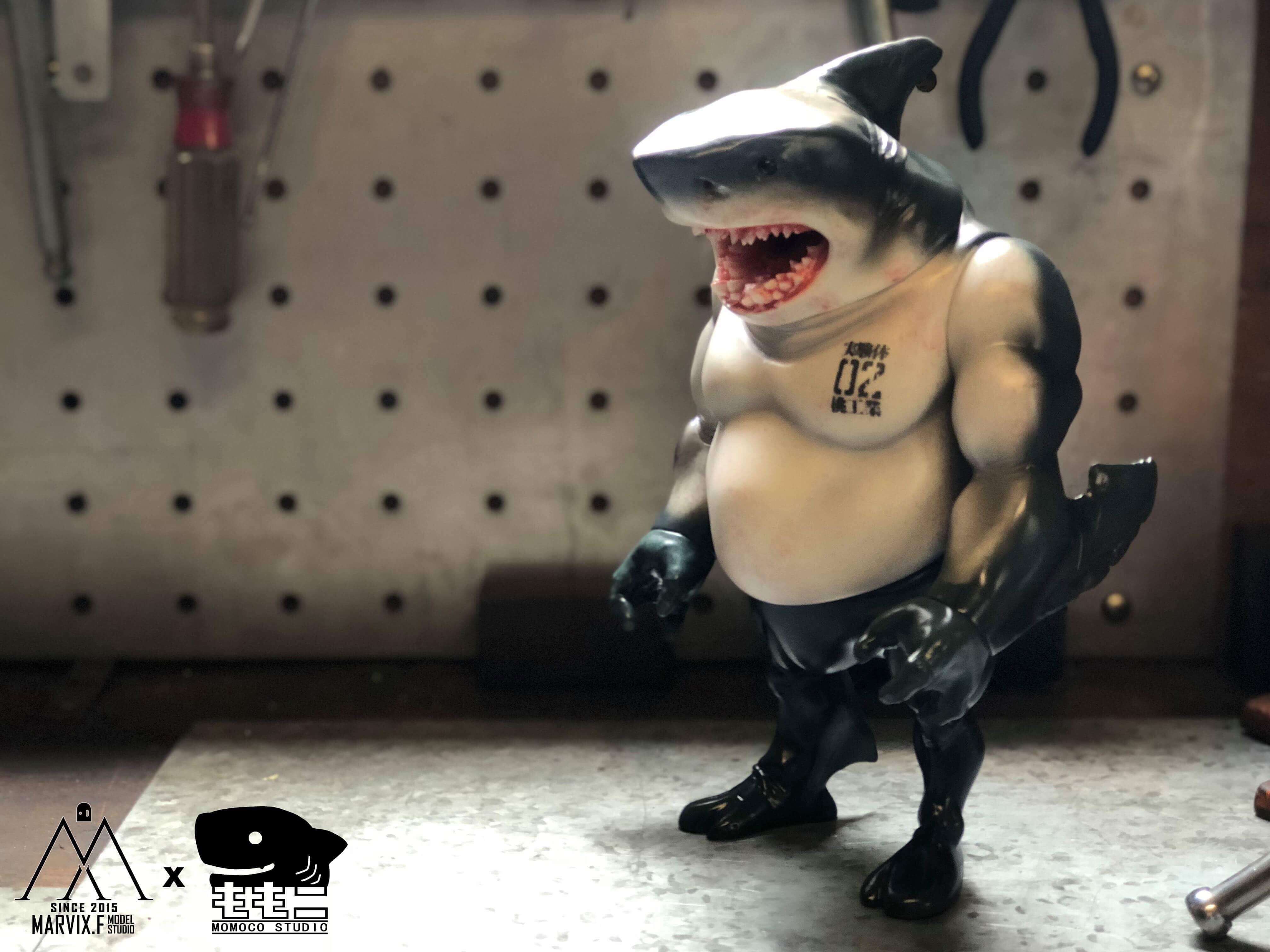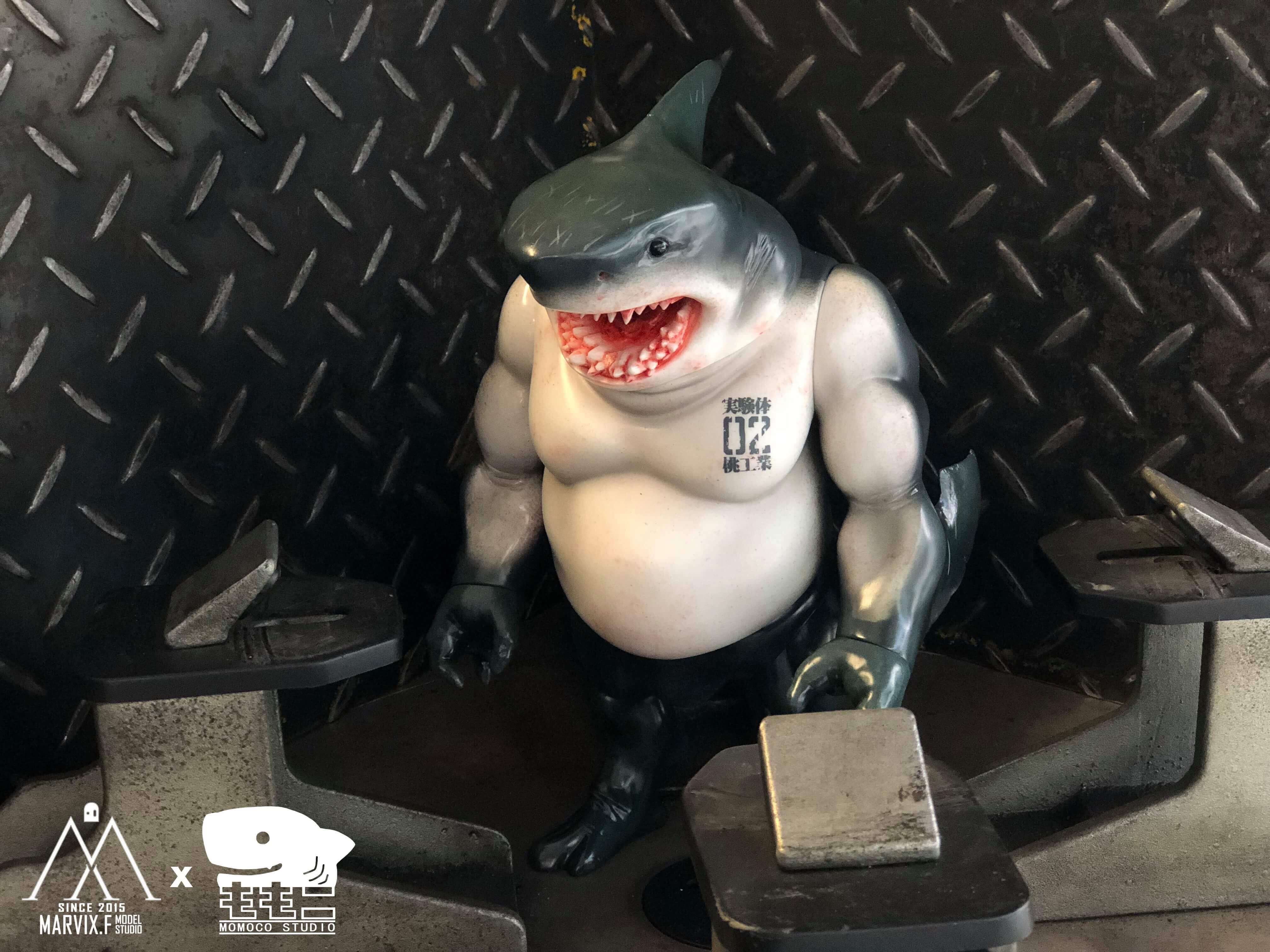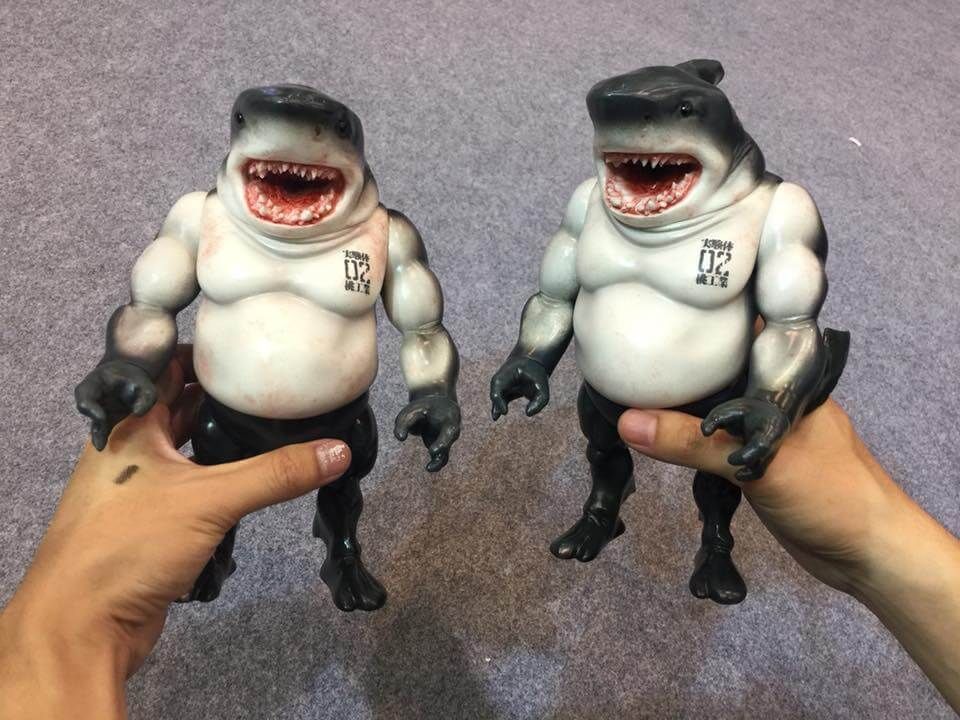 Check out some tasty photos from Lai Yui Wai below.
Sale Information>
Shark Papa project 02 and Finding Sharks online sales start now.
Item Name and Price:
鯊童去哪兒(美金113元/對,,含PayPal手續費)/Finding Sharks(USD113/Set,PayPal fee is included)
把拔鯊 實驗體02(美金131/隻,含PayPal手續費)/Shark Papa Project 02(USD131/piece,PayPal fee is included)
Shipping fee
只購鯊魚爸 (美金42元)/Shark Papa only USD42
只購鯊童去哪兒(美金13元)/Finding Sharks USD13
全買 (美金42元)Shark Papa+Finding Sharks USD42
(抱歉,裝鯊魚爸的盒子實在很大…/Sorry… The box that fit Shark Papa is really huge…)
Rules:
First come first served. Each email account can apply once only. Please fill out the application form first, and we will send the emails to qualified customers for the next step.
Payment:
Domestic customers: Bank transfer
International customers: PayPal (Please note that the PayPal fee is included)
Shipment:
Post mail
Application form:
https://goo.gl/forms/Jh6SFlq4CrvN8Z5O2
Below is when Shark Boy won us over back in 2016.
If you want to get your Designer Toy news first, you should look to download our new TTC Mobile App. Designer Toy news direct to your smartphone. No dealing with social media algorithms.
It's FREE.
Find Momoco on Facebook.
Find Marvix.F Model Studio via Facebook.