From Taiwan to Thailand a new breed of sharks is COMING! The swarm have engulfed a huge amount of steroids and ready to pound on Thailand at Thailand Toy Expo! The notorious Marvix once again creator of this 02 edition for Momoco Studio. Momoco has taken his much loved Shark Boy and injected him with some growth hormones, BIGGER much BIGGER and badder than ever. Shark Papa! Fuckaiju had the first dibs last year which you can check out HERE. Now fully painted versions by Marvix are in the ocean and heading to TTE! Attendees will have the first chance to cop.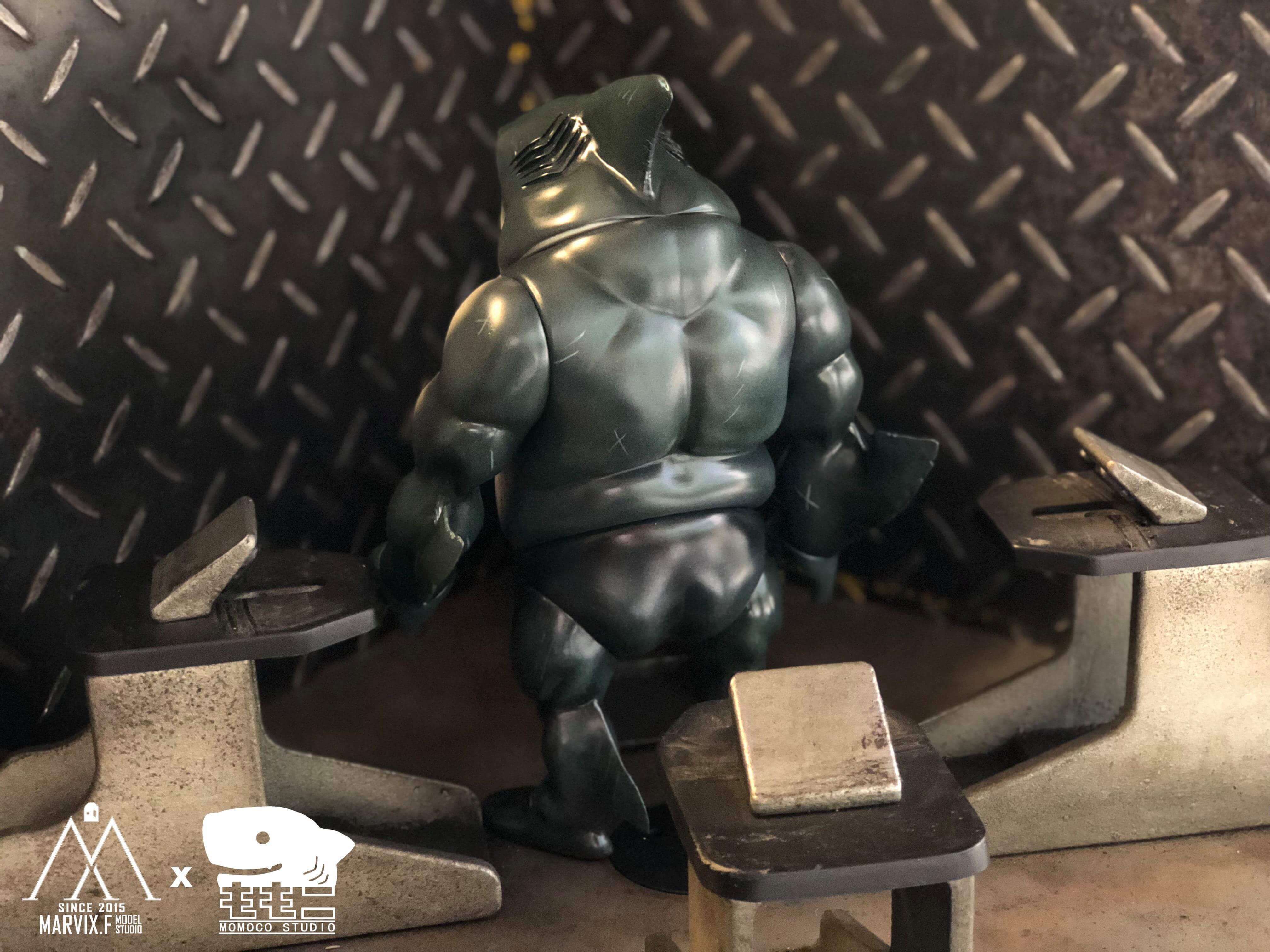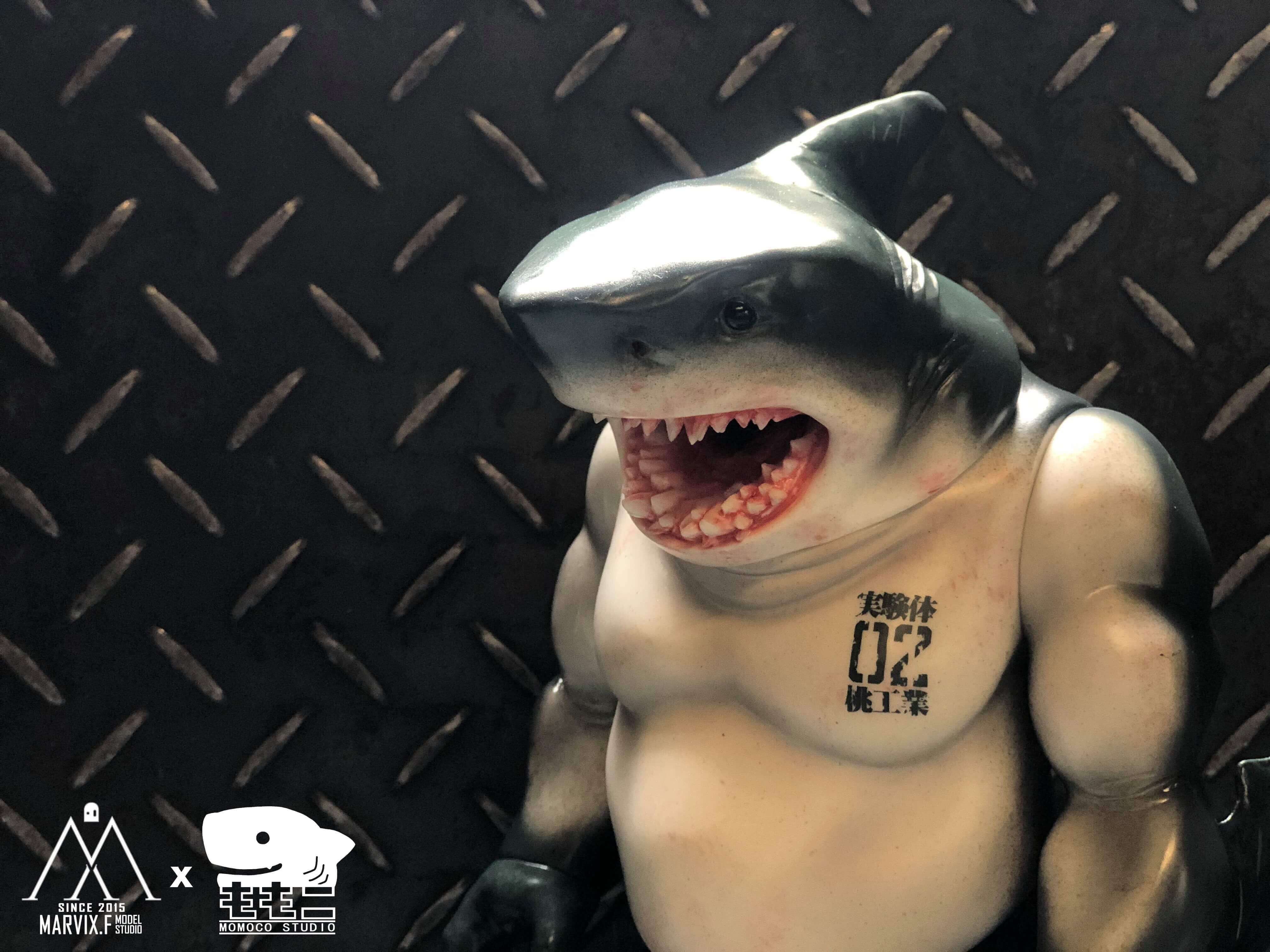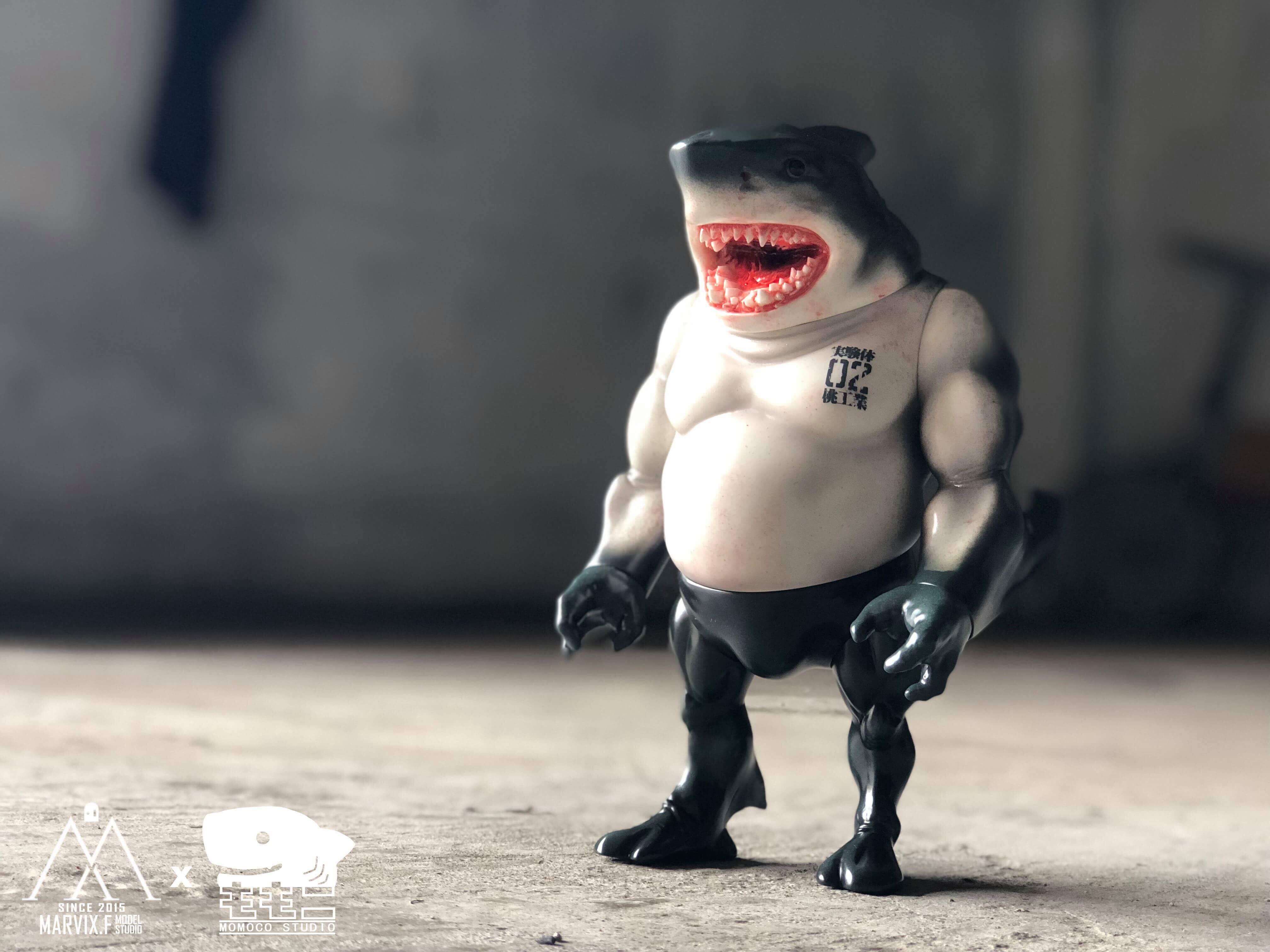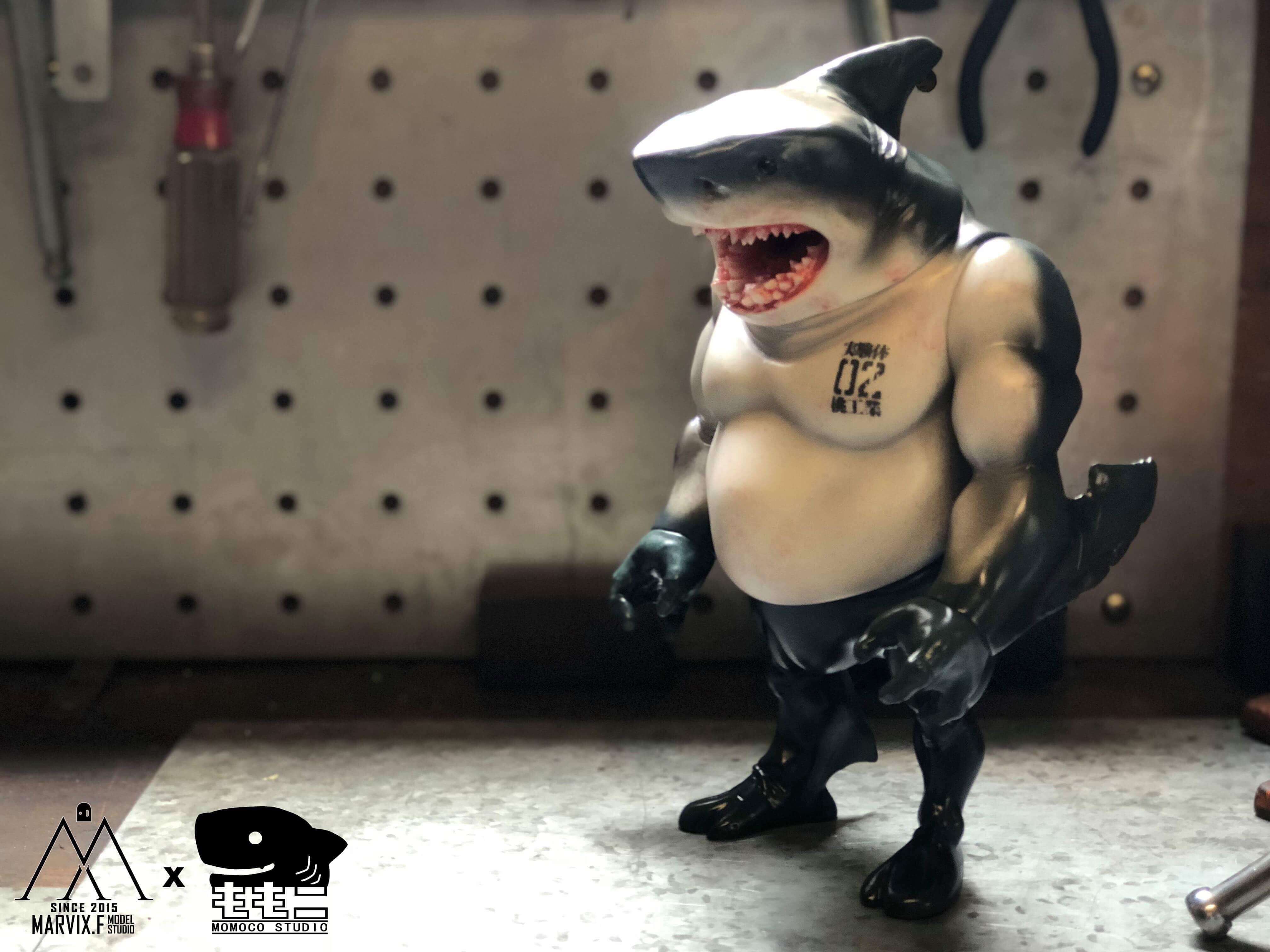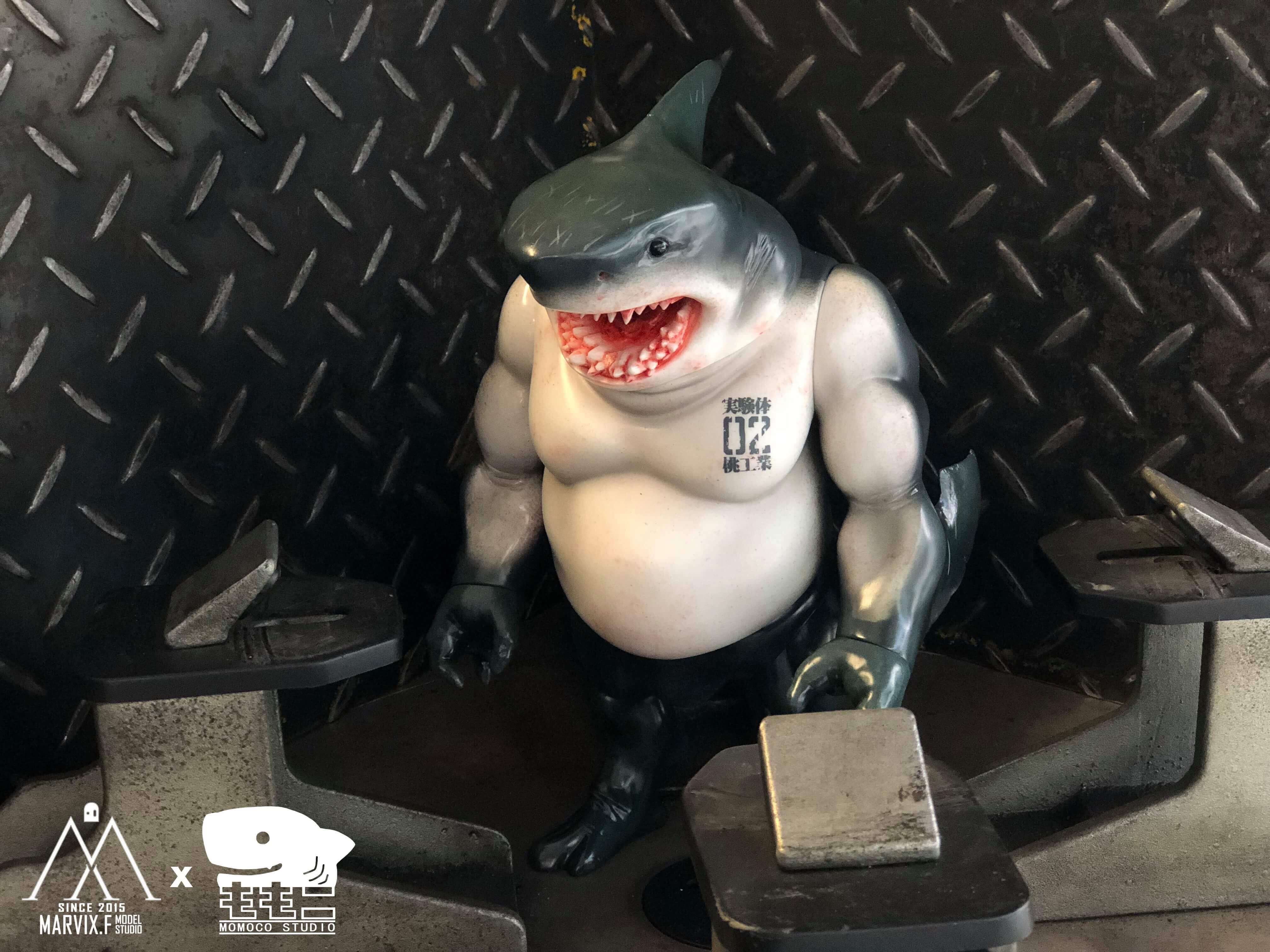 Find them all at Booth is F5 in zone Dazzle and meet Momoco in person.
Price: THB 3800
How to buy: First come first served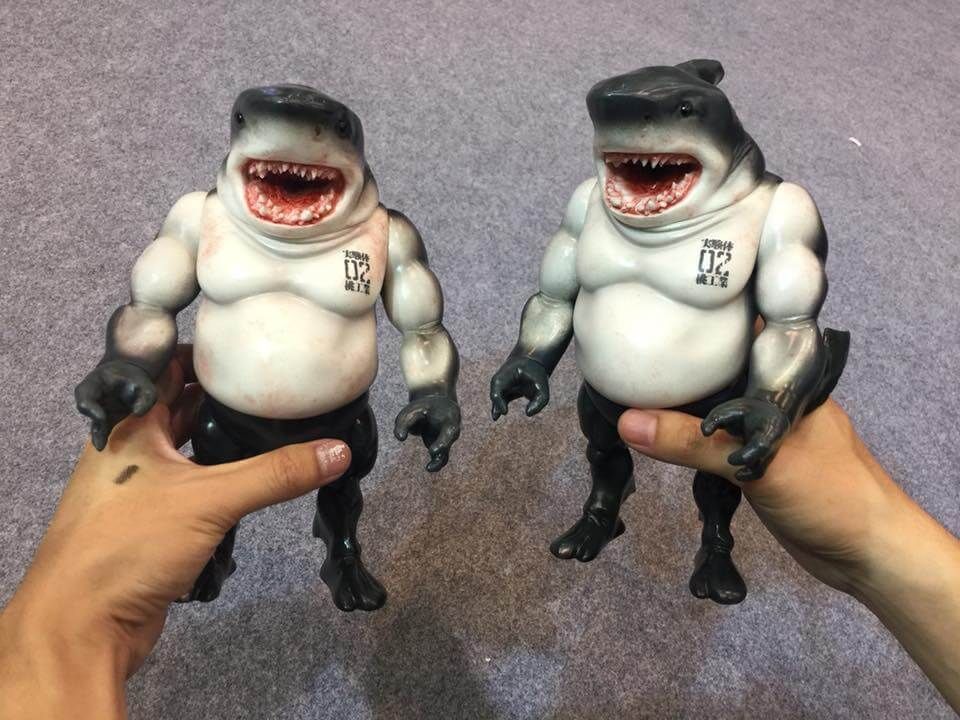 Thailand Toy Expo 2018
3rd – 6th May 2018
Central World, Bangkok, Thailand.
Below is when Shark Boy won us over back in 2016.
If you want to get your Designer Toy news first, you should look to download our new TTC Mobile App. Designer Toy news direct to your smartphone. No dealing with social media algorithms.
It's FREE.
Find Momoco on Facebook.
Find Marvix.F Model Studio via Facebook.